Colorado Concours Countdown
Here at the shop, we're always looking back at history whether it's in the Classic Colorado Restorations or the modern classics rolling through our doors. This time around we'll look ahead to the end of the week at an exciting event coming up and highlight some of our past trips to other automotive events from around the country. Join us for the Concours Countdown!
We love everyday here in the shop and showroom, but some of our favorite experiences are when we get to go out and share the art and mastery that goes into every car here at Farland Classic Restoration. That's why we love our Concours events. These unique events give our team a chance to get out with the classics and show off our technician's amazing work. We had quite a bit of coverage for last year's Colorado Concours event, from the Pile of Porsches we took out to the show and of course the 'Special Wishes' Slantnose we got our eyes on. If you can't get enough Slantnose, check out the factory M505 example we currently have here in the showroom!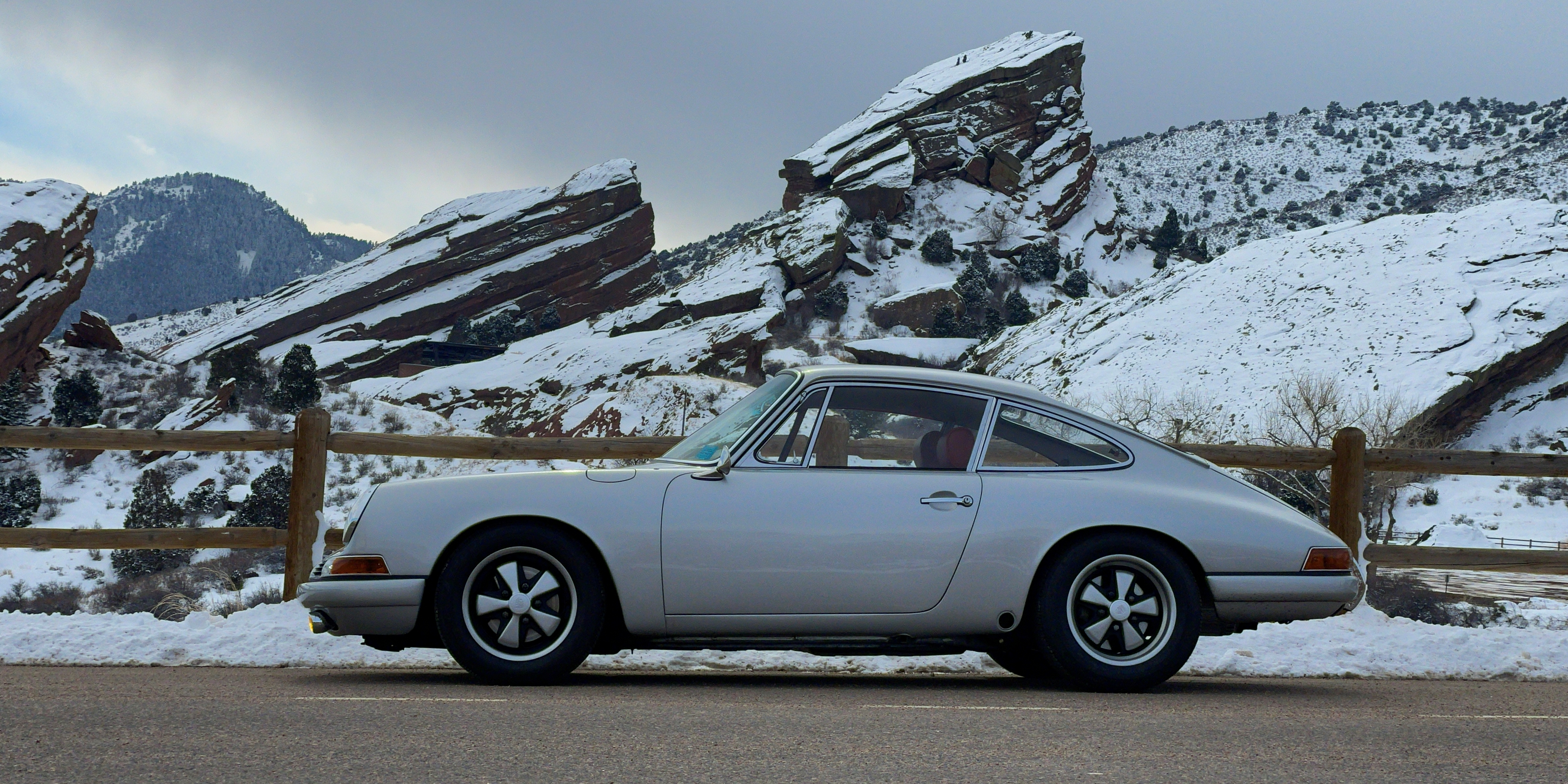 This Sunday, we're very excited to be back out at the Colorado Concours d'Elegance for their 39th annual event, benefiting Ability Connection Colorado. We'll be around throughout the day, and we'll highlight all the fun around the lawn. If you're free this weekend, be sure to come out and meet us out at Arapahoe Community College and check out a few from our shop and showroom hanging around the for the day.
We also always highlight what's gone on at some of the bigger events each year, including the Monterey Car Week and the Ferrari-specific Cavallino Concours, where we'll send owners, Jack and Trina for a weekend of reconnecting with friends and appreciating the classics on the lawn. Down below you can see the Pile of Porsches we took over to the Colorado Concours event last year.

Now that we're all caught up with what's new, we also want to take the chance to highlight the numerous photo albums we have in the front room here at the shop. In total we have six (very-full) photo albums highlighting many Concours events and work completed here in the shop throughout the early 1990s. If you're ever around the front room be sure to look through! They have many great moments from our 30 years in business.
As we continue into the summer, Pat will be selecting specific photos and stories to highlight as we share the history and legacy of these classic icons. Be sure to keep an eye out for these Farland Highlights!
Just yesterday, Pat spotted a bright yellow Pegasso he's been doing some digging into... Down below you can see a new baby blue Mustang that recently rolled into the shop for some mechanical work.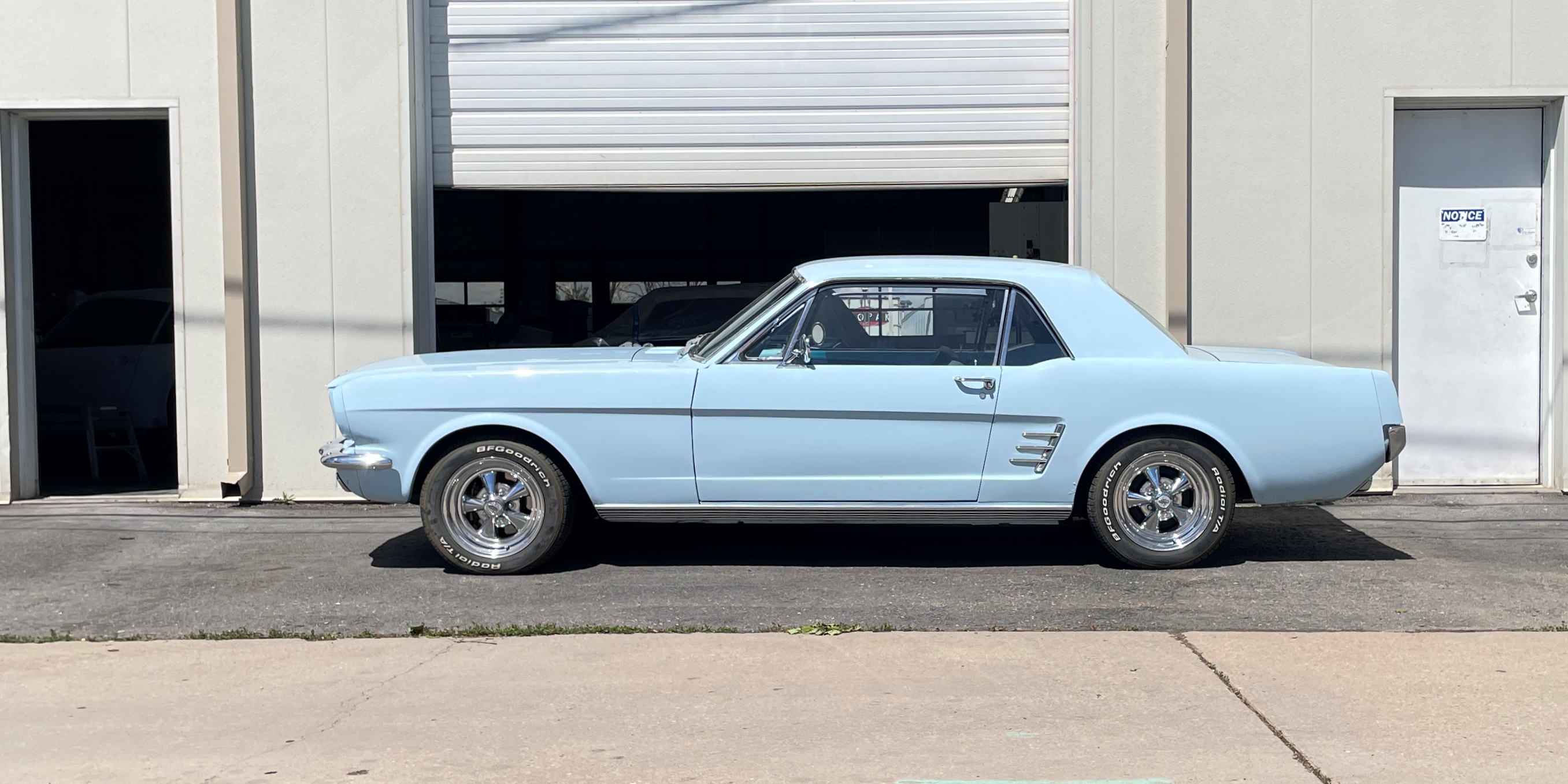 But that's going to do it for us today. If you're free this weekend, be sure to join us our at the Colorado Concours D'Elegance, or if you can't make it out keep an eye out for Pat's Livestream of the event around 1:00PM MST on Sunday. If you have a classic needing some attention, or a modern classic needing a cleanup give our shop a call at 303-761-1245 or send an email to info@farlandcars.com. If you haven't had your fill of Farland fun, be sure to catch our most recent Livestream from the shop down below!