The Porsche Panashe - Show Update
A few weeks back we were happy to bring a few consignment cars out to the Colorado Concours d'Elegance here in Denver. If you missed out on the Concours fun you can catch up here. During the event, we got to chat with passersby about modern cars like our Porsche GT3, but we also looked back and learned a bit more about Porsche history. Before "paint to sample" and "color-matched wheels" became the common Porsche verbiage, there were the Special Wishes cars. Join us as we dig into Porsche history and document a truly unique 80s Porsche.
From the founding of the brand, Porsche has always worked with top-tier customers to create unique and personalized vehicles, believing customer service helps to build long-lasting relationships. This idea is so ingrained in the brand that back in 1954 there was a special list of 10 options offered to Porsches most-valued customers even before the Speedster was introduced!
By 1978, Porsche had realized the value of going above and beyond. The manufacturer began calling this secretive division the "Special Wishes Program" offering the option to do almost anything with your car, for an additional price. As the cars and brand developed, these special offerings moved away from the sporty options and towards luxury offerings, hoping to provide a more personalized driving experience.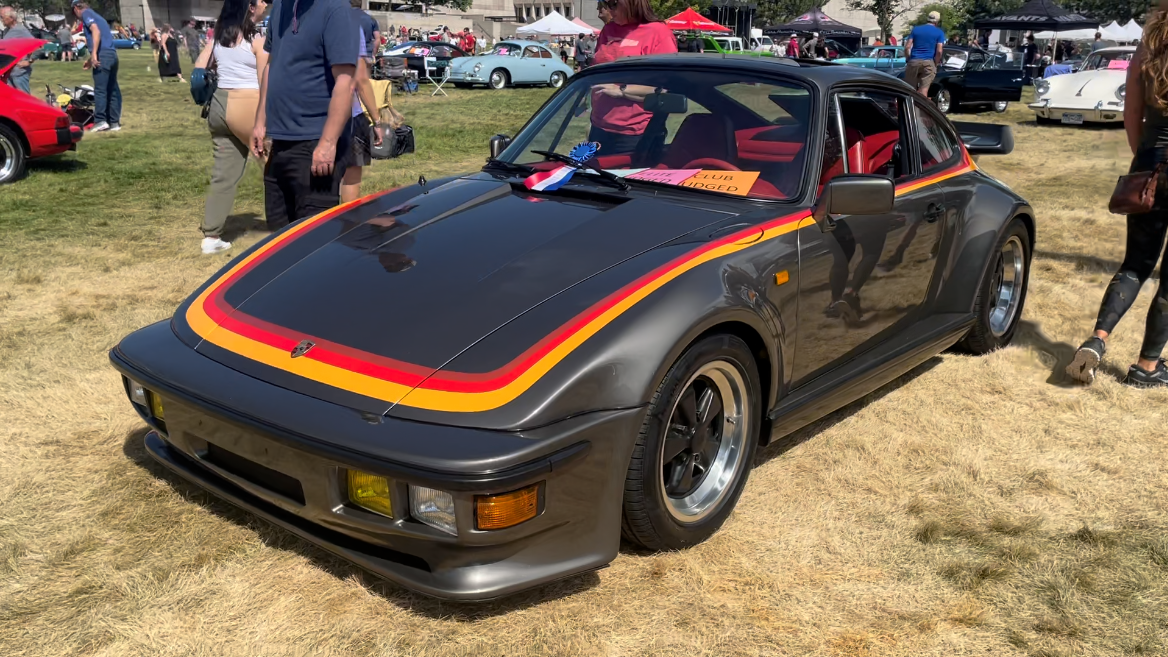 While this service was very selective it also helped to produce some of the rarest 911s ever produced. One of the most prominent was the 911 Slantnose. This was a design feature taken from the racing 935 models that would first be applied to Special Wishes 911 in 1982. Between 1982 and 1986 Porsche would fit the 935 front ends onto certain S.W. cars. These earliest cars did not have pop-up headlights and were exceedingly rare with only about 50 examples produced between 1982 and '86.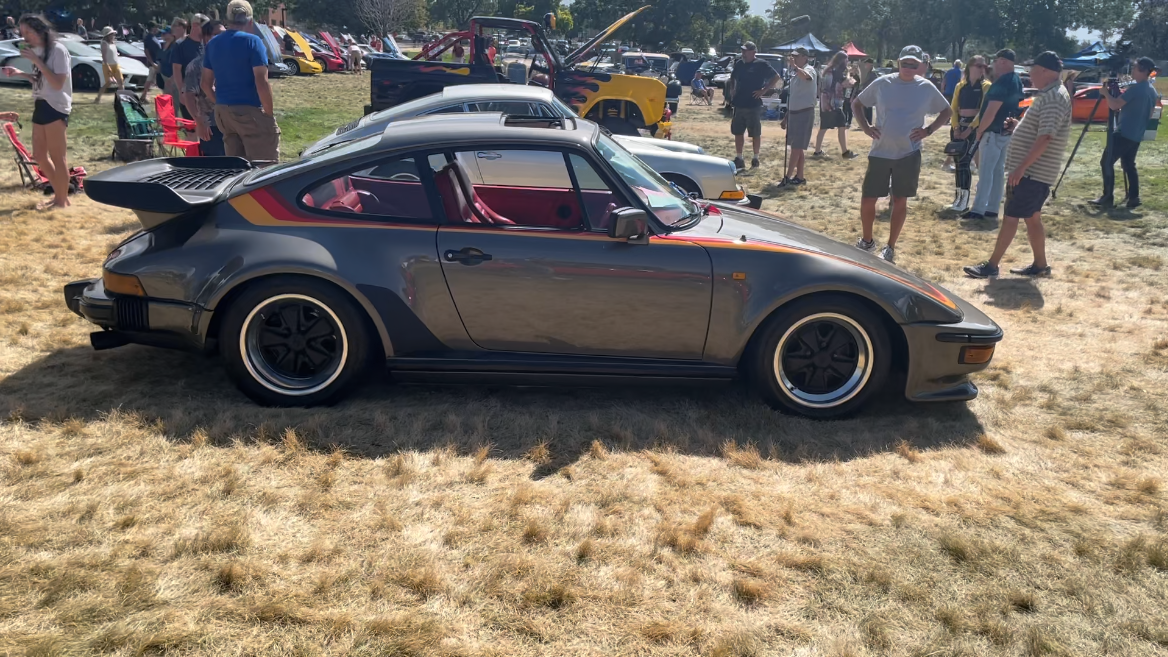 This brings us around to one of our favorites from the Colorado Concours, the 1982 Porsche 911 Turbo. Due to emissions regulations in the late 70s Porsche was forced to pull the 911 Turbo from US markets in 1980. During this era the Turbo was the top-of-the-line 911, making the cars incredibly sought after here in the U.S. These regulations led to grey-market imports of Porsche's 3.3L Turbo monster. This example was originally ordered by a Porsche designer in Germany as a 'Special Wishes' car, with every conceivable option. Even the special decals had an official part number! Down below you can see a photo of the Porsche the day it was originally sold at Hahn Motorfahrzeuge back in 1983! (I apologize for the photo, I took it through the back window of the Porsche)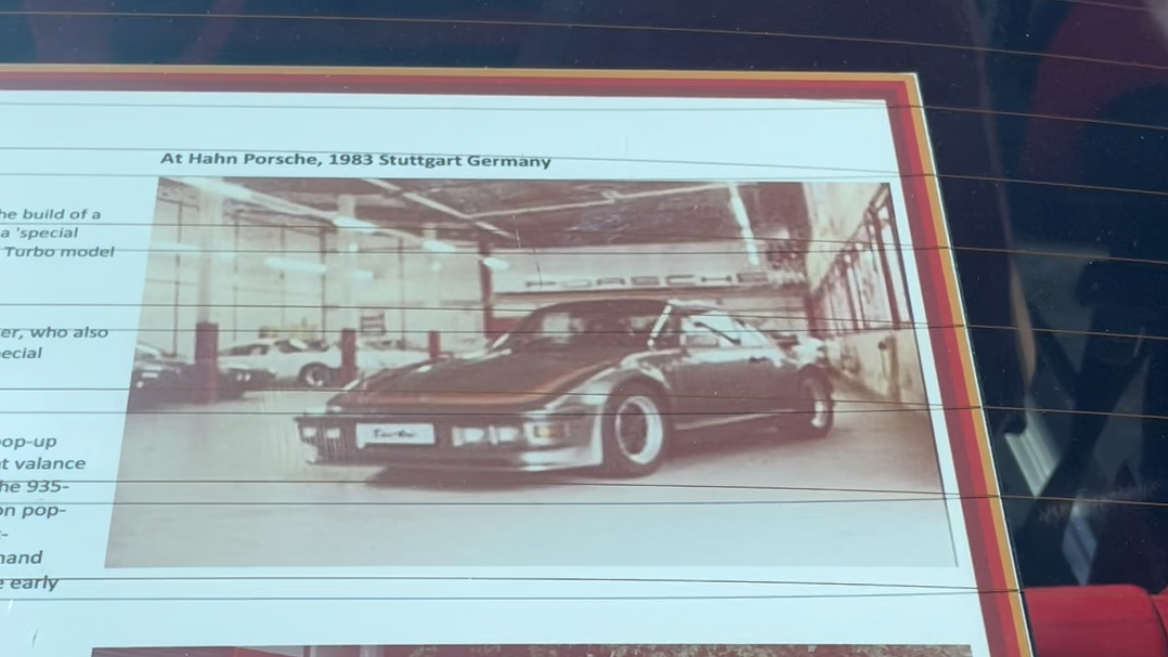 If you need a little more history on this car, you can see the previous listing on Bring a Trailer from earlier this year.
The current owner returned this car to the original factory condition with proper decals, steering wheel, and more. Some of the numerous options include the red, on red, on red interior. Every available interior option was done in Can-Can Red including the steering wheel!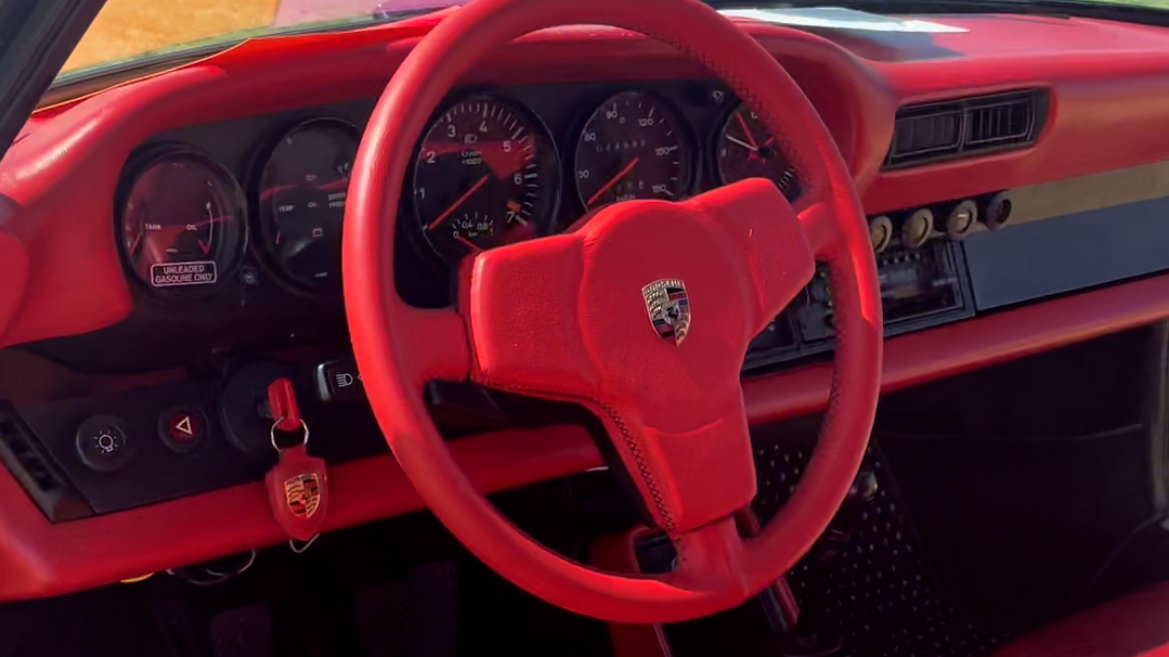 Other options included an electric sunroof, limited-slip differential, and the sport seats done in Can-Can. You can catch more of this rarity in our walk-around down below.
That's it for today, just digging into a bit of the Porsche Panache. Join us later this week when we shift gears and chat about the 1955 Chevrolet Corvette currently getting ready for its spot in the limelight!
If you have a Porsche of your own needing a bit of attention or a classic car restoration that's hit a stall, give us a call at 303-761-1245 or send an email to info@farlandcars.com
Thanks for stopping by!