Tech Inspection - Pat at Pikes Peak
While we often cover the classics moving through our doors, this time around we sent Pat out to do some documenting. Yesterday at the Broadmoor World Arena was Technical Inspection for racers of the Pikes Peak International Hill Climb's 100th running which will be happening this coming Sunday. This year we've sent Pat down to check things out. This is his fourth year hanging around the event and he's gotten the chance to get immersed in the racing legacy. Join us for Pat's recap of Tech Inspection!
For our social media guy Pat, the hill climb is a yearly migration from here in Dever, about 50 miles south to Pikes Peak. This will be his 4th time heading down to the legendary event, and their 100th running of the Hill Climb. The race itself is the third longest-sanctioned races in the world, with only the Indy 500 and Isle of Man TT being older. Racers begin their ascent of the 156 turns from the start line just above 9,000 feet.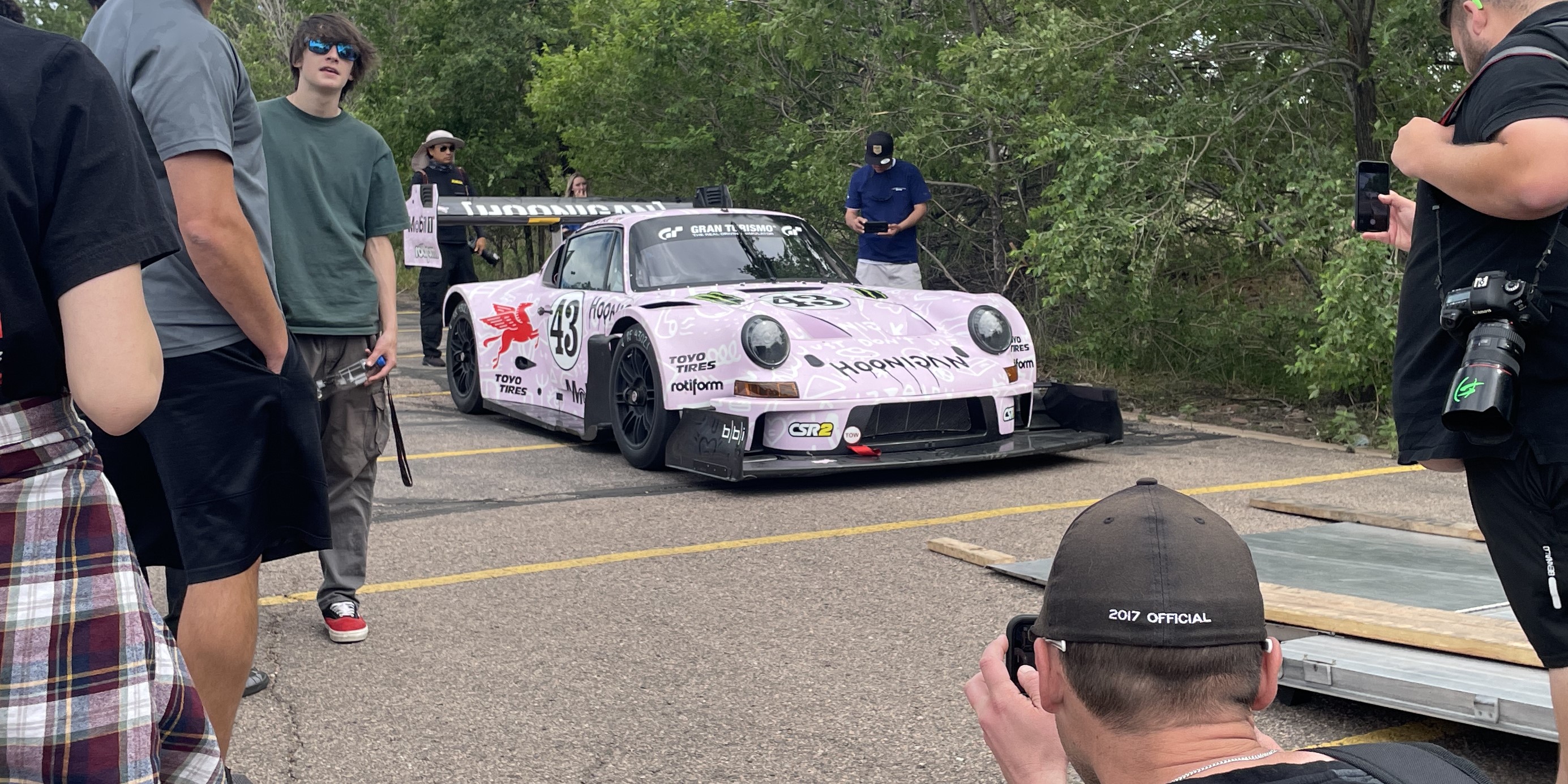 On Monday, Pat was down at the Broadmoor World Area to hang around for tech inspection. This is where all the cars are subject to weight testing and verification of things like fuel type, roll cage construction and whether or not the driver will be using oxygen. Near the top at 14,115ft there's very little air and many racers use oxygen to keep their reaction times quick and ensure a safe trek to the top.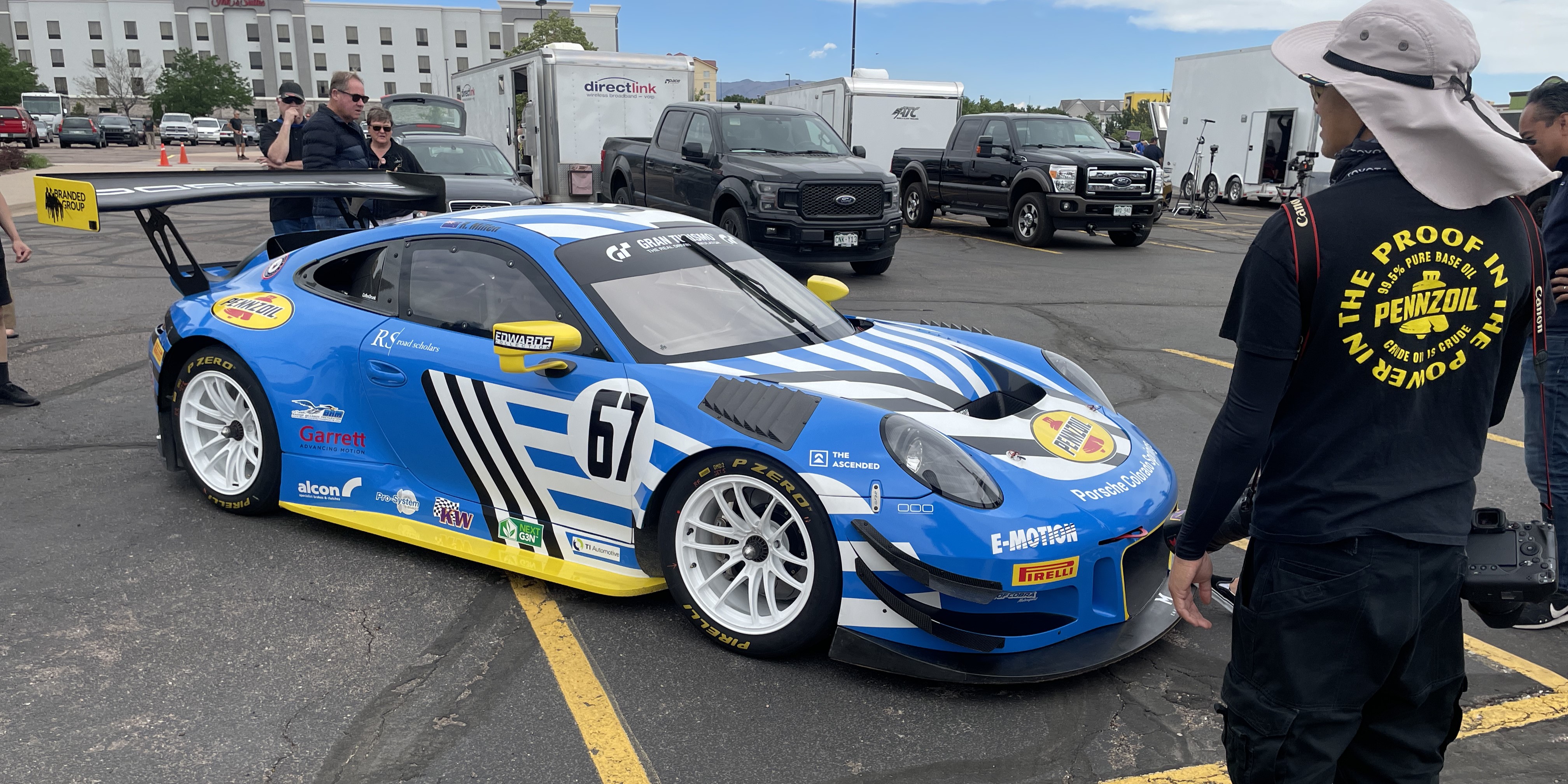 When Pat rolled into the lot he saw a familiar car, a Datsun 510 that has been very well-documented as a road-tripper over on Instagram. Once Pat got chatting with Aaron, he realized it was the same car he'd seen all over the web and Aaron was nice enough to hook Pat up with one of the custom pins made for his classic. From there, Pat was already excited as he headed into the Tech Inspection lot.
On Tech Inspection Day, it's always a bit of a mixed bag. Some racers have been through 4-5 days of practice and tire testing, while others are just rolling into town with their cars already prepped. Either way, Tech is always a chance to reconnect with old friends and get to see some of the fierce competition for the year. While he didn't get the chance to hang around all day, he did get to see some of the old intern friends from the hill climb and got to meet legendary drivers like Rod Millen and Ken Block.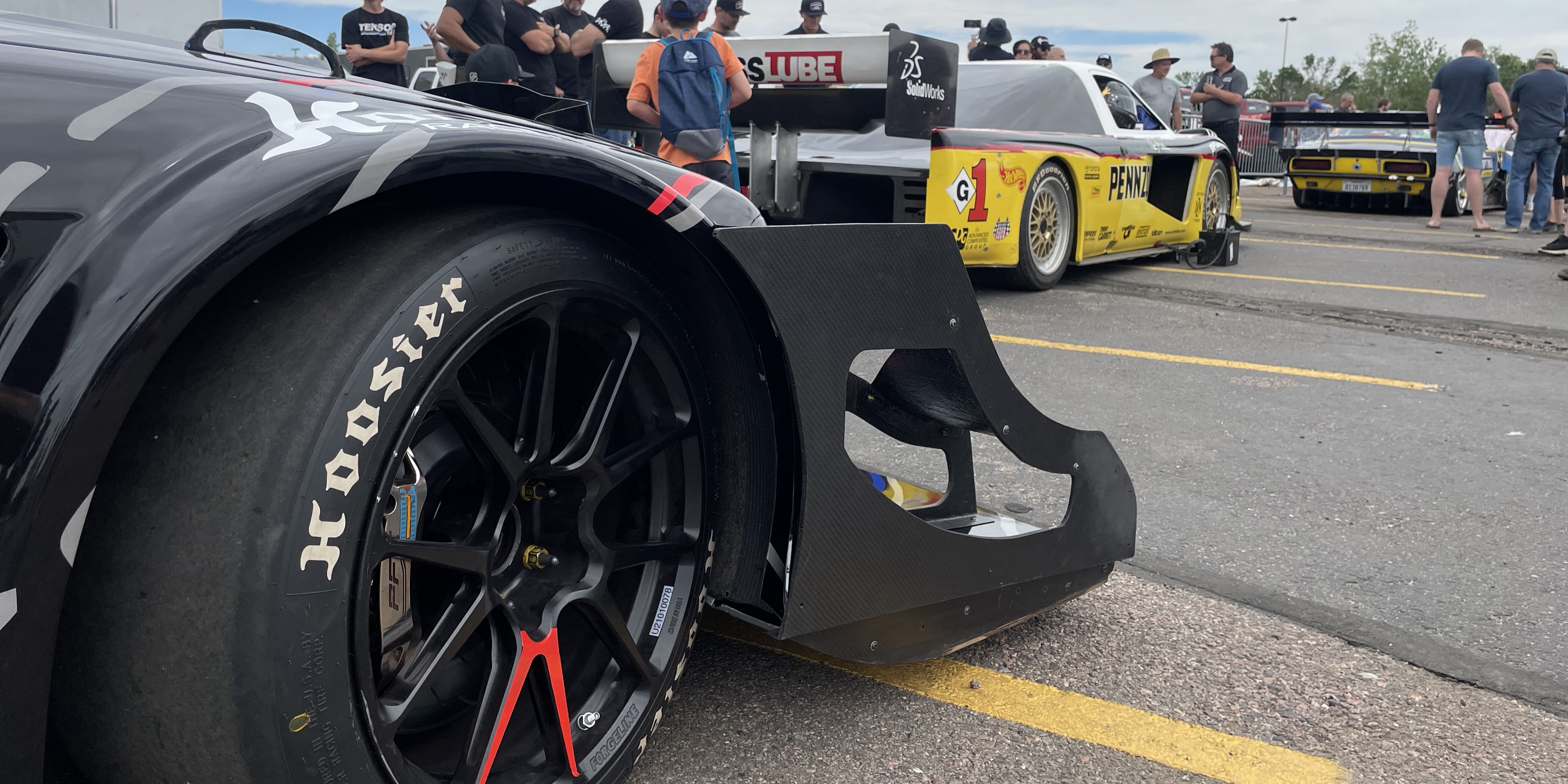 While the weather forecast for the race on Sunday isn't looking too promising, Pat will continue to update you on all the fun happening around the mountain. If you want to watch the event live on Sunday, be sure to check out the Mobil1 Livestream which will be hosted over on their YouTube page, on June 26th from 7AM MST until the end of the event.
Of course, if you've had your fill of Pikes Peak action, go check out our recent livestream highlighting all the fun we're up to here in the shop this week. Of course, if you have a classic looking for a bit of attention, ready to move on from your investment give us a call at 303-761-1245 or you can also email info@farlandcars.com.