Porsche 356 Convertible D - Paint Update
The team has been extra busy here in the shop, buttoning up the Ferrari Daytona, shakedown testing the Porsche 912 Electric, the 'soft delivery' of the Hudson Hornet and getting out to plenty of local events. While we're moving like crazy, we figured today we'd slow things down a bit and dig into some details in the paint of our Porsche 356 Convertible D Restoration! Join us as we highlight the Ivory Paint Process on this soft-topped European classic.
Last time we covered the Porsche 356 Convertible D this car had just gone up on a rotisserie for undercoating, epoxy, and the classic ivory paint. If you'd like to learn more about the car before it went through paintwork, you can check that out here.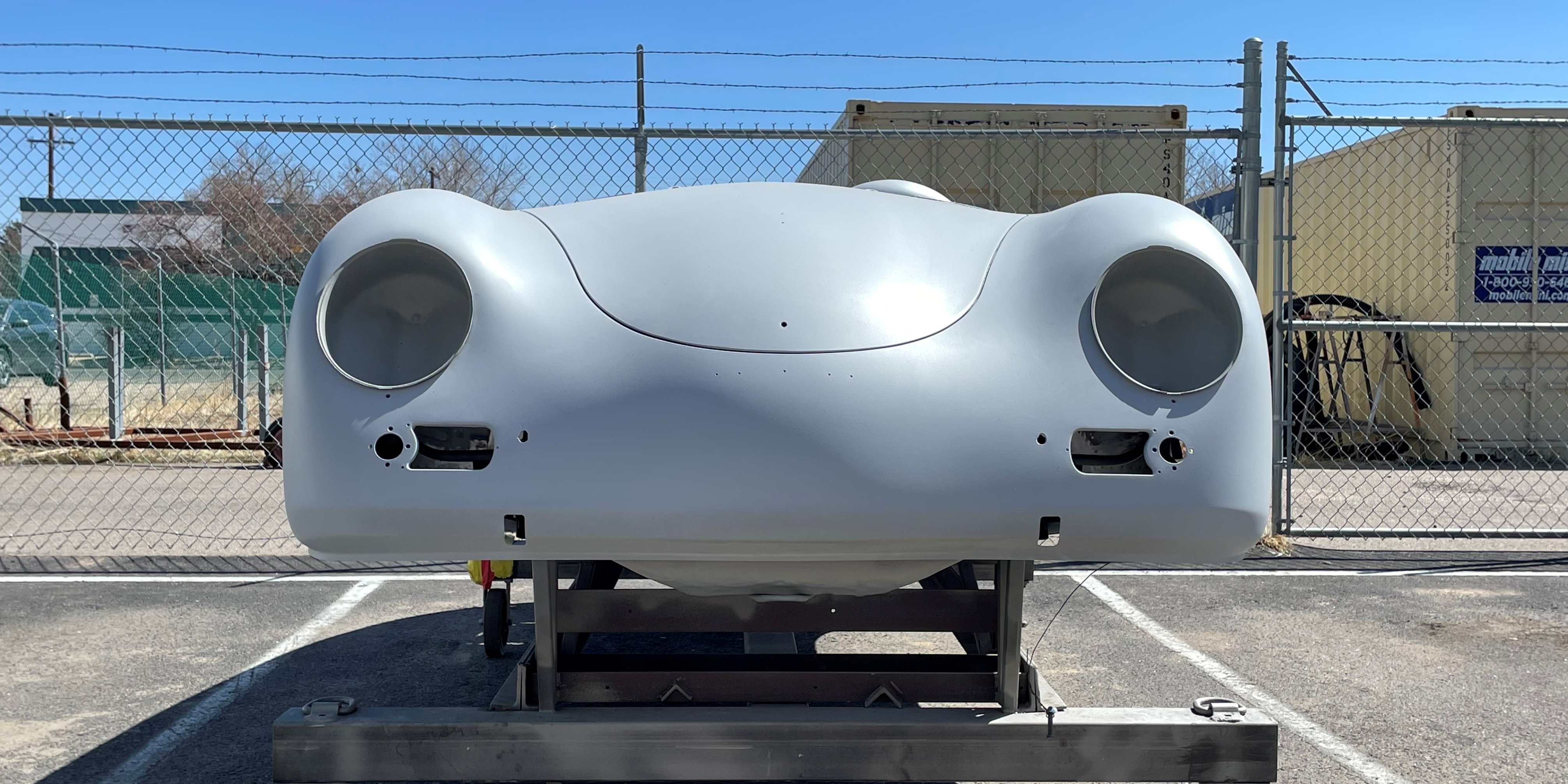 When the car first came into the shop it was sporting the classic "repaint restoration special" painted in red with a black interior, as most everything ended up in the 1980s. Following initial ivory paintwork, this project ended up on the backburner as both our client and team were very busy with projects throughout the end of the year.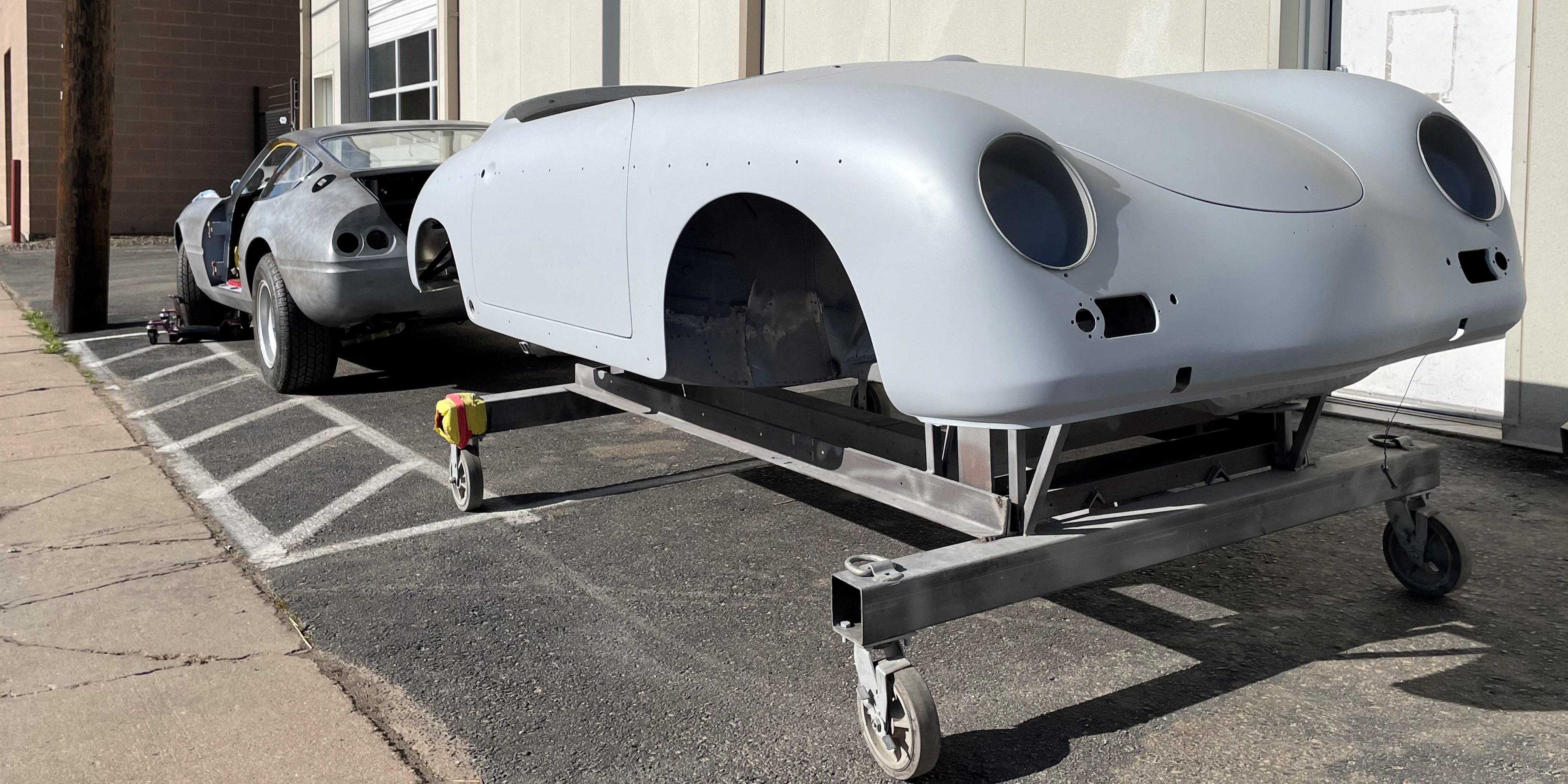 Once things had finally quieted back down on both sides of the restoration, our team was able to start getting into the ivory paint as we worked this Porsche rarity back into life, just 1,328 examples of the Convertible D were built during the one-year production run.
Now, the car is over in the detailing side of the shop as we've set our second-to-none detailer to work. He did a great job of grabbing Pat throughout every step of the paintwork process to ensure we captured the amazing work he had done. If you watch the video below, you can see each step in this painting process. Below the video you can get some idea of exactly what you're watching:
Once our paintwork had dried, you can see the 'orange peel' throughout, making the finish look a bit rough. Our detailer then gets into the paint with wet sanding, hitting every inch of the car with 600 grit sandpaper and proper techniques to pull the roughness of the 'orange peel' while still leaving that classic Ivory color. Like all paintwork projects that come through our doors, we work methodically through the car, inch-by-inch to ensure that our detailer catches every single imperfection and ensures this Farland Finish truly is exemplary of our masterful in-house work.
This detailing and paint mastery comes from countless hours working on Porsche single-stage paint and the time-tested knowledge of tools ensure proper sandpaper grit, proper pressure, and correct movement techniques help our detailer bring out the best possible finish in this Porsche.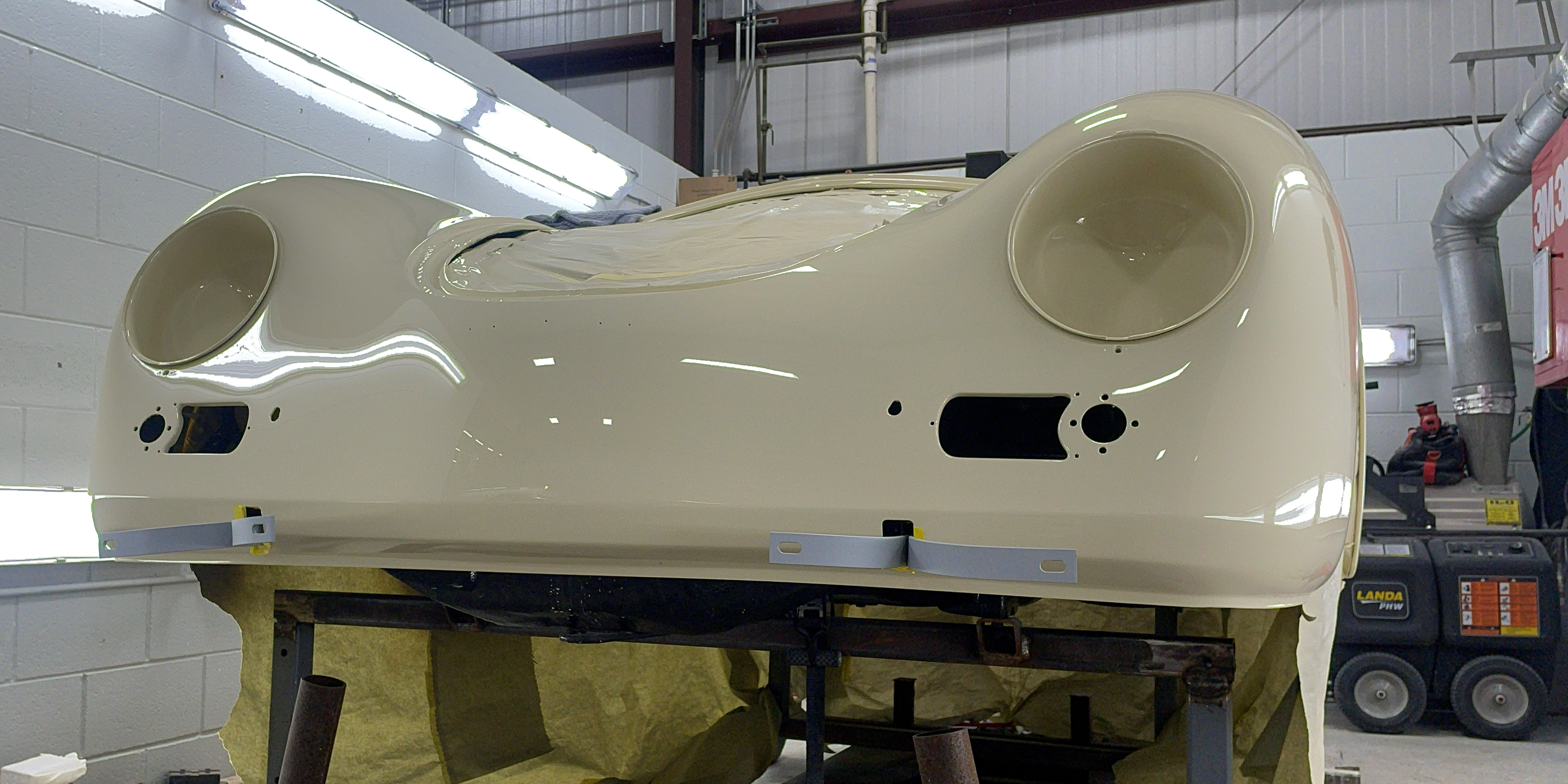 Of course, every car can be a bit different. This is where his mastery shines, the ability to work a few smaller spots help him to get a feel for the paint and develop a procedure for completing the entirety of a car.
That's just about enough paint polish talk for today, we're starting to get a bit over Pat's head.
If you'd like to learn more about this Porsche 356 Convertible D, you can click here.
If you have a restoration needing a bit of attention or a stalled project, give us a call at 303-761-1245. You can also always shoot us an email to info@farlandcars.com. If you haven't had your fill of the Porsche fun, go check out our recent shakedown video for the Electric Porsche 912!
Thanks for stopping by!