Monterey Car Week 2021 - Farland Update
In the world of classic cars, there's no event bigger than Monterey Car Week. From the chance to see classic icons on the road, to one-off multimillion-dollar cars on the Pebble Beach 18th fairway, it's a week unlike any other. For our shop, Pebble Beach and Amelia Island are some of the best opportunities to develop our relationships within the community and reconnect with old friends. We sent Jack out for the week to keep an eye on the market for us.
The cars of this caliber often speak for themselves or have a provenance that extends far beyond what you might expect. For example, Jack got a great photo of this Ford GT40. This model is famous for its racing pedigree at the 24hours of Lemans back in 1964.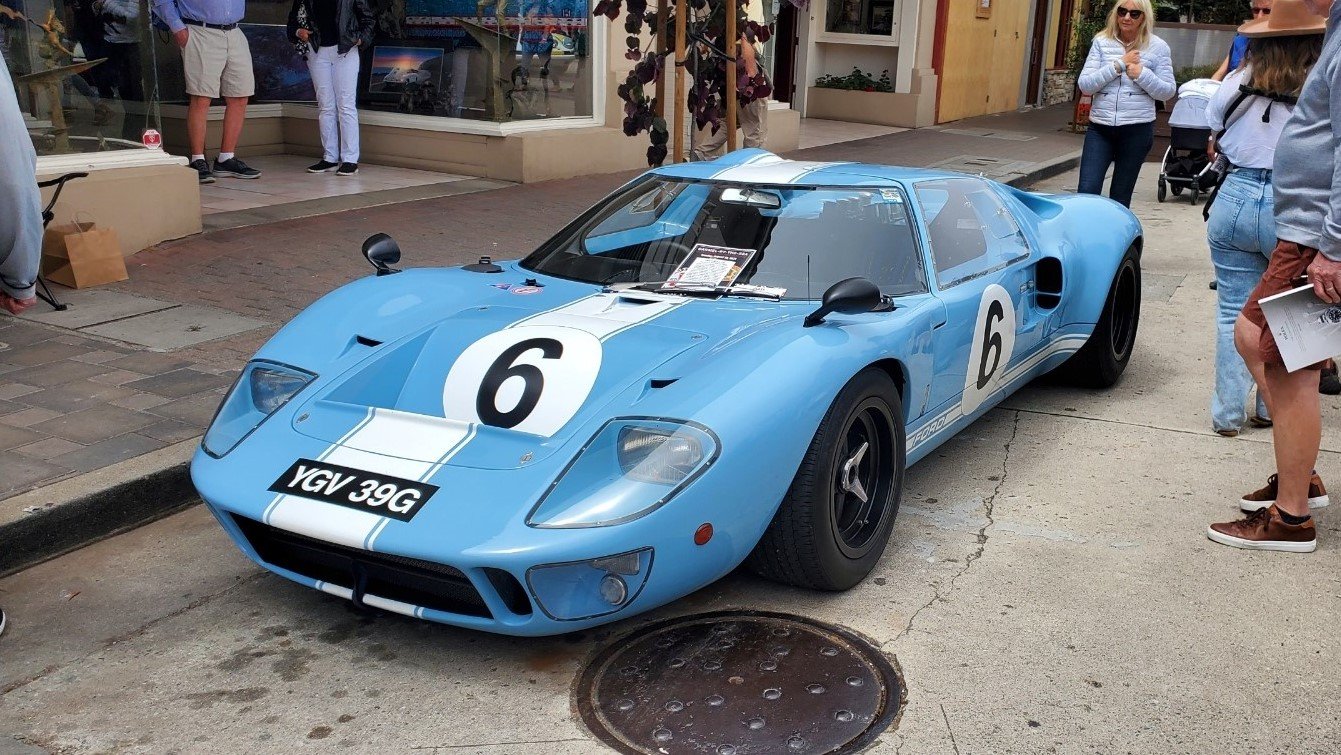 This particular car is a bit more exceptional in that it was the final GT40 chassis to roll off the line. While the car was never fully built in period, (operating as a spare racecar) it spent many years sitting in boxes and crates before this Ford was put together in 2007. Since then the car has competed in events like the Goodwood Revival and was recently auctioned through Gooding and Co. You can find more about this American icon here. While we're on the conversation of Ford vs. Ferrari, let's take a look at another great shot from Jack.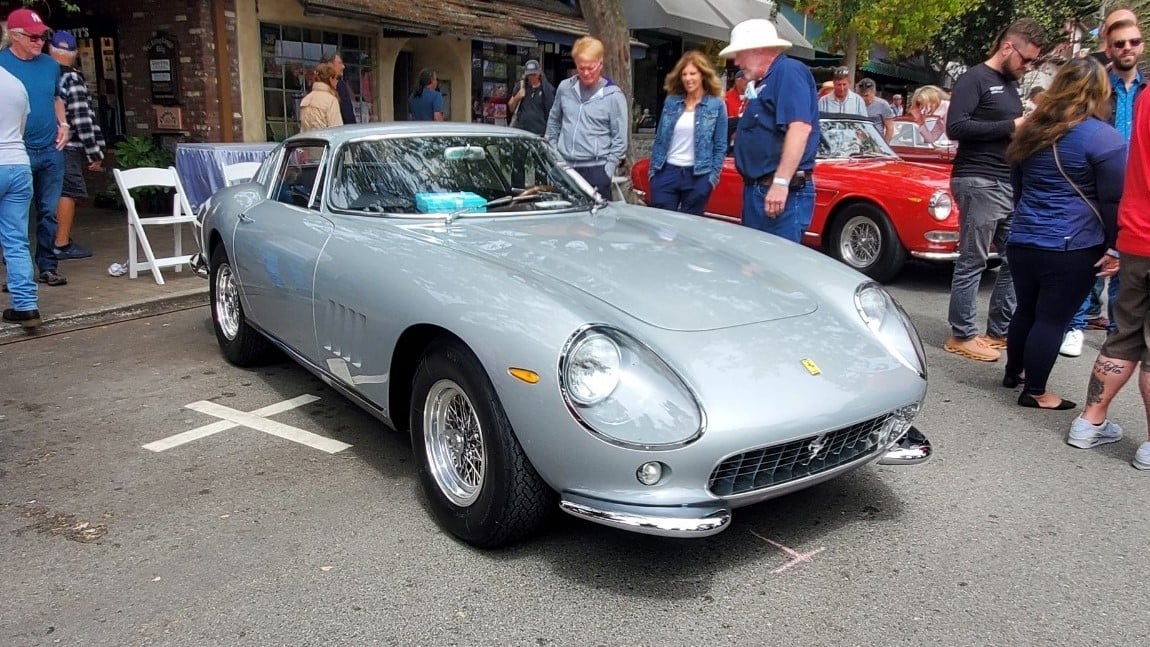 This is a Ferrari 275GTB one of only around 236 'shortnose' models originally built between 1964 and 1966. Cars like these really exemplify the magic that is Monterey during car week. Cars you would seldom see in museums are out on the road, in traffic, and amongst the modern SUVs.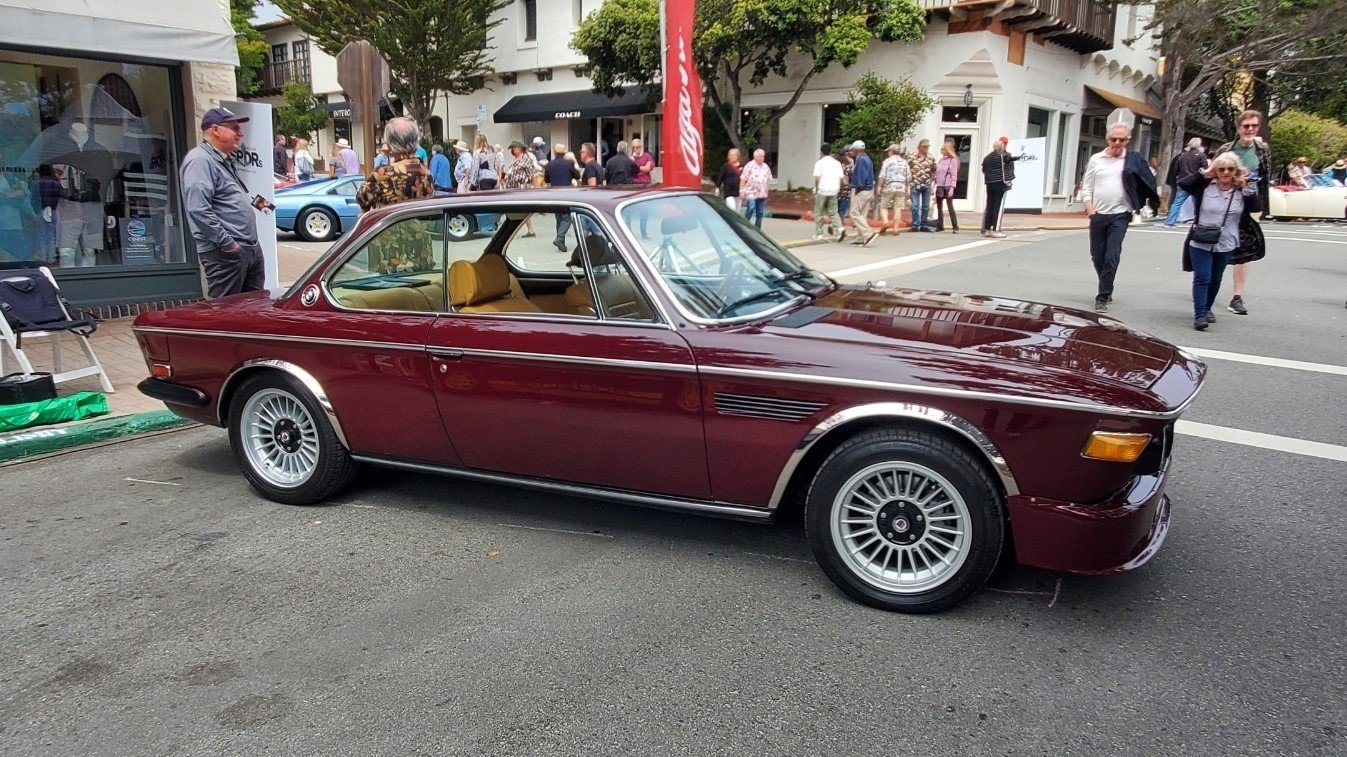 While Jack is busy taking photos and reconnecting with old friends, sometimes he sends something... tough to identify. Especially when there's really only a handful on earth. Thankfully he sent us a great shot of the front end...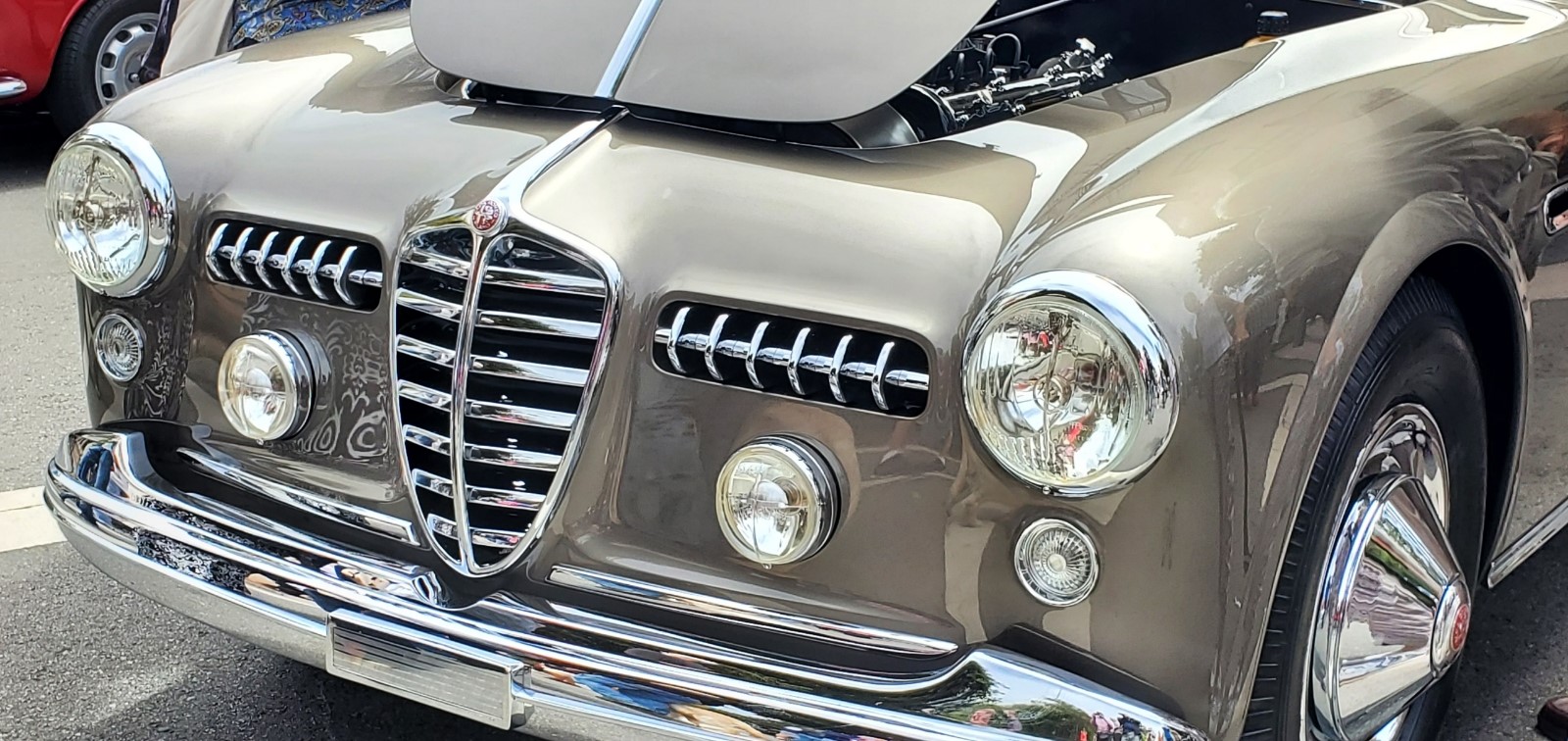 That front grille screams 50s Alfa-Romeo, so we set off to work. We are well aware that many cars of this era can be tough to identify thanks to the popularity of coachbuilding, many cars saw incredibly short production runs. This car helps to highlight the rarity of coachbuilt works as this is one of four 1950 Alfa Romeo 6C 2500 SS 'Supergioiello' by Ghia. While four were originally built, only two are known to still exist. This particular car was first brought to Pebble Beach in 2019 where it won in the Post-War Touring class. This car truly is an icon, but just like everything else, it gets driven to the event. Truly invaluable. Here's a shot of the interior while we're here. If you'd like to see more of this Alfa, you can check that out here.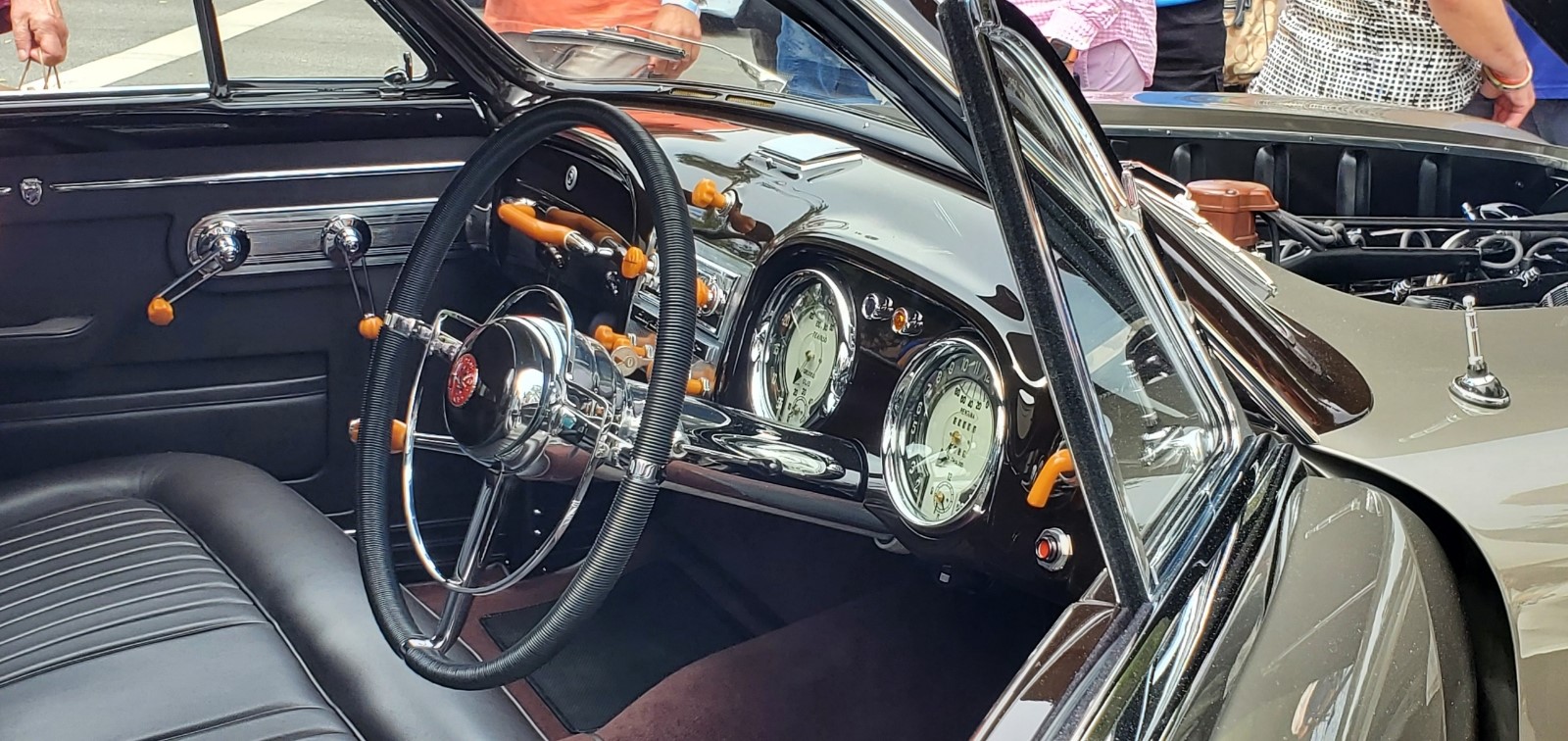 On the other side of the coin, modern cars bring just as many eyes to the show. While Jack was attending this small event, he also came upon a street parked Bugatti Chiron, this particular example was the first offered for sale here in the United States.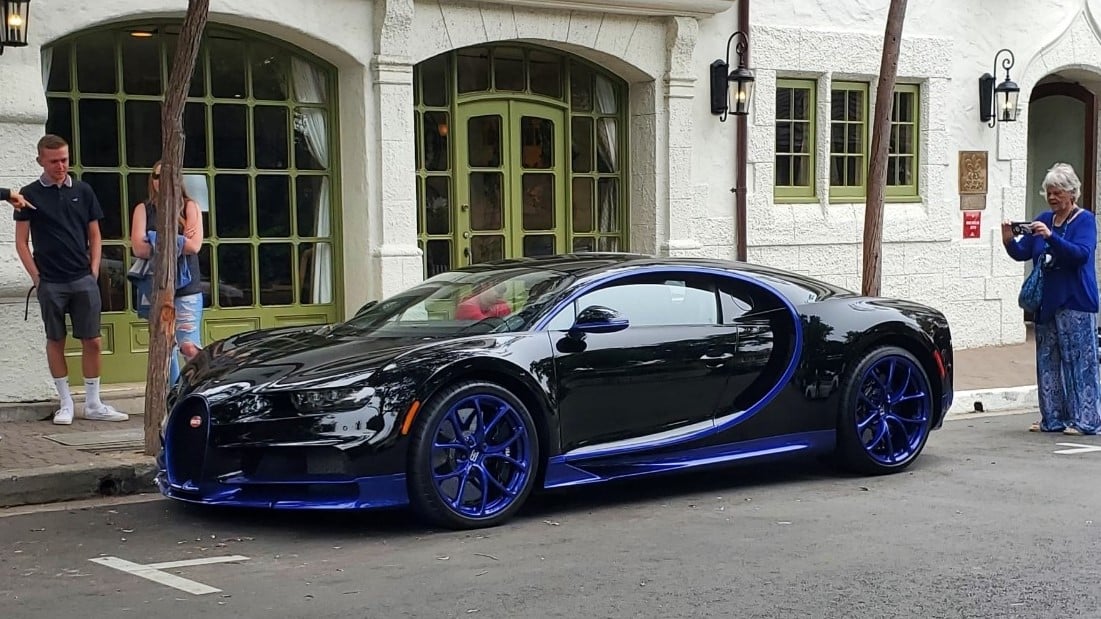 A truly unique paint scheme helped us to identify this one quickly, plus the newer cars are a bit easier to remember especially when they build more than 4 examples! If you'd like to know more about this Chiron, you can see some more photos of it here.
Thanks for stopping by! Keep an eye out for our Farland Classic Restoration logo around the town as both Jack and Tom will both be attending many of the events throughout the weekend. That's it for this time, we've got cars to see out at Pebble. We'll continue to share these icons throughout the week. Be sure to follow along with all the fun over on our Facebook, Instagram, Linkedin, and Youtube.