Visiting SEMA
A few weeks ago, the team was mastering the painting process. This week while the team is putting the new knowledge to work, Jack made a quick trip out to Las Vegas for the week to keep an eye on what's next. Join us as we cover the SEMA spectacular and our Electric Porsche.

When our team finished up their Sikkens Autobase Plus training, Jack made a quick trip south to go visit our friends out at Electric GT. They are a brand at the forefront of Electric Crate motor technology. They have begun offering applications in many classic cars, including the Ferrari 308 and the EGT173 system we've utilized in our 1966 Porsche 912 electric project. Their drive units are designed to be clean and helps us with the restoration side of things, helping to keep things looking classic, with modern electric power underneath. While Jack was at Electric GT's shop, he got to check out the Porsche RSR project their team is taking out to SEMA this week!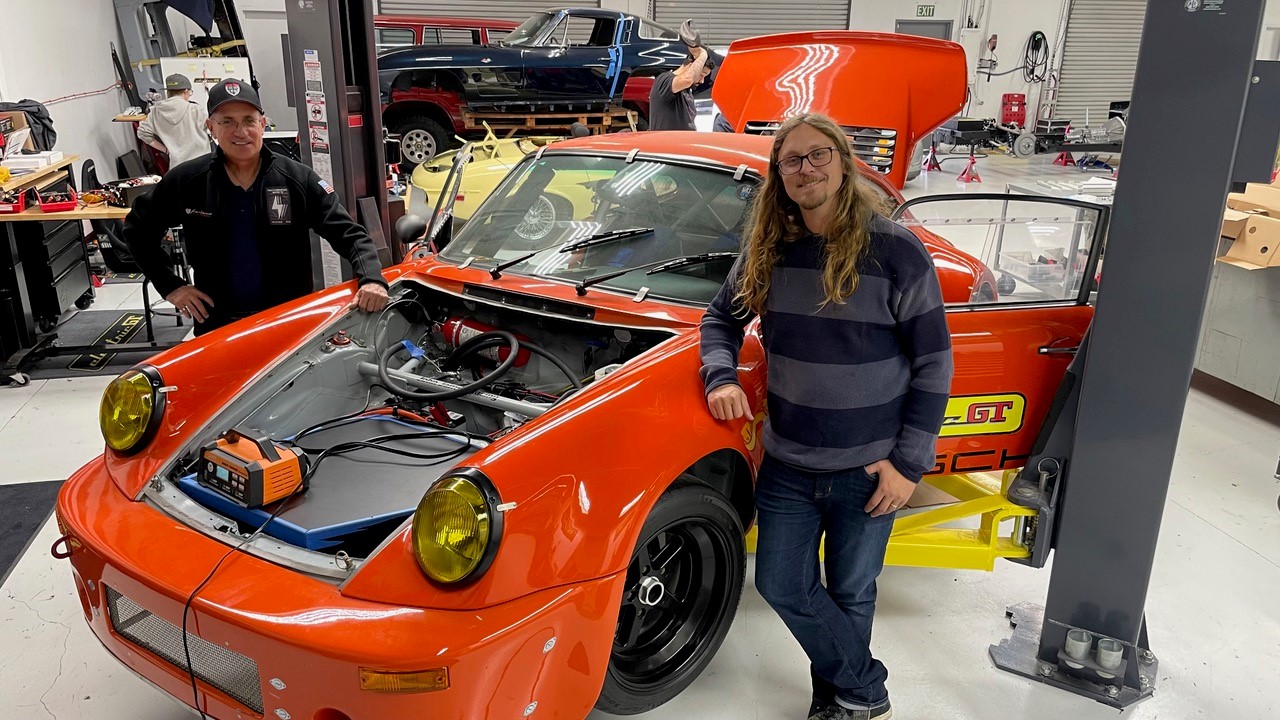 The Electric GT team is pushing to create some of the most manageable drop-in electric motors on the market today, and this car is a great example of that. Their systems include Tesla drive units coupled to their cooling and motor management systems, offering up to 442 horsepower and the car's original 45/55 weight distribution. This allows these classic Porsches another chance at life on the road, with everyday driveability and speed to boot.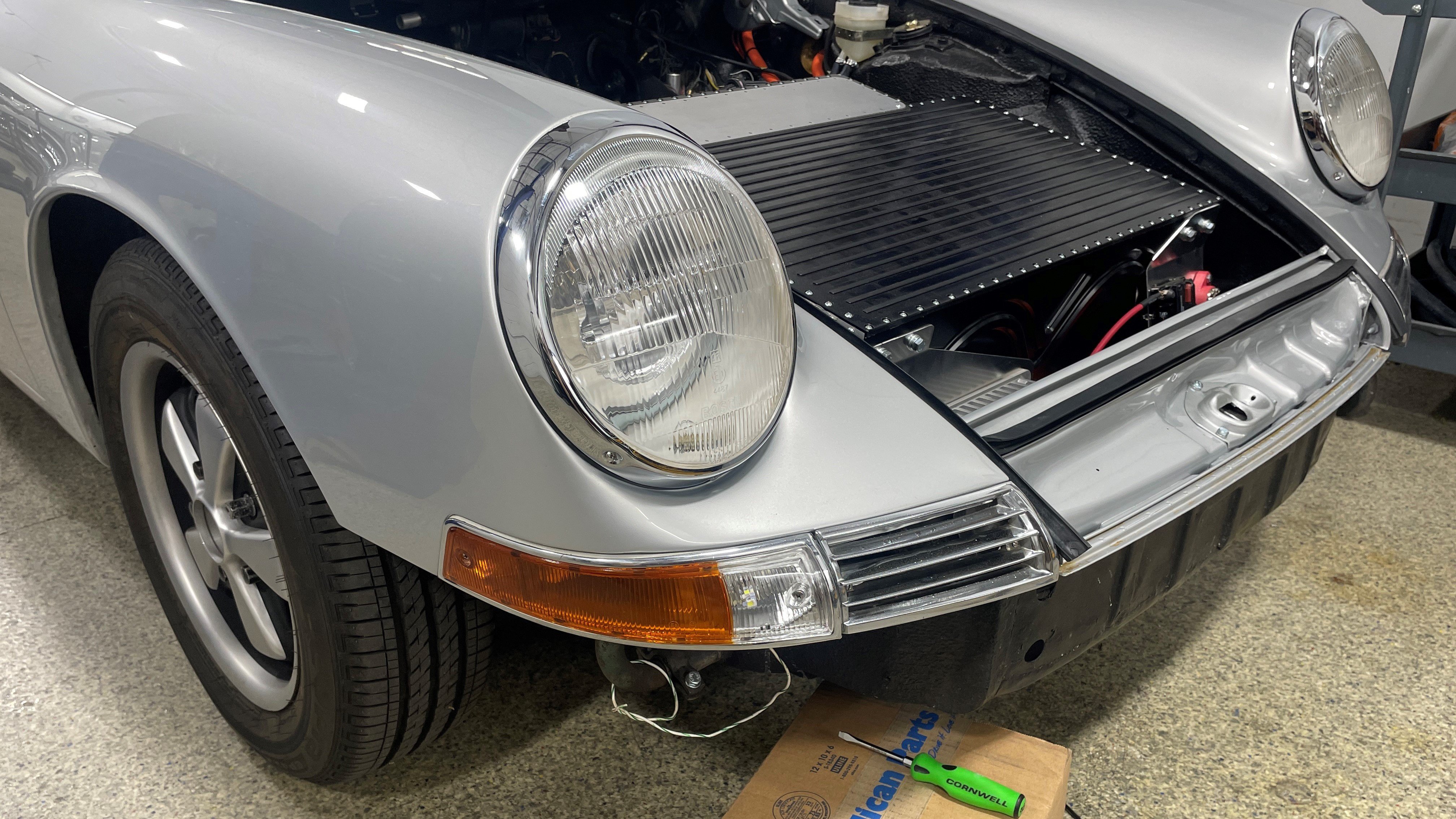 Meanwhile, we've been putting glass, bumpers, and lighting onto our Electric Porsche 912 back at the shop here in Denver. Now that everything is coming together, you can see the clean bumper look we've gone for. By removing the old rubber surrounds on the bumperettes, we've given this modern-classic a matching look. This Porsche should be seeing the interior coming together over the next few weeks and it'll be getting a new steering wheel soon enough. If you still haven't seen the first ride-along video, you can check that out here.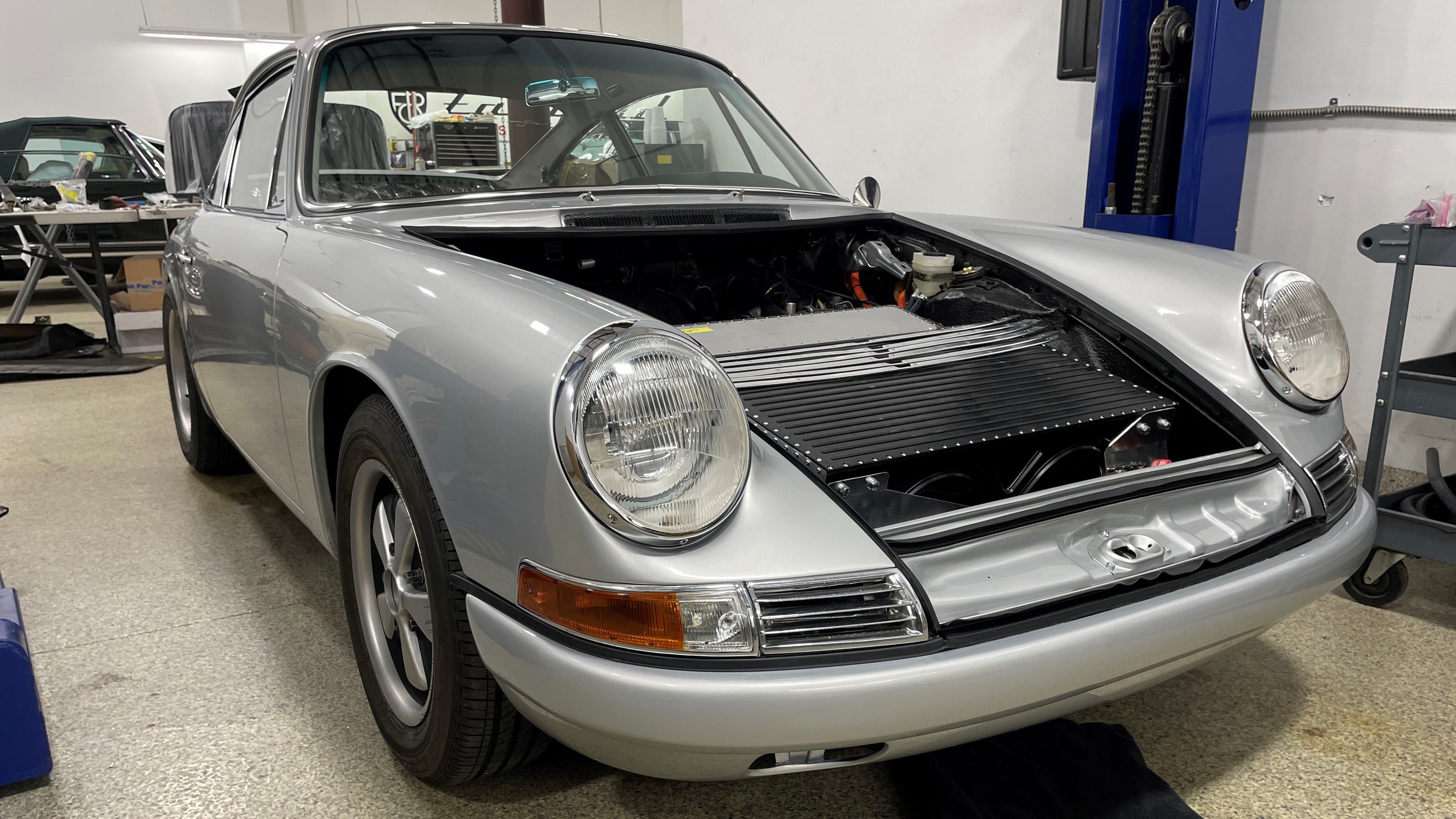 If you're out at SEMA this week, be sure to check out the Electric GT booth and tell them Farland Classic Restoration sent you. They're at booth #23683 in the Main Hall. If you're at the show, keep an eye out for Jack as well. He's keeping watch on the market and where trends are heading. If you see him, he's always happy to chat classics, modern, consignments, and anything in-between!
If you want to see more of the SEMA Electric GT RSR you can click the Instagram post below.

That's going to be it for today. Thanks for stopping by and getting the SEMA speculation from Pat. If you have a classic of your own or a restoration needing a bit of love, give us a call at 303-761-1245. You can always send an email to info@farlandcars.com. Down below we've included photos of a few of Jack's favorite electrics out at the show.