Visiting Paint School
Here at Farland Classic Restoration, we're always looking for new ways to learn and grow within the classic car community. This week we've been challenging ourselves with all sorts of fun. While some of the team was on auction watch, we sent a few technicians out west. Join us as we cover our team's time at Paint College.

This week some of the team watched the Fiat auction while a few others made their way out to Orange, California for a bit of schooling. Jack Farland, our shop manager Luis, and painter Jeremy all made their way out to the sunshine and got to spend time in the Sikkens Autobase Plus Product Training Program.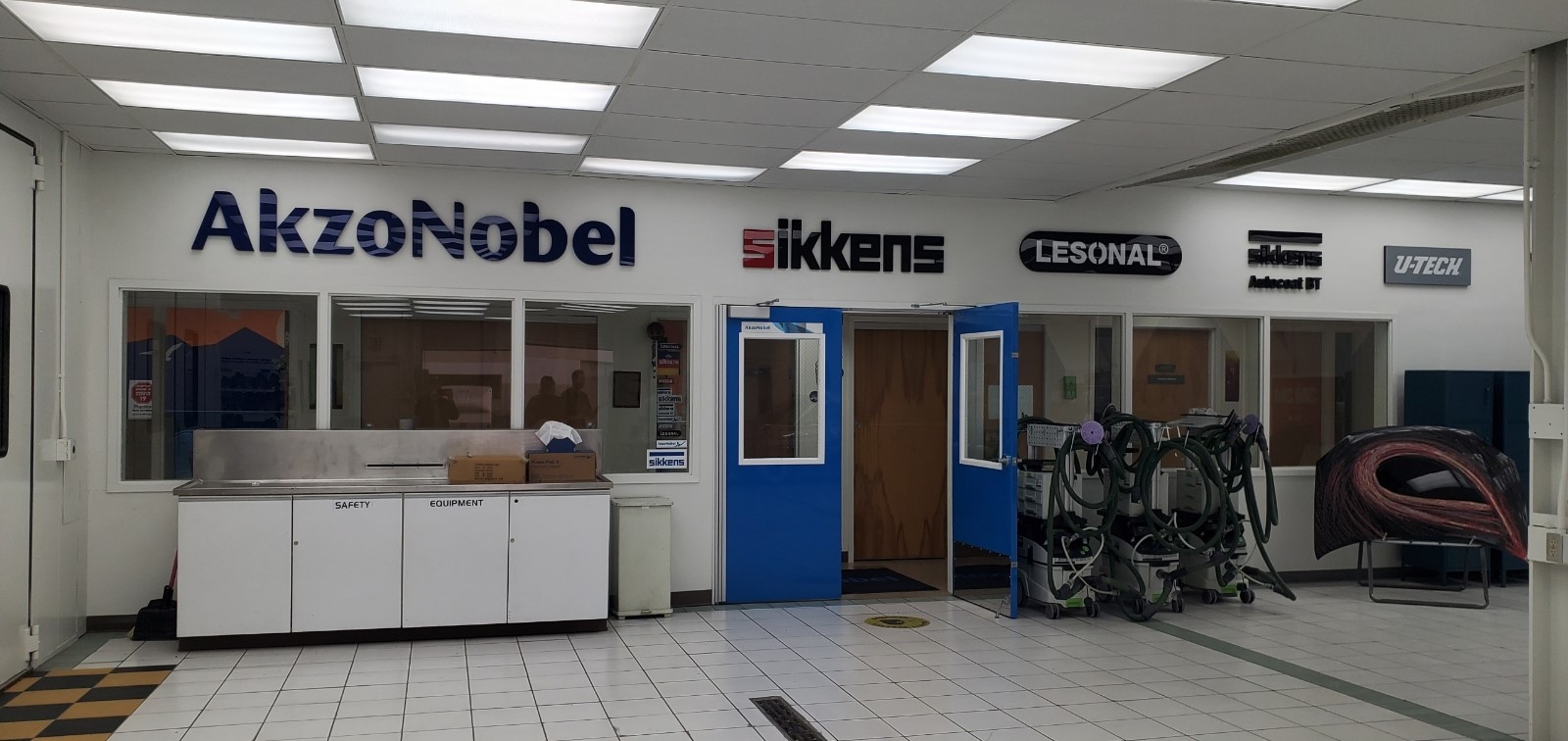 Of course, our guys have all spent countless hours in the booth painting everything from icons like the Ferrari Daytona, to smaller shoots on the Porsche 911SC Targa. This three-day schooling allowed the team to dig into the paint matching, blending, and spraying process' with the Sikkens Autobase system we have installed in the shop. These lessons gave our guys the chance to refine their knowledge and gain more mastery of our specific paint mixing/color matching machine. While they were out, Luis did a great job of getting photos and documenting just some of the hours they put in on their project for the week.
The car they worked on was a bit different than our usual fare, working on a Lexus IS. During the Sikkens Autobase Plus Product Training, each member of the team got the chance to shoot, sand, polish, and clear coat the car so they could learn the nuances and continue to refine their knowledge around our system.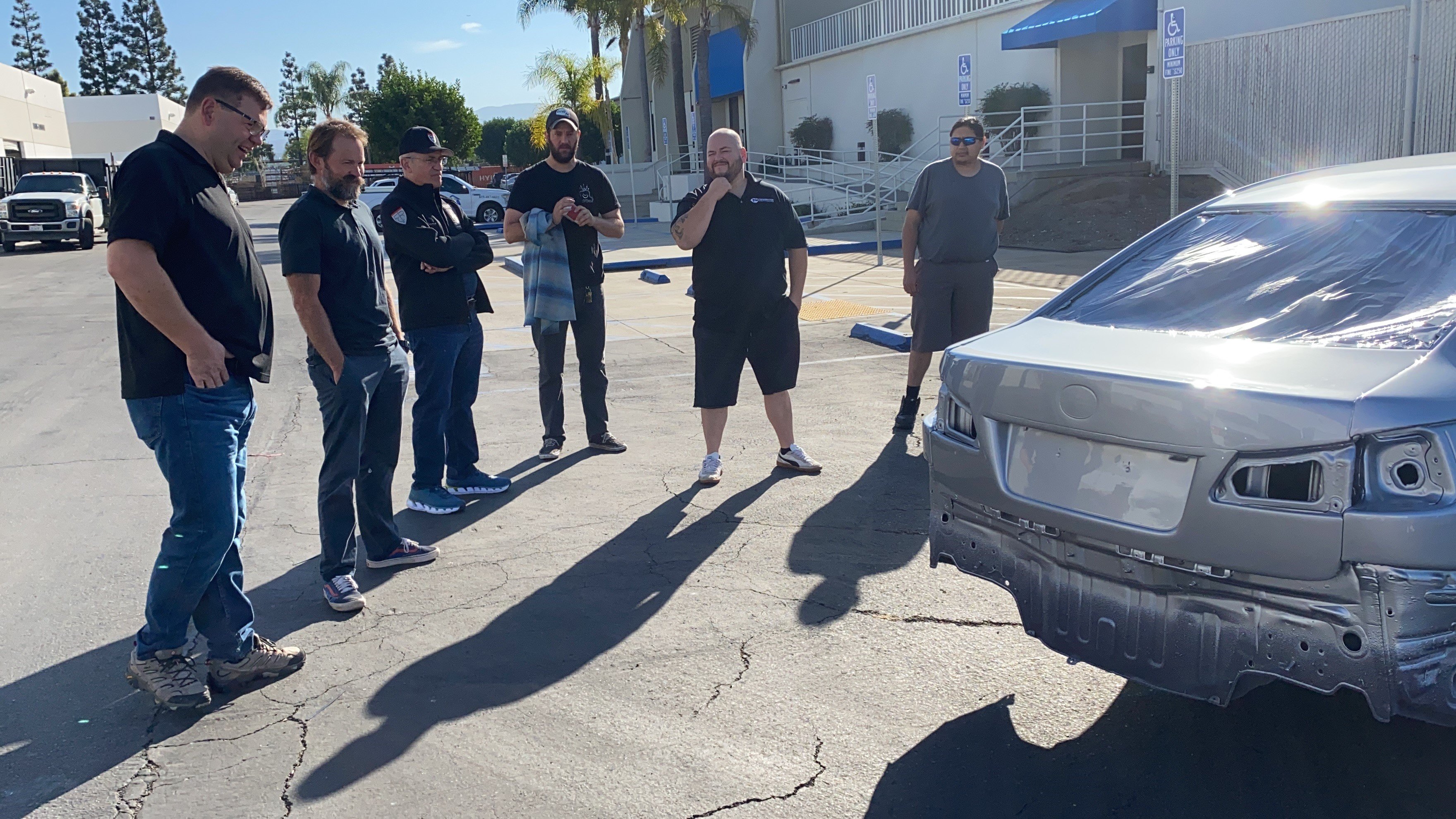 Luis also documented some of the fun projects the Sikkens team has developed out there, including a car with over 5,000 paint jobs! This rarity allowed the team to see an exaggerated example of what each individual coat can do and how paint builds up in excessive layers.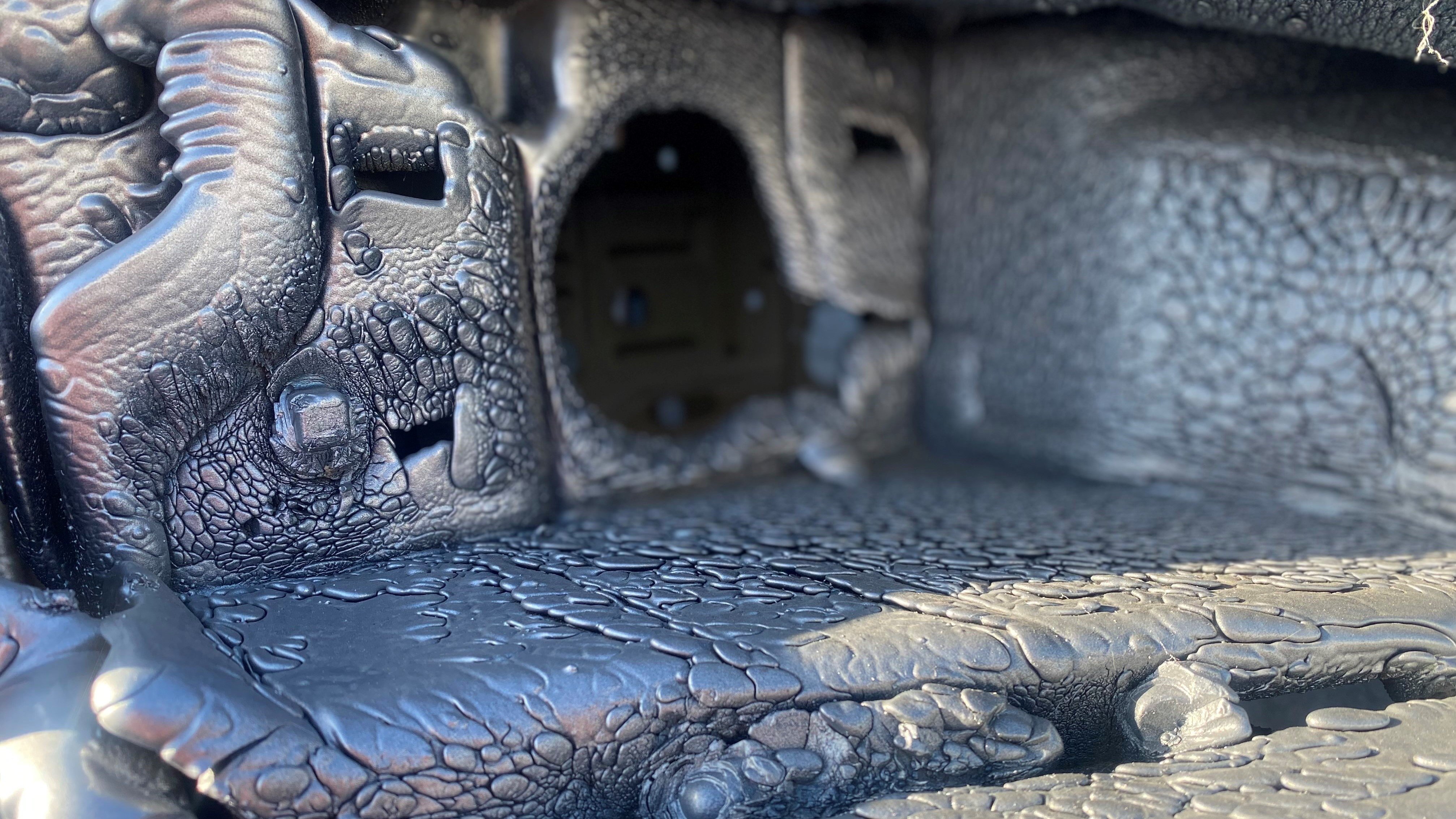 The Sikkens team has more than enough fun over there, getting to show Luis some of their layered paint projects, where they break off these dense layers of paint in order to create jewelry and art pieces from these heavy thick layers of colorful paint. You can see some of their work down below.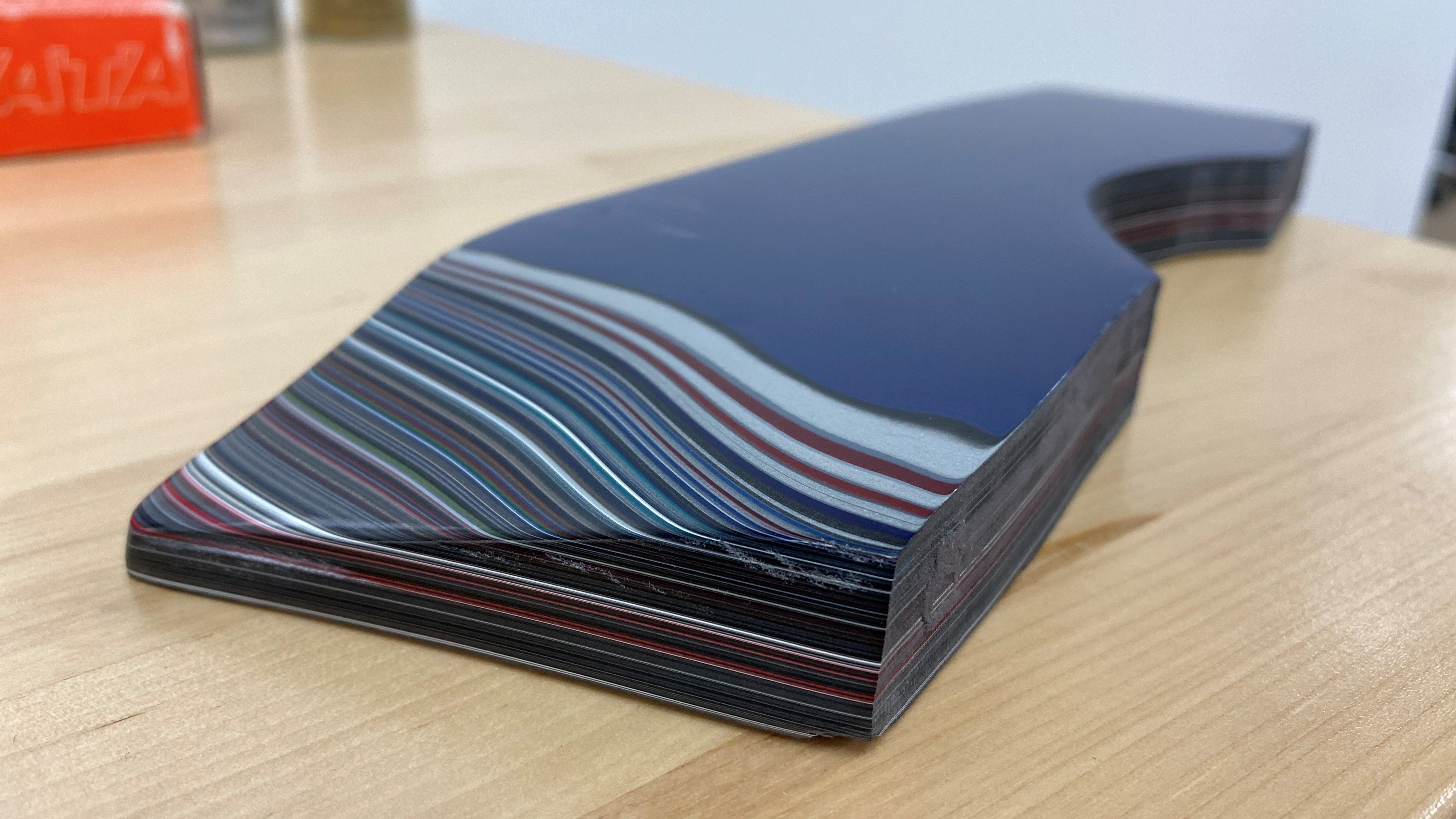 Aside from the base coat and clear coating, the team also got the rundown on plastic part painting and prep, as it can become its own challenge to match metal with plastics. During their time away they joined a small class of just 8 students, alongside instructor Chris Harsh. You may know that Jack Farland isn't always in the booth, but he's someone who always wants to add to his dense knowledge of restoration and how practices have developed over the past thirty years we've been in business.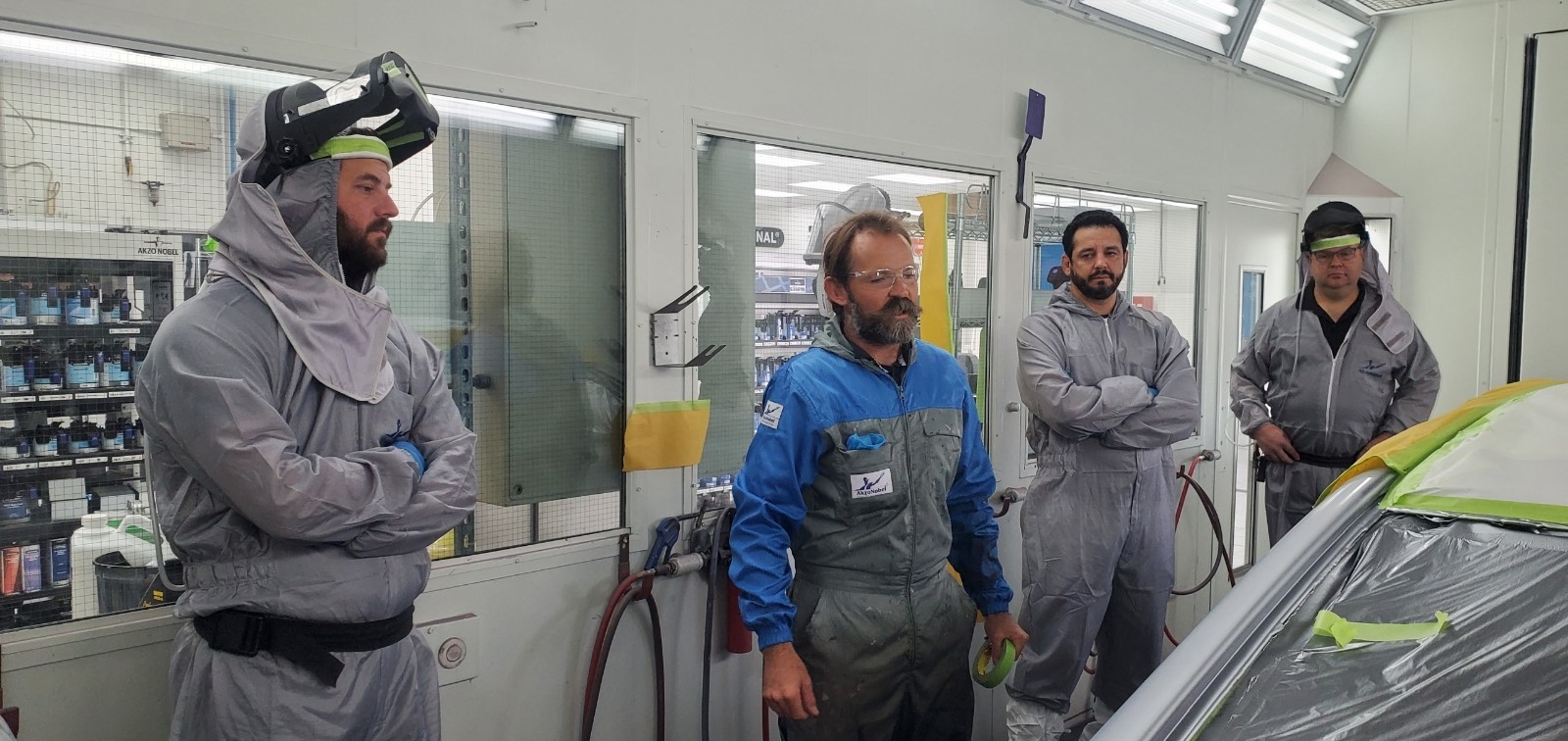 That of course will be it for today, the team is still stewing in all this new knowledge and we will be putting it to good use with each and every vehicle rolling into the shop for paintwork.
As always if you have a paint project of your own, a forgotten icon, or a stalled restoration, give us a call at 303-761-1245, or you can always send an email to info@farlandcars.com. That's it for today be sure to go check out our recent youtube video on another big project here in the shop, the electric Porsche 912! Thanks for stopping by!