Avants - Farland Dry Ice Event Recap
Here at Farland Classic Restoration, you know we can help you with the specialized work not many other shops have the equipment or skills to handle. From meticulous metalwork to ceramic coating and everything in between, we're happy to help get your classic Colorado car back on the roads. Last week we invited the local Avants Magazine members over to the shop so they could get a chance to see this specialized work and better understand our dry ice process. Join us for the Avants - Farland Dry Ice Event Recap!
Since the regional Avants Magazine chapter started in Denver, our marketing team has been excited to get more involved with their quickly growing group. Avants currently has a few regional groups in Southern California, Scottsdale, Seattle, and our group here in the Mile High State. With their quickly growing group, we felt we could be THE restoration shop for members around Colorado and the Rocky Mountain region. To get more involved, we invited the local Avants team and their members to come by the shop last Saturday for dry-icing, some facetime with Jack, and the chance to see some of our nut and bolt restoration work, like the Porsche 356A Convertible D and the Mercedes Benz 280SE 3.5 Cabriolet. We had their group by the shop back in 2020, but with our busy year in 2021, we had fallen back on the events. This year, we're jumping right into the action and got to meet around thirty of the local Avants members.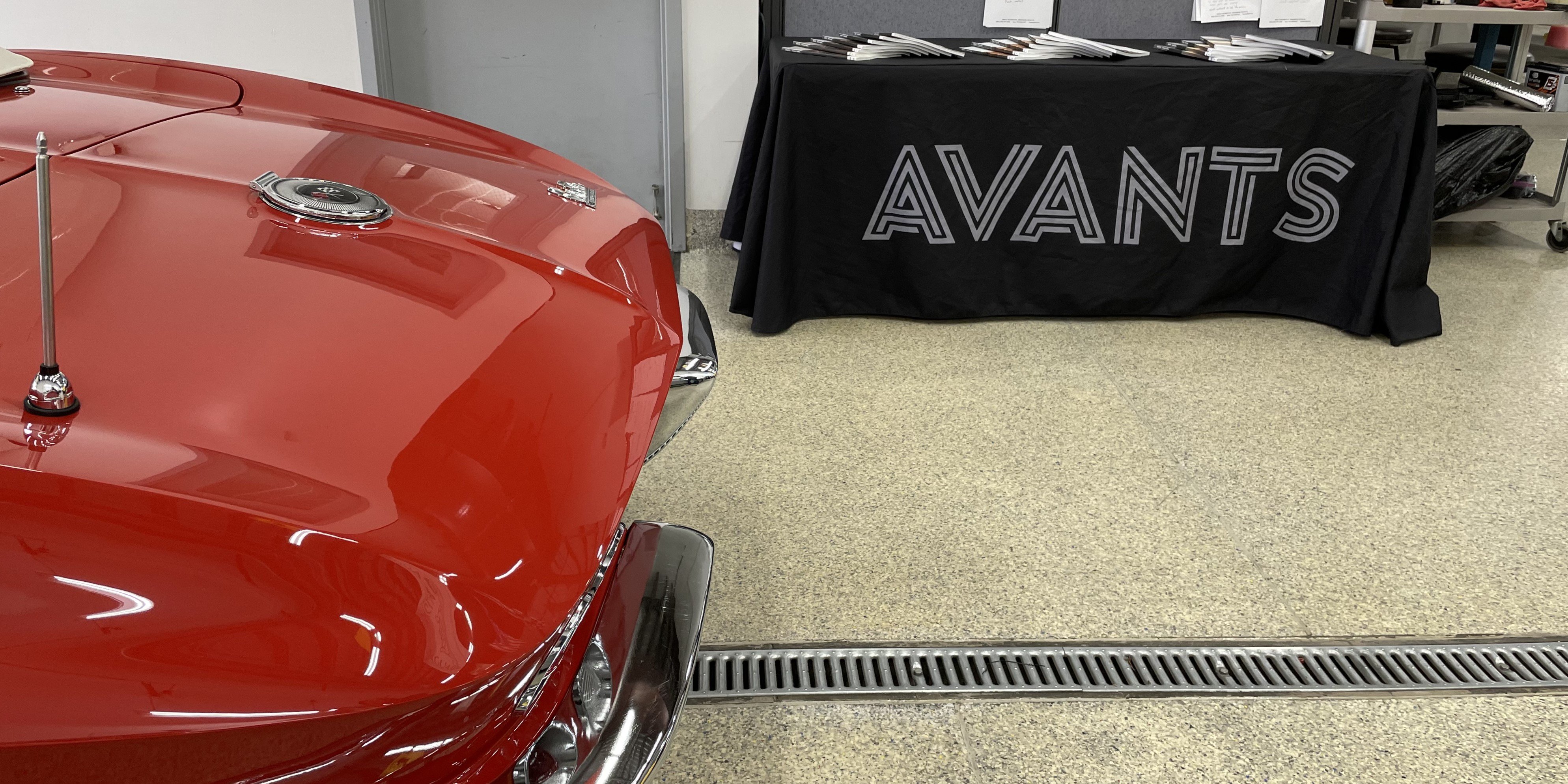 Their members battled one of the coldest weekends on memory here in Denver to make the trek out to 3800 S. Kalamath. As Jack showed off his lab coat and welcomed them into the detailing side of the shop, Pat took the chance to grab some photos of their fantastic collection of cars.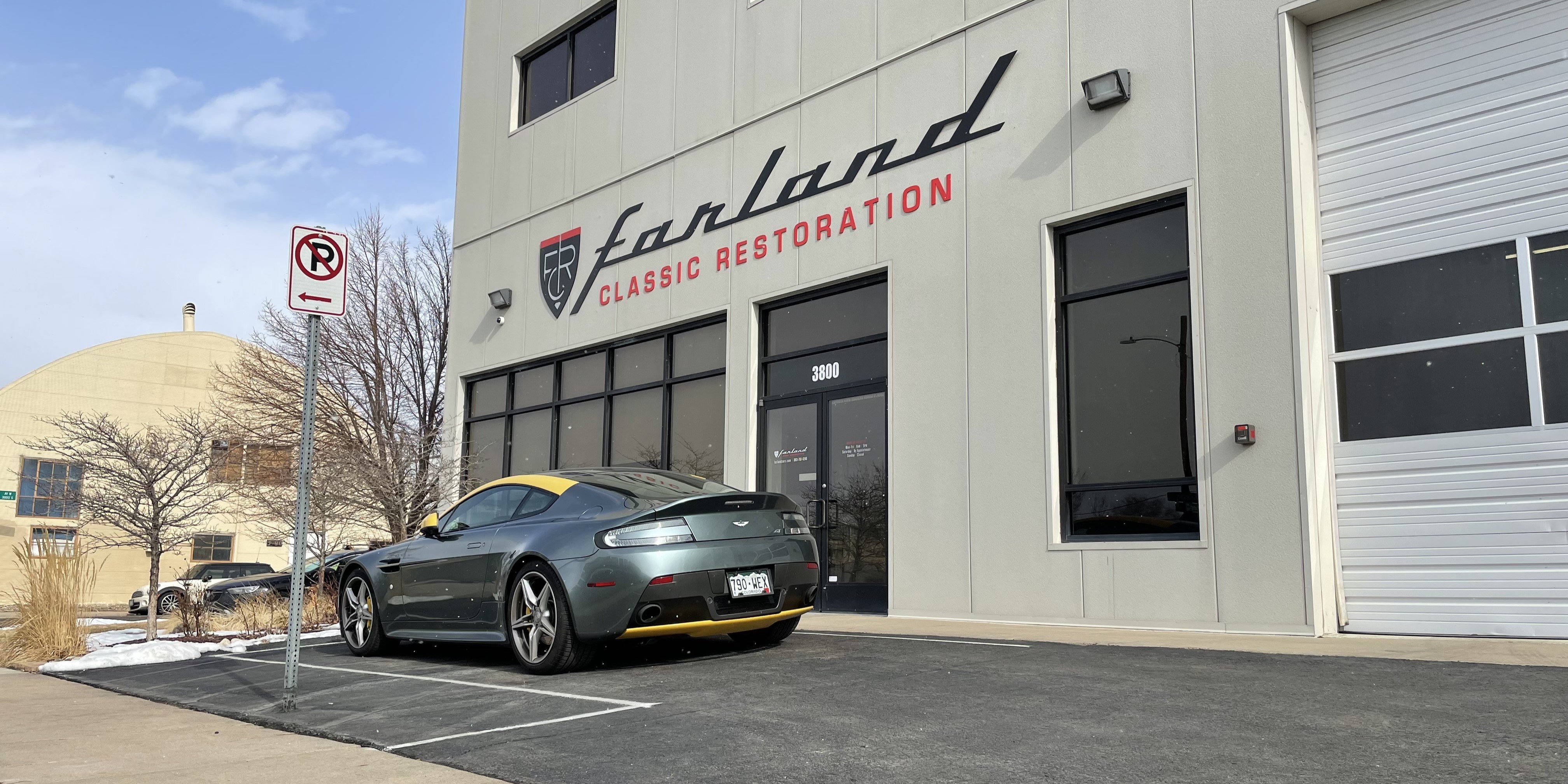 Once the members had a few minutes to warm up over in the detailing side of the building, Jack highlighted a few of our current cars. Some of these included the Porsche 356SC and the 1969 Porsche 911T, both in yellow, which recently stopped by for some detailing and ceramic coating. We also highlighted our electrification process on the 1966 Porsche 912 and 1985 Porsche Carrera restorations. We then took the members and Avants team over to the metal side of the shop, where we often do our body sanding, various metalwork, fabrication, and the wash / dry ice blasting bay. Once everyone was equipped with proper safety gear (eyeglasses and earplugs are vital when dealing with dry ice blasting). From there, the professor, Jack, got into highlighting everything from our ice storage procedures and some heavy-duty equipment required to efficiently and effectively ice blast.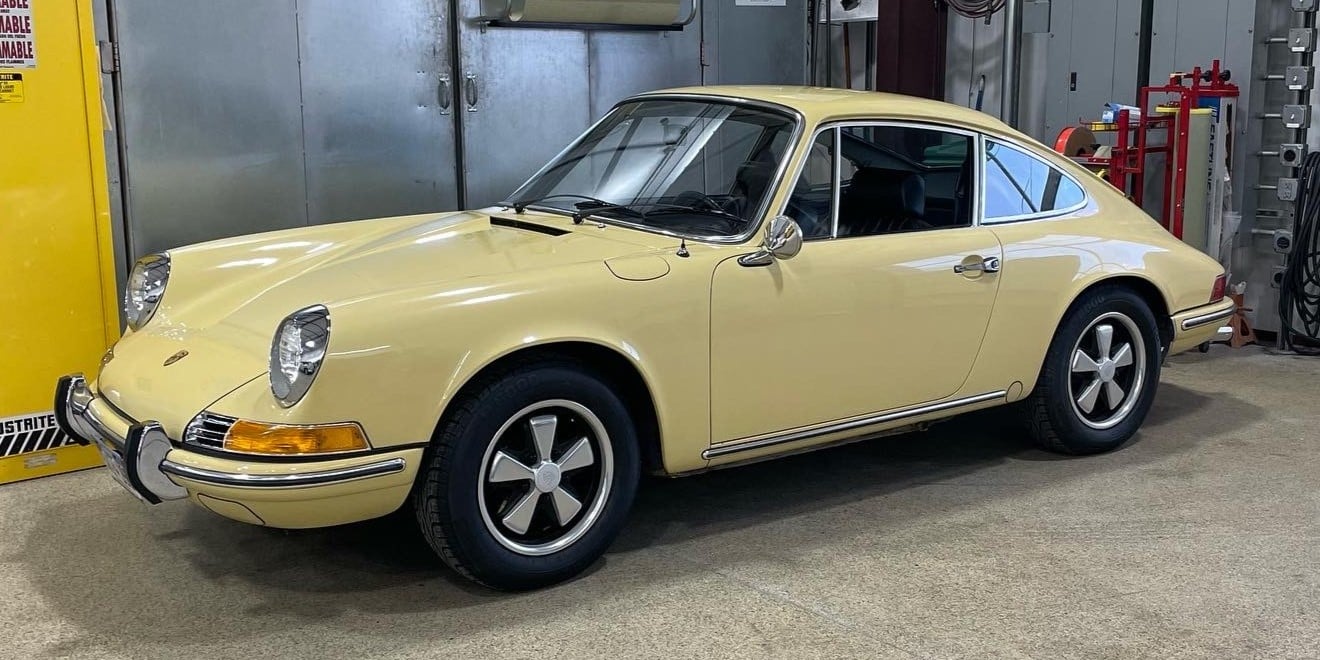 For example, the dry-ice machine requires tons of pressure, so our heavy-duty 25-horsepower air compressor helps to get the process rolling. While there are a few other shops around the area that offer dry ice blasting, we are one of the few buildings here in Denver that have all of the equipment under our roof and don't need to rely on rental equipment to get your cleanup done quickly.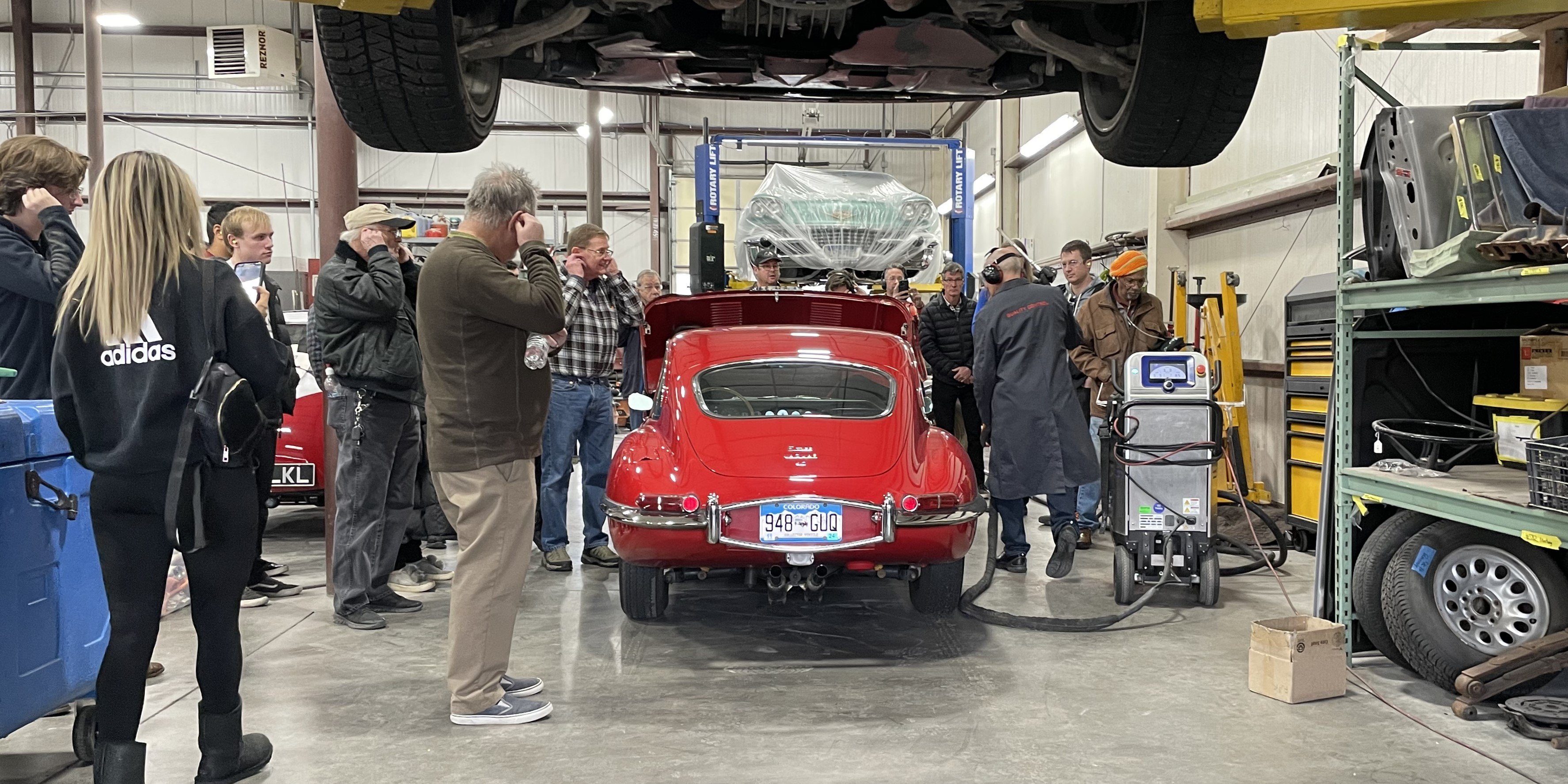 After we'd shown off the dry ice blasting on the 1968 Jaguar XKE 2+2 and the underside of an Audi S4, the Avants members started to get more and more excited about the process, seeing the value in cleaning an underside before restoration (saves you from tons of dirty fingers) and how the process can bump those Concours icons a few points at your next event.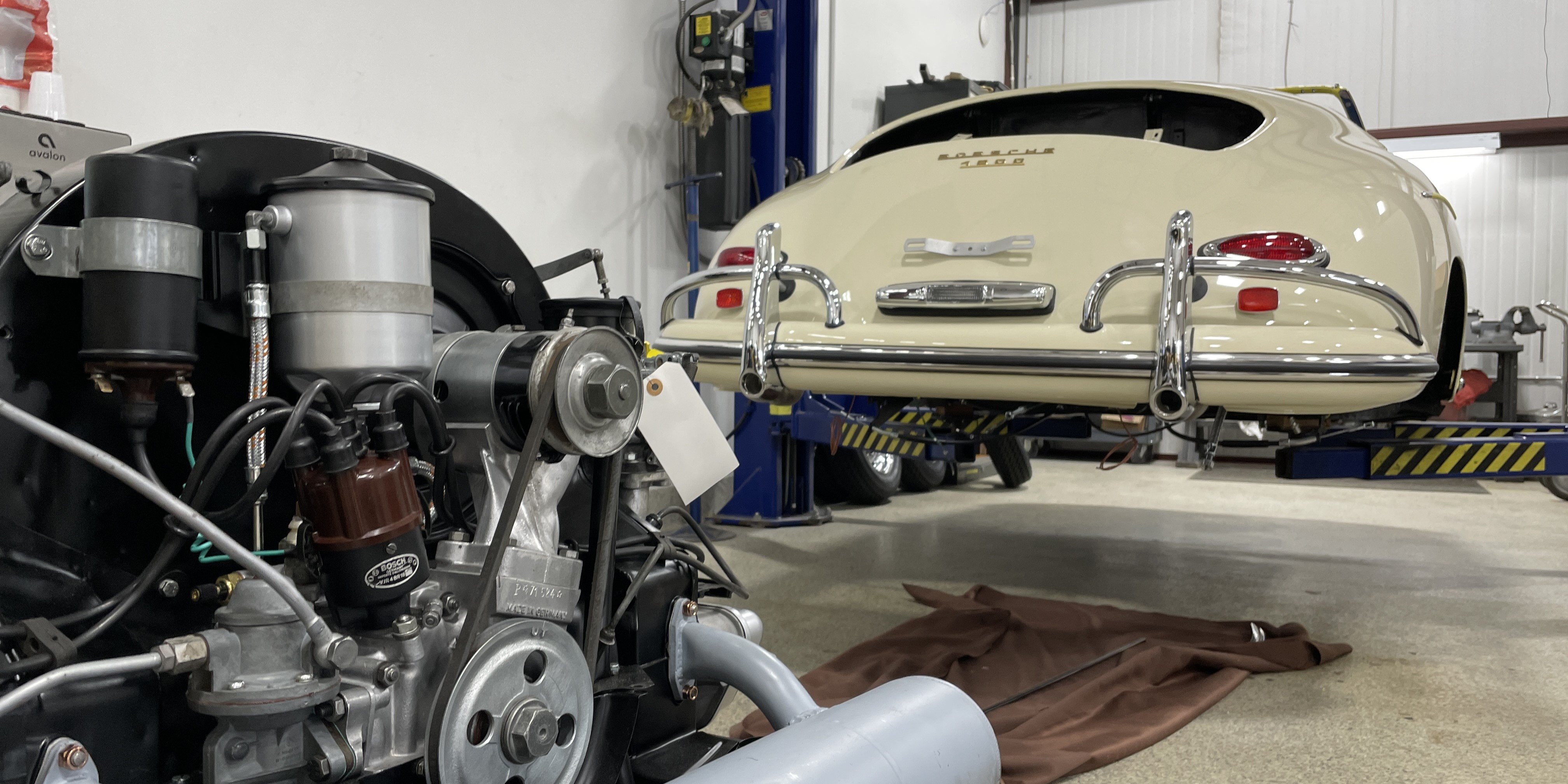 Once the Avants members had gotten their fill of cold weather ice-blasting, they soon packed up. Their events are quickly ramping up for the year, with another this coming weekend out at RevHardMotors. We've heard they have some real JDM rarities in the building, so we're sending Pat, Jack, and some technicians over to check out this new warehouse. We want to take the chance to thank Brennan and the Avants team for helping to set up this fantastic event. While looking for more classic Colorado car fun, we highly recommend you check out the Avants magazine as the group continues to ramp up! That's going to do it for us today here at the shop, be sure to call us at 303-761-1245 if you have a classic needing attention, are looking for the next caretaker, or a Concours level restoration facility to help with your restoration work.