The Upholstery Update
Here at Farland Classic Restoration, we're able to do it all. Weather it's the shakedown on our electric Porsche 912, or the nut and bolt restoration on the Ferrari Daytona. Today, we're covering a new in-house service we've been developing over the past few months. Join us for the Upholstery Update!
Here at the shop, we pride ourselves on the ability to work on most anything. Weather it's restoring the original fuel system in a 280SL, or cleaning up original paint on a classic Porsche 911. While many shops can do metalwork, paint, or detailing, there's very few shops like ours that are confident working on any aspect of ALL your classics, from the 1940s through modern classics and everything in-between.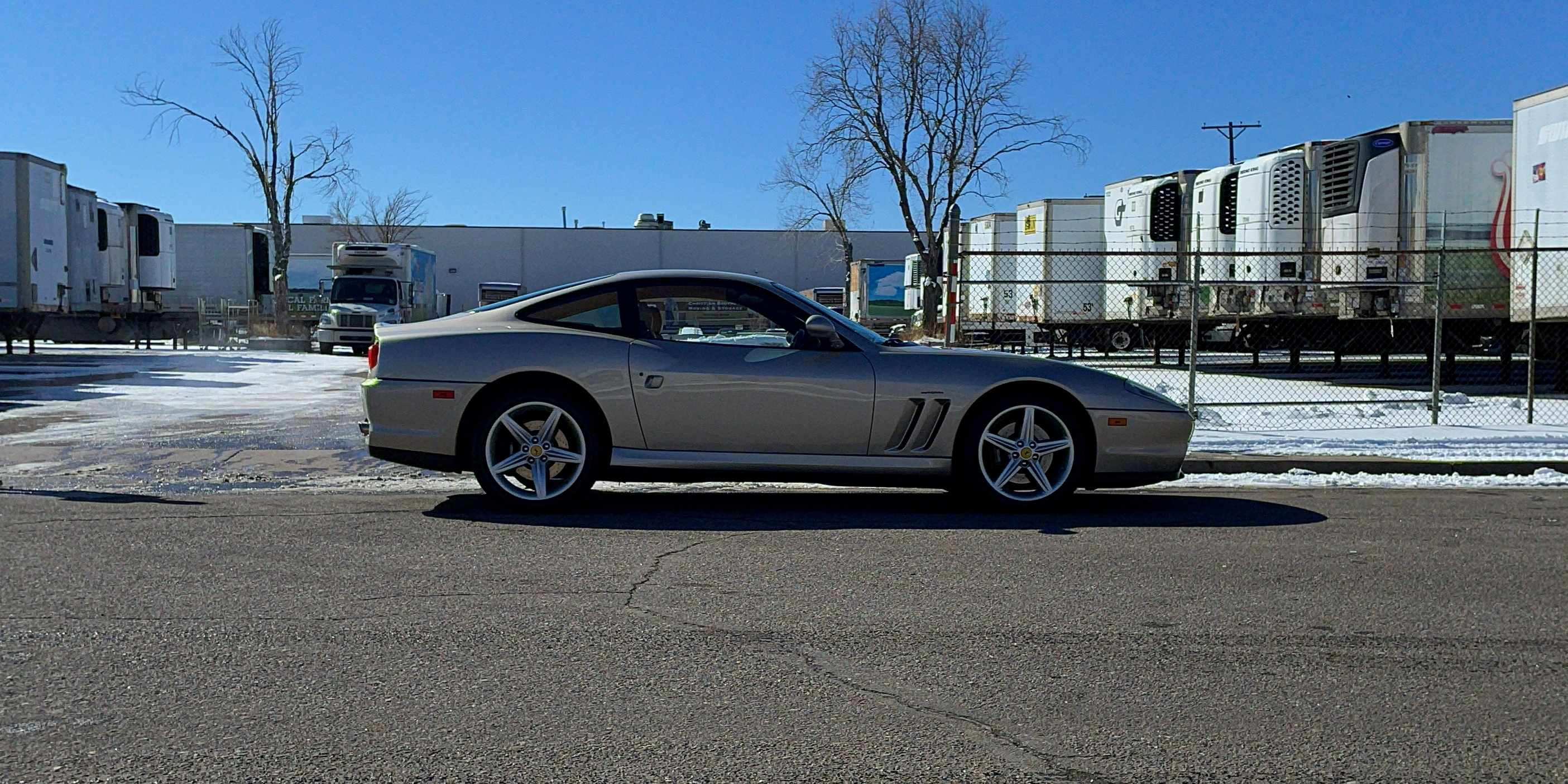 Over the past year we've been blessed to have many great new team members come into thew shop. From a few excellent painters to our newest in-house upholsterer. While many of our team have an eye for metalwork, paint originality and vin identification, some of the team aren't as nuanced on interiors and leather-matching.
That's why we've been very lucky to bring in an upholsterer with a great eye for color, patterning, and stitching. She's brought a great eye to the team and helps keep the team down-to-earth on our interior planning. Down below you can see her hand stitching the Ferrari Daytona Heat shielding. Even if it can't be seen, we give every element of a Farland Classic Restoration the utmost attention.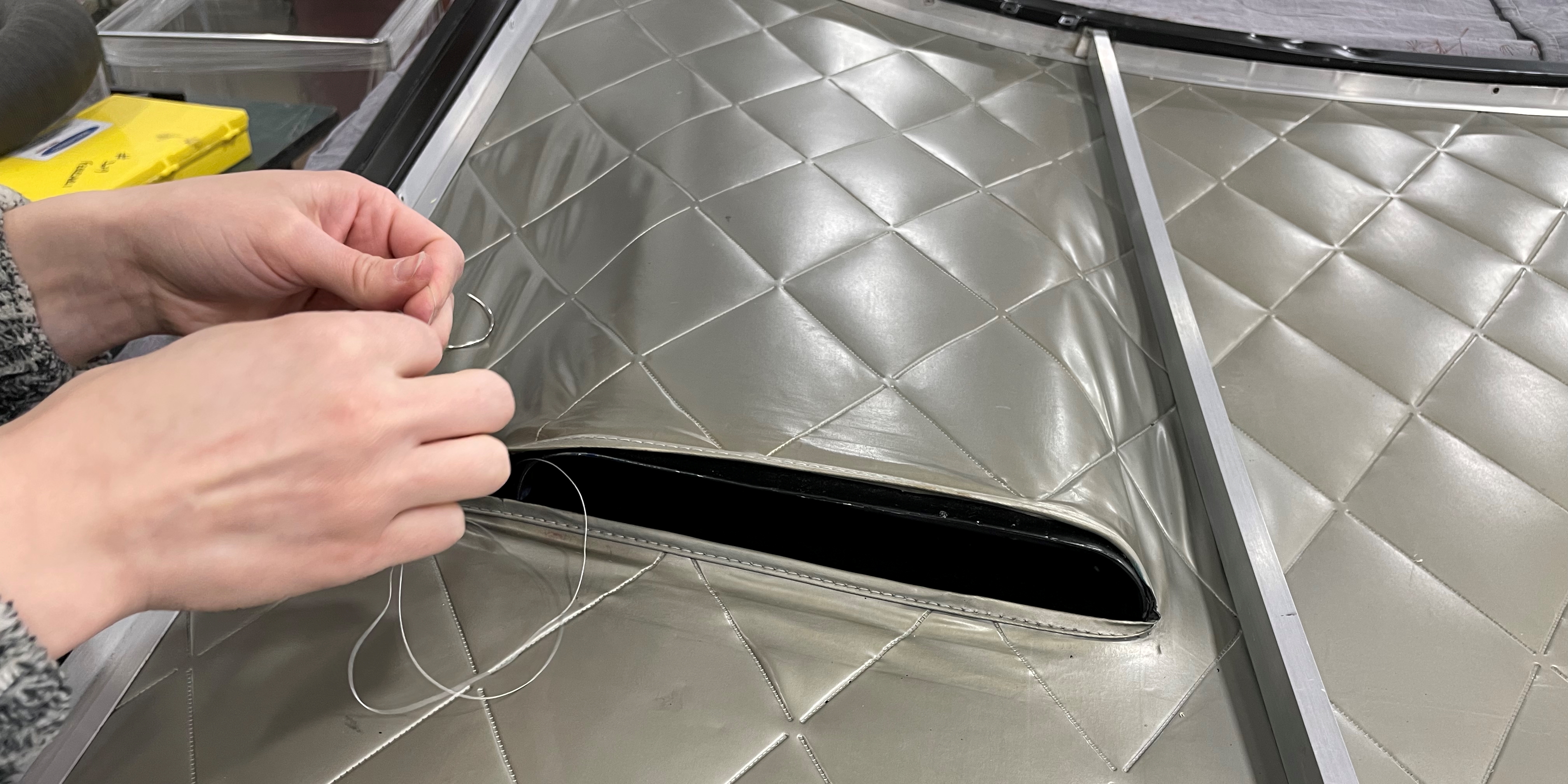 Our team immediately set her to work on projects like the decklid and a few trim pieces on the Ferrari Daytona, the Plaid throughout the 912 Electric and her most recent project was working with this 2007 Porsche Targa 4S.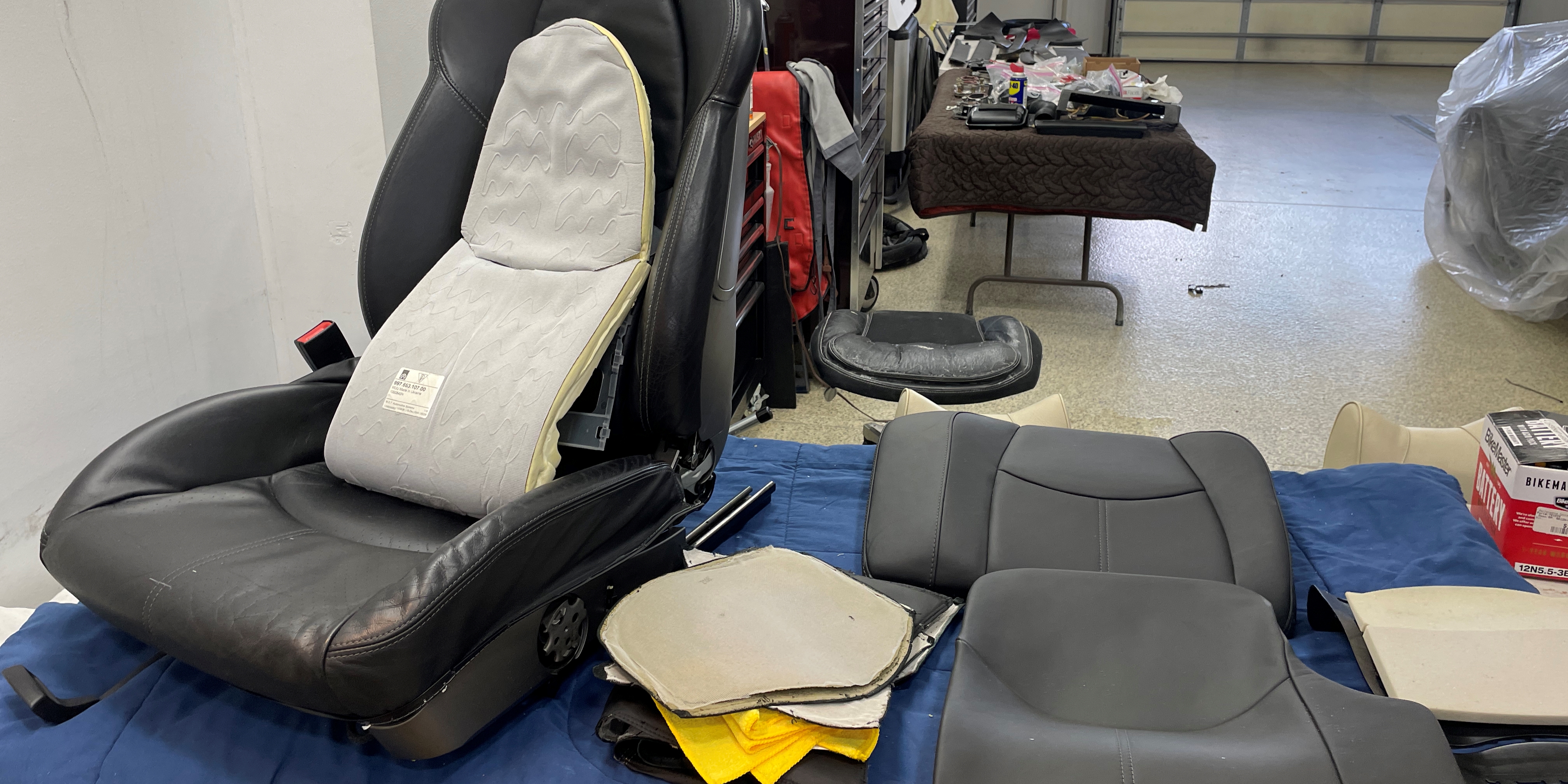 She removed the seats of this modern Porsche and methodically copied the patterning and stitching throughout the original leather as she developed these unique grey plaid inserts to help the subtle interior match the iconic Porsche 911 styling.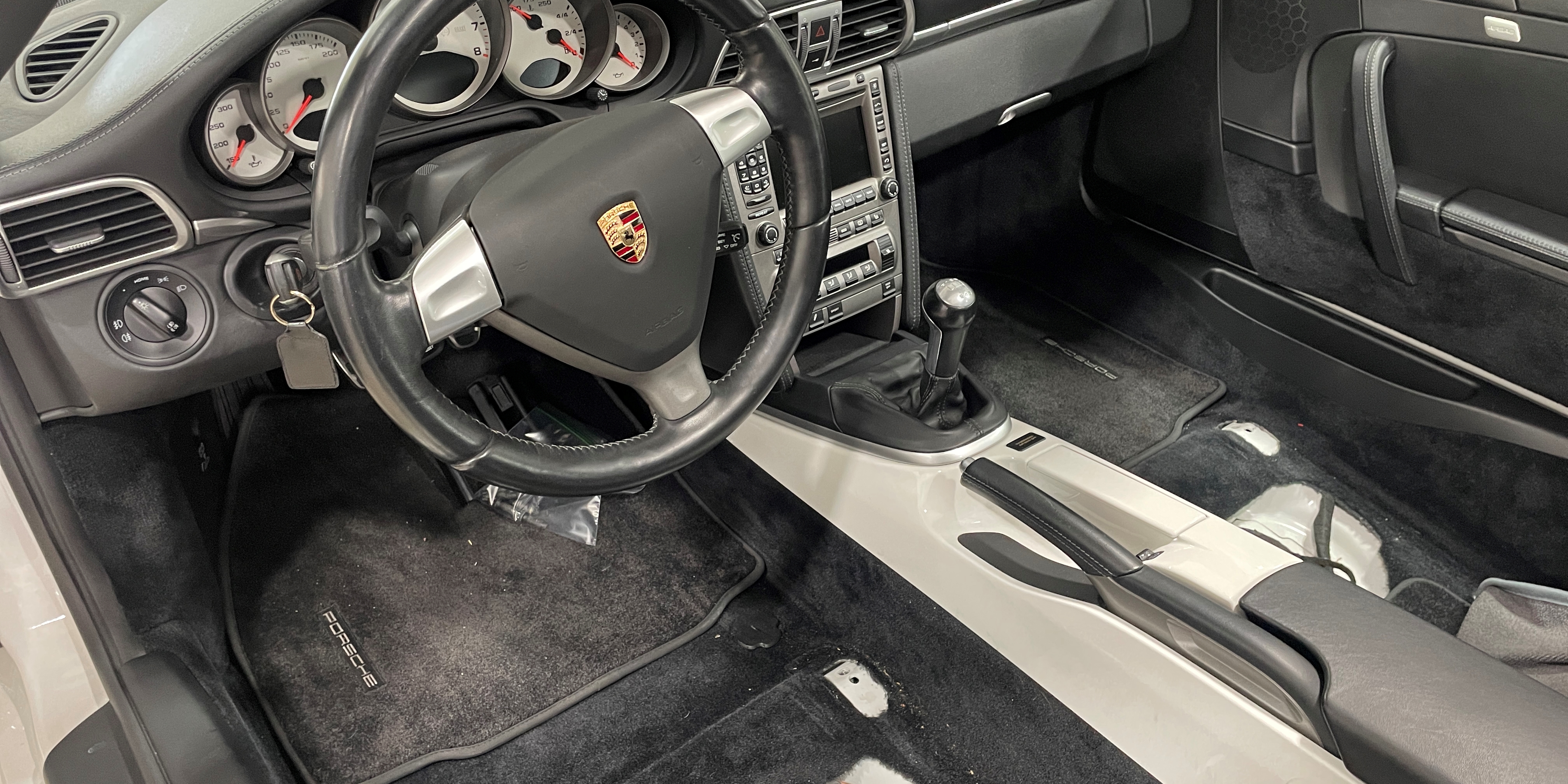 Above you can see photos of when the car first came in, down below shows the finished product as we got this plaid Targa ready to roll. Of course, this is hopefully just the first of many custom interior jobs we will be working on over the next few months.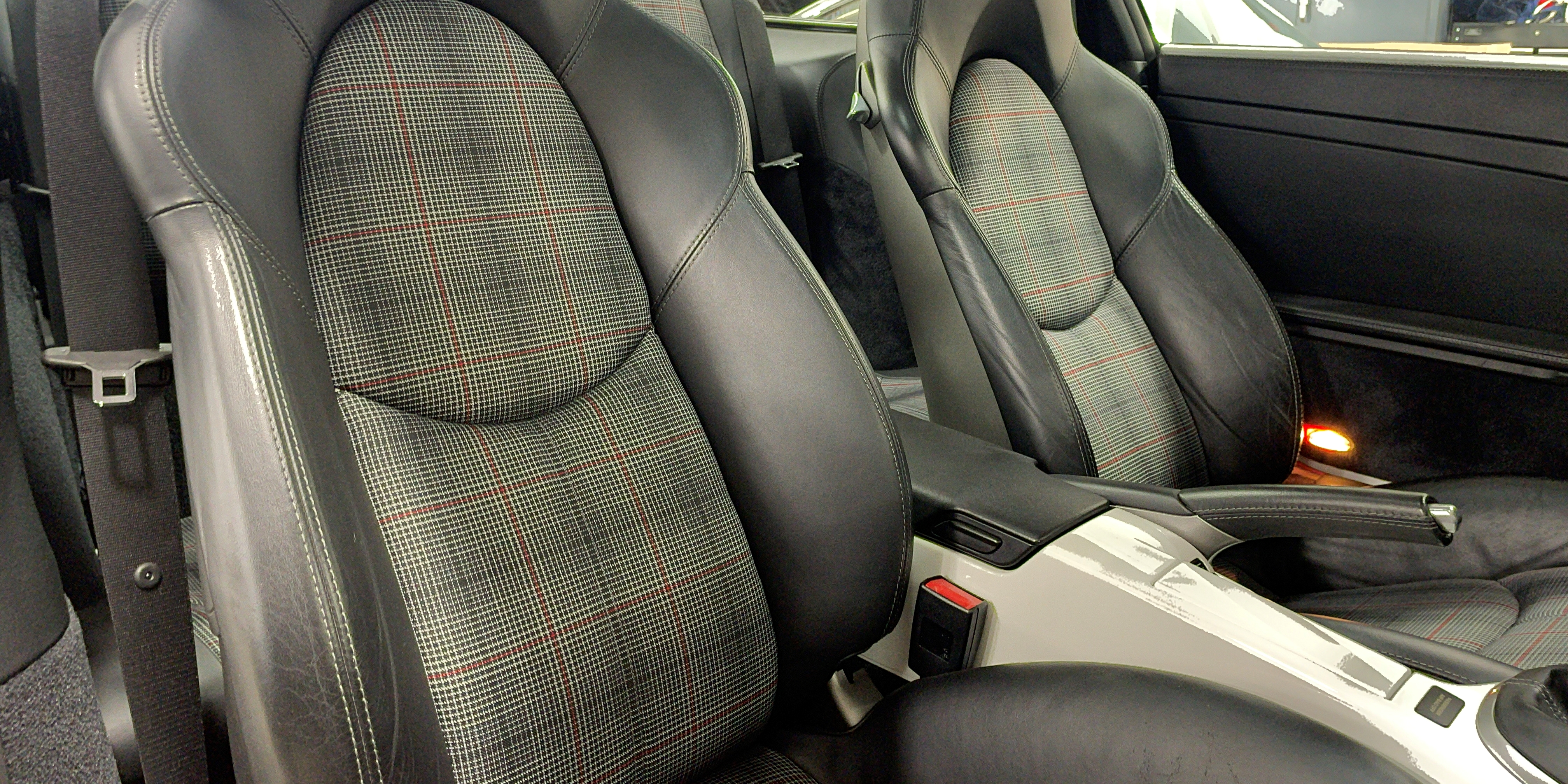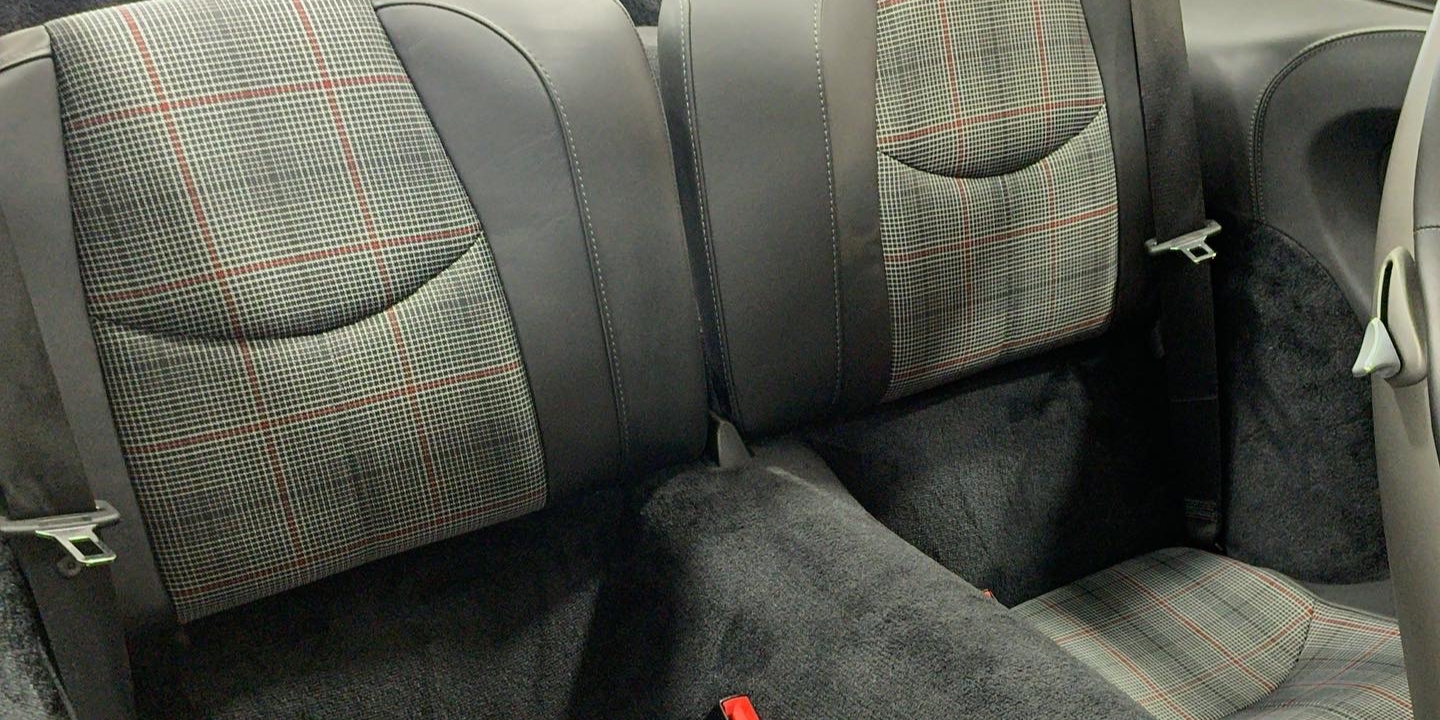 Now she's off to work on the Black over Black Porsche 912 Electrification which is next up on the docket. If you have some interior upholstery needing work, from a tear in a drivers' seat to a full interior restoration we're happy to help out. Give our shop a call at 303-761-1245. You can also always send us an email to info@farlandcars.com.
If you haven't caught up on all the Farland Fun, be sure to check out our most recent livestream over in the shop. Pat highlights some recent detailing work, the Ferrari Daytona and our friend the Porsche 356 Convertible D.
That's it for today! Thanks for stopping by!