The Summer Soiree - Event Update
Our team is prepping for many Denver automotive events as the summer season sets in. Recently, one of the bigger local events, the Colorado Concours D'elegance had to be postponed due to heavy rain; still, we found a sunny day to host the local Porsche Club of America group for a small demonstration. Join us as we highlight some recent fun in the shop and showroom with our Summer Soiree.
Since we opened in 1991, our team has always been well-connected with local automotive clubs, from the Colorado Grand and Colorado Concours and many brand-specific groups. A few weeks ago, we got into our first summer events with our friends in the local PCA chapter. The Rocky Mountain Region Porsche Club of America is one of the most active enthusiast groups in the state, getting their members out to everything from track days and dealer demonstrations to our little shop in Englewood. We were happy to be their event partner for the month of June.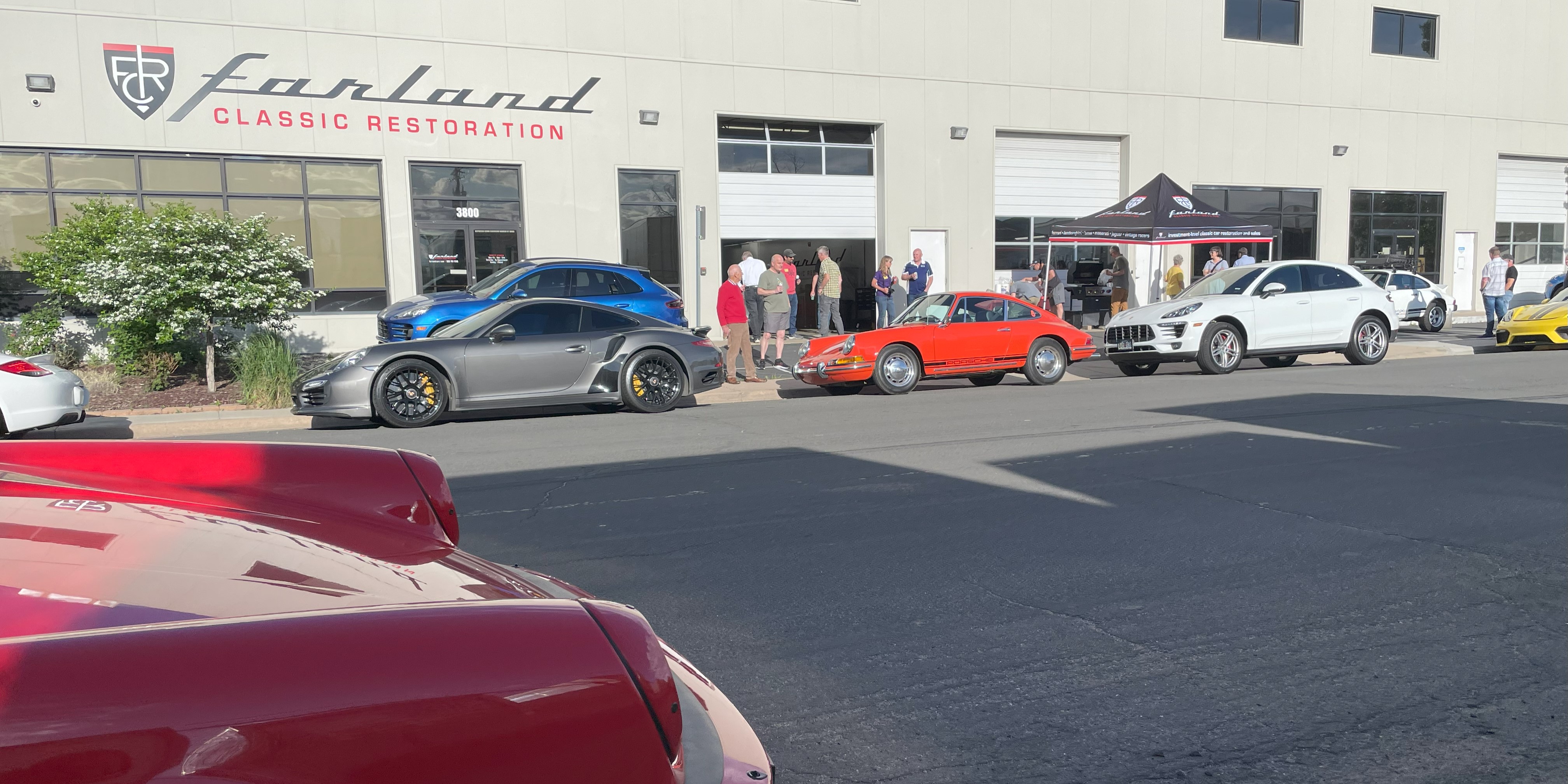 As many know, our shop owner, Jack, is a massive fan of the dry ice blasting service. So, we invited many of the local Porsche enthusiasts over for the chance to see our facilities and for Jack to demonstrate the dry-ice procedure. This event allowed many enthusiasts to see this unique and cutting-edge detailing process and offered an evening of fun for Porsche fans of all ages. Of course, we don't just work on Porsches, but lately, we've seen a significant influx of these air-cooled cars as their values continue to rise.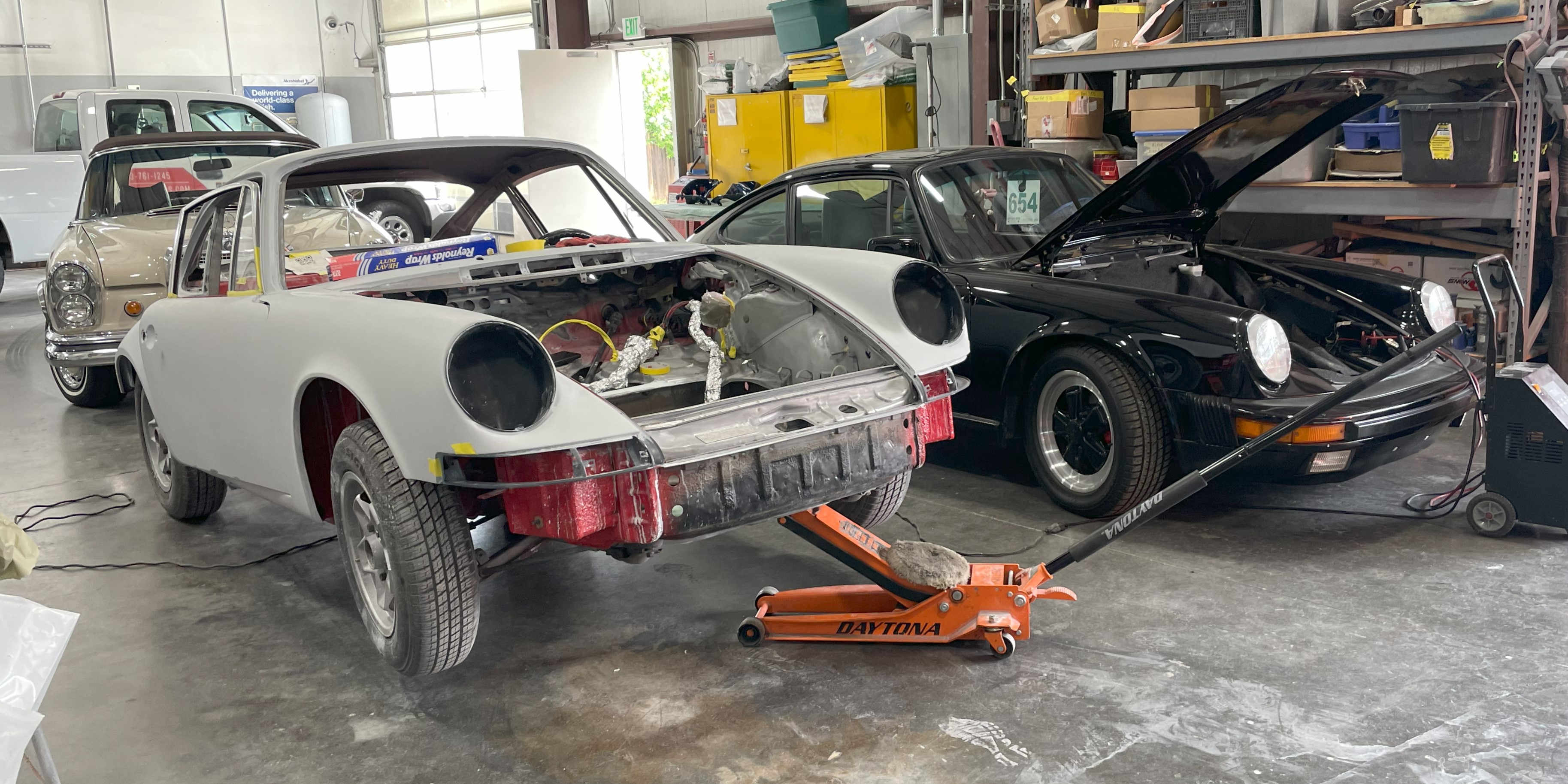 Once the shop had closed for the evening, the team set up our detailing side as a highlight area, with many of the current restoration, electrification, and detailing projects currently in the shop. While we expected a good turnout from the Porsche club, our social media guy Pat was expecting about 40 people based on the PCA's estimate. Once things got rolling and Pat was out manning the grille, we realized the event was quite popular with the local club. Around 80 club members came out to see the facilities and dry-ice process. We were happy to show off the process and chat with them about their collections as well.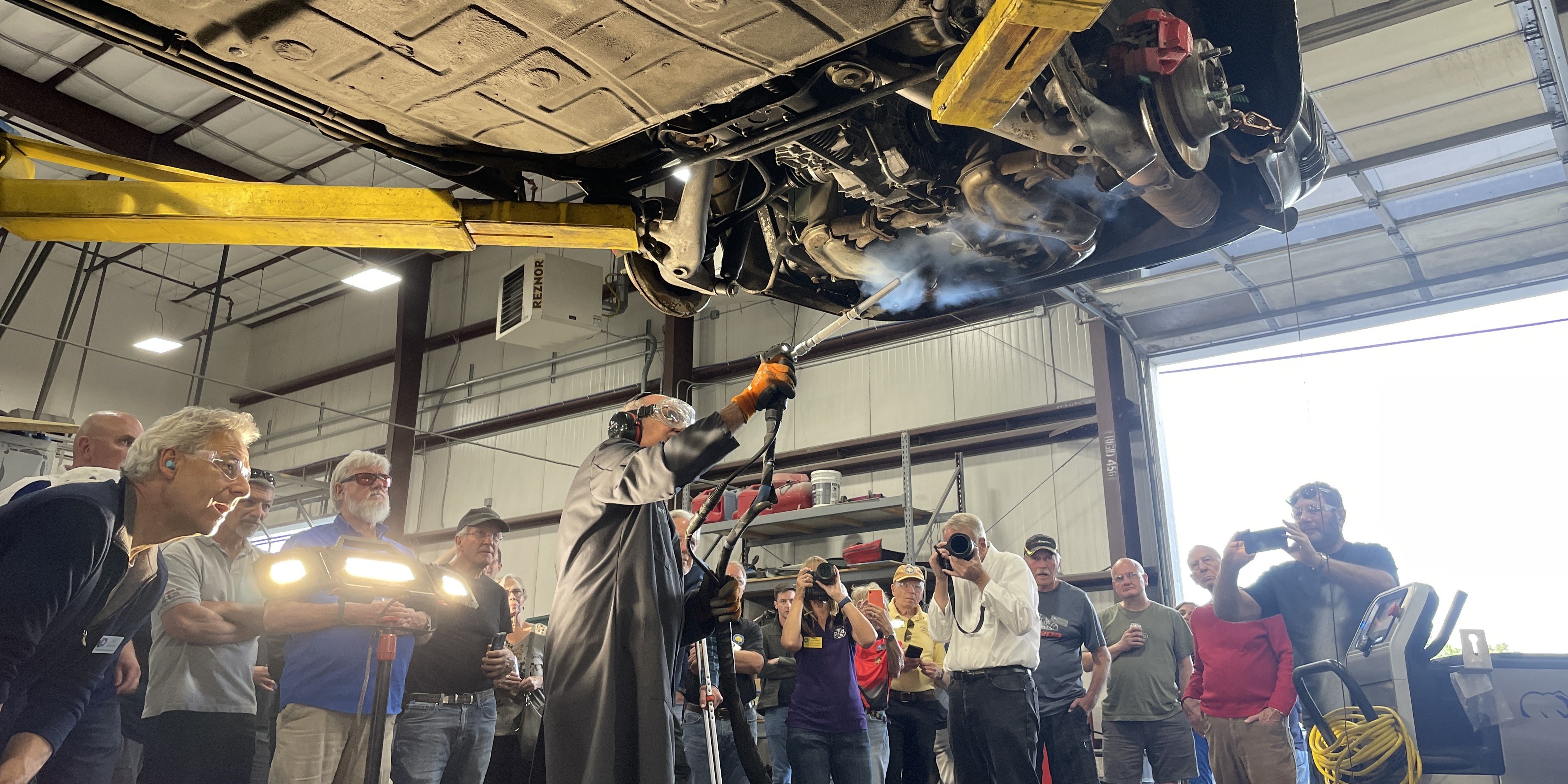 Then came the rainy weekend and the postponement of the Colorado Concours d'Elegance. Thankfully their awesome team has announced a new date; September 10th will be the event. That means there's still plenty of time to get your car in and ready for the show! If you're looking for detailing, dry ice or ceramic coating services, give our team a call while the summer detailing deal is still going on!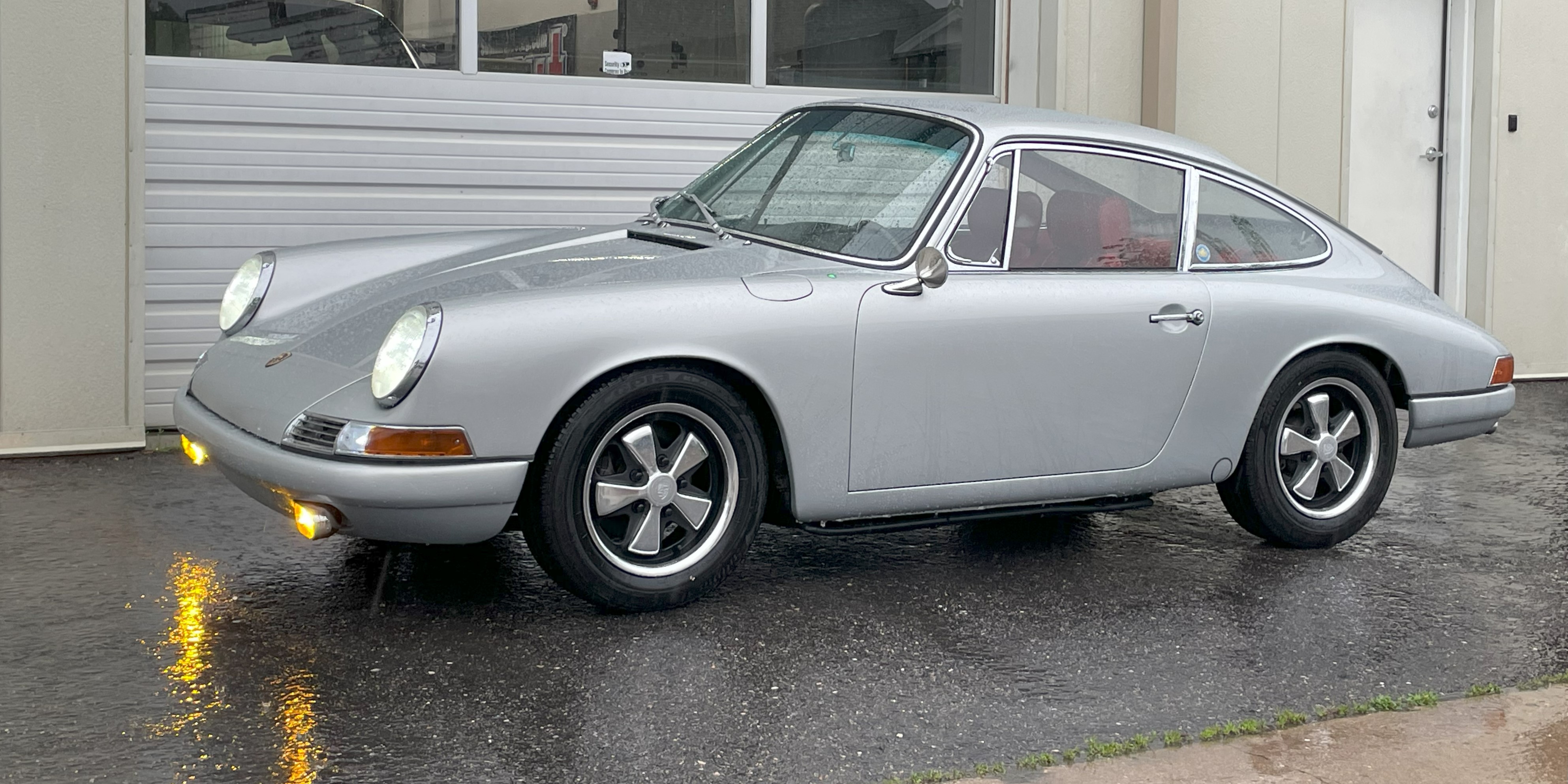 We were happy to host this small event for the Rocky Mountain PCA region, and we look forward to plenty more events here in the shop and showroom before the summer is through! Keep an eye out for a smaller open house next weekend for the launch of Shift Colorado's newest issue of their car magazine! That's June 18th! We'll look forward to seeing you.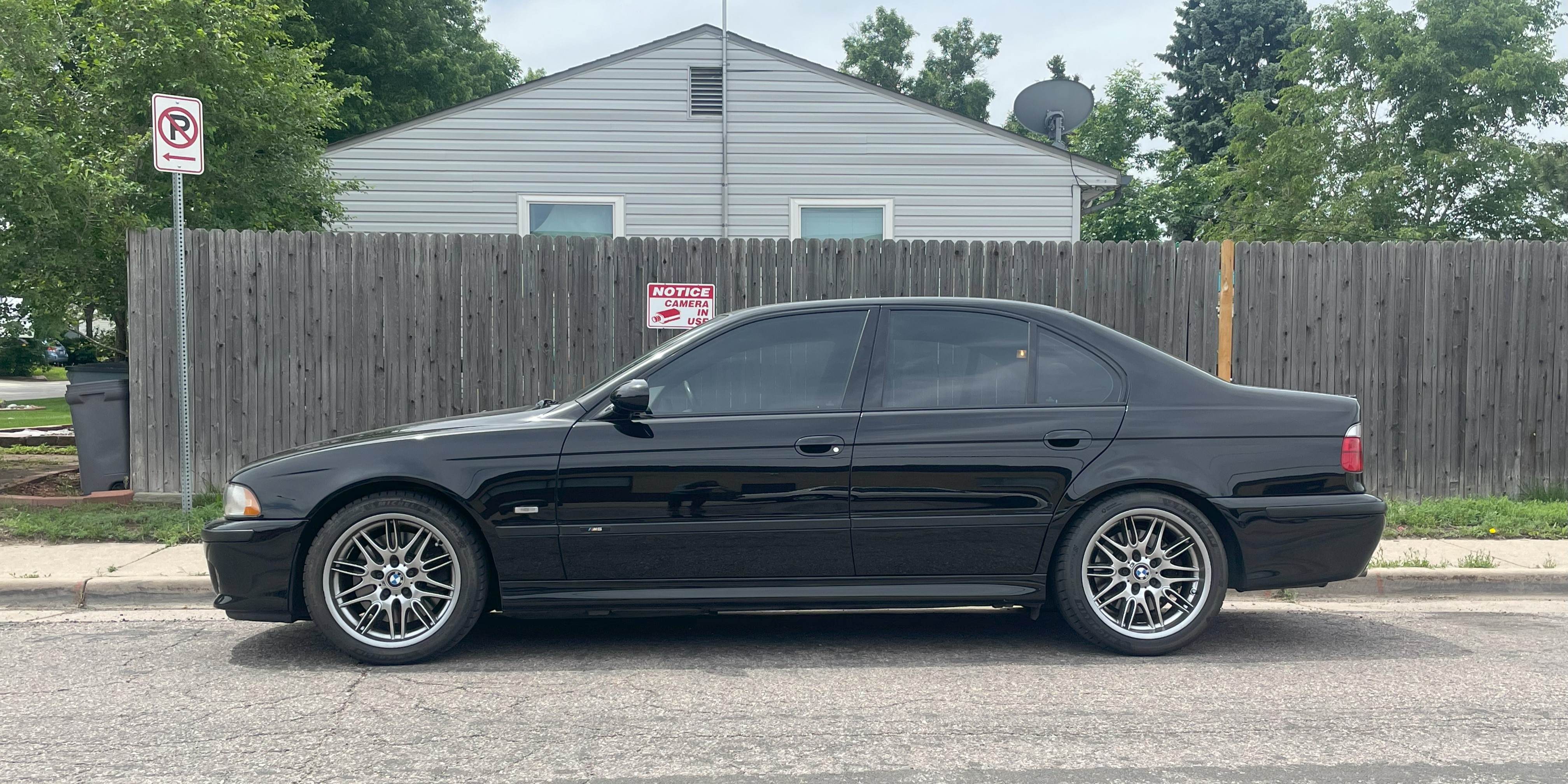 If you'd like to learn more about any of our services or thinking of selling your classic, give our team a call at 303-761-1245 or you can always reach us via email: info@farlandcars.com. Thanks for stopping by!