Concours Update - 1973 Ferrari 365 GTB/4 'Daytona'
If you've kept up with the shop over the past few months, you'll know we said goodbye to our beloved 1973 Ferrari 365 GTB/4 'Daytona' back in December. We shipped the car back to its caring owner after an extensive nut and bolt restoration. This week, we're reconnecting with this front engine V12 classic to celebrate some amazing news! Join us for the Concours Update on the 1973 Ferrari 365GTB/4 'Daytona'.
Last week we highlighted the 'Final Ten Percent'; the push to get your Concours car correct in every way and get that sought-after 100 point perfect score. In this case, we can highlight some of these unique traits with our Ferrari 365 GTB/4 'Daytona'. When the car was here in the shop, it underwent an extensive color-change restoration that required our team to completely disassemble, document, and identify every part of the vehicle. Once everything was apart, we got to see the full picture as we got the car down to bare metal. Throughout metalwork our expert body man tirelessly measured and remeasured every body line and mounting point throughout the vehicle.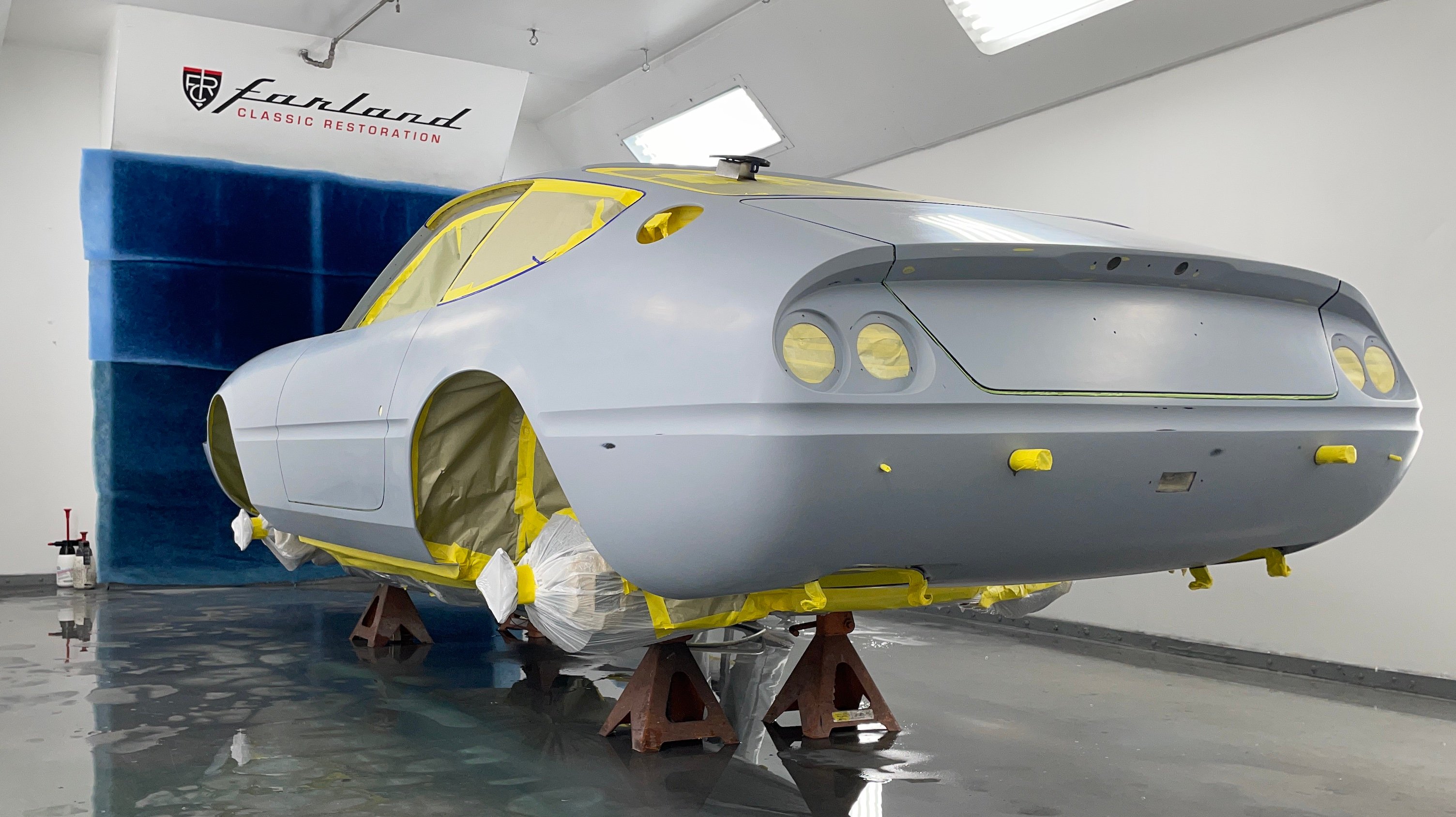 As we got more into the restoration, one of the biggest struggles with the car was the door fitment. As you'll see in the photos, the doors on the Daytona are incredibly long and have plenty of weight carrying those window mechanisms. As we began to rehang the doors, the team kept noticing a sag in the rear of the doors. After much adjustment and remeasuring, the team determined that the door hinges had worn to a point that they were allowing a minor amount of flex within the door pins, thus causing a sagging rear to the door. Our metal team carefully reconstructed and filled the hinges back to factory standard to ensure these doors hung better than when this prancing horse left the factory.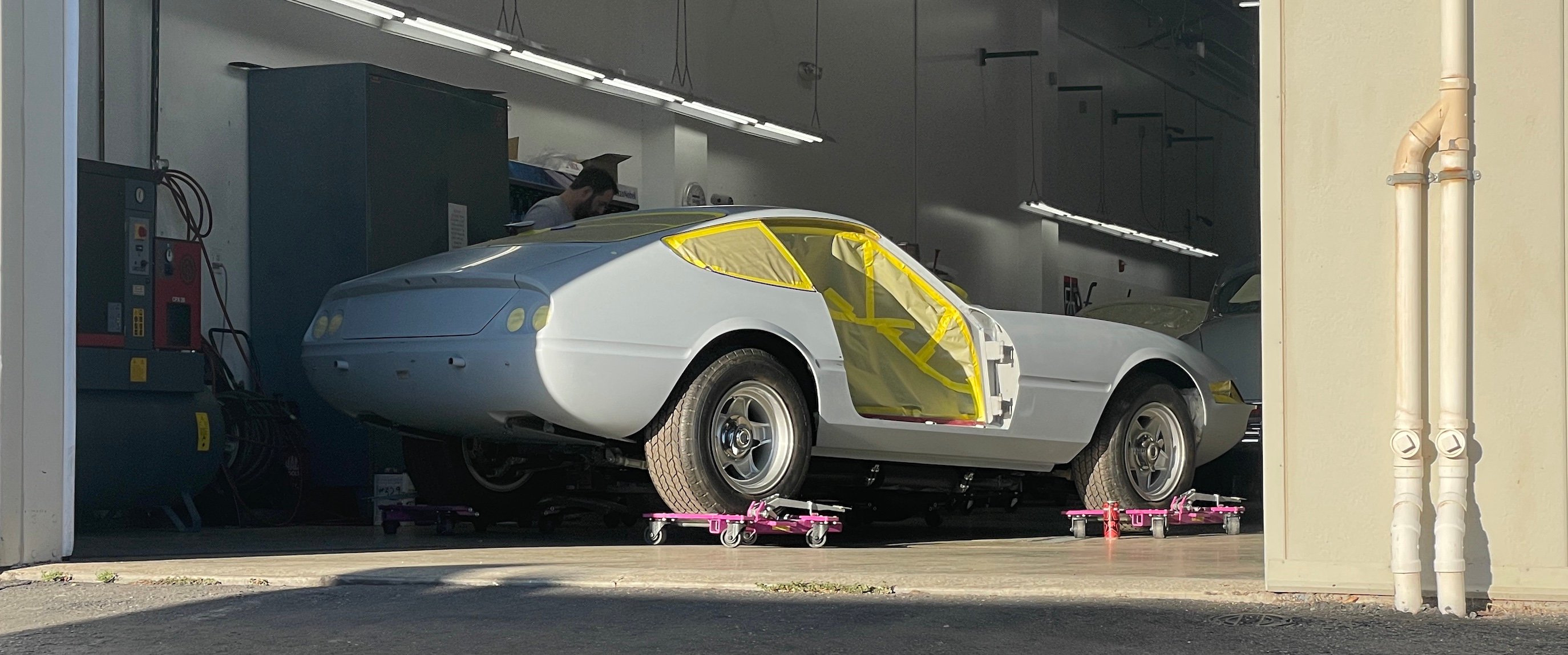 Now that all the hard work has been completed and we've had some time away from the car, we keep thinking back as it was such a great chance to show off our team's mastery of all things Ferrari. Thankfully, we have just received some outside news that helps us to certify that mastery.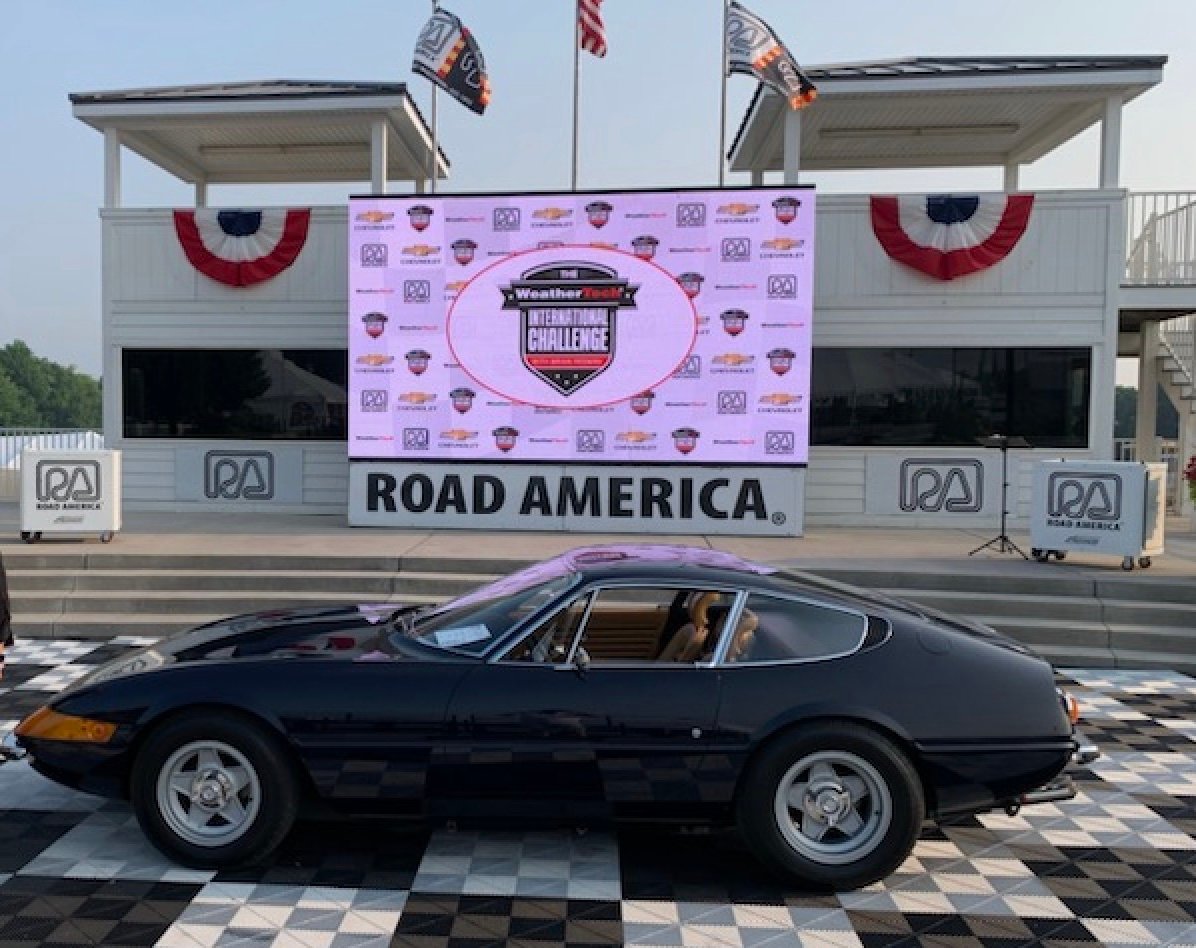 Over the weekend, our client and his collection team took the 1973 Ferrari Daytona to the prestegious Road America Concours d'Elegance in Elkhart Lake, Wisconsin. After a long weekend of judging, our Ferrari won the coveted Best of Show Award! This is a huge win for our team and just another badge in our long history of Pebble Beach and Amelia island winners, like the FIVE Ferrari 250PF Cabriolets we finished a few years back.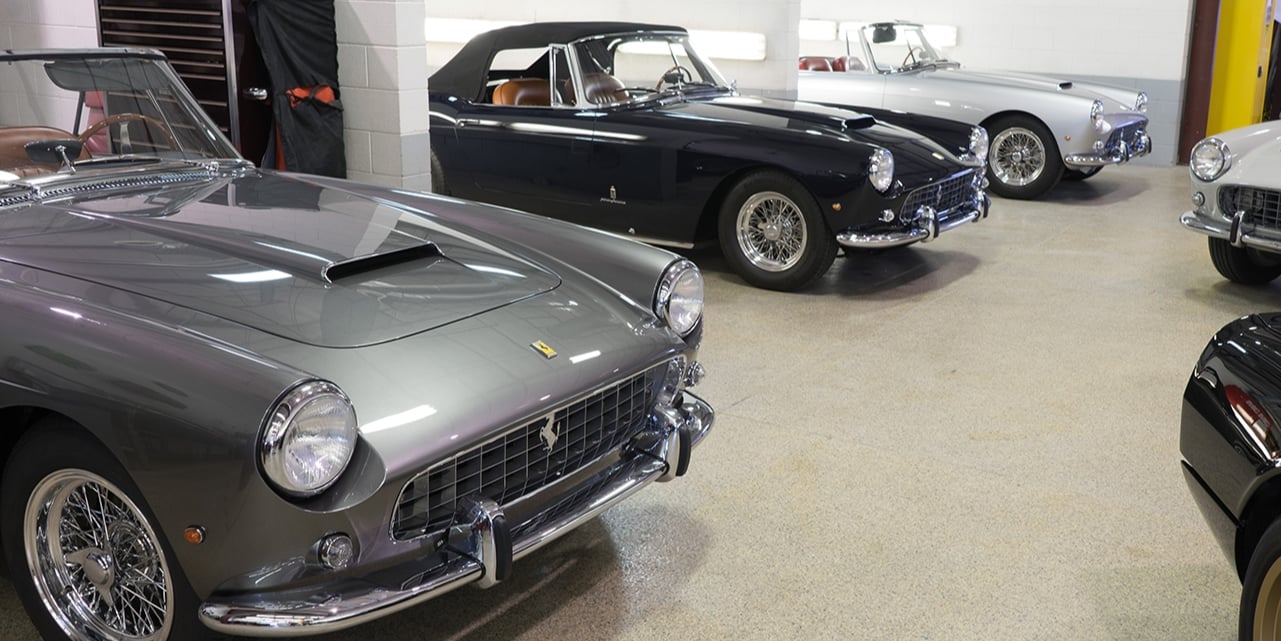 Now that the family has had some time to celebrate this prestigious award, our team can get back to the action in finishing up our one-year-only Porsche 356 Convertible D color-change restoration as we get this one back to the original Ivory over Red. Keep an eye out for more rare classics from our team as we continue to restore these rare European icons.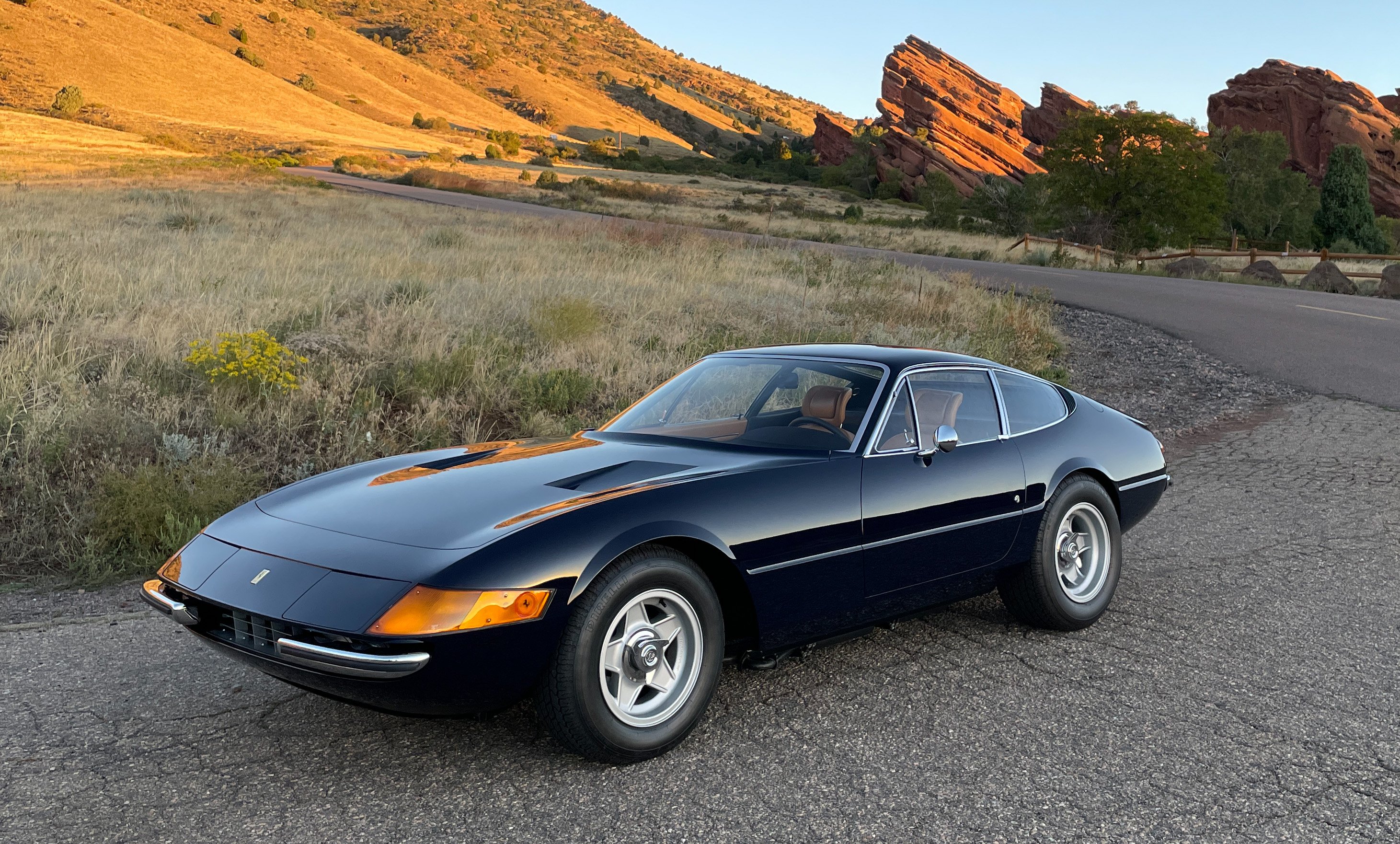 Thanks for joining us today to celebrate the win! If you'd like to learn more about our restoration or consignment services, give our shop a call at 303-761-1245, or you can always send an email to info@farlandcars.com. Thanks for stopping by and be sure to catch our shakedown video of the 1973 Ferrari 365 GTB/4 'Daytona' below!