A Few Favorite Restorations - Farland Update
With over 30 years in business, we've been lucky to work with hundreds of owners on their vehicles and developed our expertise on carbureted, hand built, and one-of-a-kind cars. Our shop may see more range in vehicular fare than your typical Porsche or Ferrari dealer (especially with the older vehicles). Still, our small facility also has limitations on what we'll bring into the building. Join us as we highlight some of our Farland Favorites and outline what makes a great Farland Restoration project.  Our head of Sales, Bill Orth is well-engrained in the world of classic Ferrari and ran the local Denver Ferrari dealership through the early 2010s. Since he took reins of the showroom, we have been proud to help local longtime Ferrari owners and collectors find their next vintage or well-worn Prancing Horse. Bill's extensive knowledge of Ferrari from the mid-1950s through his (first) retirement in 2009 makes him one of the region's most knowledgeable vintage Ferrari appraisers and valuators. Over the past 20 years, Bill has been a concours judge at numerous IAC/PFA events around North America. His specialty on the early front-engine V12 cars is often a huge help on the restoration side, like the 1973 Ferrari 365 GTB/4 Daytona color change restoration we finished last year.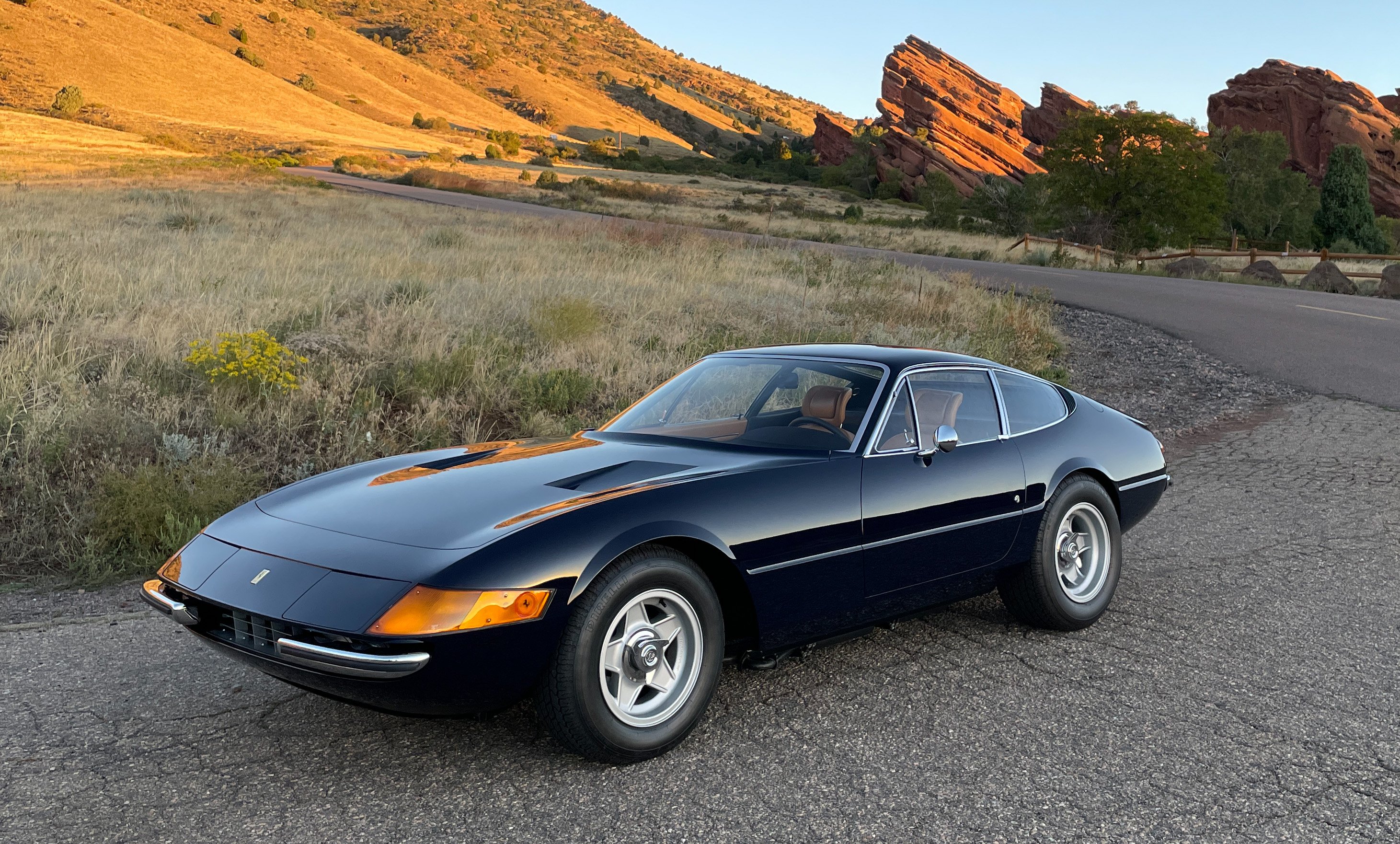 In our showroom, the team works to specialize in the rarities, exotics, and the oddities of classic collector cars; from Bill's 50+ years selling collector cars to Tom's taste for Quattro Audis and Pat's propensity for air-cooled Porsche, the guys are constantly looking to refine their knowledge with recent sales like the pair of Jaguar XKEs, the Colorado Orange BMW 2002tii, and our shop's Rivian R1T late last year.
With our showroom under Bill's watchful eye, we only bring in cars he and the sales team feel can accurately present new customers and clients. With that mindset, we'll often run into cars that aren't quite Farland favorites. If that's the case, our team is still here to help and offer suggestions. The Denver automotive community is well-connected and if a classic American rolls by the shop, we'll often send them just across the highway to Cars Remember When. They are another reputable shop with an extensive network of facilities capable of handling those classic American Muscle cars, hotrods, and modified classics.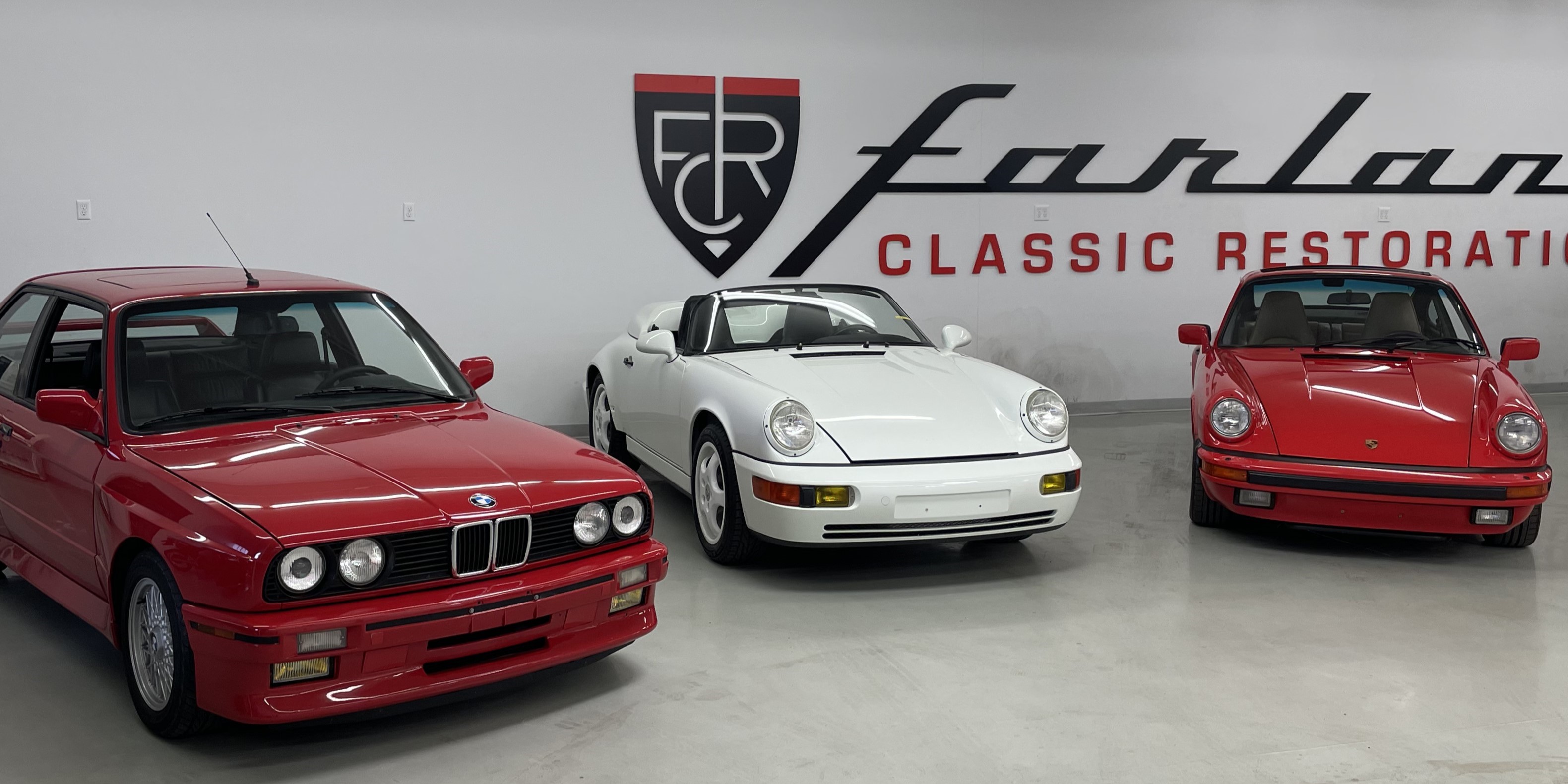 Maybe you're bringing us a 1980s Mercedes-Benz that has been well-loved by your family for many years. That's right up our alley. In most cases, our team will look the car over and give you an extensive list of things that may need to be repaired or restored. It's not uncommon for our team to have a tougher conversation, pointing owners towards selling their beloved car so we can start with a "better example." While this can be a tough conversation, we want to be honest with every person who walks through our doors.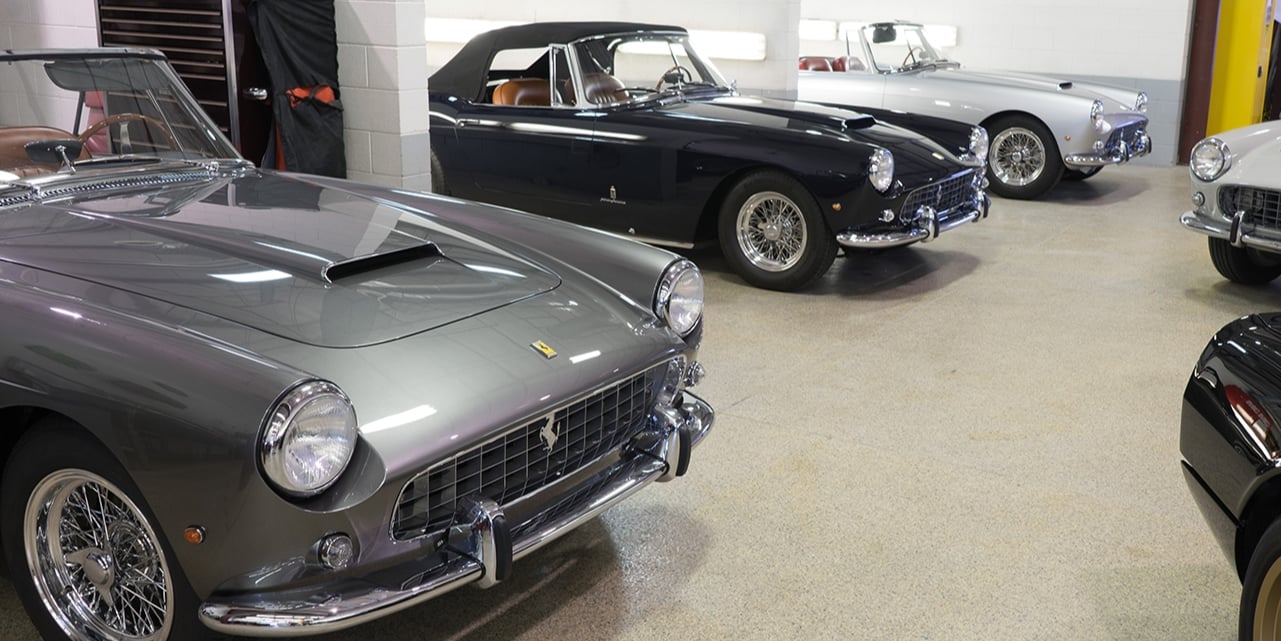 Now, picking a favorite restoration? That's tough; we've seen plenty of oddities like the Arnolt Bristol Bolide and our beloved Bocar, but customers tend to lean more towards the icons like our five(!) Ferrari 250PF Cabriolet Restorations, to the 1973 Ferrari 365 GTB/4 Daytona color change restoration, and of course, the Ferrari 308GTS in Black over Red we restored just a few years ago. With the plethora of Ferraris moving through, we've also become well-versed in air-cooled German classics. We have a pair of early long hood restorations with the 1966 Polo Red Porsche 911, the 1968 Porsche 912 Soft Window Targa, and even the one-year-only Porsche 356 Convertible D going back to the original Ivory over Red.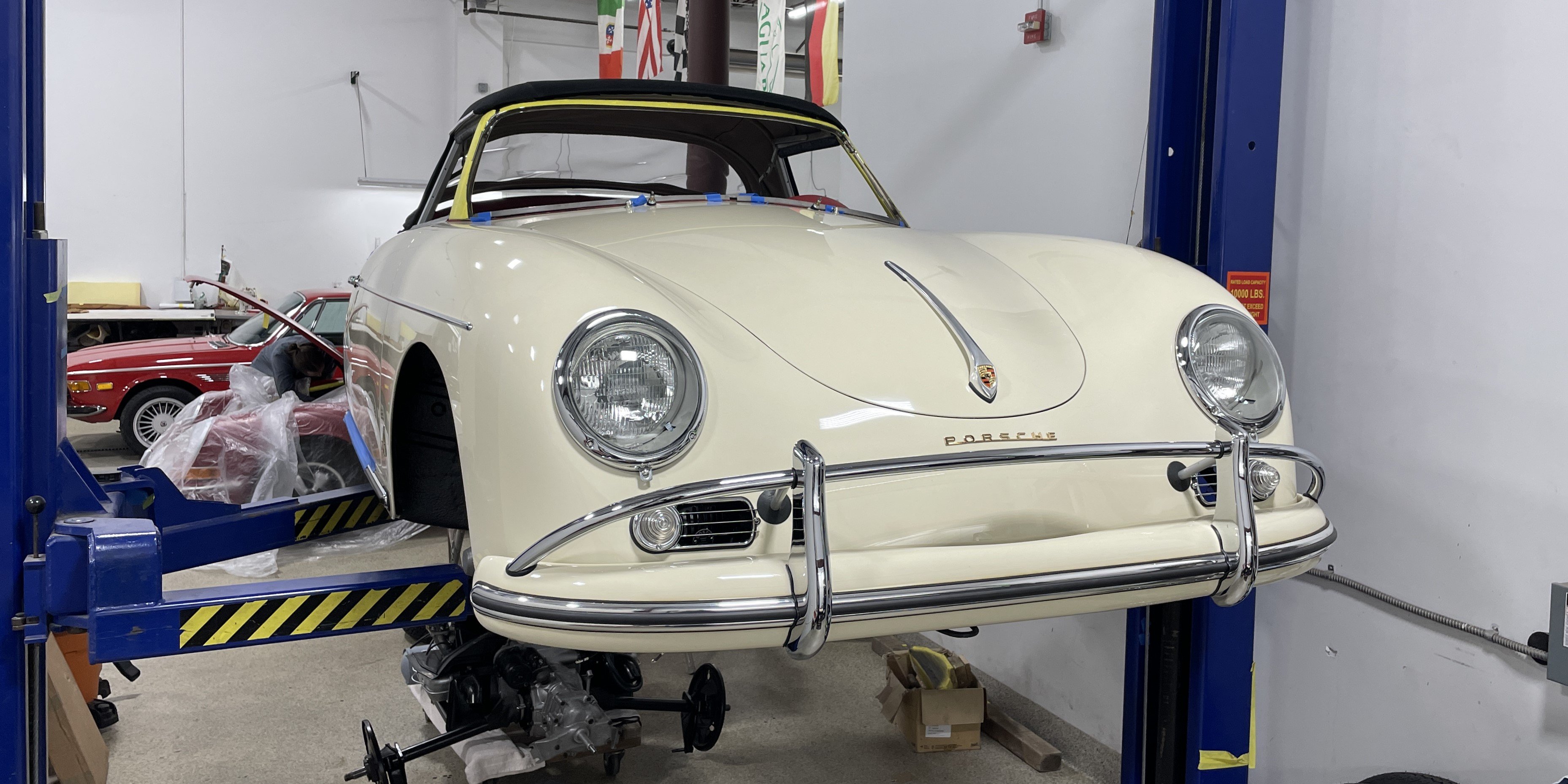 With markets constantly changing and tastes following suit, our small team works to keep up with the trends of classic car restoration using original-style parts and restoration techniques. But we're not old dogs; we also have a small collection of in-house electric conversions on the 1966 Porsche 912s and we're playing around in the local electric space. We understand that these changing markets mean different cars are constantly going in and out of style. Our team here in the shop always wants clients to come out with a financial win on their restoration project or consignment, so we'll often tell interested clients that their beloved family classic may not be worth restoring. This is usually a tough conversation, but at the end of the day, our team understands classic cars are a financial investment. Ultimately, we want to treat every client right, even if it's telling them something they may not want to hear about their beloved classic.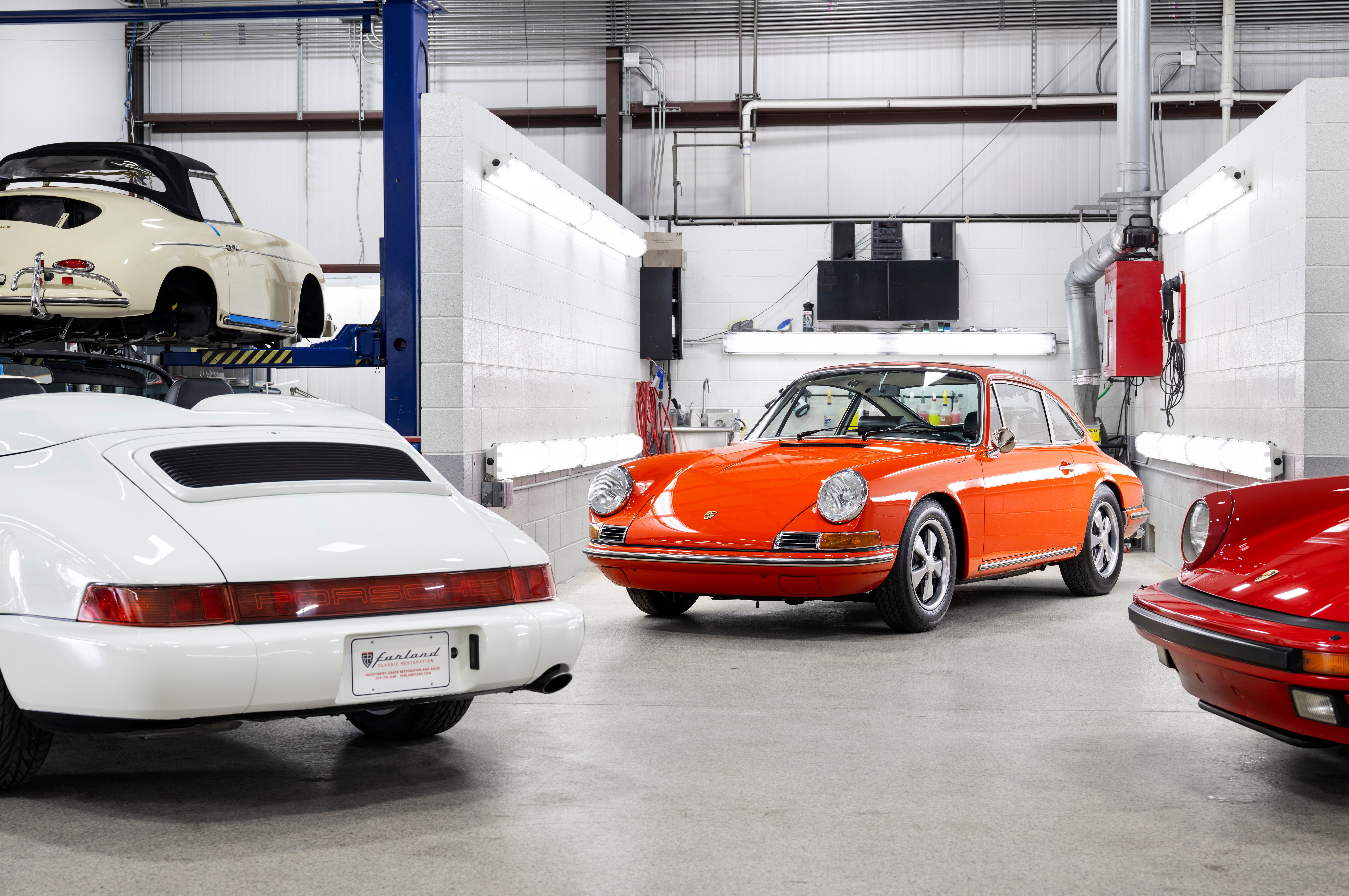 Above Photo: Nathan Leach-Proffer
Here at the shop, we have 30 years of experience in classic and collector automobiles. With that knowledge, we want to provide you and your classic European or exotic with the utmost respect and care throughout your restoration or consignment. If you'd like to learn more, give us a call at 303-761-1245, or we're always reachable via email, info@farlandcars.com.