Air Cooled & Dry Iced - Porsche 964s
With warm spring weather just around the corner, our team is ramping up for all the Colorado Classic Car events and getting a few restorations ready for their big reveal. A few technicians have been neck-deep in reassembly work, but our shop owner Jack has been refining his Dry-Ice Blasting techniques. Most recently, he's been blasting quite the rare pair of Porsche 964 generation 911. Read on as we'll cover some air-cooled fun and highlight some of our Conours level restoration and preservation techniques.
We're best known for our extensive Ferrari and one-off restorations like the Bocars and Arnolt Bristols. Over the past few years, air-cooled Porsche models have also joined the lineup as some of our favorite restoration projects. The constantly rising values of classic Porsche means we've seen considerable growth with the rarest from the brand, the 964 models.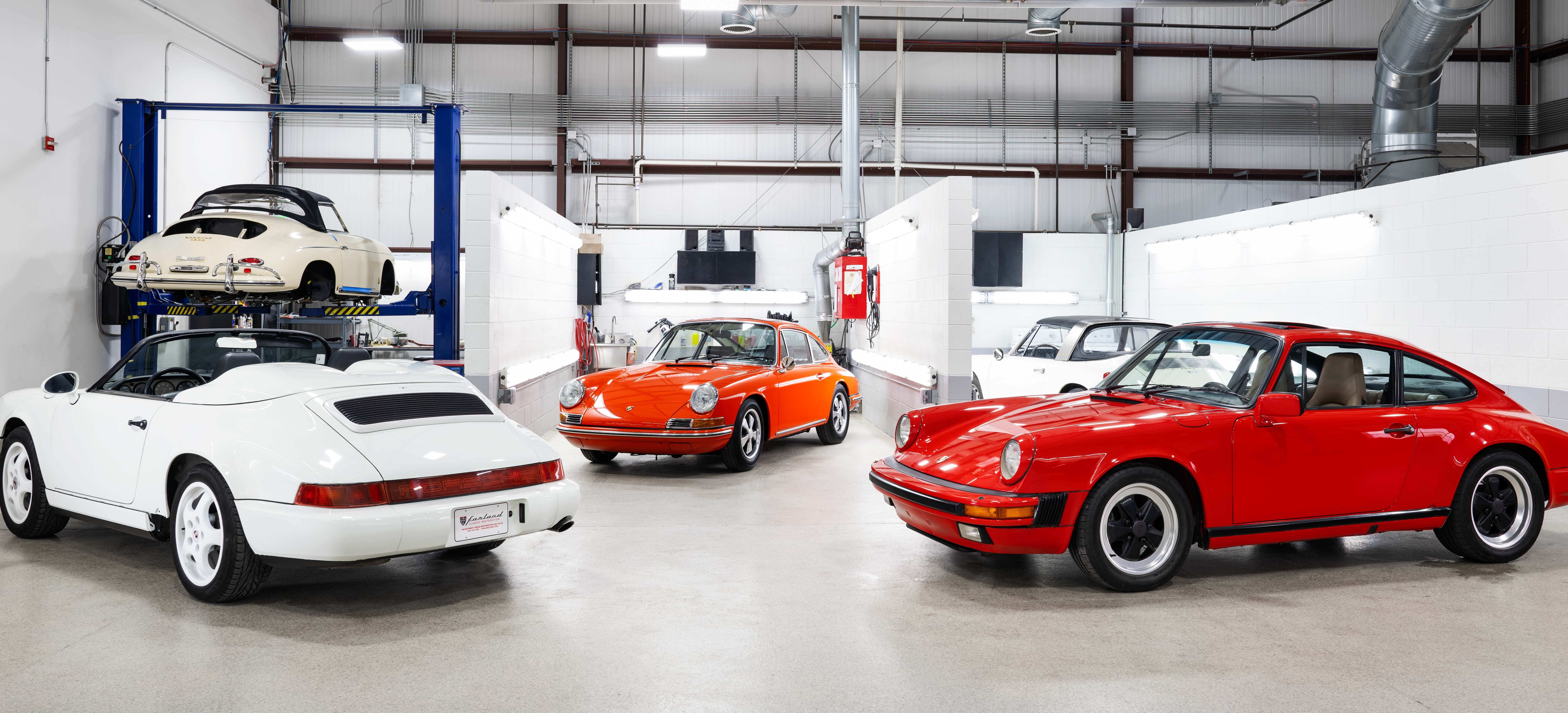 The 964 generation came about when Porsche was struggling as a company, and production numbers on 911s were very low. The 964 was introduced in late 1989, and by 1994 production was wrapping up. In total, just over 60,000 examples of 964 generation of 911 left the factory. Today, these are considered some of the most sought-after modern Porsches for their balance of modern comfort and useability, coupled with the beginning of the end for the air-cooled engine designs (the follow-up 993 models would also be air-cooled, but were the last 911s with that engine design). Now, we see many of the 964s becoming quite collectible hardware, and owners are always looking at how to maintain and preserve the lower-production models. That's where our detailing and dry ice blasting step in.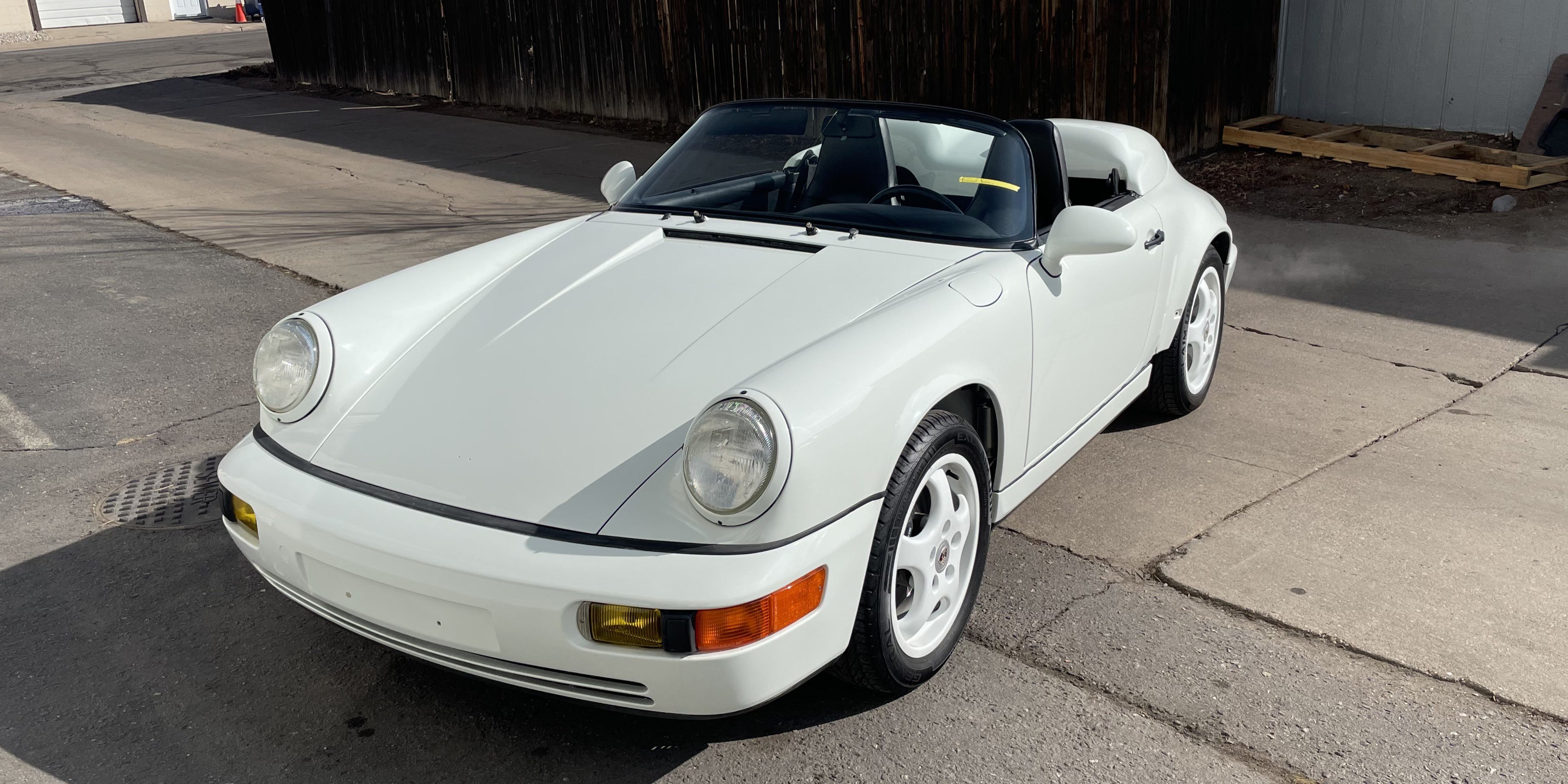 First up on the lift was a 964 Speedster, one of the rarest of this era. Regarding the 964 model lineup, the only cars RARER than this 1994 964 Speedster are highly sought-after Carrera RS Clubsport and Touring models. This Carrera 2 Speedster is one of just over 1,300 examples produced during the short two-year production run on the tail end of 964 production.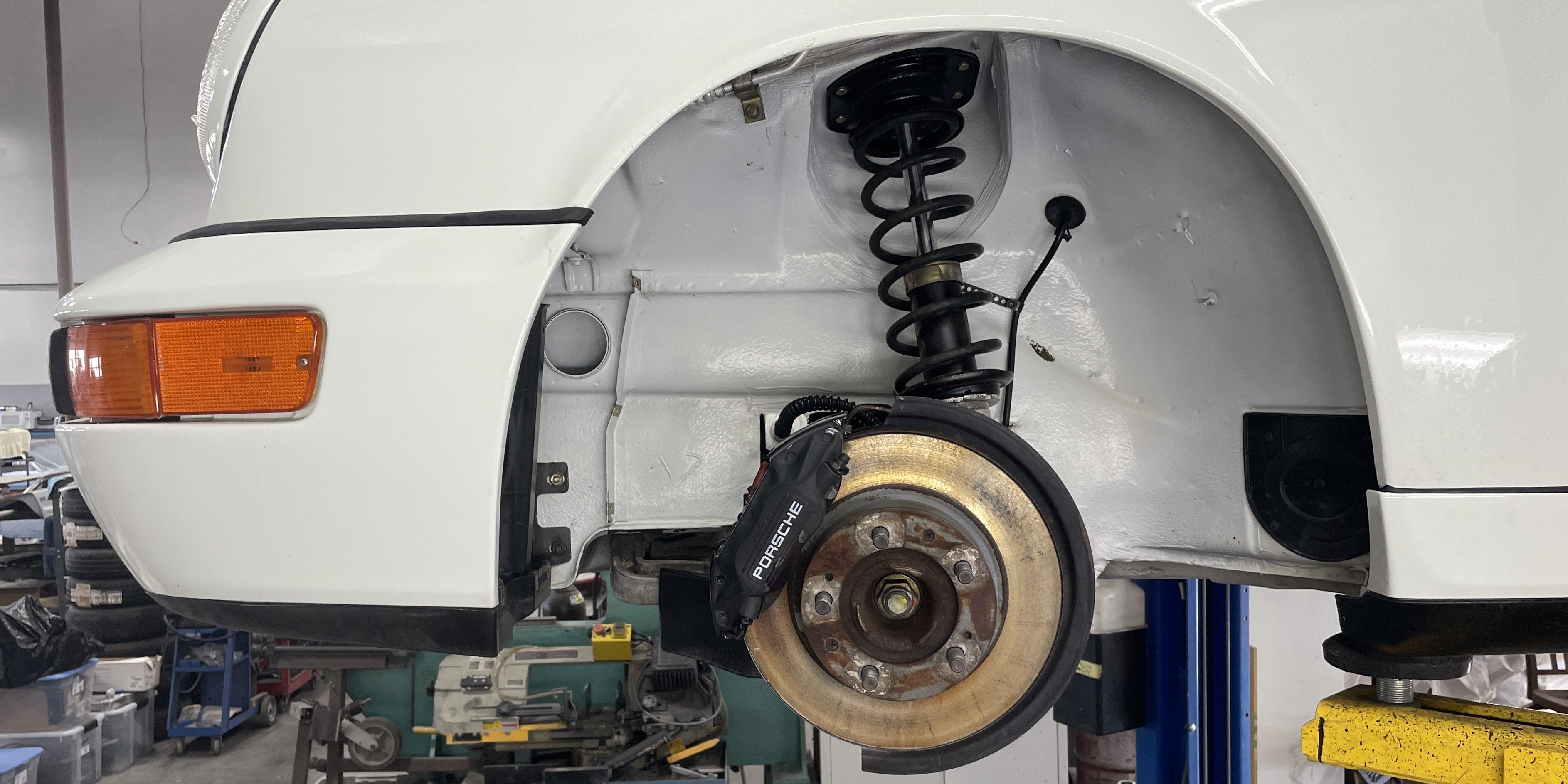 This example is undergoing extensive restoration by the second owner, who is well-versed in his Porsche lore. He's heard about our dry icing and felt it could complement his restoration work. We got the car late one Friday afternoon, and as the techs took off, shop owner Jack set to work. Jack typically does our dry ice detailing as it's one of his favorite processes and is often messy. We leave him alone in the shop, shut everything down, and set him to work. He quickly got through this 3.6L flat-six, and by Monday morning, this classic had those color-matched 'L908 - Grand Prix White' wheels reinstalled and ready to roll!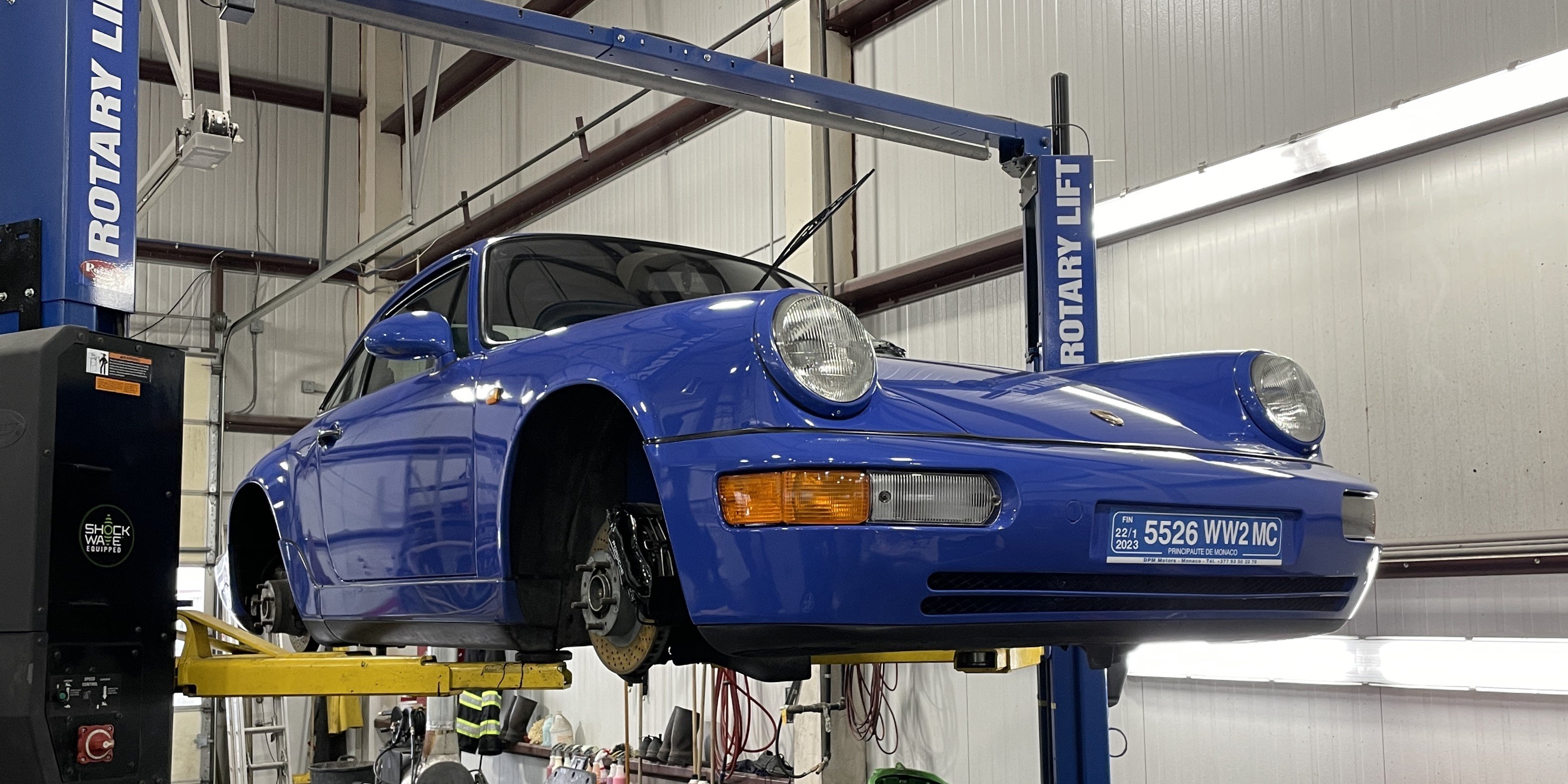 Just as the Speedster was headed home for some interior and side skirt reinstall, a real oddball, the 'L38B - Maritime Blue' Carrera RS, rolled in. This example represents the upper echelon of Naturally aspirated Porsche 964 power for the time. This 964 is another low-production rarity stopping by for detailing and dry icing. As you can see from the photos, this is quite an oddball here in Denver, considering the principality of Monaco plates and the original Italian Spec option codes. While we have plenty more to say on this Porsche rarity, the Before and After video on this dry ice blasting speaks for itself. You can check that out below.
If you'd like to learn more about our dry ice blasting services or our restoration facilities and capabilities, call us at 303-761-1245, or if you're looking to consign your classic and save the headaches of selling a collector vehicle, give our showroom a call at 720-588-8427. You can also always reach us via email at info@farlandcars.com.
Thanks for stopping by!