New Service - Dry Ice Blasting
We're always looking for new skills to be learned here at Farland Classic Restoration. Many of these classic cars have been around for decades but we continually see developments in restoring these icons. Today we'll be covering a new service we're offering here in the shop and having plenty of fun with, Dry Ice Blasting.
One overlooked aspect of the Concours level restorations is the cleanliness of a vehicle's underside. Many brands have different expectations at a Concours event when it comes to judging, but generally, the expectation is no road grime or dirt underneath the vehicle. This concept isn't new to the world of Concours judging and restorations, but with this new process, we've been able to save immense time and hours under these cars. Below, you can see one of our awesome technicians working with our old method on the underside of this recently sold 20,000 mile Acura NSX.
When cars show such low mileage you can expect much less road grime. This cleaning still took one technician multiple hours as he methodically used the Scotch-Brite pads to ensure the metal on this JDM monster was looking its best. Now that we have this new blasting process, we can save our technicians hours of pawing around with these pads. The new blasting service involves multiple pounds of dry ice be maintained and kept here in the shop. We use a compressor to blow small granules of dry ice along the underside of the vehicle.
Through pressure and force, dry ice tears through years-old grime and dust. While the grains of dry ice do a great job of cleaning the car, the ice quickly sublimates, going from solid to gas without leaving any indication that we've been under the car. Above you can see Jack blasting the engine bay of the 1966 Porsche 911 up for consignment.
This process leaves the engine bay clean and as if it just left the factory. For our shop, it means we have a bit of sweeping to do. This new process is a huge timesaver for our team and offers results that meet our Concours level, Farland Standard for Restorations.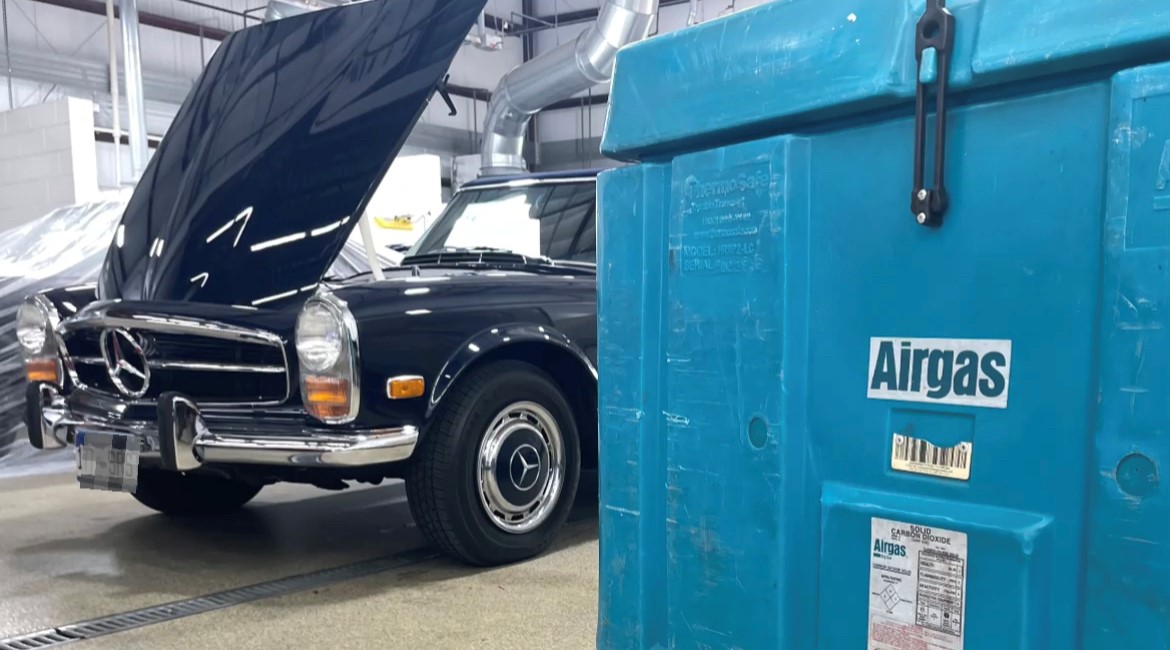 As we continue to develop the dry ice blasting, we will document and share the results with you to see some satisfying cleanups! Down below we'll give you a quick look into the Leaf Green German we'll be chatting about next week.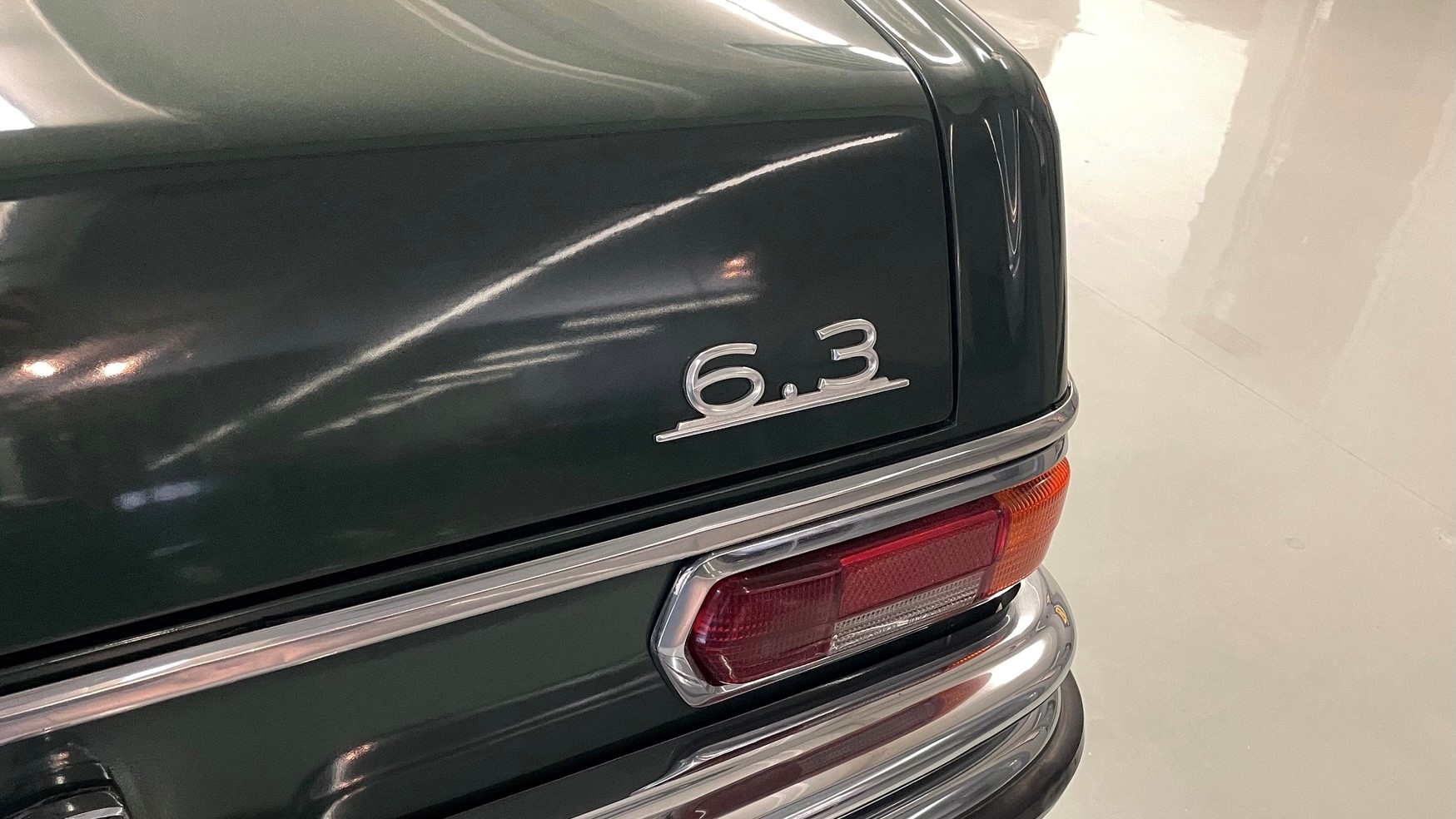 If you're interested in having your classic given the dry ice treatment, mechanicals, body, paint, or whatever else, please give our shop a call at 303-761-1245. You can also always send an email to info@farlandcars.com.
Thanks for stopping by! For now, we've got a bit of dusting to do.