Repairing Restorations
Restorations are always a tricky business. A car may look great from ten or five feet but if your focus is historical accuracy, the devil is in the details. You're hoping your restoration shop knows what was "factory correct" decades ago.
With 30 years in business, we've seen just about every way you can restore a car. We wanted to point out a few examples of work that would not be considered up to "Farland Standard". These examples show a few different levels of our work, as always these levels are developed around what the customer is looking for from their restoration. Join us as we highlight the issues and our fixes on these varying levels of restoration.
At the highest level, the Concours cars, it's no surprise this is where we find the most faults. The need for absolute accuracy is an expectation to be an award-winner.
Turning our focus to the Porsche 356 Convertible D, this one-year-only car certainly carries a nameplate that would draw eyes at a Concours show. Back in the 1980s, a previous owner was involved in a front-end accident. Back then, the car wasn't as valued as it is today. The Porsche was then taken to a shop that filled in the front end with Bondo to smooth things out.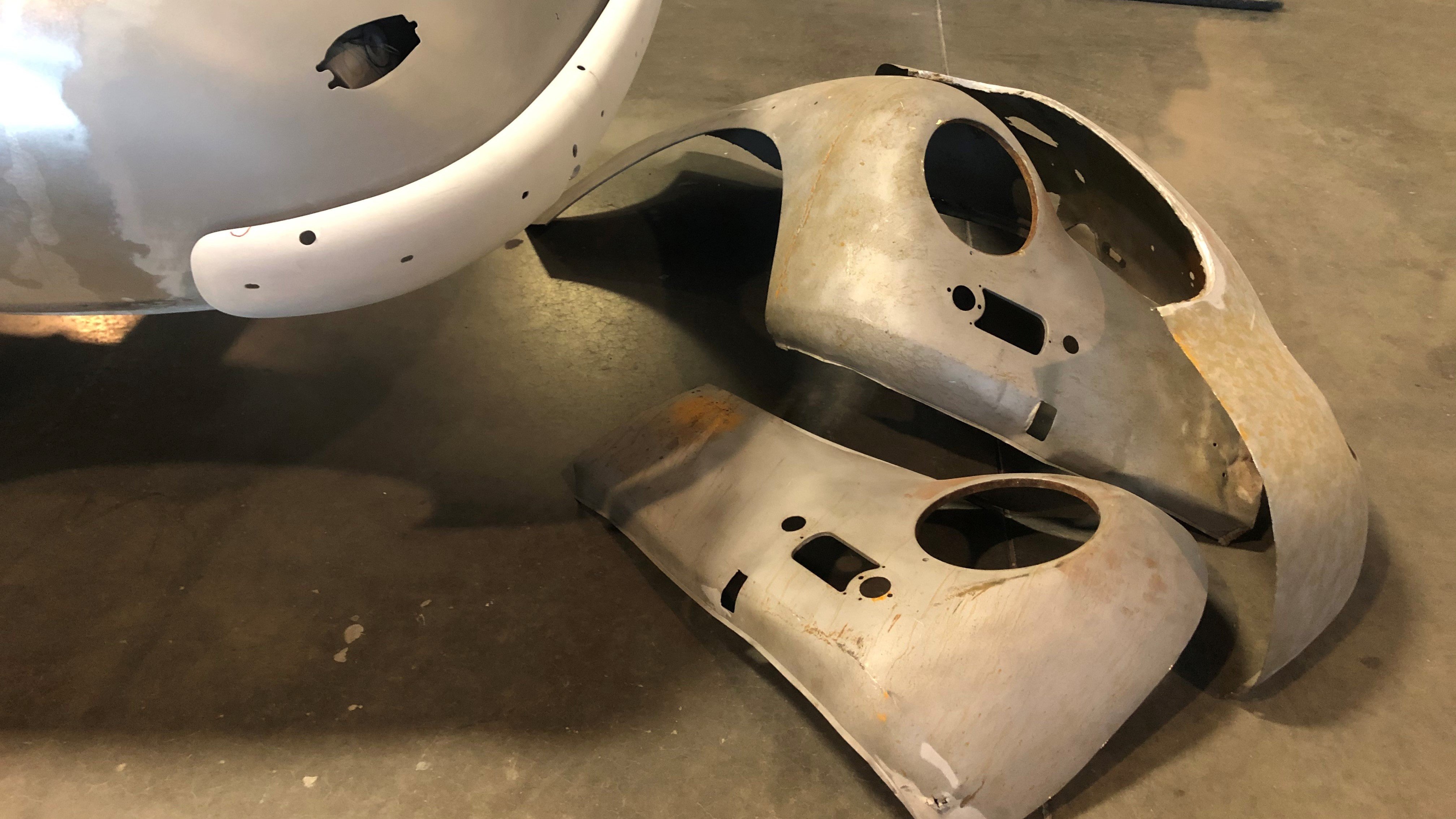 This saved time on metalwork, but is an incorrect repair. We found replacement panels and worked the leading process to get the metalwork properly aligned and repaired. This one is still here in the shop, check it out here.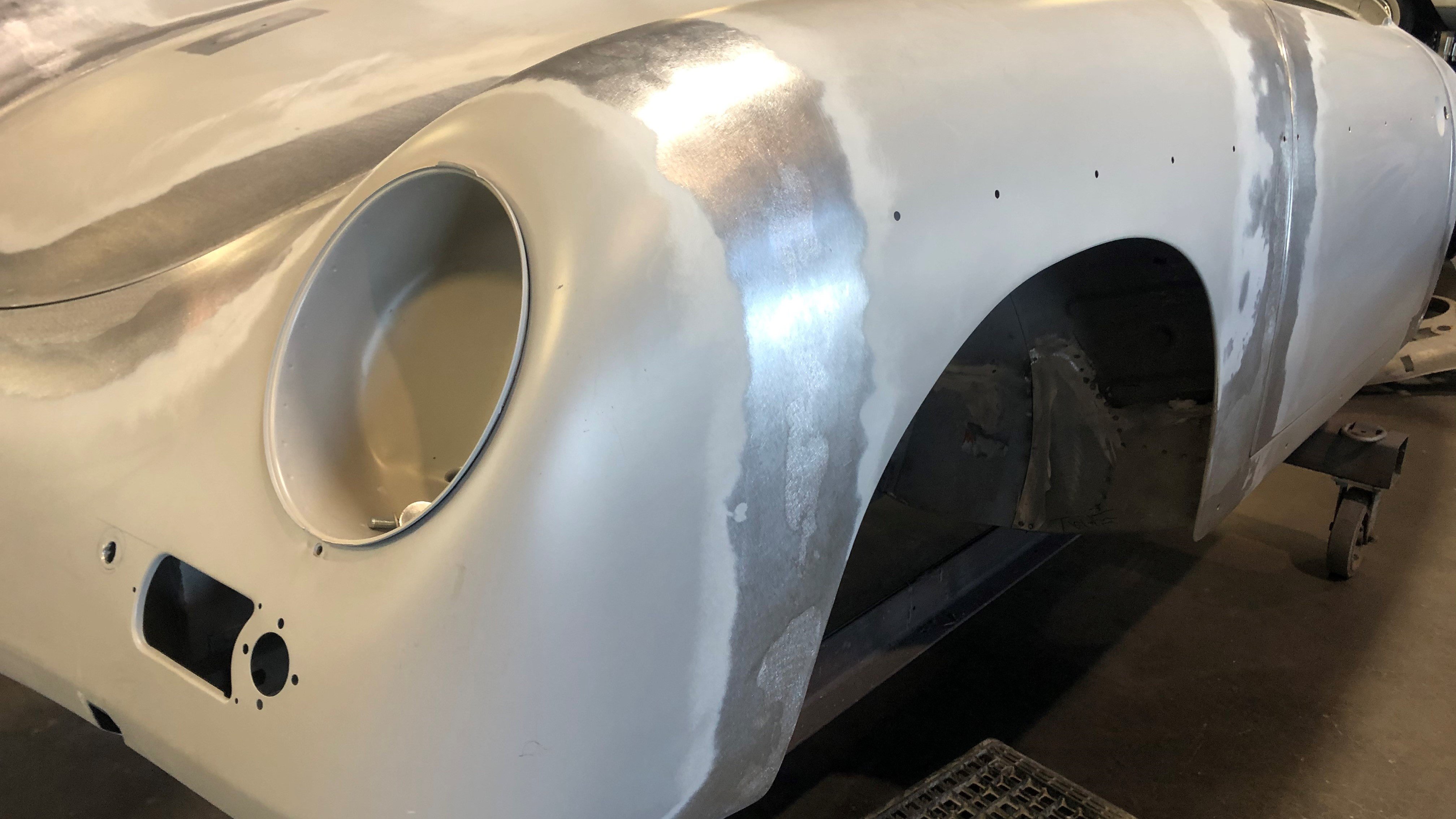 A step back from the full Concours is what we've taken to calling the 'Cars and Coffee' restoration. These cars draw eyes at a local car show and are largely factory accurate but may not go down to bare metal and see countless hours of bodywork that a Concours car would. A great example is this Mercedes-Benz 190SL we had come from Mexico. This car came with an incredibly original interior but had been involved in a front-end accident previously.
The new bodywork didn't have the 190 half-moon cut-out these cars came with to allow removal of the front subframe.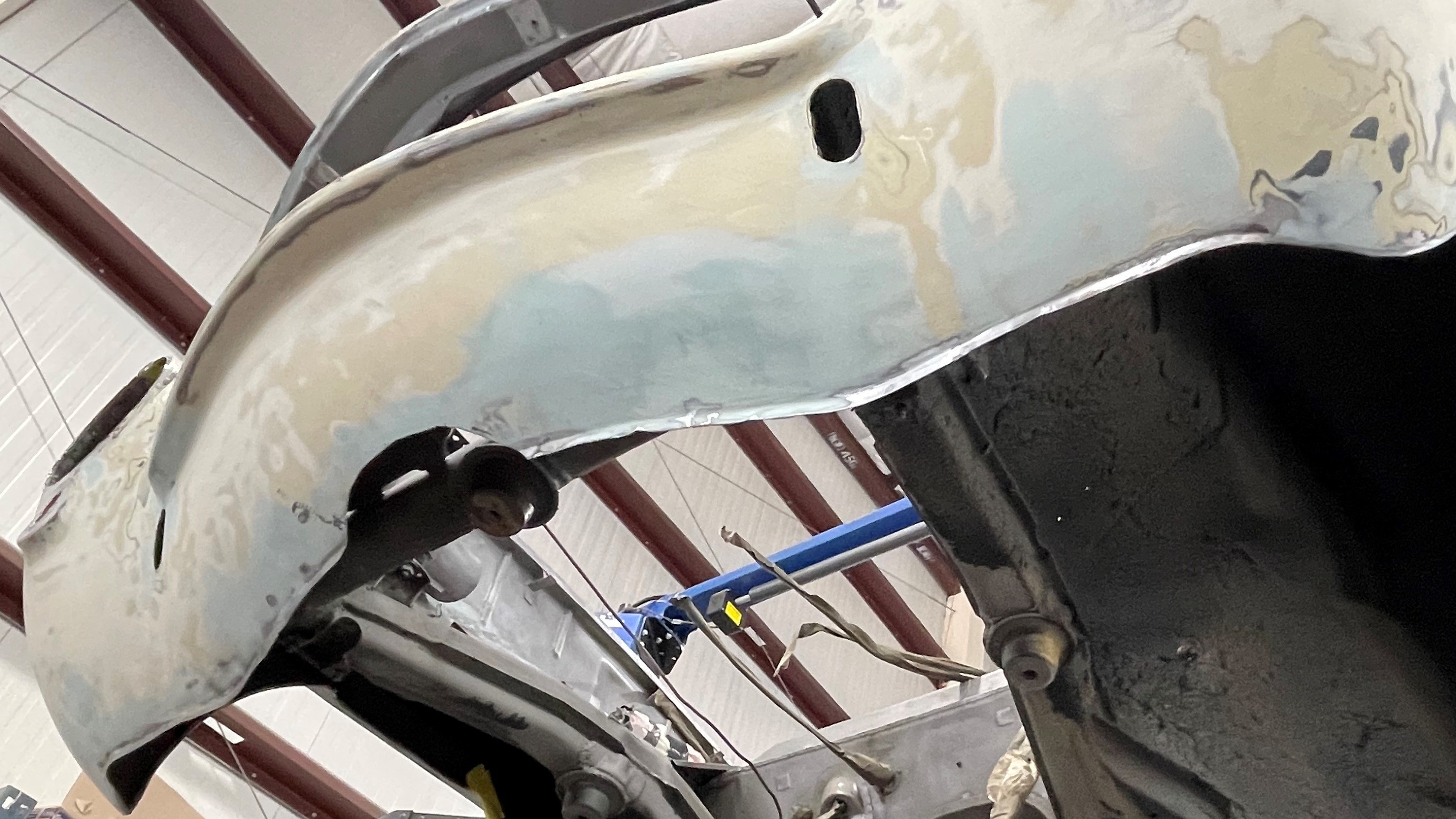 Our technician Mario built this half-moon lip to match the factory design and to allow proper service on the front subframe and suspension componentry.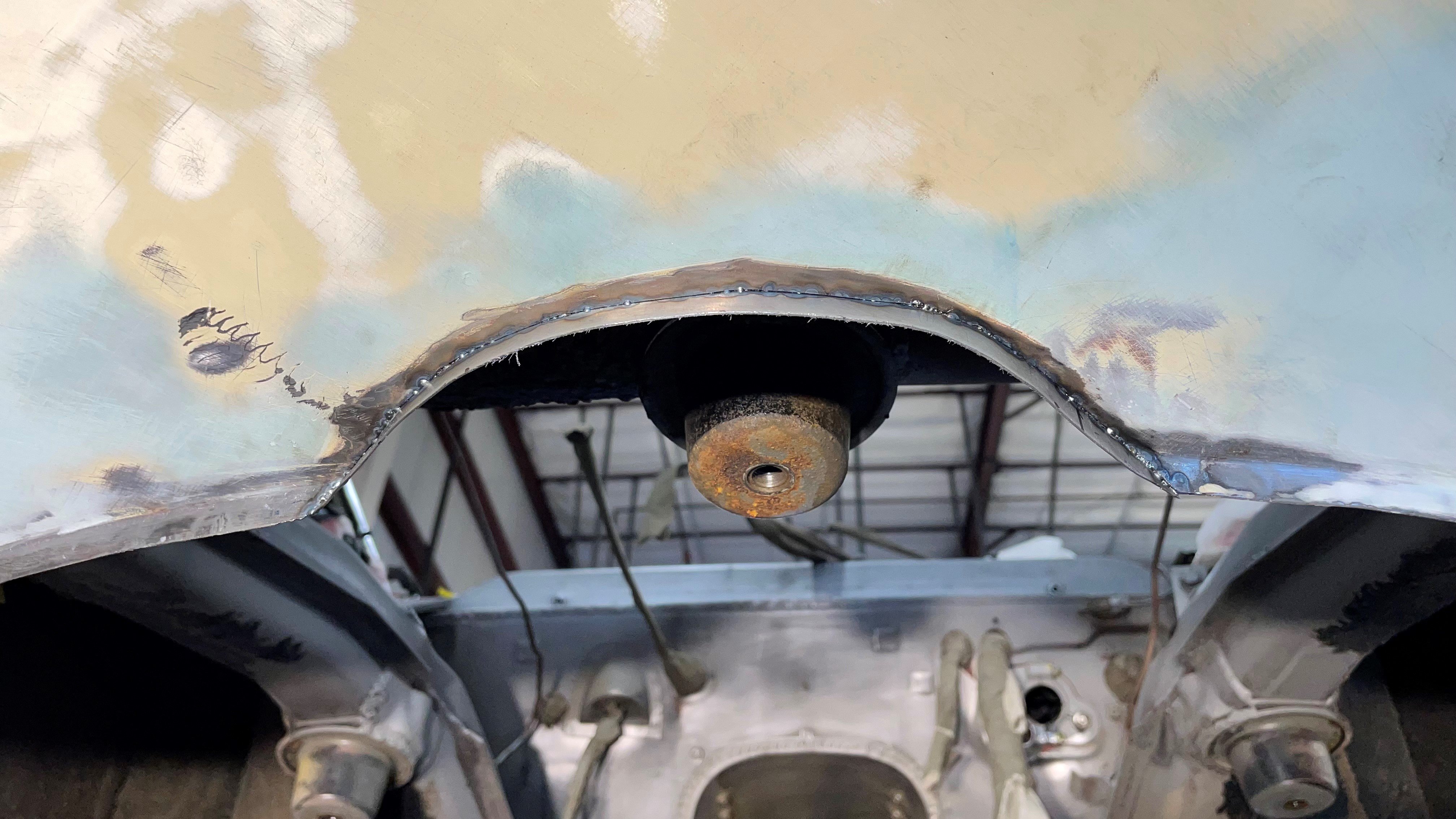 Another level to restorations is the electrics. Of course, there's not a "Concours standard" for an electric-swapped car. Yet, even in these situations, we find ourselves doing work on past repairs.
Lastly, let's check out the Porsche 912 electric swap! As we developed the battery placement, we found placing batteries in the rear and front trunk of the vehicle will help us to keep weight distribution correct. Unfortunately, during the mock-up process, we found that a previous repair decades ago, meant an incorrect front trunk pan. For the previous owner, this was never an issue. For us, it stopped the batteries from fitting. This was an unexpected issue in developing this car, but now we're working on buttoning this one back together.

With all the varying levels of restoration and different needs from owners, we're happy to chat about making your Farland Classic Restoration up to standard. After all, that's what we're here for.
If you have a stalled project, forgotten relic, or a modern masterpiece, give us a call at 303-761-1245. Maybe you've had your fun with your classic and it's time to find the next caretaker, give our showroom a call at 720-588-8427. Any questions, send those to info@farlandcars.com
Thanks for stopping by!