For 2022, we've been getting colorful. From the various colors, brands, styles, and makes here in the showroom, there are no two matching colors or cars. Join us for the Skittles Showroom update!
We're no strangers to color here in the showroom. From the Porsche Paint to Sample to BMW's Individual colors, and even the custom colors we provide in-house, we're well versed in our colors. These more recent developments in car personalization allow for countless configurations to make your car a true one-of-a-kind. With that being said, sometimes the classic colors can have just as much personality. This time around we're taking a step back to appreciate all the hues currently here in the showroom.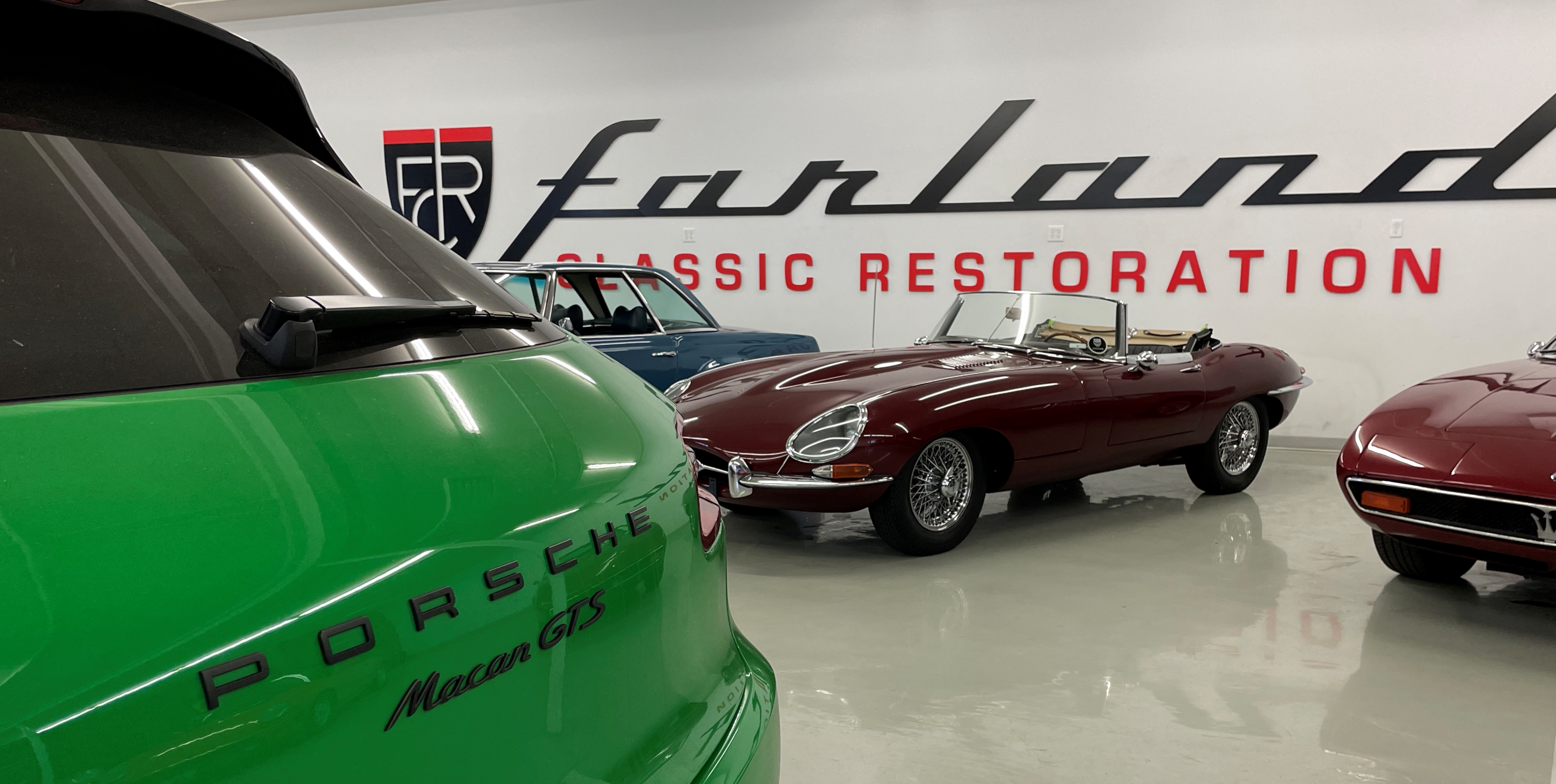 We have some of the standard fare like the "ruby red repaints" of the 1980s on the Maserati Ghibli and the recently sold Ferrari 365 GT 2+2. We covered these Italian classics over on this blog. On the other side of the picture, we have some colorful original paint like the 'Guards Red' 911 Cabriolet and Alfa Romeo's Montreal, given the properly posh color known as 'Orange'.
We love seeing all these vibrant colors in the showroom and like many dealers around the country, we are looking to help cars find their next home. While we've got quite the range of color you'll see that we are a bit short on consignment cars. If your classic is ready for its next adventure shoot us an email at info@farlandcars.com or give us a call at 303-761-1245. Maybe you have another color to add to the mix, we'd love to hear about that too, we think a RUF Yellowbird could really tie the full-color spectrum together.
The bright Oranges and Reds have been drawing all the eyes but we also have a few unique greens, from the Moss Green Mercedes Benz 300SEL to the vibrant Viper Green on the Porsche Macan GTS.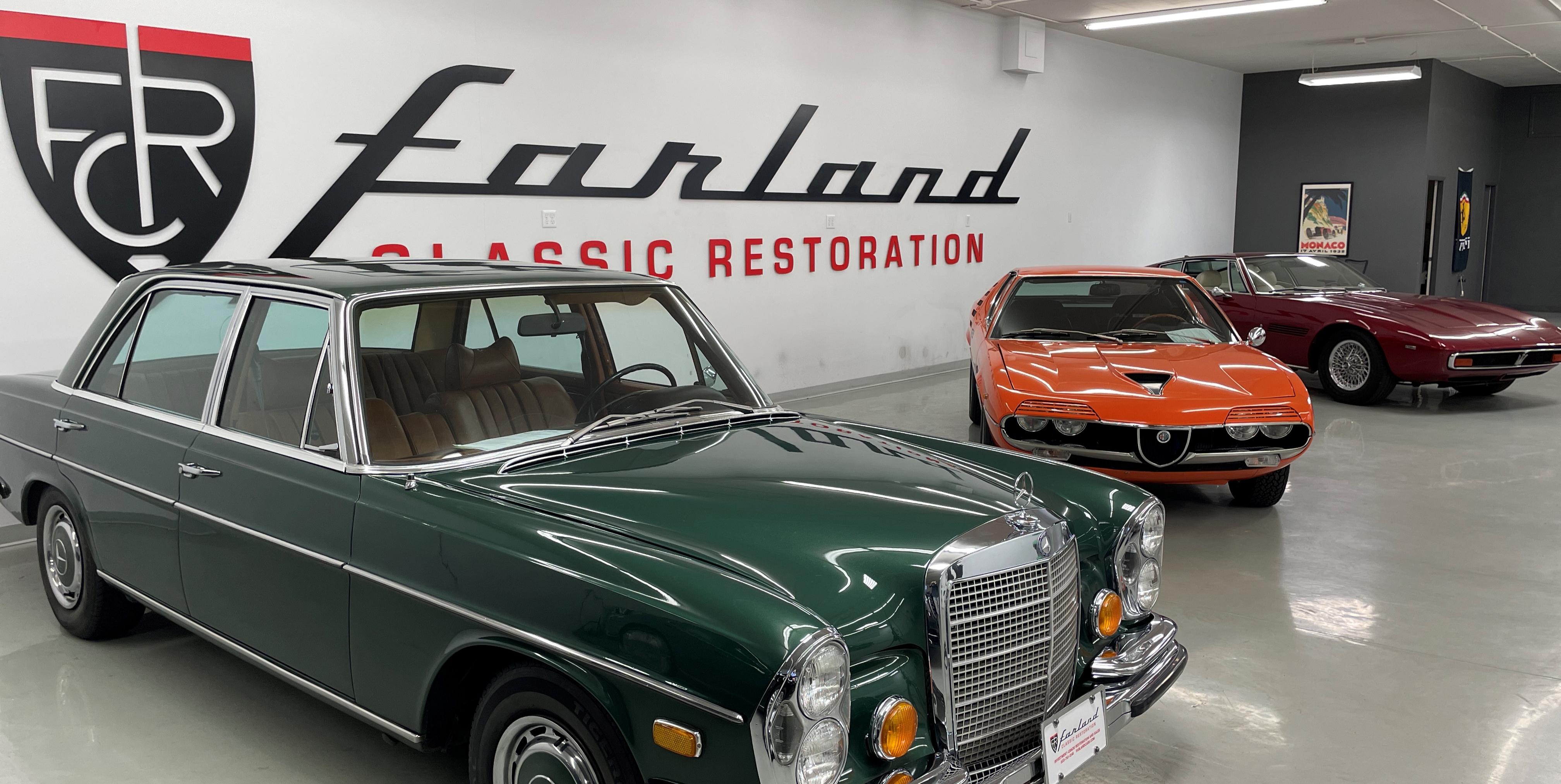 There are plenty of hues in the showroom, but that's not all the color here in the shop. We also are lucky to have quite a few of the Mercedes-Benz W113 in the shop from Orient Red to Tobacco Brown! Last week we dug into the levels of restoration on two of these classic W113s. You can learn a bit more about those ones here.
That's about all the color we can manage today, from Viper Green to Alfa Orange and every hue in-between. We'll look forward to catching you next week, we'll be catching up with a far-traveled Ferrari our sales team helped a client acquire late last year. That V12 powerhouse has finally made its way ashore, on the other side of the planet.
If you haven't had your fill of the Skittles Showroom, go check out our recent Farland Friday livestream where we highlighted all the colorful metal.
Orange you glad you stopped by?