The Ruby Reds
We always joke about the pairs of classic cars that come through the shop and showroom. Today we've got two 'Rosso Rubino' runners of their day, the 1970 Maserati Ghibli and the 1971 Ferrari 365 GTC/4. These classics recently came for consignment but needed a bit of attention before they were ready to roll out. Join us as we cover the classic car restoration of these Ruby Reds.
In previous blogs, we've covered the design of the Ghibli as part of the Trident Trio. These three are still hanging around the showroom and going up for sale soon. We figured while the Ruby Reds were parked together, we'd chat about these two unique cars. The Ferrari was beloved for its legendary Columbo V12, but Maserati's offering was no slouch with a well-loved V8 and elegant looks. Many consider the Ghibli to be one of Giugiaro's most beloved automotive designs.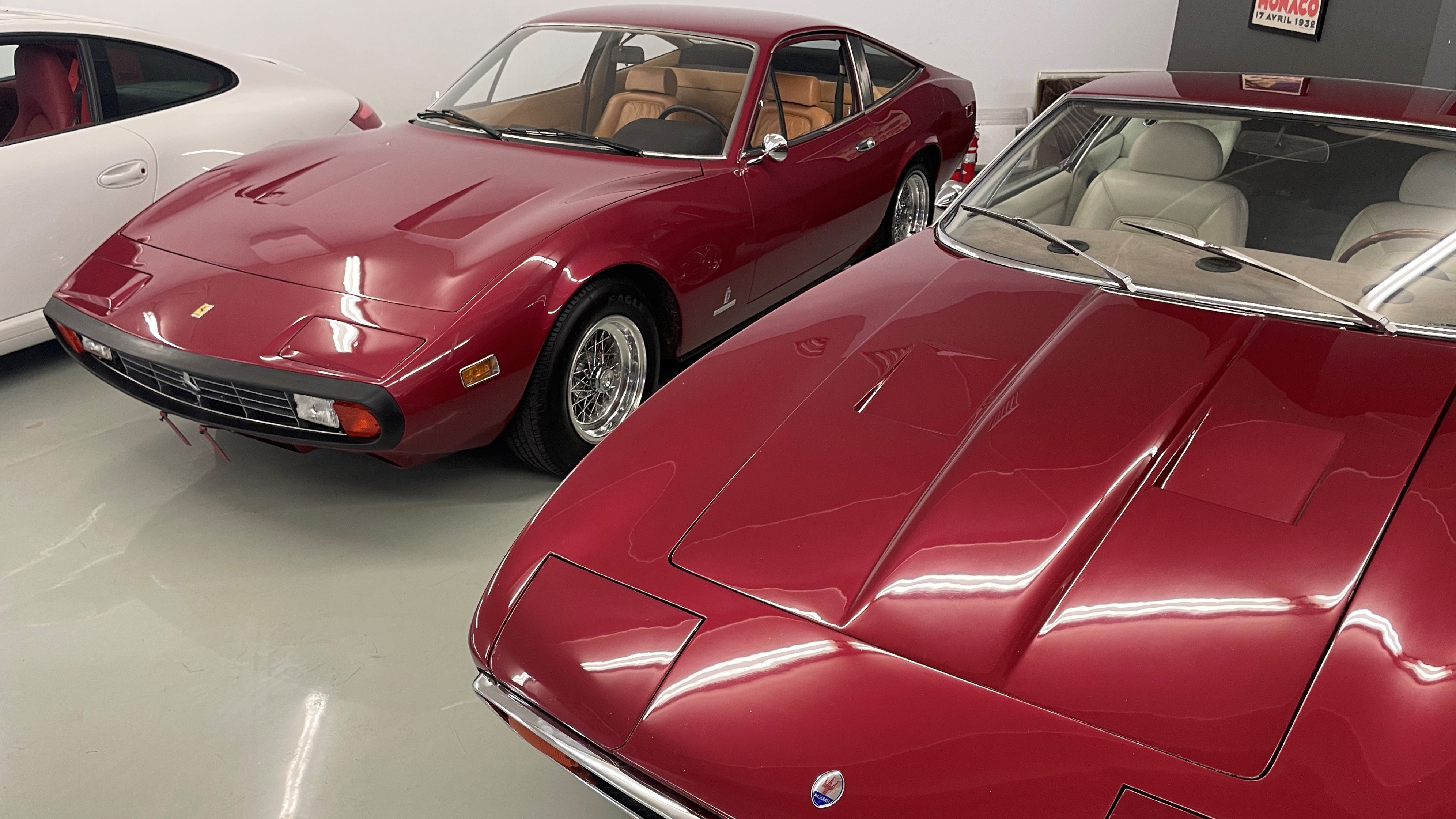 While Maserati had planned on keeping the Ghibli as a low production car, its commercial success saw the brand develop over 1,000 examples. Compared to Ferraris production numbers of the time, the Ghibli allowed many the chance to get into a stunning Italian. This Ghibli originally came in for a bit of horn work and getting some electrical checks done. Now we're getting this one ready to go up for sale soon.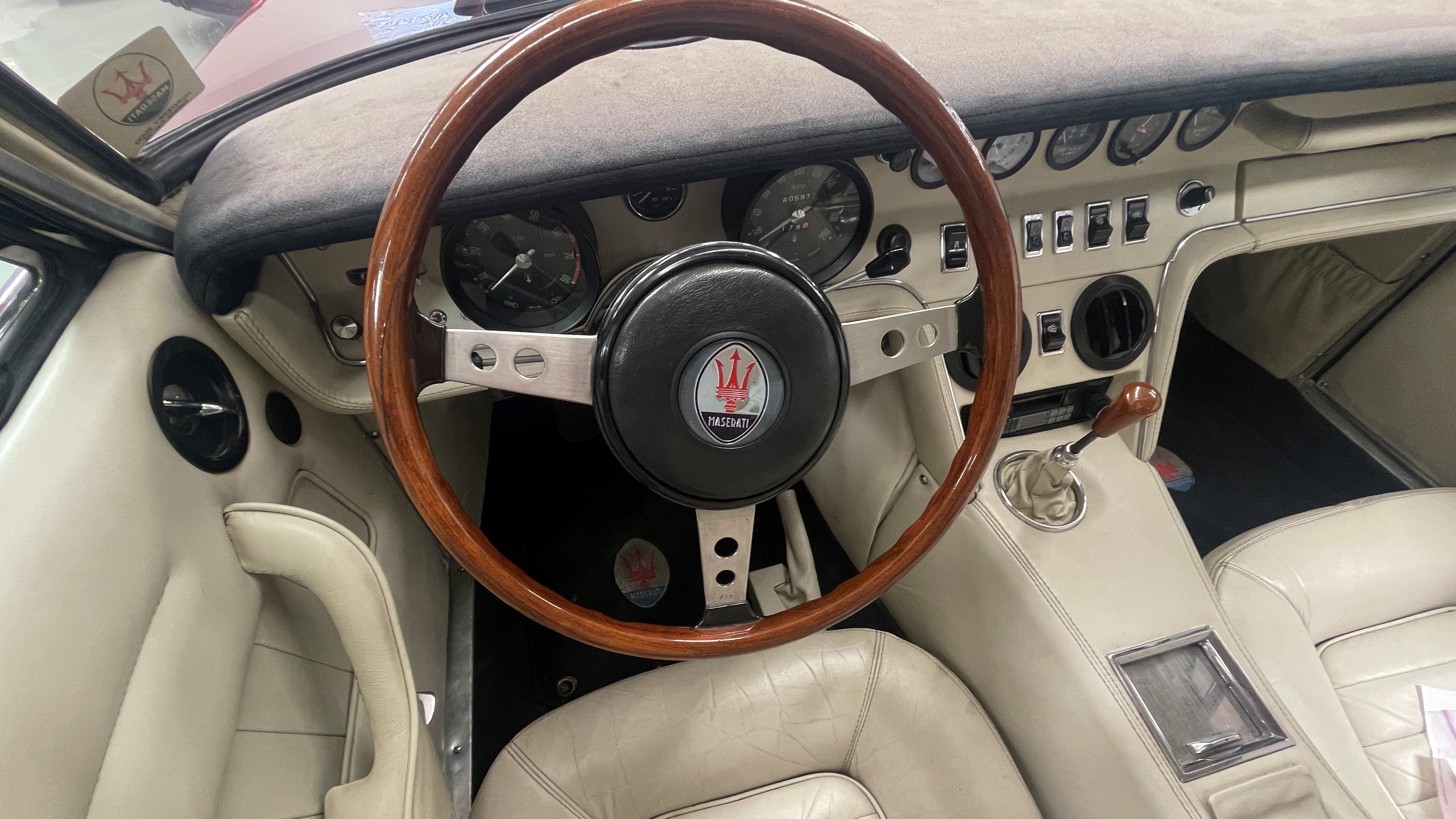 Which Interior do you prefer? Maserati above, Ferrari below.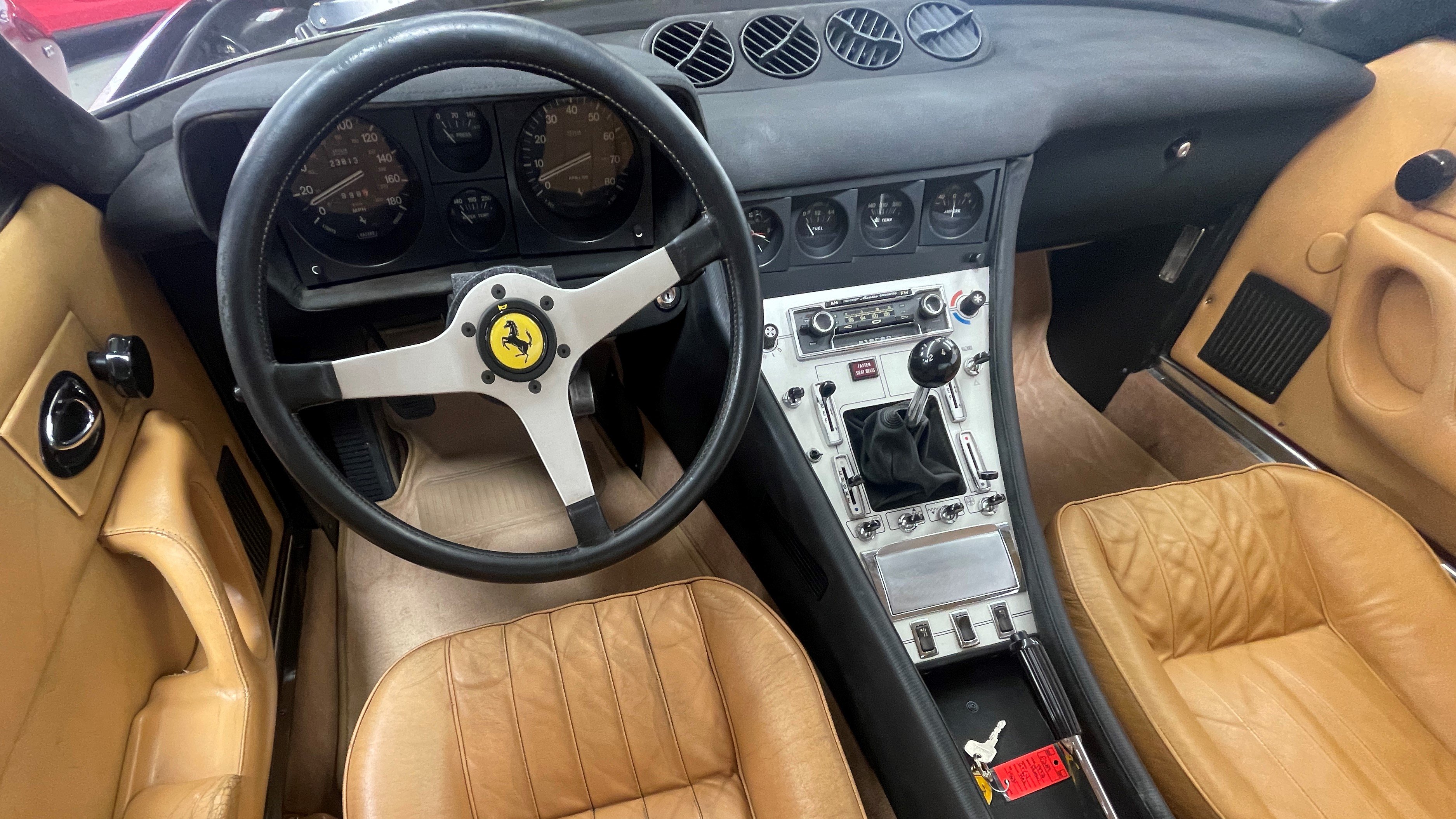 While Maserati was working with Ghia on their squarer design, Ferrari utilized an elegant design from Pininfarina for their grand tourer of the day. Now we'll cover the rarer Rosso of the bunch, the 1971 Ferrari 365 GTC/4. This model was Ferrari's first real foray into the rounded design language we associate with the brand today. You can notice this design language in the integrated front bumper when compared against other Ferrari designs of the era. In the short two-year run only 505 examples of the GTC/4 were produced.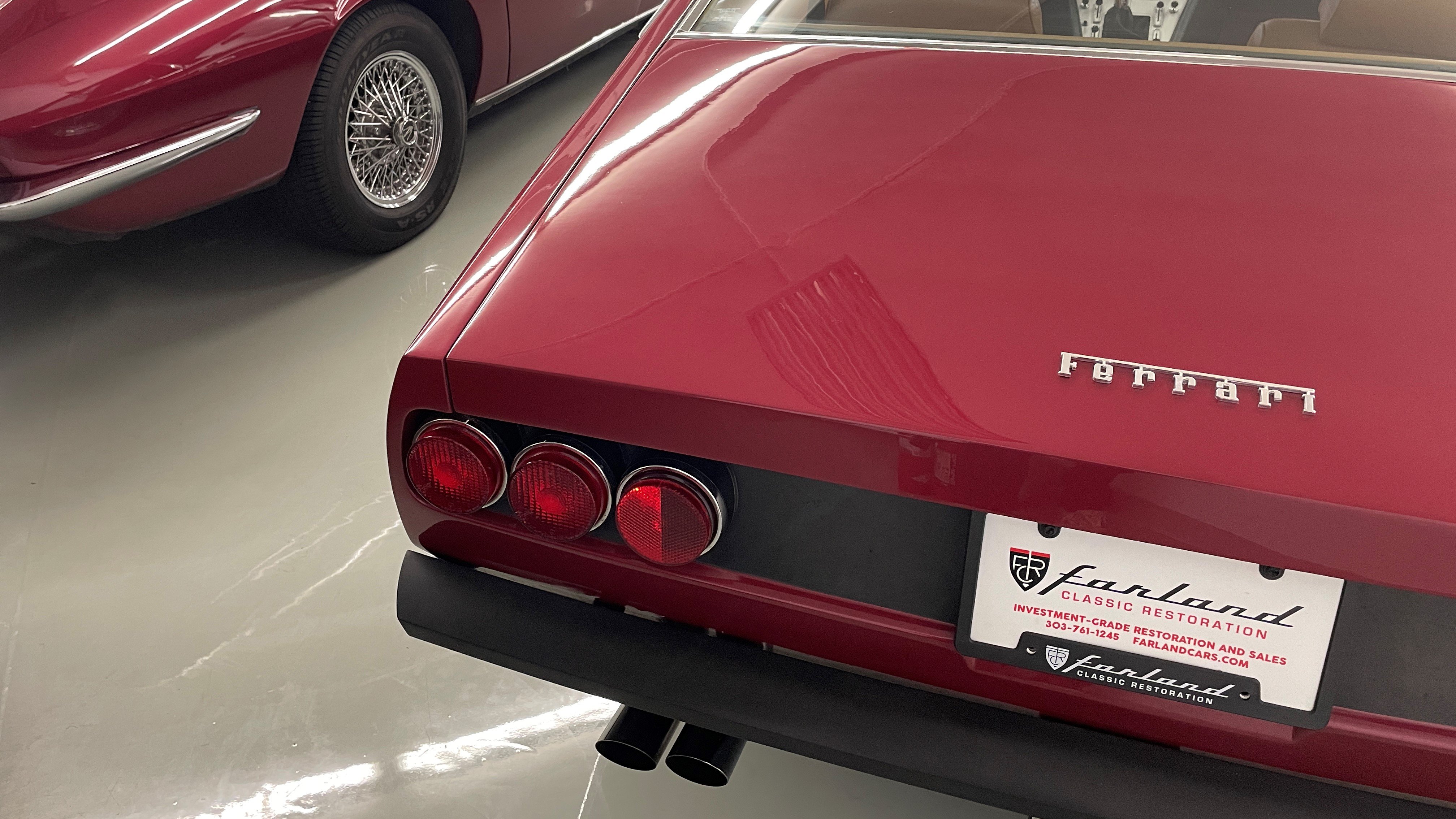 This Ferrari was a bit more work for the shop when it first came in. The 365GTC/4 had previously lived in a museum. During this stay, the V12 engine was not serviced. Once it was here at the shop, the underside showed plenty of spiderwebs. We reoiled the engine and ensured it turned before replacing spark plugs and taking it out for the shakedown. You can see that video down below. If you want to know more about the restoration work we completed, you can find that here.
That's it for today, just a quick stop by the 70's Italian heroes. If you have an Italian, European, or American classic looking for attention, give our shop a call at 303-761-1245 or send an email: info@farlandcars.com. Thanks for stopping by!