1973 Ferrari GTB/4 'Daytona' - Restoration Update
This Classic Italian restoration has been in the shop for a few months now and we've been meticulous about getting photos of the process. We figure there's no better time to share our progress!
The 1973 Ferrari 365 GTB/4 was in 'driver' condition when the vehicle came to us, but the owner felt it was time for a complete refresh and more a show-worthy appearance. If you'd like to see some of the photos of when the car first came in, click here!
Now that you're all caught up, we'll start with a bit of backstory…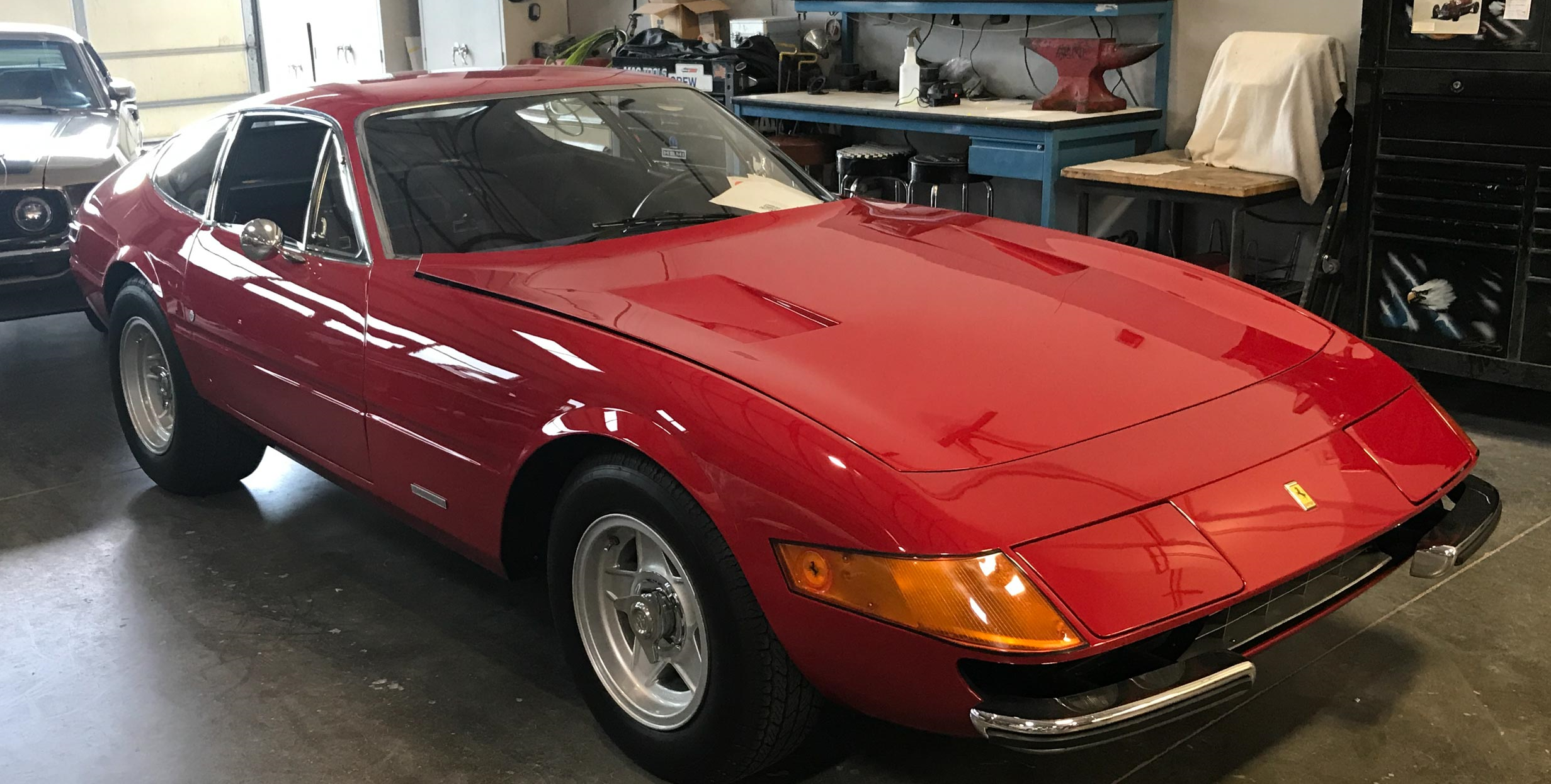 The 365 GTB/4 is commonly known as the "Daytona", a name appropriately given after Ferrari's 1-2-3 finish at the 24 hours of Daytona in February of 1967. While Lamborghini was focused on the mid-engine Miura sports car, Ferrari's focus was on the Grand Touring and racing cars.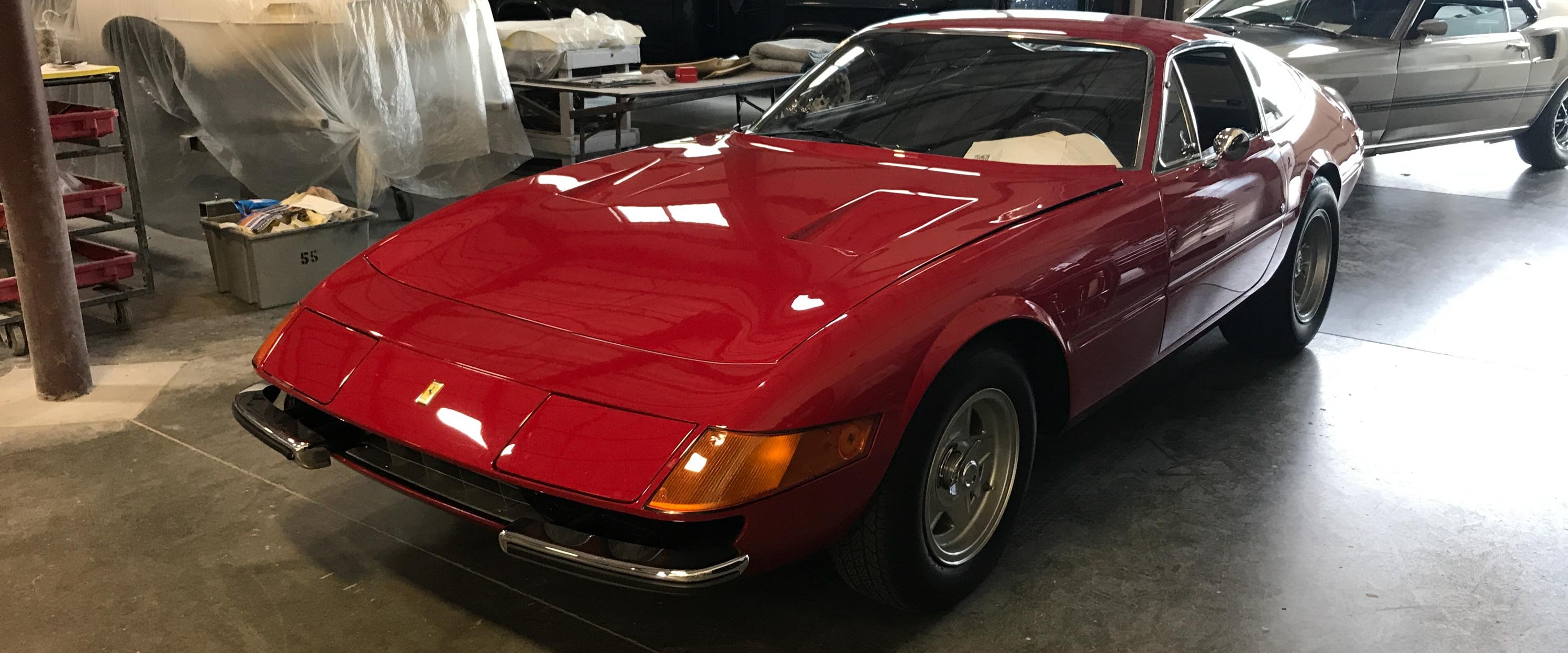 Many Ferrari models built during Enzo's reign were designed as race cars first and later adapted to road use. The Daytona was a production model before the racing potential was employed at long-distance events like Le Mans.
This Daytona came in from a longtime customer who felt it was time for a whole new look for the car. This meant interior, mechanicals, a new paint color and underbody work. While it was truly an iconic look in red, it was time for something a bit different, but we'll get back to that.
As with all the cars here at Farland Classic Restoration we start with documentation and disassembly.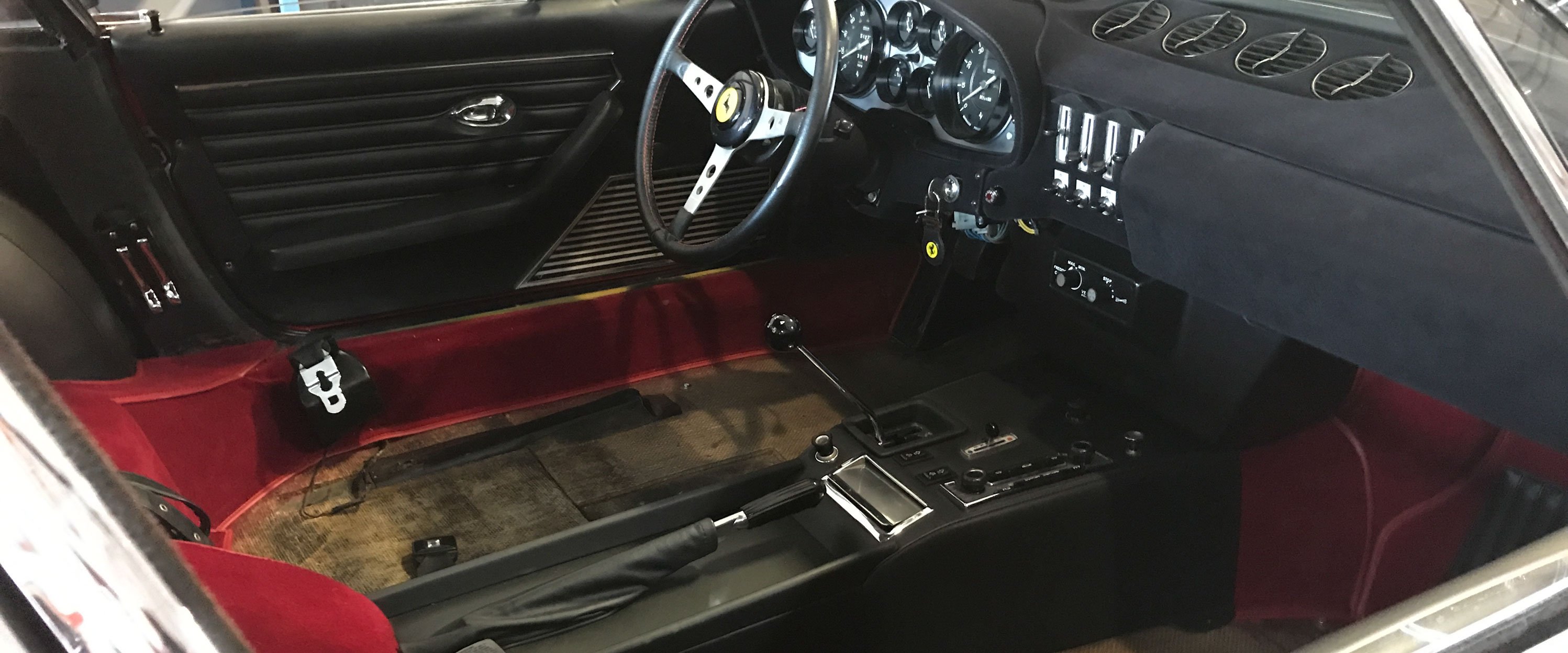 In many shops disassembly could mean putting all the parts on a specific table or rack to keep things together — and that's a lot better than others who just pile loose parts in the trunk or somewhere in their shop! We individually label every part coming off the car to ensure each nut and bolt goes in ziplock bags and is accounted for, which makes the reinstallation process much more efficient. Our upstairs storeroom has shelves dedicated for the parts to each individual car to prevent 'cross-pollination'.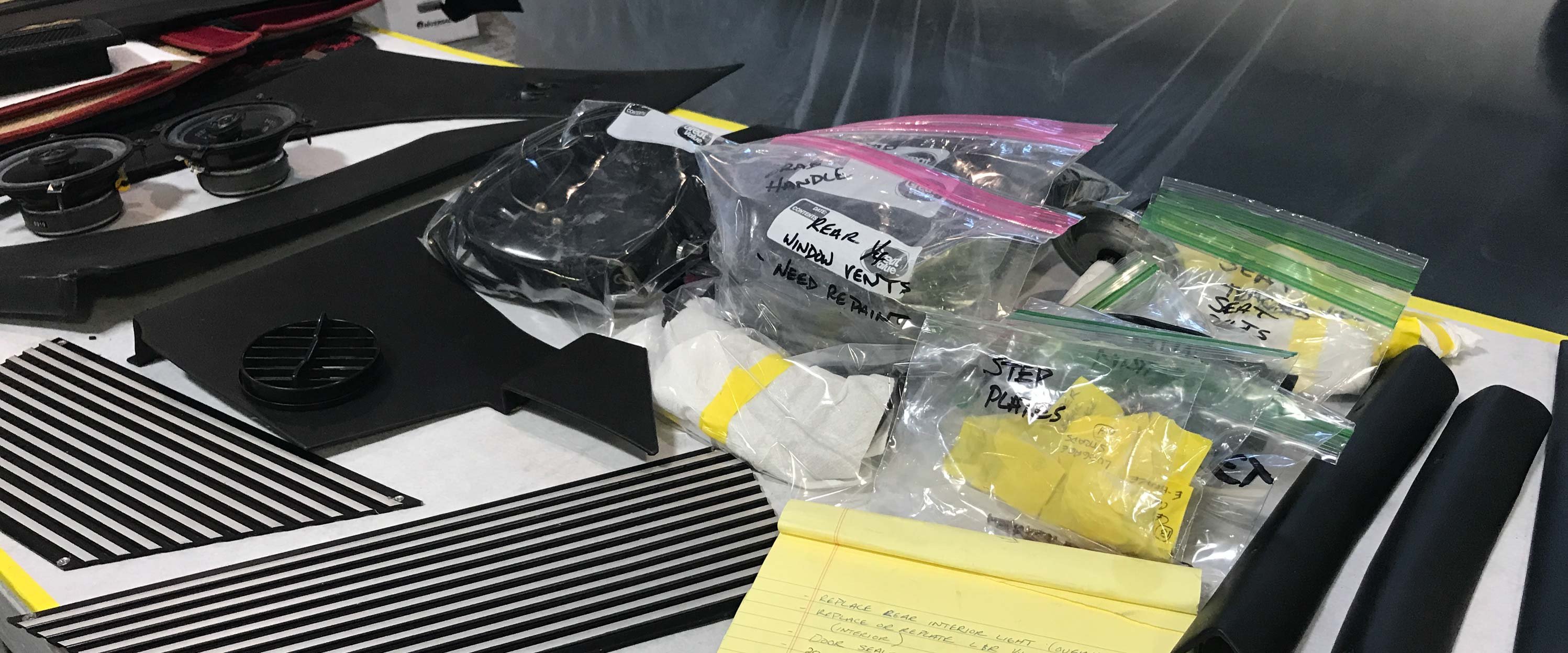 After the interior and parts had been stored, we lifted the massive 4-cam V-12 engine from the bay. This allowed our metal master to work on the elegant body of the car unencumbered, while our classic Ferrari technician worked on the engine; he is one of very few here in the States that can still work on these intricate Italian engines.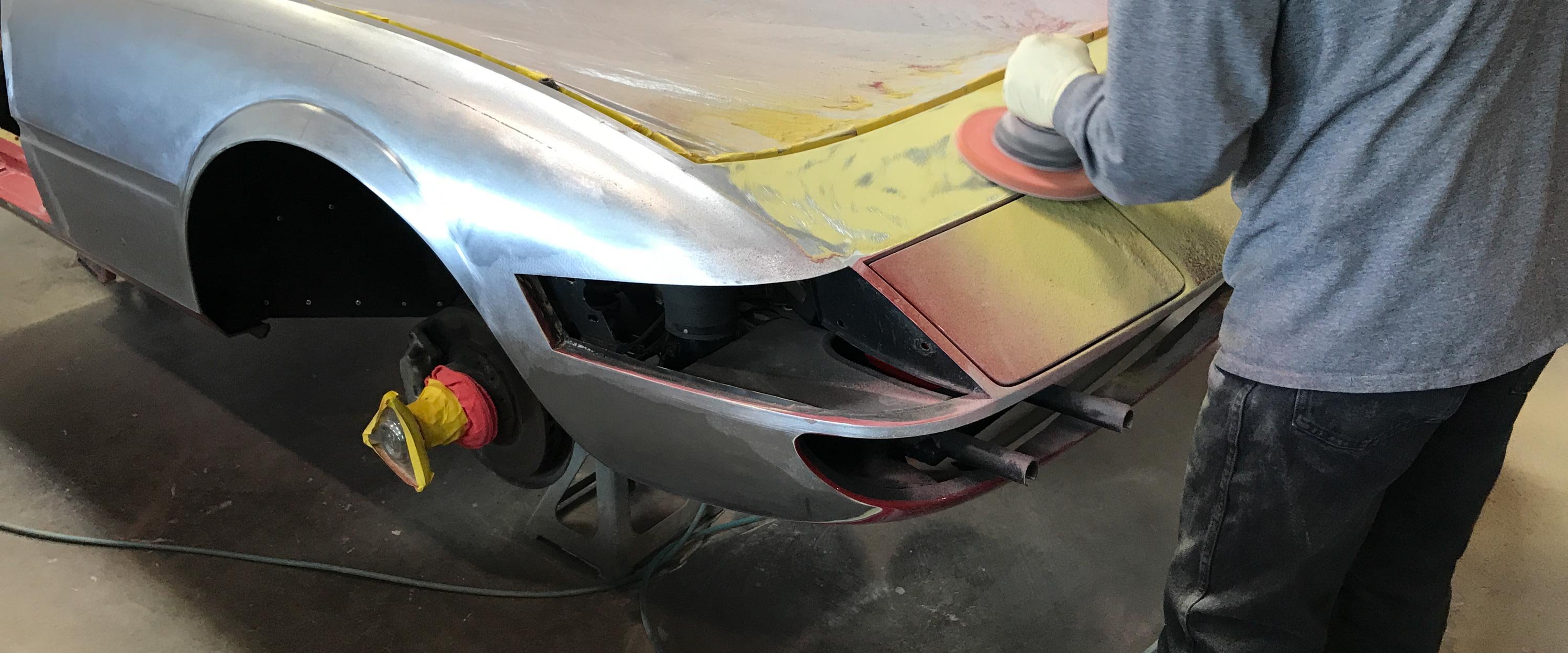 Now, let's get back to paint.
Our painter, Mike is an absolute master of the color wheel. He did many tests to get the perfect blue color for our customer. Even with modern paint blending technology afforded by our constantly-updated equipment, there's still a need for old-fashioned experience! Here's just a few of the early tests.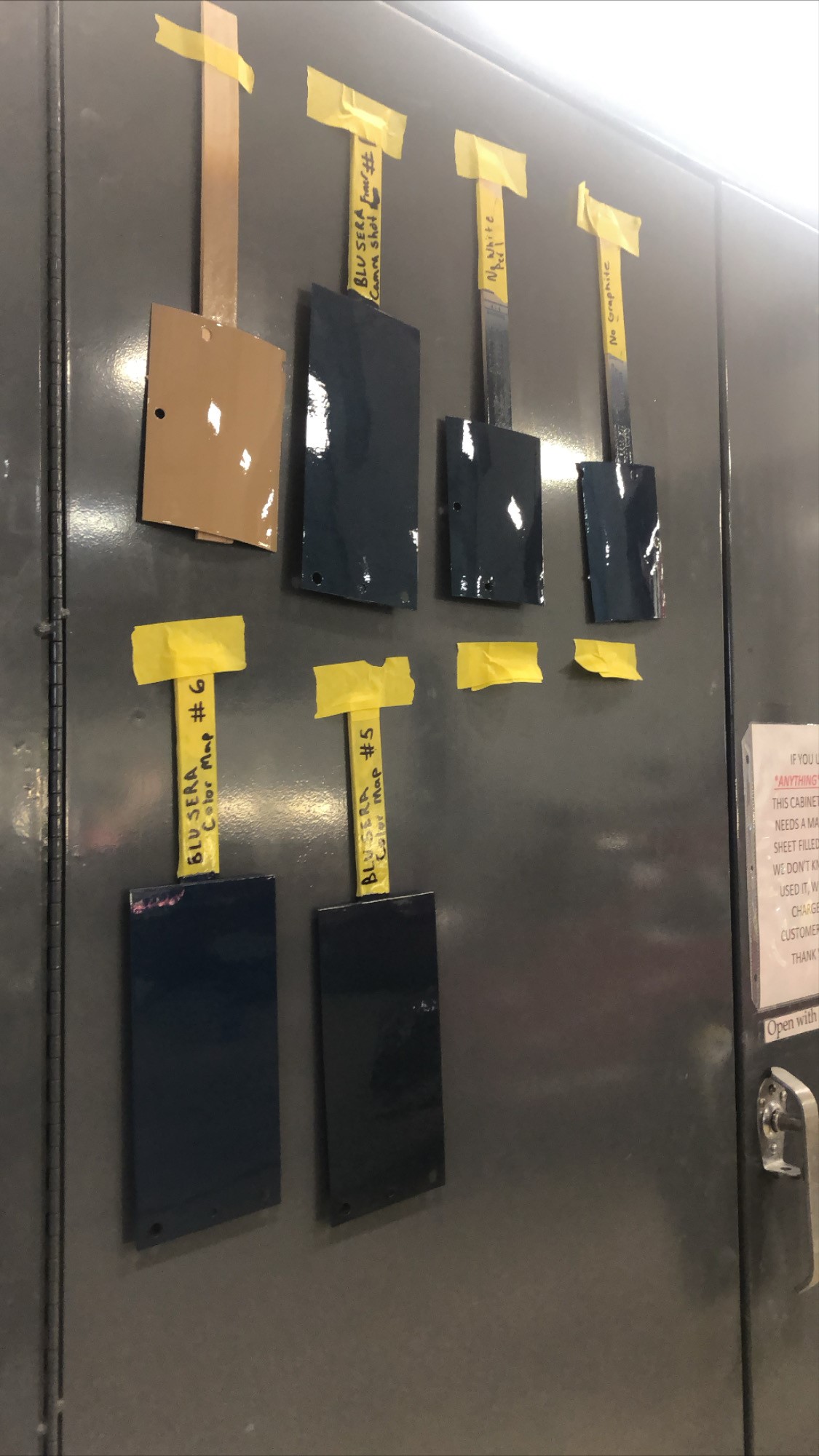 We're always working to make the Farland customer experience memorable from beginning to end. Our technicians had the idea to buy an RC car to use as a paint test. The RC car went to Mike who sprayed it in Ferrari's signature Blu Sera color to give the owner an idea of how the paint looks in different light and angles. Not often you get to see a Lamborghini Huracan in Ferrari blue.
Now the full-sized car is back to our technicians for the undercarriage work on suspension, brakes and exhaust. Over the past few days Jon has tirelessly hung the bumpers ensuring that exhaust tips and bumpers sit properly and have correct spacing down to the millimeter!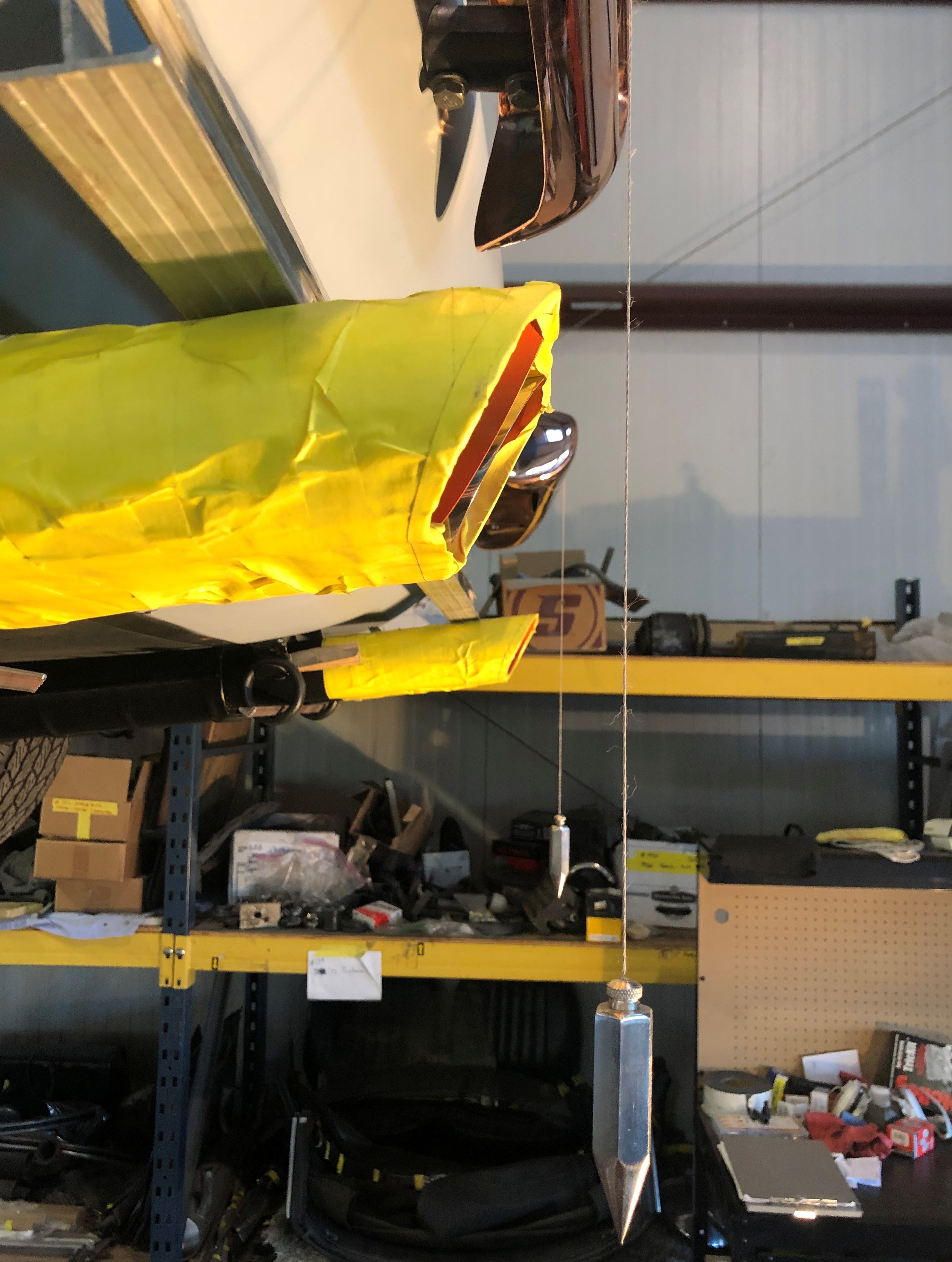 Below we can see a bit more of that fitment and getting things just right. The original window trim was ever-so slightly out of line with the body of our car. This required our metal master to work with both the trim and the door to ensure everything lined up and will lead to the satisfying 'clunk' when you shut the door.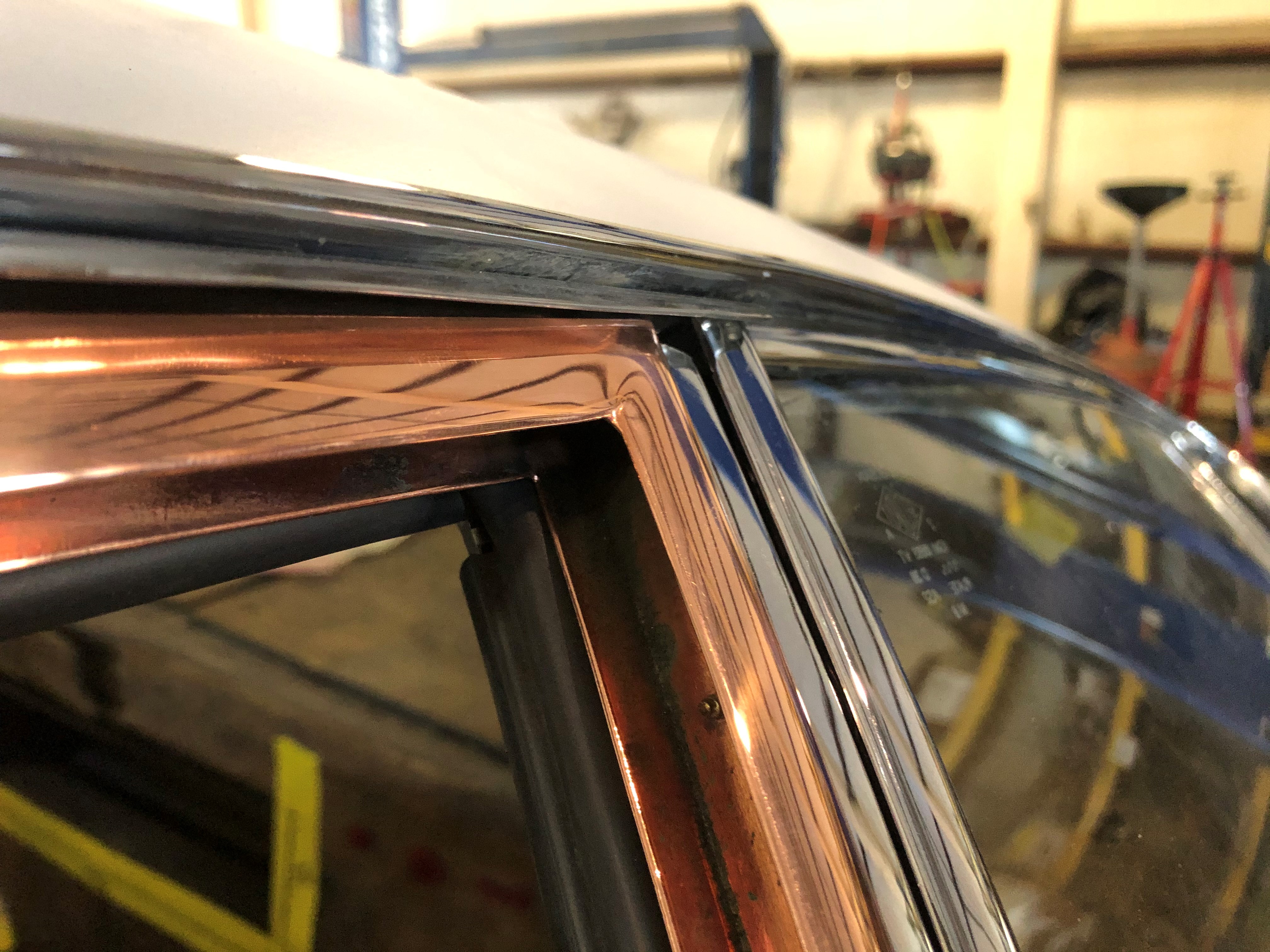 There's some work still to be done, so watch for more installments on this classic!
While our technicians spend hours and hours ensuring everything is just right, we appreciate you taking a few minutes to see what they've been up to!
Still haven't gotten your fill of Ferrari Restoration? Check out this four part series on the 1961 Ferrari 250PF we did a restoration on for the Cavallino Classic in January of 2017.
Do you have a Classic European, Exotic, or Icon ready for its own refresh or restoration? Give us a call at 303-761-1245 or shoot us an email: info@farlandcars.com