Matching Paints
Here at the shop, you know we can do it all from Classic Car restorations to the consignment and sale of your classics. This time around we'll dig into the nuance of paint and how our team is able to color-match anything under the sun (or faded from the sun). Join us for the Paint Matching Update!
Over the past 30 years in business, the restoration game has changed a ton. We often cover how the nuance and collectability of cars has grown in huge leaps since the late 1940s. Many times, this is a process dealing with the Identification Dilemma, and accurately getting ideas about engine/chassis originality, options selected, and original paint color. This can also mean reaching out to those with identification information like Marcel Massini, or reaching out directly to brands like Porsche for an original POA. When it comes to original colors, there can be a bit more subtlety to getting your hue completely correct.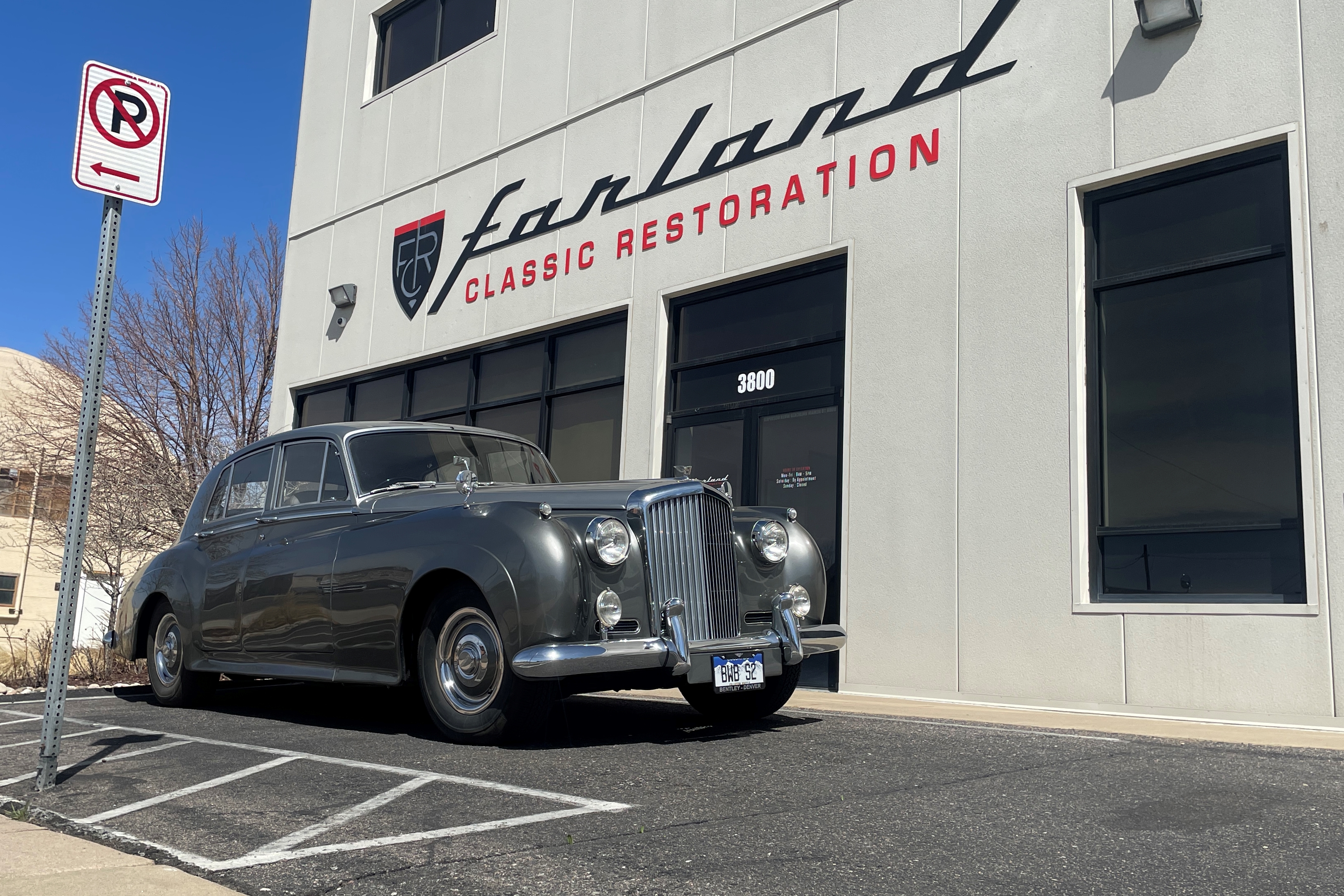 One of the best examples is the single-stage paint process. This was the main method used by manufacturers throughout the 40s through the late 1980s. By spraying just one stage of paint with both color and clear coat protection intermixed, it saved the manufacturers time and ensured consistency from car-to-car. With our modern systems, painters focus on a more layered system, with basecoat and color going down before the car gets the clearcoat throughout. You may be saying, "well that is not factory original." We would agree with you, but another consideration is the many regulations and safety protections put in place that ALL shops are required to adhere to.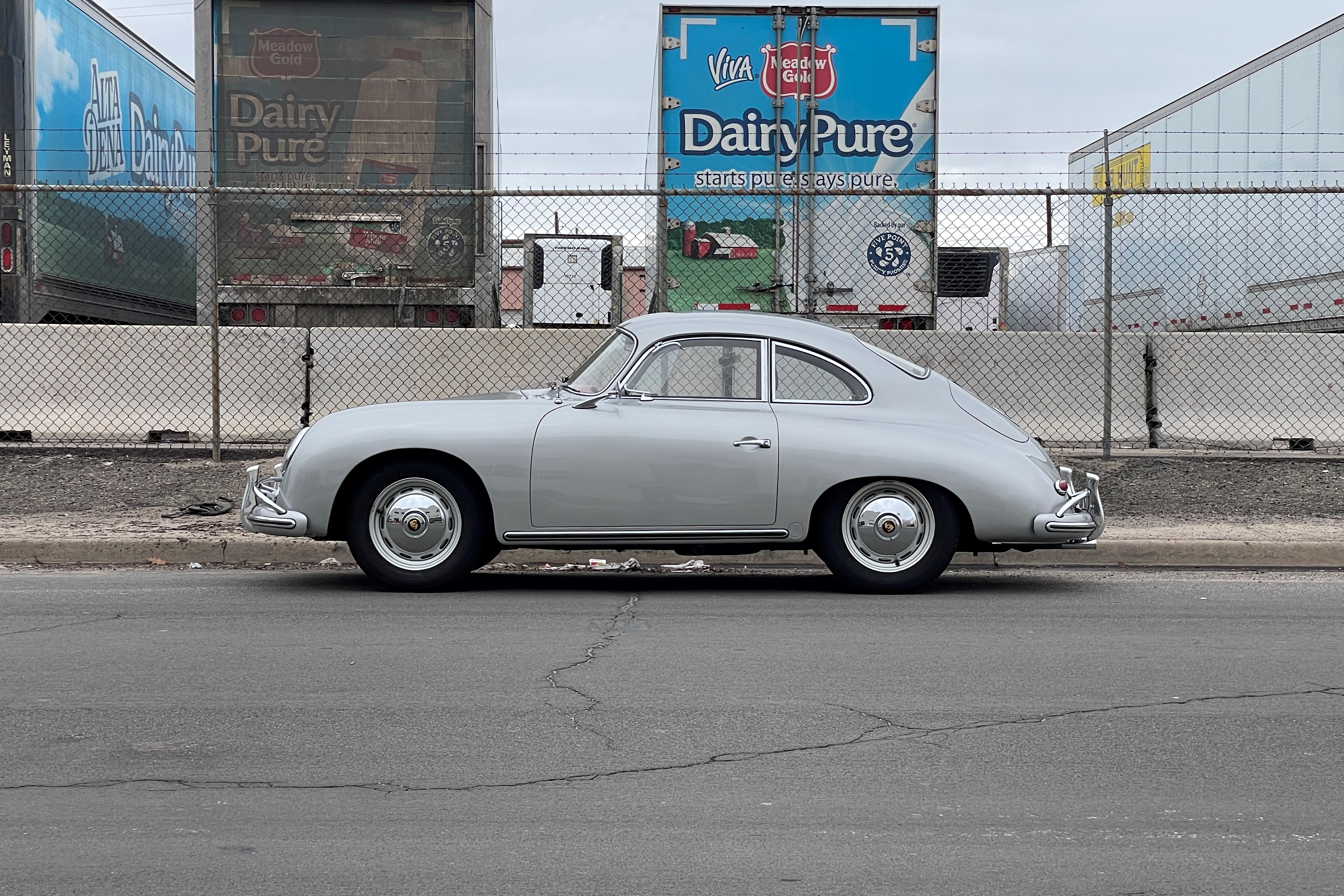 We can develop painting methods that perfectly match the original paint color, but my not necessarily be the exact same mixture of chemicals, considering those regulations and methodologies for the painting process. Utilizing our in-house tools we can develop an original paint color based off just the smallest original paint sample on a classic, or work our way back from the manufacturer original color code. Weather we're looking at a faded spot on a spare tire, or digging into Mercedes factory books, we can find your color. In short, the developments in paint like the Sikkens AutoBase Plus system used here in our shop ensures that not only is your "original color" the correct hue, but also gives you the certainty that your classic can always be repainted or touched up here at Farland Classic Restoration.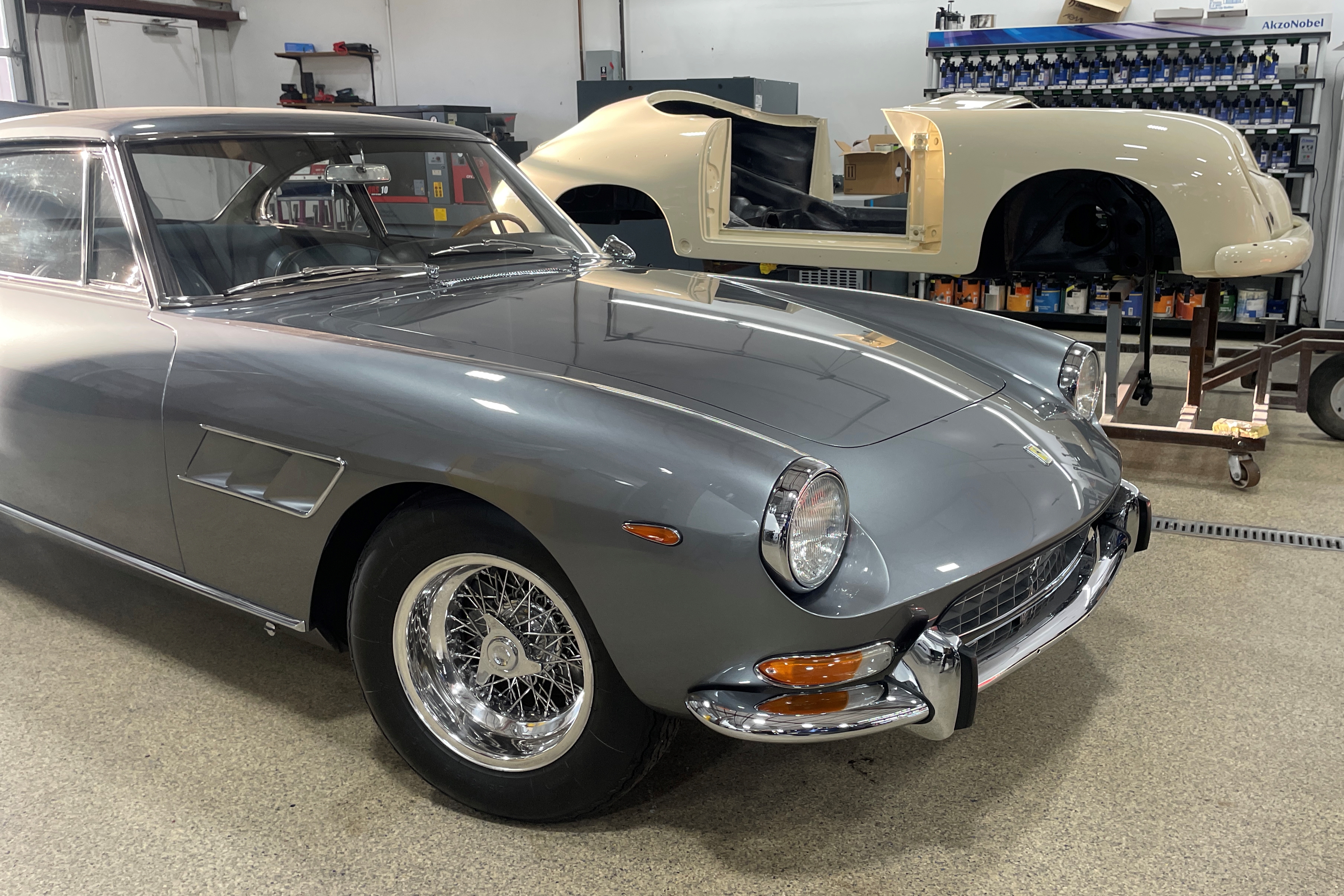 The AutoBase plus system is a well-known design. We sent a few of the team out to California late last year for a bit of Paint schooling. We sent out owner Jack, shop manager Luis and our painter Jeremy out to California so the entire paint team had an in-depth knowledge of how to work within the Sikkens system and ensure every coat of paint moving through the shop is factory correct paint codes (or exactly to your liking, if we're moving away from factory colors). Our guys learned a great deal about their state-of-the-art system. Their Automatchic vision system has been great for cars like the 190sl, where we had some initial idea of the original paint color, but thanks to their unique light-and-plunger system, the Automatchic vision system spits out a code for the Sikkens system and ensures the new coats match perfectly with the current car color. With these tools our team can be confident in every coat that is laid down in the paint booth.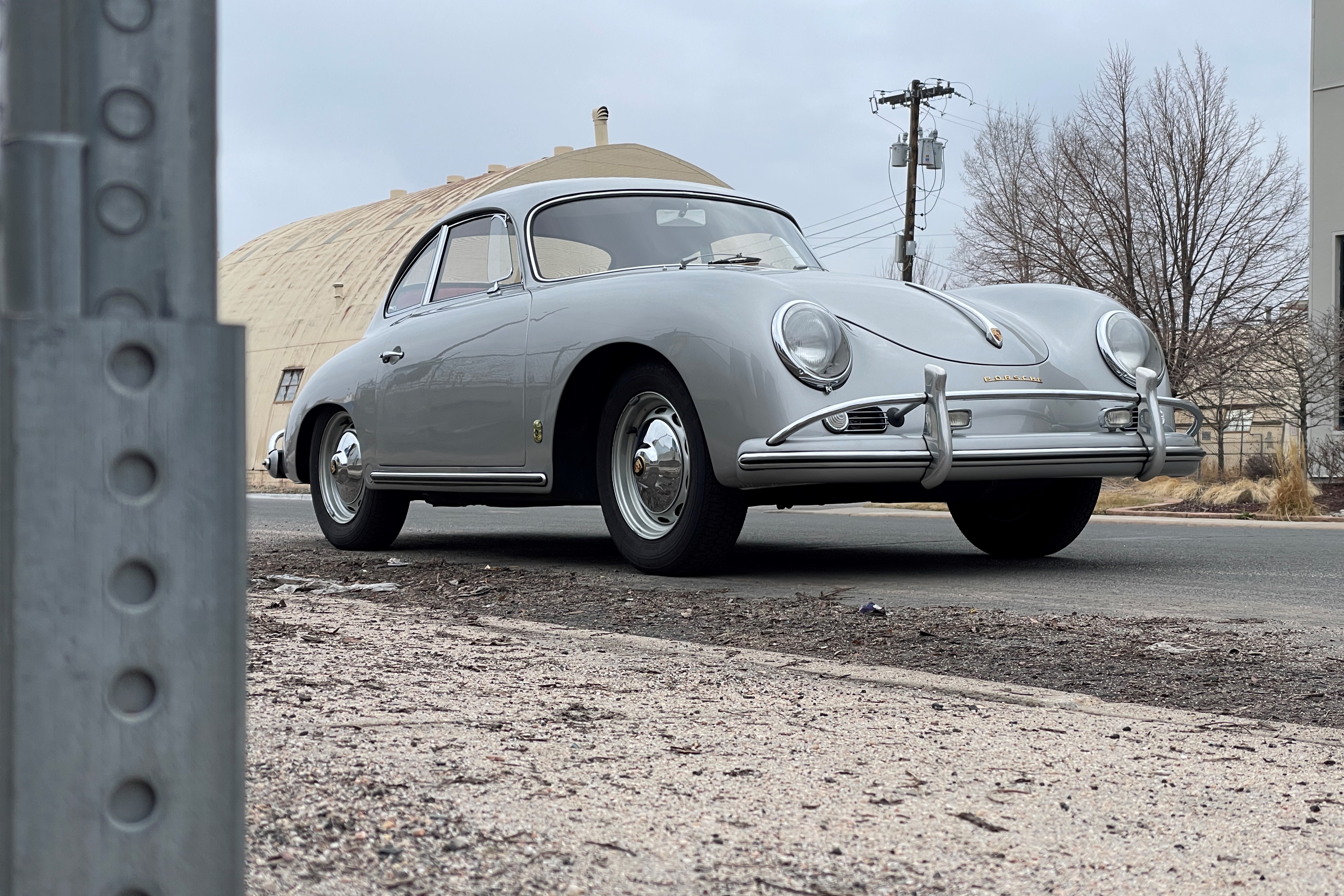 Our team has become well-versed in this Sikkens system and we're confident standing behind the coats laid down in our booth. If you'd like to learn more about the painting process or handing your classic, give the shop a call at 303-761-1245. You can also always shoot an email to info@farlandcars.com. Thanks for stopping by!