The Identification Dilemma
When dealing in classics, icons, and coach built cars we have become well versed in the identification of most every vehicle. Many times this process means hunting down hidden identifying plates and pulling at fender linings. The hunt to identify a car can also go in-depth as cross-referencing engine codes, chassis numbers, and VIN tags.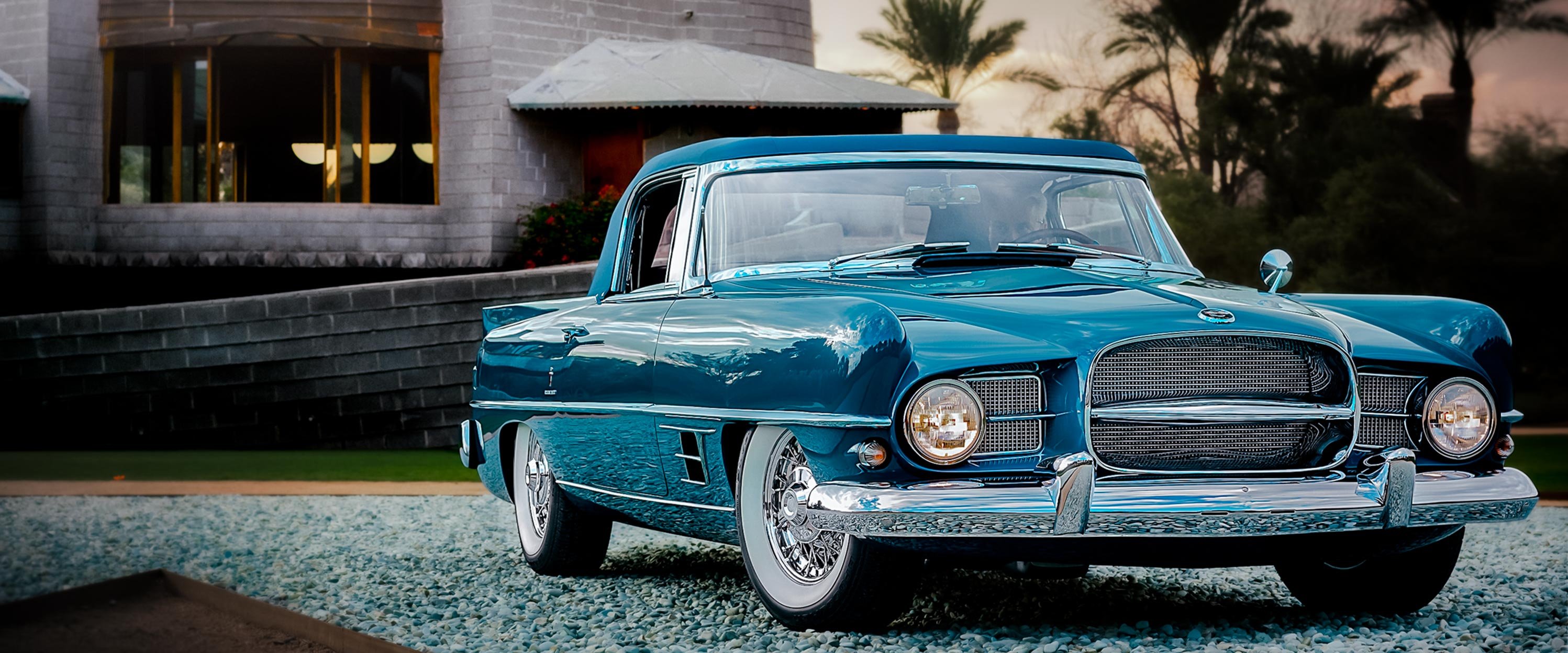 With modern automobiles the job is easy, you look at the standard VIN at the bottom of the windshield or hidden away on a door tag. On earlier cars from the 1900's - 1970's the identifying process was not a standardized system. This means searching and having some background knowledge to know where brands hid these key identifiers.
Porsche had 5, Ferrari too, the Americans had something like 11 digits but before 1981 there was no standardized system of identifying cars. Prior to this, each brand had an individualized system of identifying and certifying their cars. In 1981, the standard 17-digit system was set in place by the U.S Government. A few years later in 1987, the government demanded manufacturers begin marking VIN numbers on major parts of the car. This is how the standardized system was set in place that we continue to use today. Everything made after 1981 has a 17-digit VIN number. Even cars that were never sold herein the U.S. have slowly come around to the 17 digit method.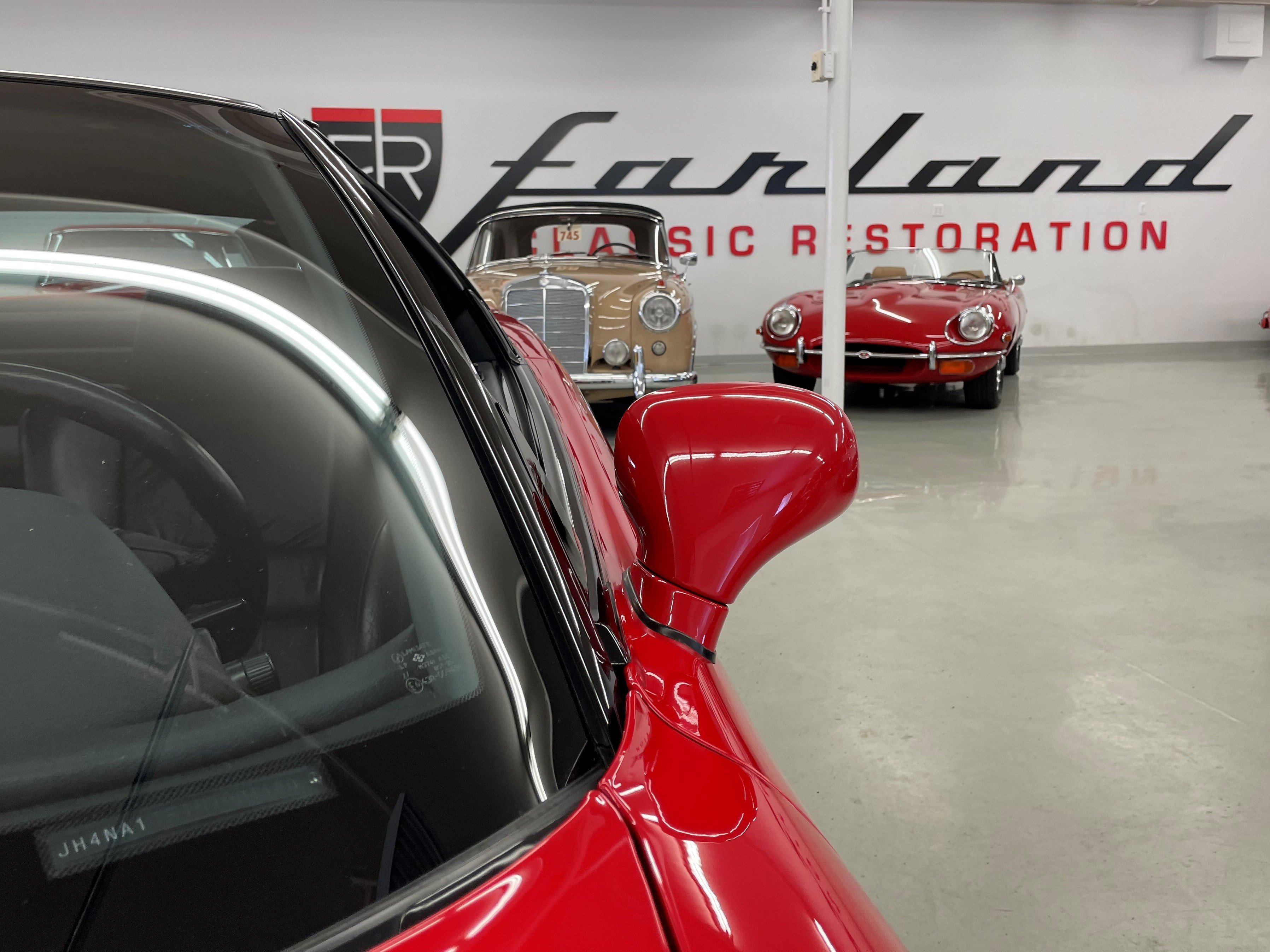 This change in process is something we're often dealing with. How do you get a CarFax on a 1955 Porsche with a 5-digit VIN? Here at Farland Classic Restoration our staff is well versed in identifying accuracy and originality of the cars that come through our shop and showroom. Many of our staff work tirelessly to develop relationships around the classic car community to ensure we know exactly the cars and chassis we're dealing with. Just last week our Head of Sales dug into the 1955 Rolls Royce Silver Wraith and found that the intake had been replaced with a Bentley R-Type intake to provide the car with more power.
Many different brands worked with the identification issue in different ways, Porsche had a small badge in on the passenger fender, Ferrari hid the chassis number on the firewall, but the British seemed to be the first to get it figured out.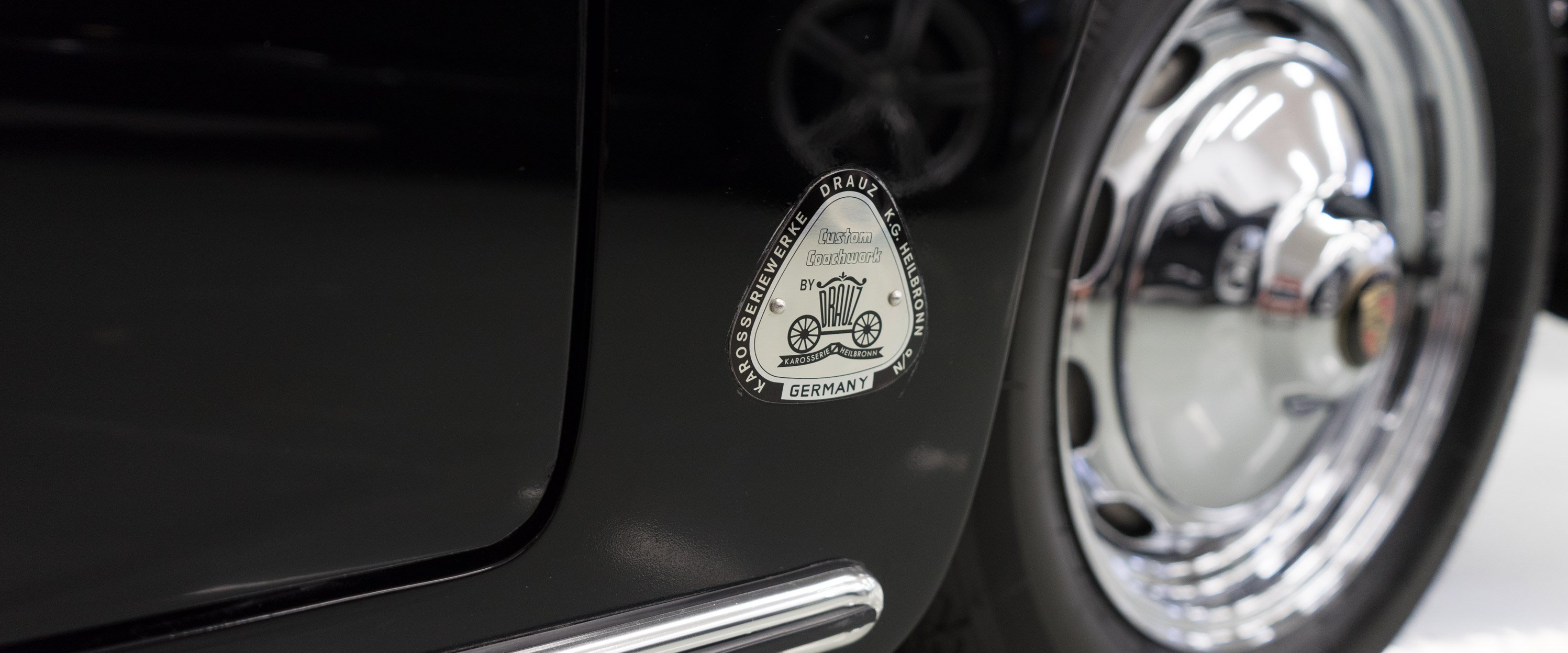 We have two consignment vehicles currently in the showroom that keep this identification process simple. The number plate or license plate as we'd call them, simply listed the identifying number.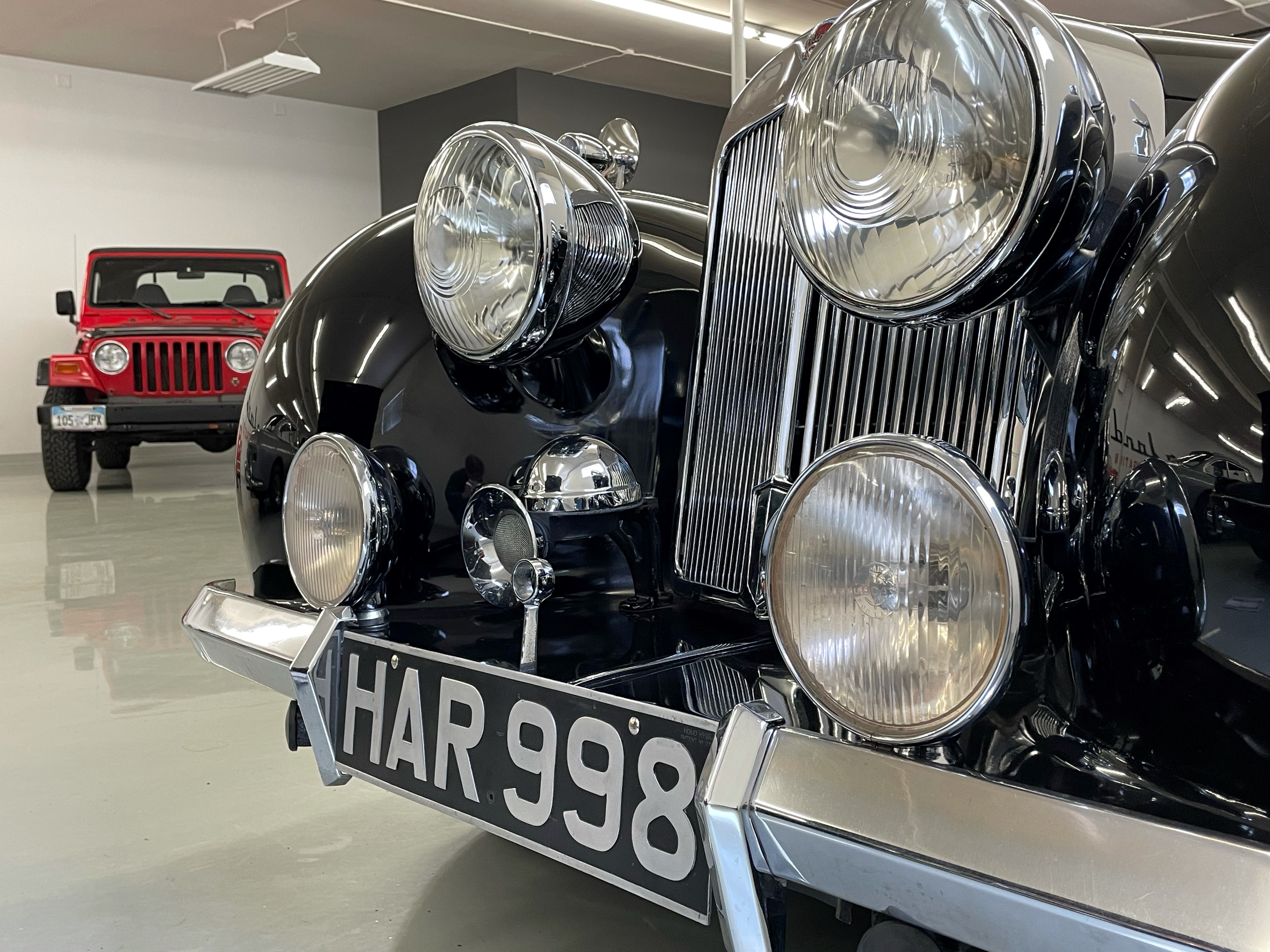 For example you can see our 1946 Triumph proudly displaying its heritage right up front for everyone to see. The Rolls-Royce did not initially come with an identifier plate, but during its life someone has added the chassis number to the front of the vehicle. This is something that is incredibly easy in Europe where cars hold onto their license plates throughout multiple owners. Here in the U.S. each new owner is expected to replace the old plates, and this defeats the purpose of listing the identifier number as the license plate.
While VINs and identifying numbers are hyper-important when getting ready to consign or restore a vehicle, we're always here to help you identify and ensure your classic's matching numbers.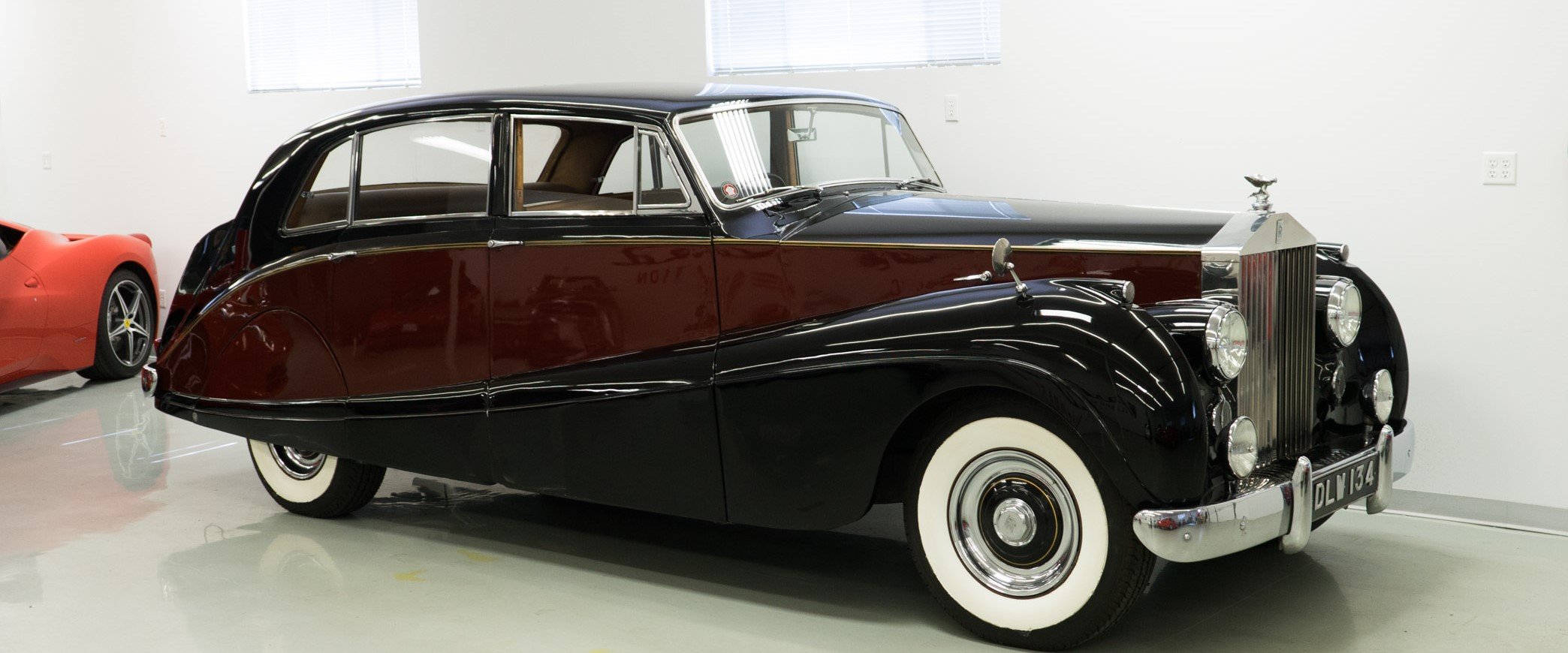 Thanks for stopping by and digging into the obscurity of classic car identification, be sure to check out our Youtube, Instagram and Facebook to keep up with all the VINs moving around our shop and showroom!