The Consignment Callout!
Like many things, the Classic Collector Car market has been absolutely insane over the past 18 months. From rising prices across the planet to people moving away from the structured work/life balance, we've seen many people dipping their toes into the Colorado classic car market. This time around we'll cover a few cars the market has taken an interest in and highlight the current showroom here at Farland Classic Restoration. Join us for the 2022 Consignment Callout!
Finishing out 2021 we were more than busy, with December being our busiest month for sales last year. With the new year we've been pushing quite a bit on the restoration side as we finished up the Hudson Hornet and have begun the shakedown process on the Porsche 912 Electric! Meanwhile over in the showroom things have slowed a bit, if you'd like to see some of our current showroom you can check out our recent livestream down below!
Our team is always looking for more cars here in the showroom, especially when they'll be joining our Skittles that have been hanging around. Like the Alfa Romeo Montreal and the recently sold Porsche Macan GTS in Viper Green.
Most recently we've had two bigger consignments come into the showroom, from the iconic Porsche Slantnose 911 to the newest stallion in the showroom, the Ferrari 599 GTB Fiorano. These two cars do a great job of representing the range of abilities we have here at Farland Classic Restoration. They will both be getting ready to go up on the site soon.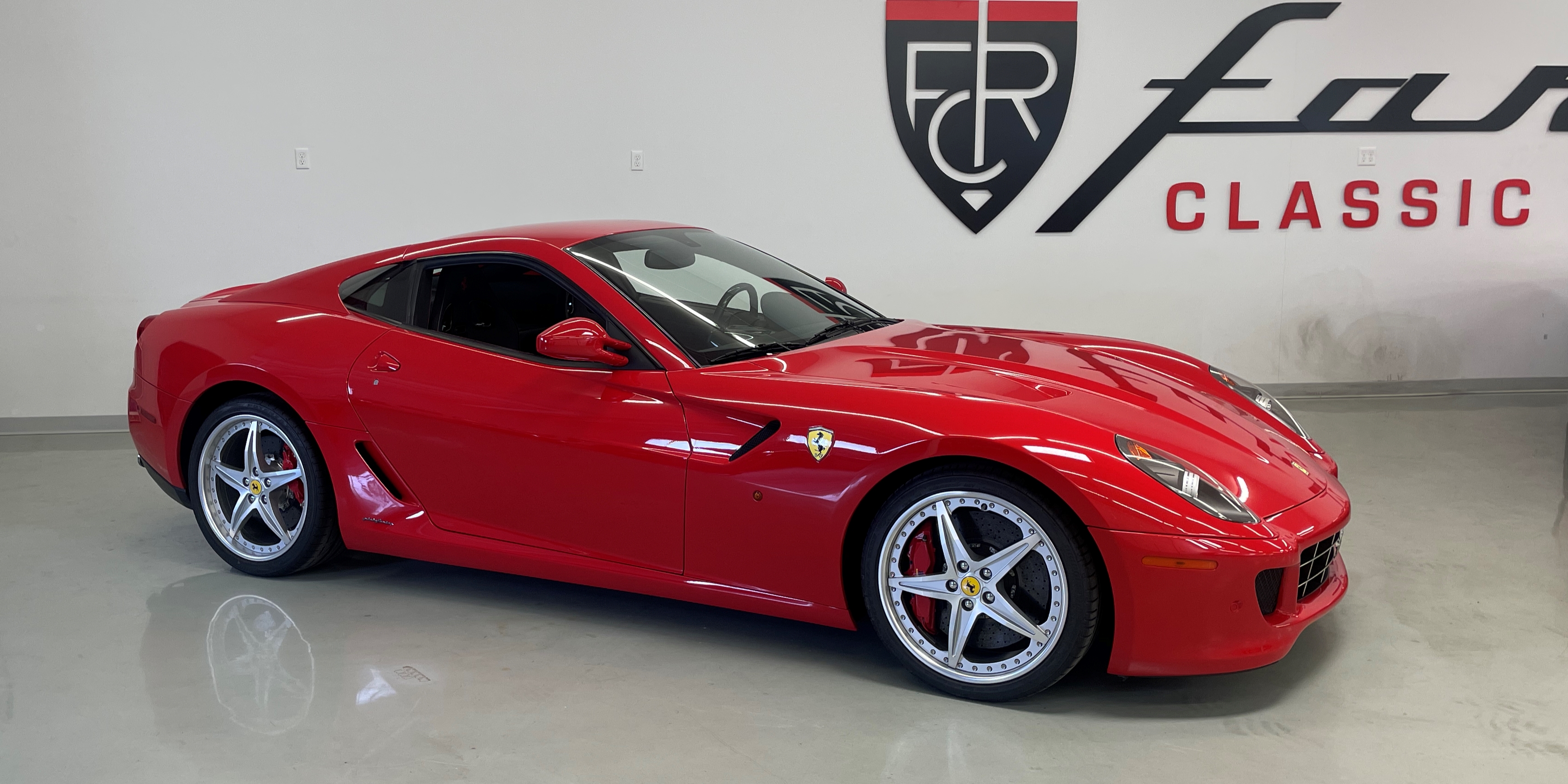 Over on the restoration side, you know we're doing it all. We most recently had this Bentley S2 come into the shop for a bit of cleanup, detailing and trim work before we get this one over to the showroom for its time in the spotlight.
For now, we'll be cleaning up these new consignments, throwing the hood and decklid on the Ferrari Daytona Restoration and beginning to lay out parts for the Porsche 356 Convertible D restoration which is next up on the docket. If you have an icon, classic or stalled out project give our shop a call at 303-761-1245 or you can always send an email to info@farlandcars.com!
If you still haven't had your fill of Farland fun, check out this recent video from over in the shop as we highlight some of the current projects here in the building with Pat.
That's it for today. Thanks for stopping by!