Ultimate Rides - 1955 Chevrolet Corvette
We get to show you around some of the rarest automobiles on this side of the planet. Other times, we invite people into the shop and showroom to help us highlight our mastery. Whether it's blocking the Ferrari Daytona or the electrification of a Porsche 912, we love to share our work with you! This time around, we are happy to announce something a bit different. Join us as we chat about the Corvette Restoration and how you can keep up with the Harvest Yellow fiberglass classic.
If you've been following along with the 1955 Corvette Restoration, you'll know that 1955 was the first year that Chevrolet offered a V8 option within the Corvette. The V8 is a design Americans have loved for generations, and Europeans have appreciated from time-to-time. Can't forget our Aston Martin V8 Vantage Volante, or the Maserati Ghibli Spyder recently in for service.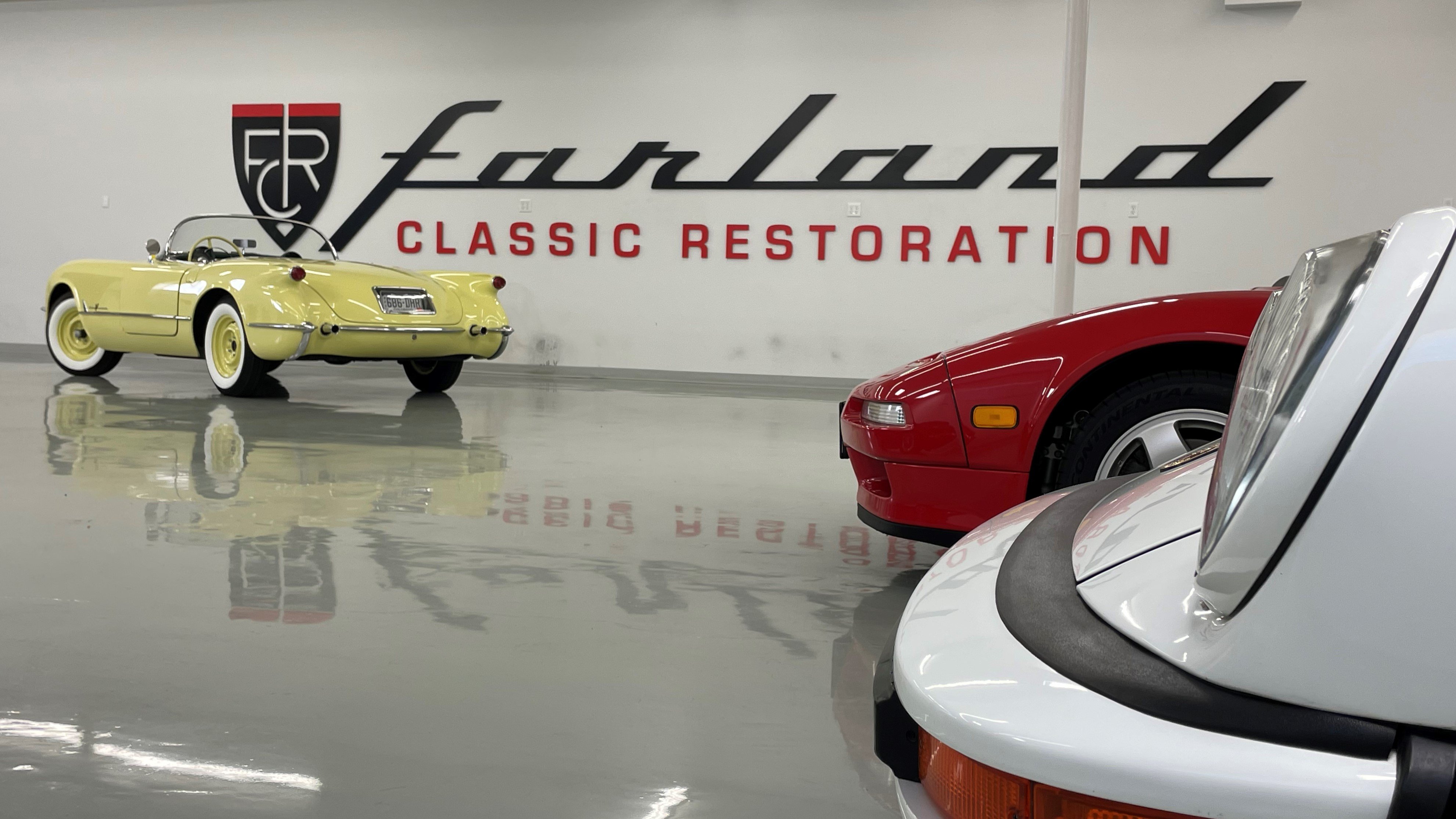 A few months ago, we had the team from Ultimate Rides come by the showroom to check out the 1955 Corvette Restoration we've been hard at work on. Tonight, you can catch Jack and Tom chatting about the 1955 and the models' legacy within the classic car world.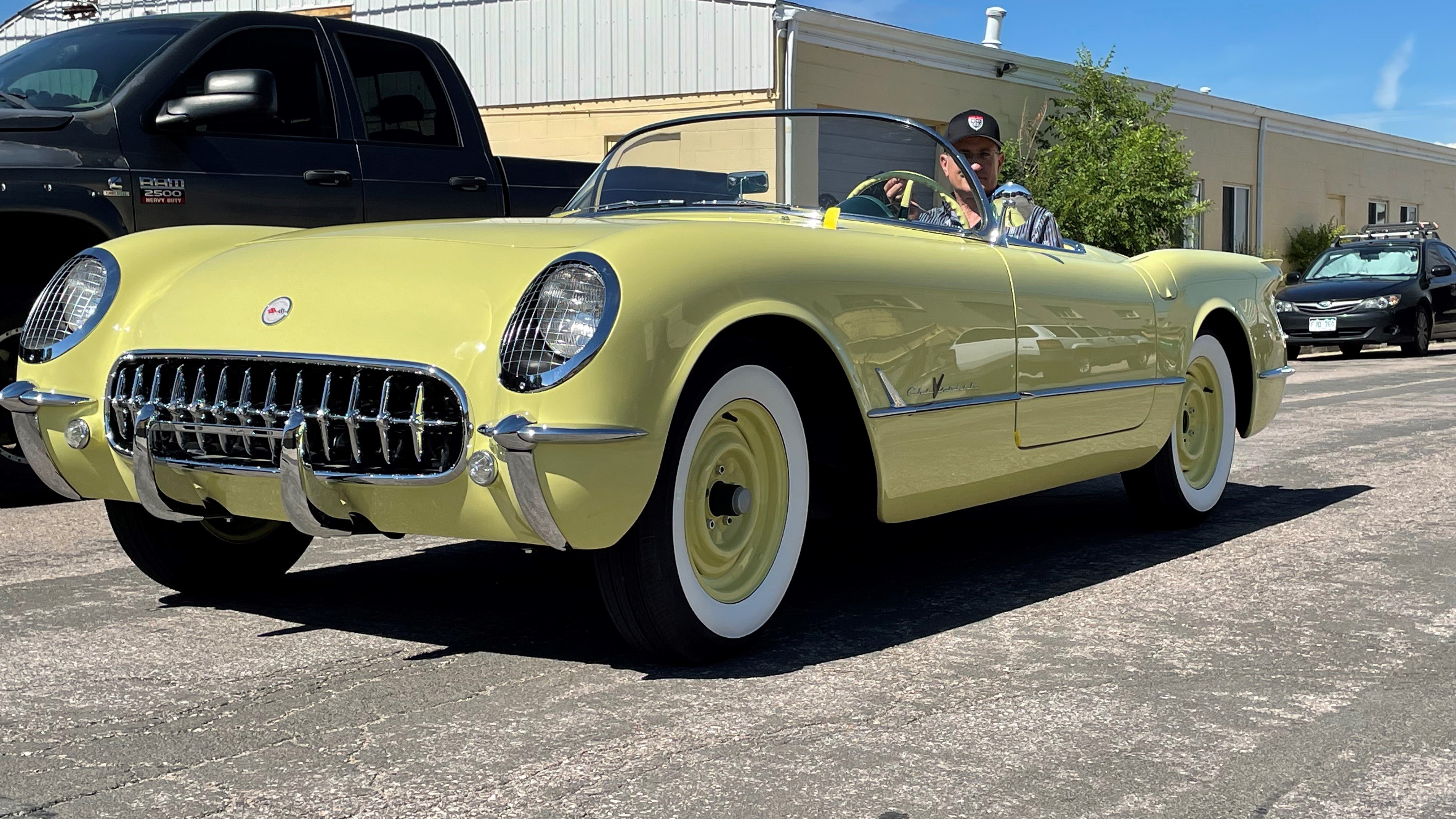 While the V8 and the Corvette are synonymous today, back in 1955 the idea of a V8 in Chevrolet's top-dog was a new concept. The Blue Flame inline 6 had been the go-to engine in the Corvette but 1955 was the first year a V8 was offered. The new option was a resounding success with less than 10 examples built with Blue Flame inline-6 in 1955. If you'd like to know more about this Harvest Yellow Classic and the era of fiberglass V8's be sure to check out our show on A&E tonight at 8PM MST.
You can see some of our mastery that's gone into the fiberglass Corvette and take in the unique color combination that was only offered back in 1955, the classic Harvest Yellow over Woodland Green. Currently, we're finishing up with the convertible top! If you'd like to know more about the Corvette and the extensive work we've been up to you can find that here.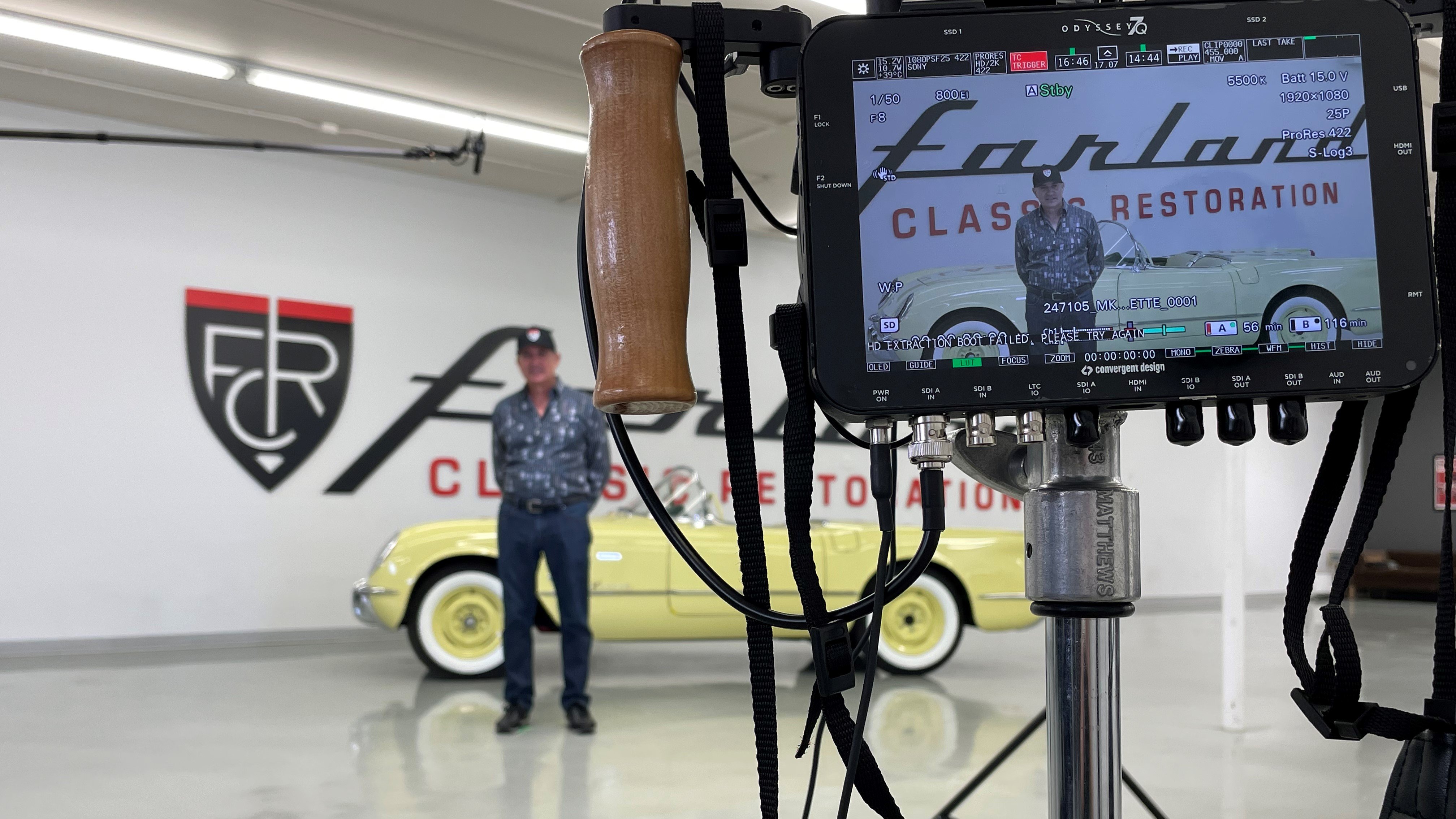 That's it for now, be sure to catch us in the limelight tonight on FYI channel at 8PM MST. If you happen to miss out on the fun, there is a second airing on Friday evening at the same time. Be sure to catch up with Jack and Tom on all the fiberglass fun! Thanks for stopping by! If you haven't had your Farland Fill, be sure to check out our other social media platforms including Facebook, Instagram, and Youtube.