The Spring Grand Openings
Here at Farland Classic Restoration, we think of our shop as just one part of the ever-growing Colorado Car community. Our guys in Englewood are fabricating original-style metal on a classic Ferrari or getting our body lines just right, while teams like REVhard Motors are working to import JDM rarities like Kei cars and the occasional RAUH-Welt Begriff, other groups like 3R Racing, are settling into a new shop and digging into all sorts of race cars. Over the past few weeks, we've sent Pat to a few grand openings to celebrate some of these amazing teams. So, we wanted to share the fun with you. Join us as we cover some of our favorite specialty automotive shops around the Colorado Car Community.
Here in Englewood, we joke we're in the heart of Colorado car collecting, from the guys down the block at Blue Chip, Bodies by Brown, and the Metal Surgeon, to the far end of the street where 3R Racing stood for many years as a cornerstone of the local automotive community.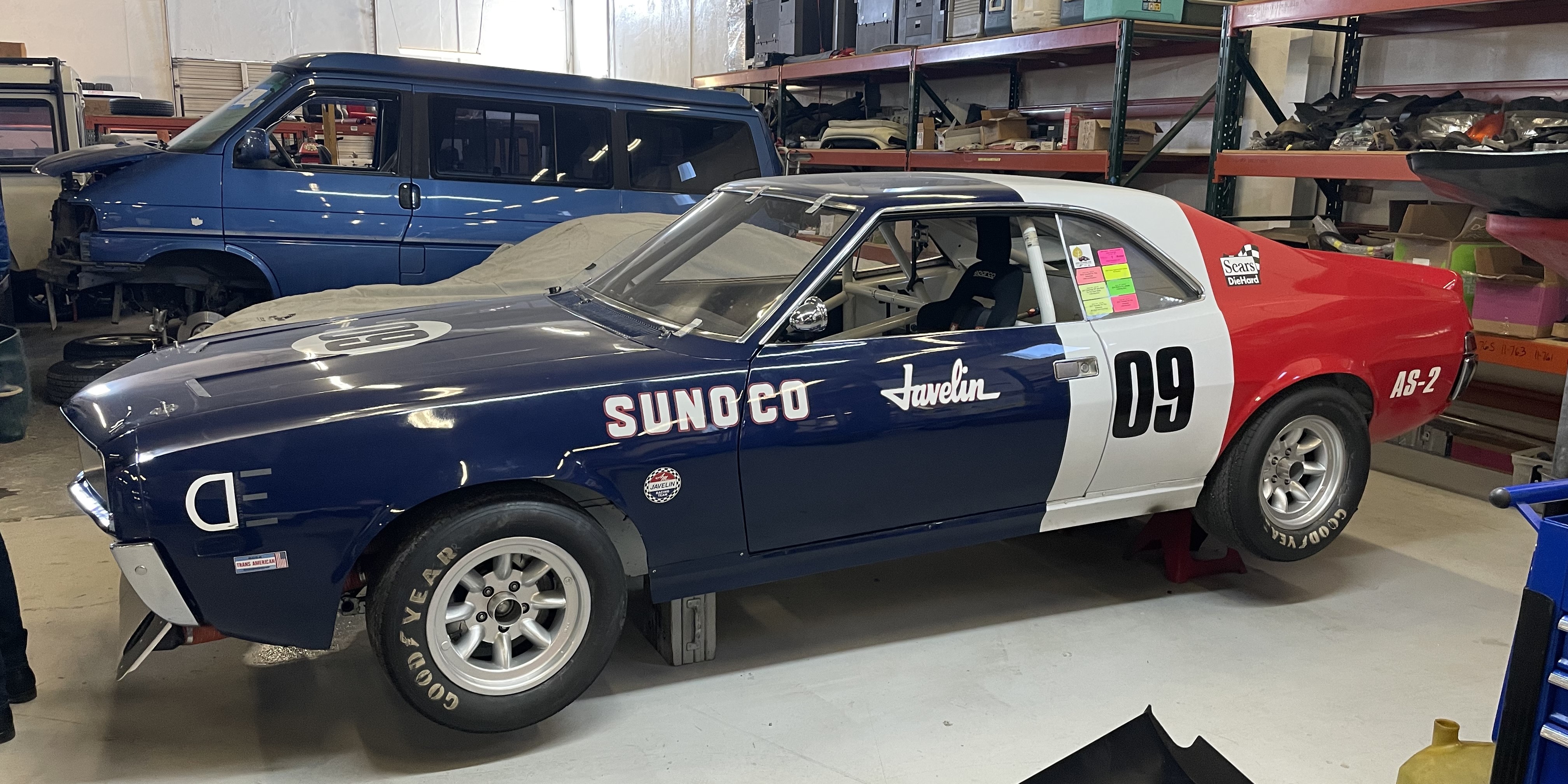 As we covered in past blog posts, the team at 3R Performance recently had to move from their location here on Kalamath Street to the north end of Denver. We miss having them just down the block for their expertise on those track-focused builds, but we were excited to see their new digs and get an idea of where their brand is headed. Two weeks ago, 3R Performance held a large open house event at their new facilities, 6404 East 39th Ave, here in Denver.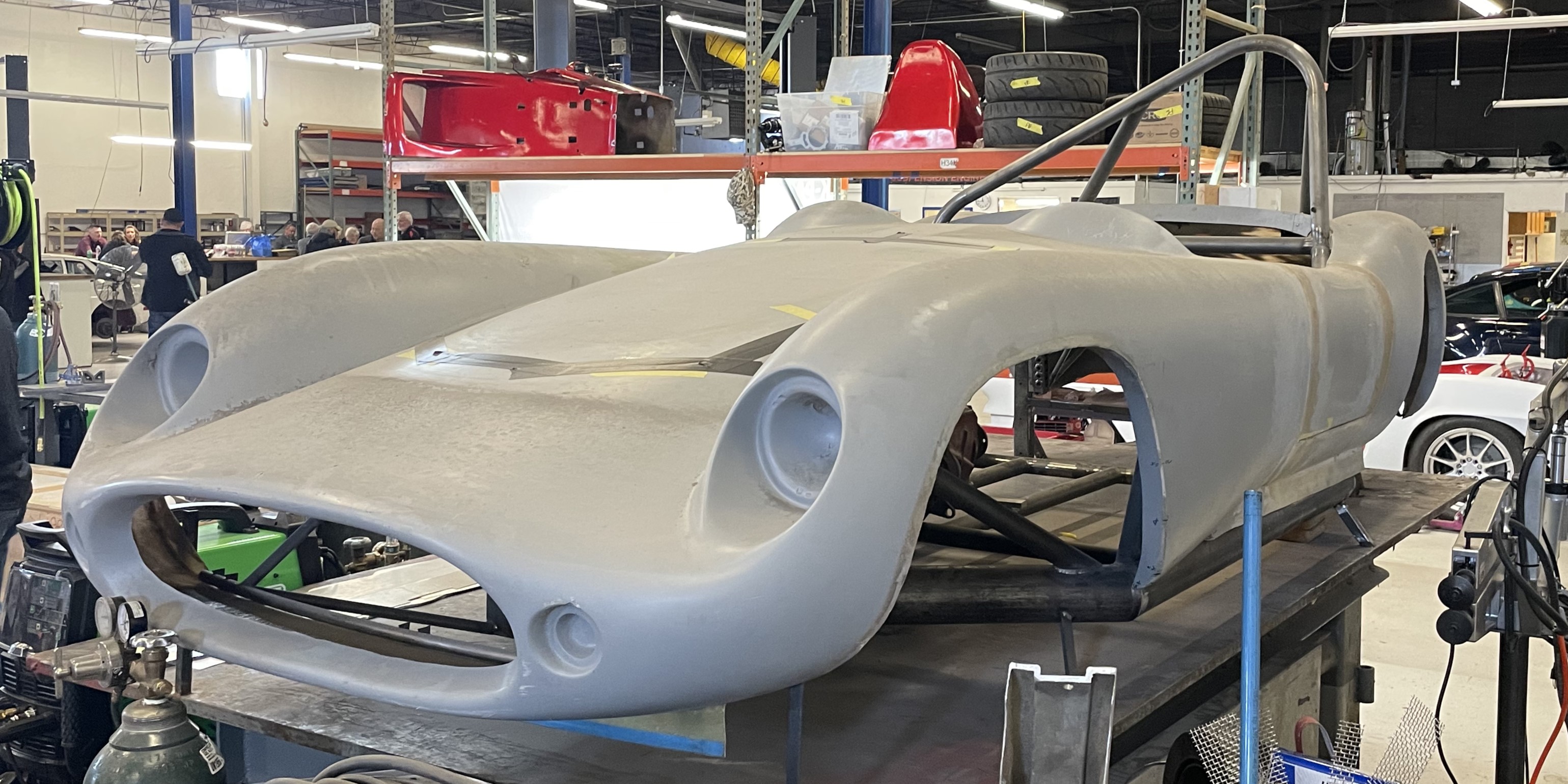 With the whirlwind of events for their team over the past few months, we were excited to hear their announcement of their new partner, Robb Holland. Robb has an extensive racing history with Rotek Racing and has experience racing in countless series from all over the planet, including the Pikes Peak International Hill Climb. With Robb's racing expertise and Mike Chamberlain's fabricating skills, we expect their team to continue growing as the one-stop shop for race prep around the state. Their new shop is about twice the size of the previous one, allowing their team much more freedom in storage, maintaining, and building these specialty racecars.
The event at 3R Performance brought out many unique cars, making the parking lot just as photographable as the indoors, where they showed off the pair of Rotek Racing Porsche Cayman GT4 Clubsport. One of these GT4 models, piloted by Robb, already has a class win at the SRO GT America powered by AWS at Sonoma Raceway. While the open house was full of excited clients and gearheads, Pat also overheard shop manager Mike, highlighting the process for making hemp bodywork on the GT4. The process produces a final product with similar strength, weight, and rigidity to a comparable carbon fiber fender without the harmful carbon footprint.
In short, the team at 3R Performance not only knows their top-level racing but made it clear they want to be able to assist and help develop other drivers around the area. Robb highlighted a few customer cars and some of the nuances built around specific drivers, one of Pat's favorites was the Adele Arakawa Porsche 911. She was a well-known news anchor in Denver for many years with our local 9News. While 3R Performance is the spot for building the right car for you, the REVhard Motors team on the OTHER side of town specializes in finding that obscure and unheard-of rarity for their clientele.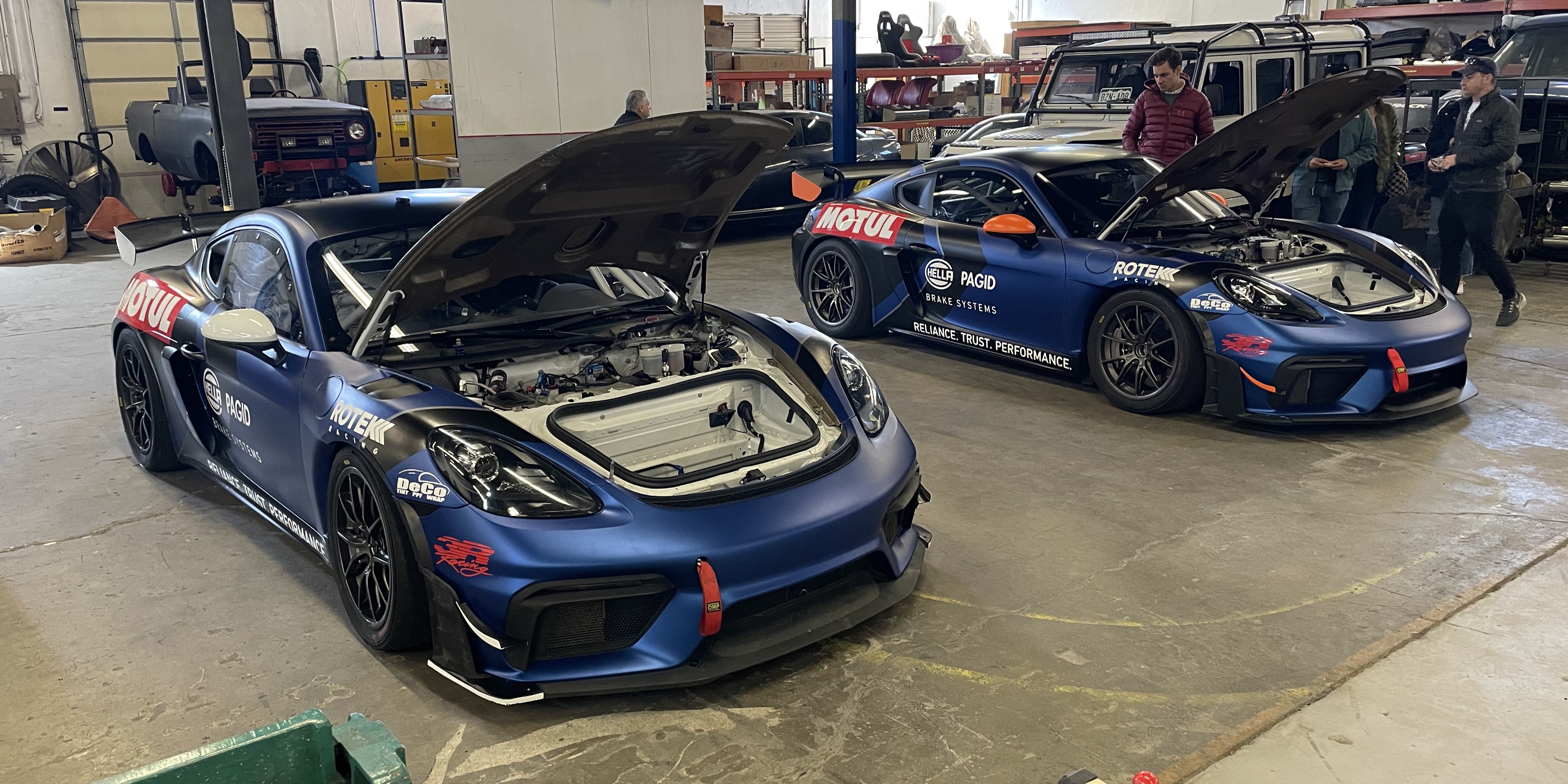 Farland Classic Restoration focuses on classic and rare Europeans, but it's not uncommon for the question of the Japanese Domestic Market or "JDM" to come about thanks to our varied client base. Our team plays with Japanese classics like the Datsun 240z, which recently got some fender repairs and paintwork, or the 1995 Honda Civic Si brought in for some dry ice detailing. We also recognize that excellent teams here in town have expertise in these JDM cars. When it comes to JDM, REVhard Motors is the spot.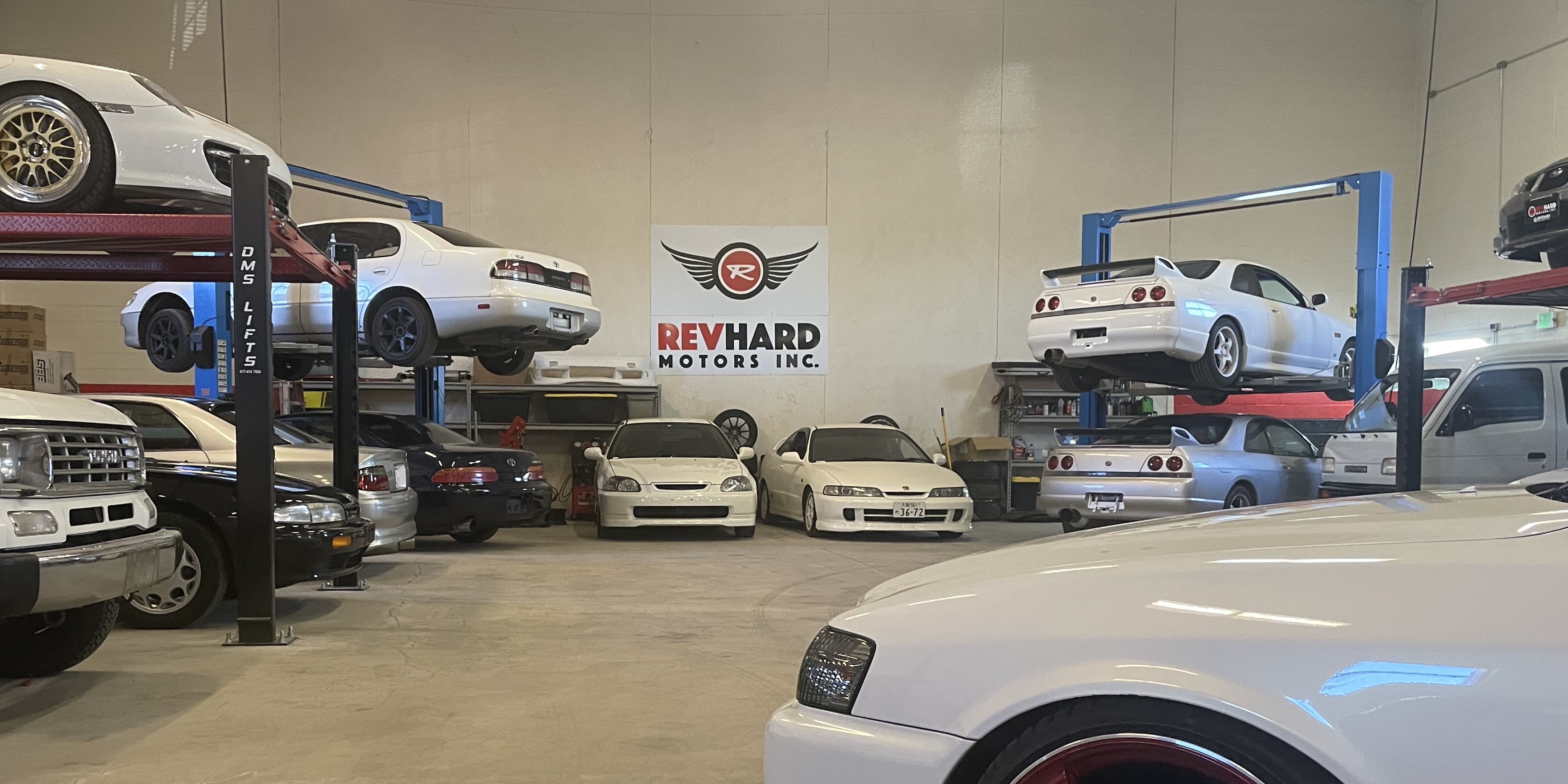 The REVhard Motors team has been in business for a few years but recently moved into a warehouse at 371 E. 55th Ave, here in Denver. Their new location is an excellent spot for their growing business. Their primary focus is importing, selling, and, most importantly, setting your rare car on the right path to U.S. titling and emission testing. Our Colorado emissions regulations aren't quite as stringent as California, but we're close behind. The team at REVhard ensures a car you brought from Japan can be appropriately titled, tested, and appreciated here in our lovely Mile High State. The owner, Josh, has many years of experience in local dealers and began the Revhard Motors name importing rare and obscure parts for these rare models.
Aside from their warehouse, they also work with teams overseas to acquire and find these rare rides. As the brand has grown, they've moved into quite the oddballs, from Stageas and Skylines to the KEI cars like the Autozam AZ-1 and Honda Acty trucks. Throughout their event, the 'RAUH-Welt Begriff' Porsche drew all the eyes. These 'RWB' cars are hand fabricated by a single man in Japan and have quickly become the "viral" custom Porsches over the past few years. We'll cover more on RWB in a blog soon; for now, we recommend you check out these incredible teams here in the Mile High City.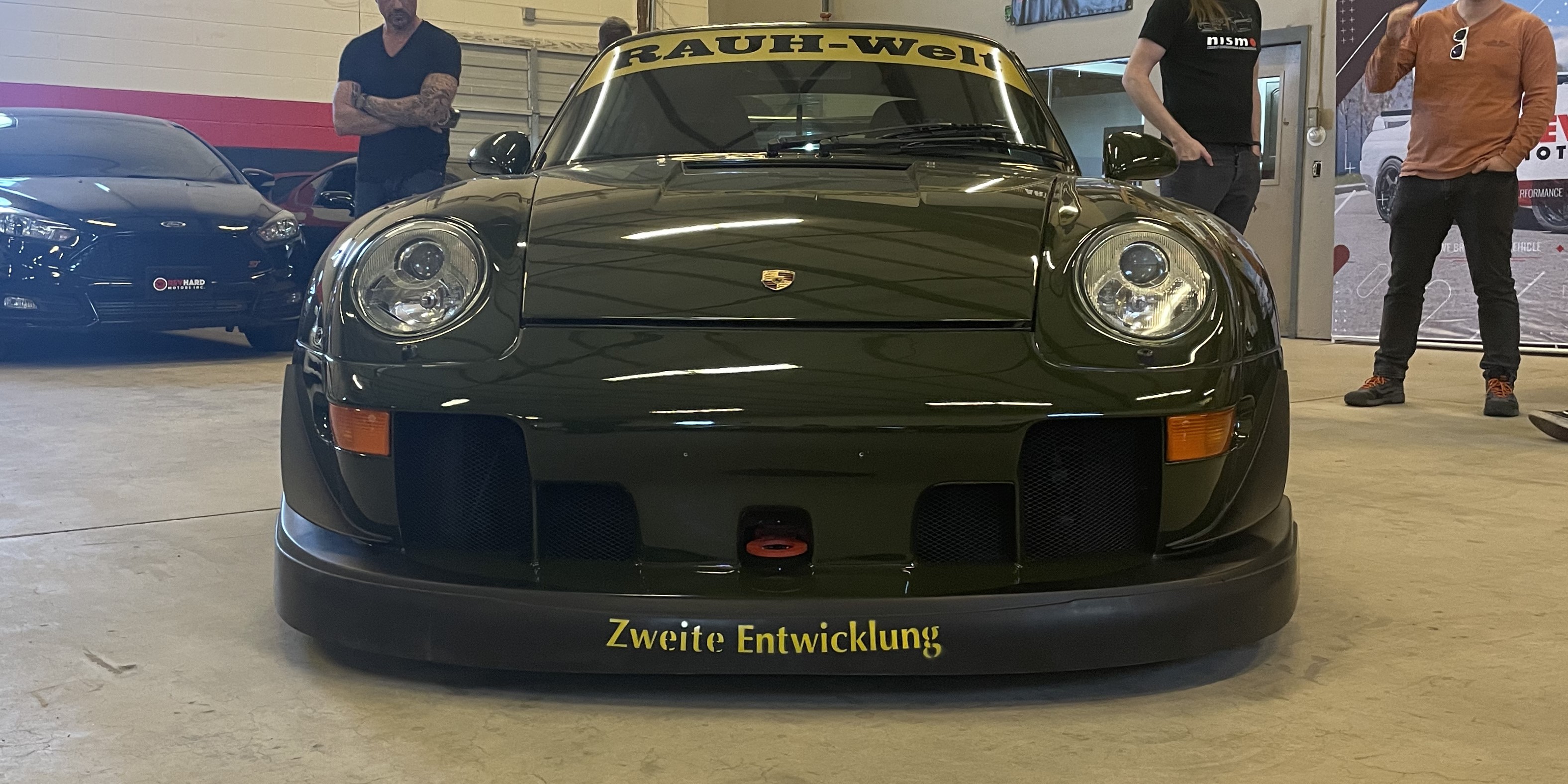 That's going to do it for us here in the shop today. We're deep into the 356 Convertible D engine install and documenting the 1968 Pontiac GTO getting ready for sale in the showroom. If you'd like to learn more about our services, give us a call at 303-761-1245. You can learn more about REVhard Motors on their site: Revhardmotors.com, and check out all the fun at 3R Performance here: 3Rperf.com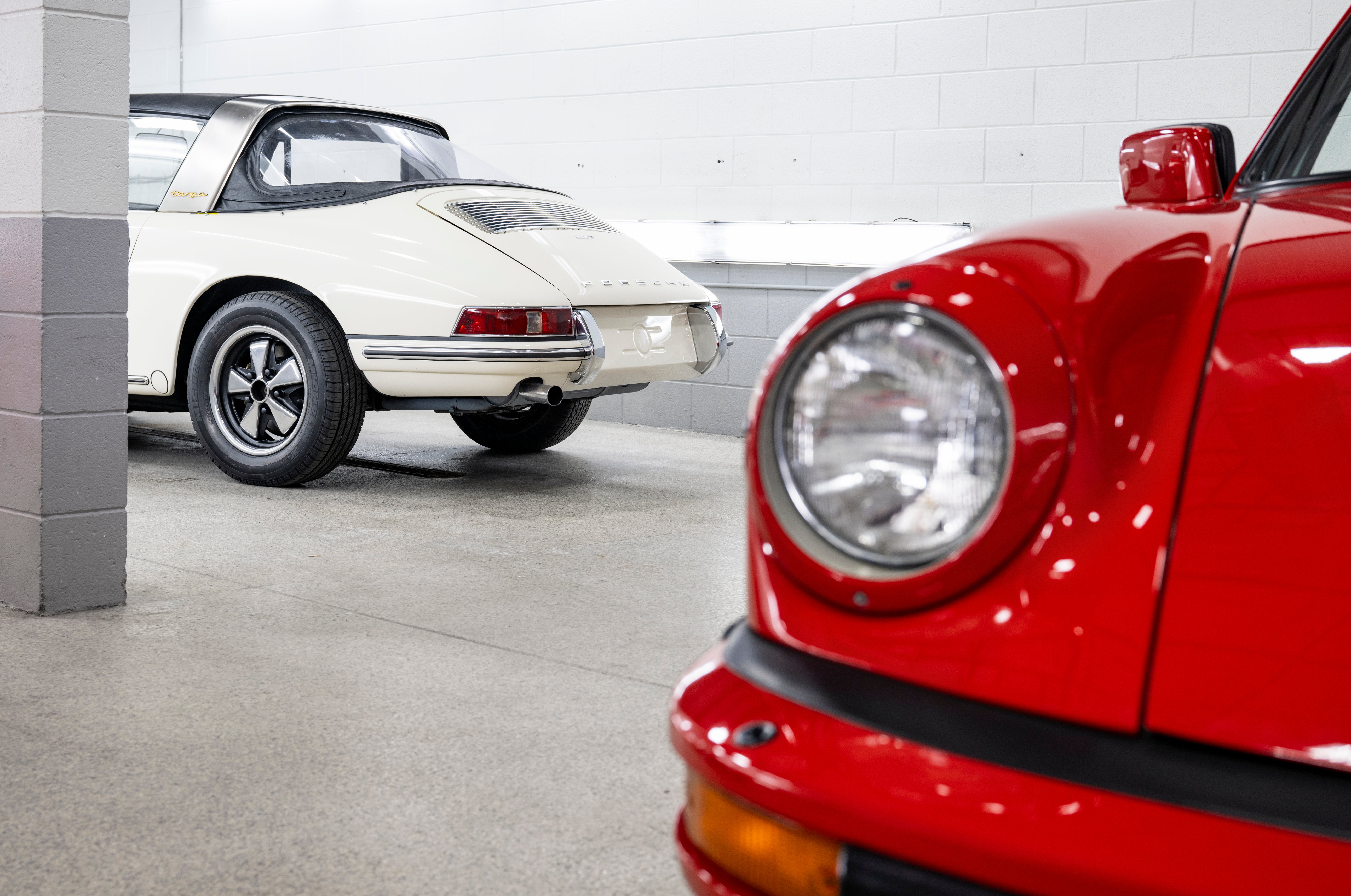 That's it for today! Thanks for stopping by!