Part of running a Classic Restoration Shop means we get to keep up with the cars that move through our doors. This one is especially unique considering the story around the car.
We met this Porsche 912E when the original owner was finally ready to let it go. The first owner had been a Porsche fanatic. He bought the car brand new in Chicago in 1976. The 912E was a one-year-only return of the 912 to the U.S. market. It came to fill the entry-level space left by the outgoing Porsche 914. Being it was a one-year only model for only the U.S. it has come to be an incredibly sought after Porsche, offering the classic air-cooled style along with fuel-injection.
Throughout the 912E production around 2,000 cars were built. That same year, Porsche would produce over 4,000 of the 911 model making this both rare, and unique within the community.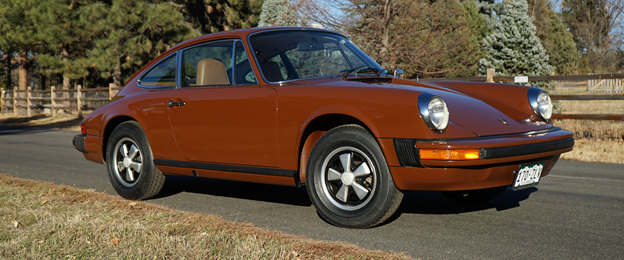 This 912E had lived a quiet life over the 40 years of ownership, only traveling about 19,000 miles. The original owner was a true Porsche fanatic and kept absolutely everything with the vehicle, original window sticker, owners' manuals, tools, keys, this guy was not joking around with his Porsche.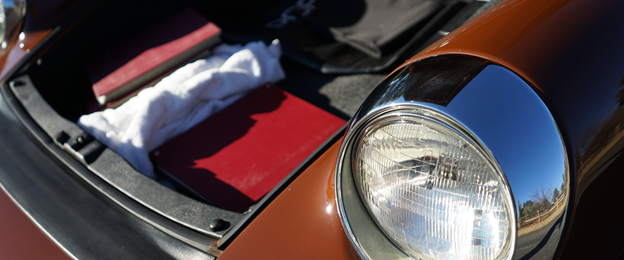 Maintenance was just as diligent. This car had never seen bad weather, never been smoked in and no signs of damage or rust. Aside from the vehicle being in such great condition, the owner had spec'd the car to the hilt. Back in 1976 the owner paid just over $2,000 in options for the vehicle including power sunroof, Fuchs wheels, Sport seats, Leather wrapped steering wheel and power windows.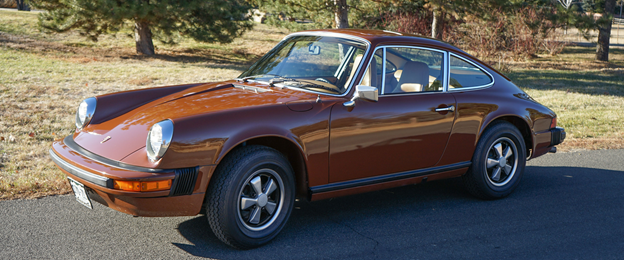 When the vehicle came into our showroom it was one of very few times that a car did not need some form of detailing before we got the beauty shots. This was when our friend Niels our in Norway found our site and of course, the car.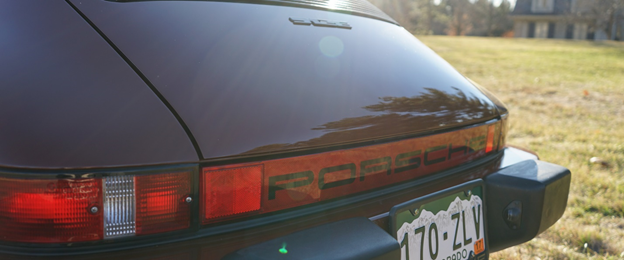 After talking about the vehicle, sharing photos of everything from paint depth to interior condition, Niels bought the car out in Norway. We had the vehicle shipped across the pond where it continues to live today.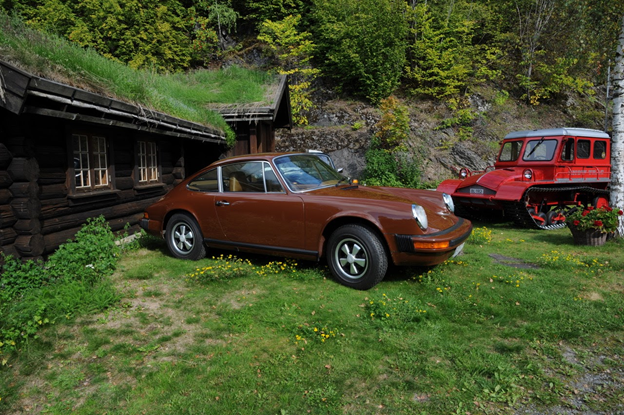 As you can see, Niels is a fan of the Air-cooled design. No better way to celebrate than with a classic Porsche. We joke the 912 is living the Norwegian getaway, enjoying life by the lake and hanging around the lodge. We're happy to see such a lovely little Porsche living a life we all wish we could have!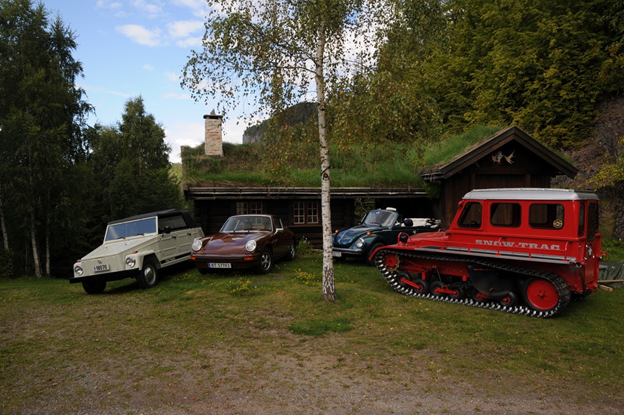 We love checking-in with our past restorations and consignment cars. Have a story you'd like to share about your Farland Classic Restoration? Email pat@farlandcars.com
Have a restoration of your own, a stalled out project, or something that just needs the final touches? Give us a call at 303-761-1245 or send an email to info@farlandcars.com