The Monterey Match-up
This week is the fantastic Monterey Car Week out in California. This legendary event has been going on for many years. Some of the standout events include the Gooding and Co. Auction, where we'll be keeping an eye out for a familiar Ferrari face, and they'll finish out the week at The Pebble Beach Concours D'Elegance. Aside from the numerous legendary events, the entire city turns into a car haven throughout the week where you can see legendary cars you'd likely NEVER see on the streets.

If you haven't heard of Monterey Car Week, you're missing out on one of our absolute favorite annual shows. Our owners, Jack, Trina, and the family, have been going to Monterey Car Week since the late 90s and have had the chance to develop many great friendships over these 30 years. Today we'll cover three classics in the shop that would make perfect cruisers for the week out in Monterey.
To get us started, we'll jump in with the most prevalent of our trio, the 1973 Ferrari 365GTB/4 Daytona Restoration. This V12 classic is getting the final fit and finishing treatment in the shop. While the shop owners are away, we've meticulously worked with the doors, interior handles, and door cards to get this race-winning classic ready to roll. The old Rosso Corsa color on this classic would've brought plenty of eyes. Still, now, with this deeper shade of blue, it would surely be the talk of the town, as people would be keeping their eyes peeled for that originality, or as we like to call it, the Farland Finish.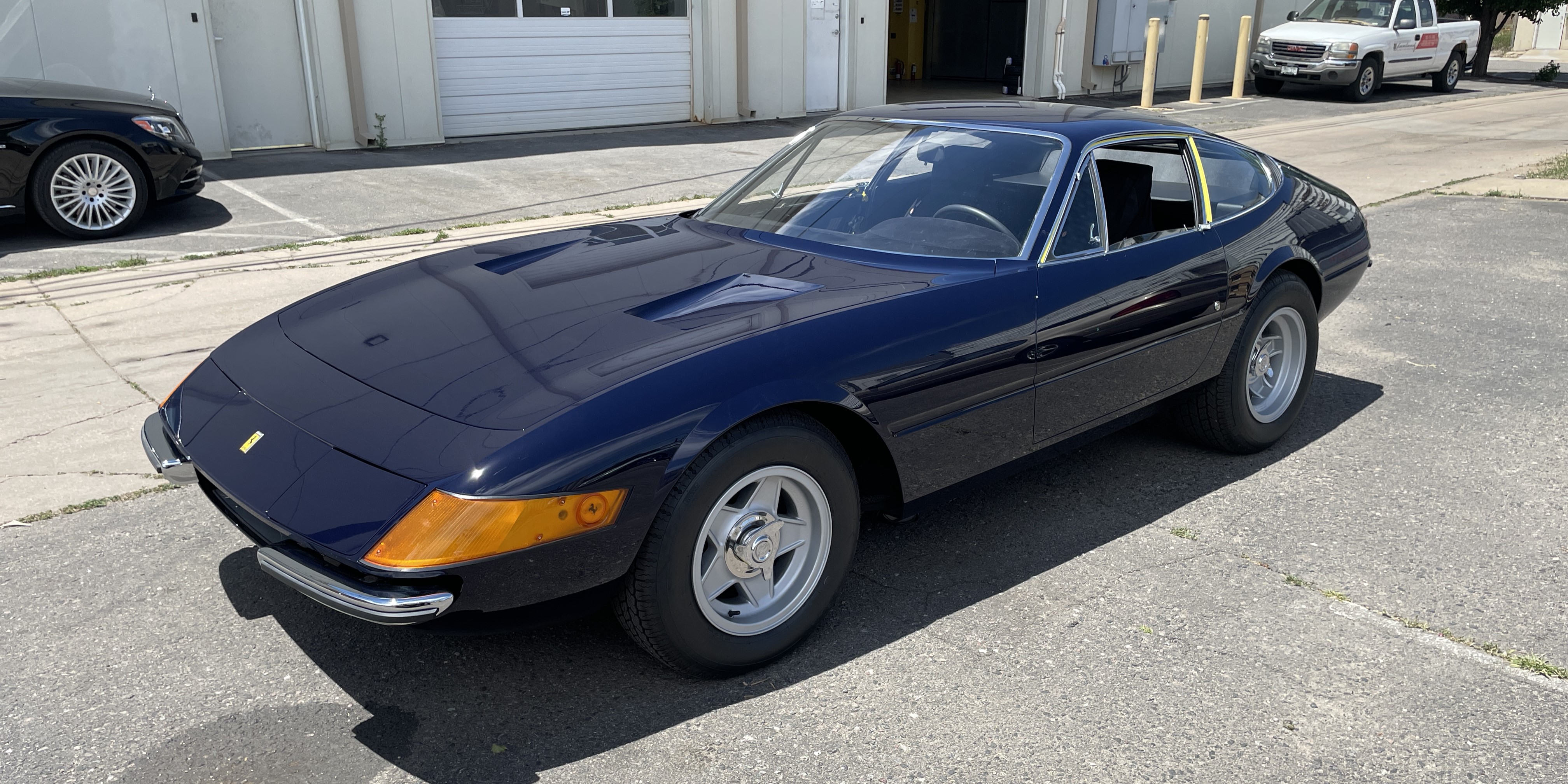 Second, for the hypothetical California Adventure, another Ferrari V12 classic that's currently available in the showroom. This earlier Ferrari 330 GT 2+2 represents all the class and legacy of the Ferrari Colombo V12, with a bit less of the racing-focused panache. This classic has been well-preserved throughout its life and benefits from a high-quality restoration in previous years. Our in-house Ferrari Concours Judge figures you could even drive this powerhouse onto the lawn at Pebble, considering the level of restoration and originality shown by this model.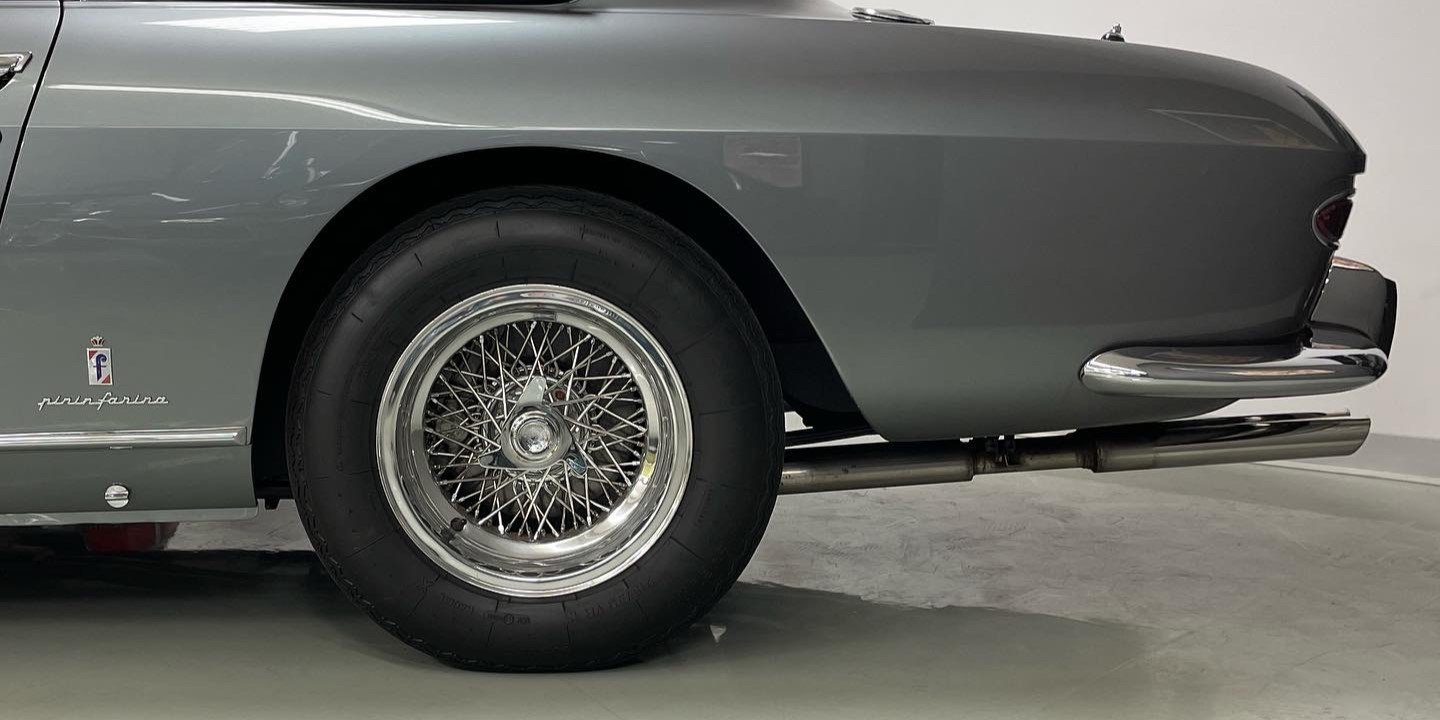 Third in this classic Concours trio is our fantastic Mercedes Benz 280SE 3.5 Coupe showing just 57,000 original miles. This Big Body Benz is another one of our Farland Favorites; of the three times this car has been sold throughout its life, our owner Jack sold it twice. Forgive him for not selling it new at the dealer back in 1971.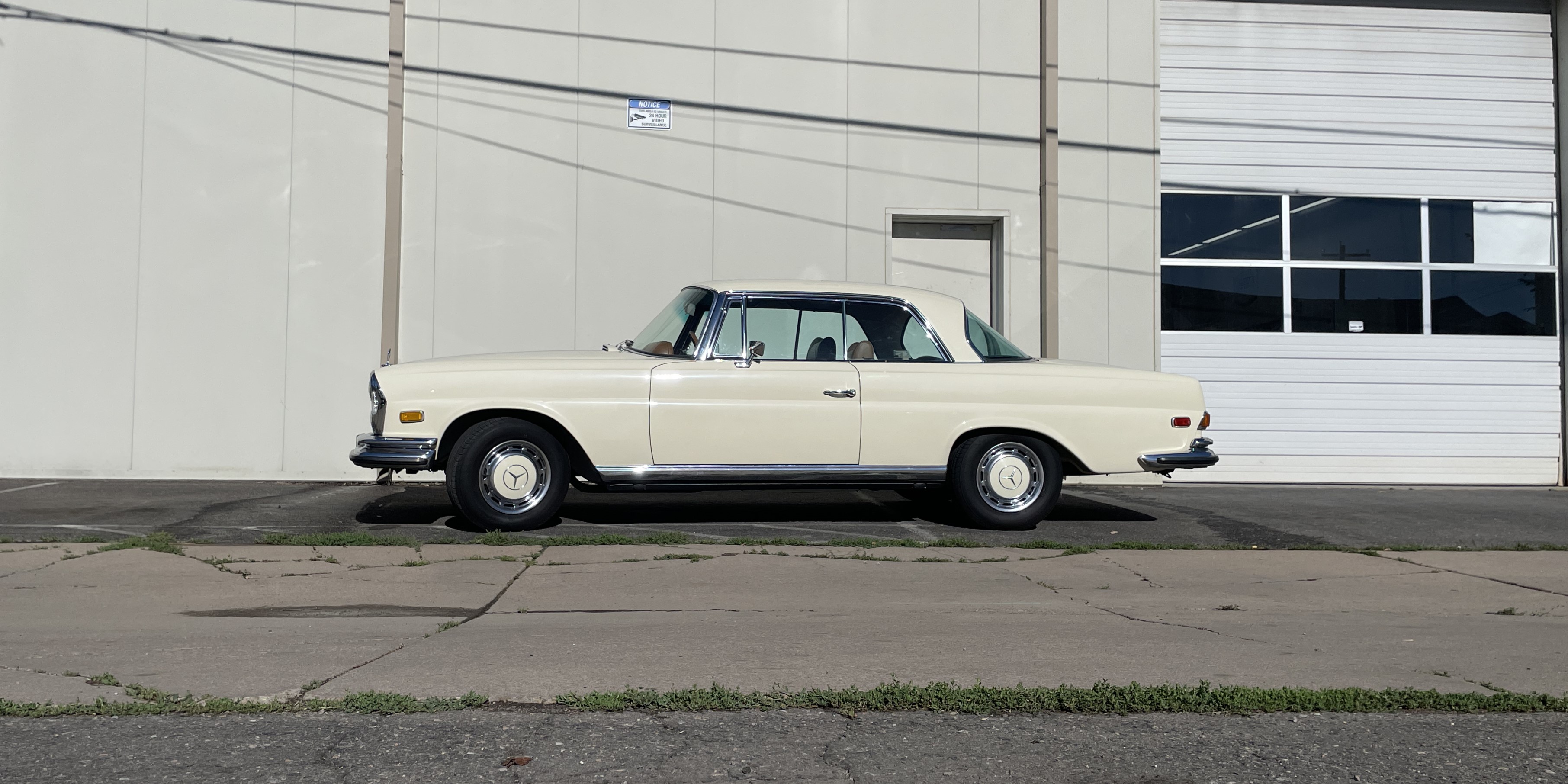 This Benz came to us after a long life in Palm Springs with a loving couple. As they aged out of their driving needs, they reached out to Jack, knowing he had a love and adoration for these marvelous Mercs. He sold it to another older couple who appreciated the legendary 3.5 V8 for a few years before they began to consolidate their collection and brought it back once again. This classic is getting ready for its fourth owner, but it would look like the part out at Monterey or even hanging out on the lawn. Of course, that's not the only Farland Favorite hanging around for a visit...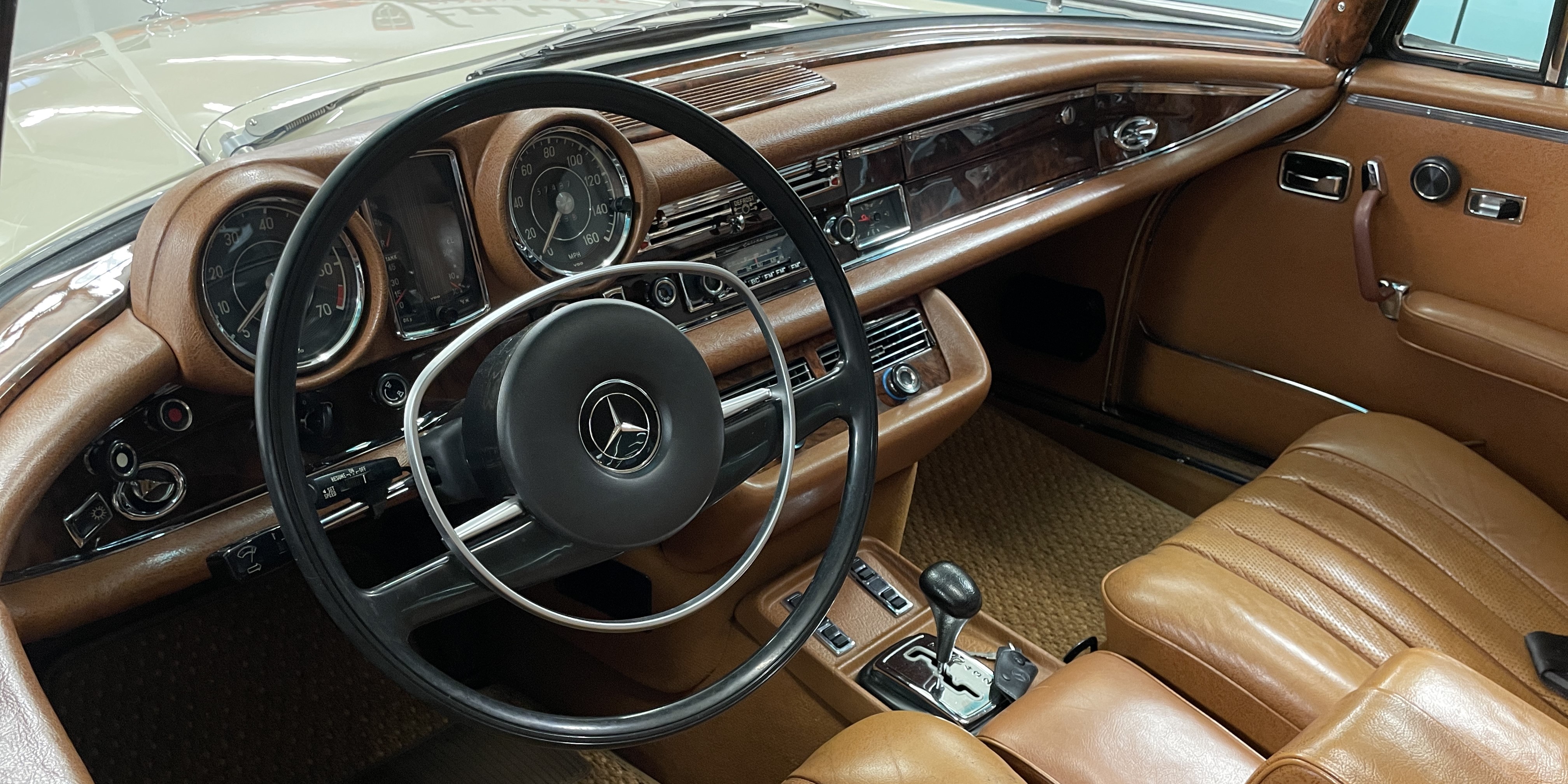 We think all three of these classics would be great icons out at Monterey this week. While the auctions are starting to take off, we'll observe the market as we help these classics find their way out to new owners soon. If you're interested in these or any of the classics in our showroom, check them out here, or call our shop at 303-761-1245. You can also always send an email to info@farlandcars.com. If you haven't had your fill of Farland Fun, check out our most recent Livestream below. Thanks for stopping by, and if you're out at Monterey Car Week, be sure to say hello to our team!