Restoration & Preservation - Mercedes-Benz 280SE 3.5
As many know, running a restoration shop is an entirely different ballgame than your standard collision or repair facility. Restoration shops often receive some of the most challenging work, whether completely rebuilding and restoring a wrecked classic or fixing repairs done by a previous "technician." In short, beginning a nut-and-bolt restoration is like opening a present and hoping there's nothing inside. When you pull paint, you always hope for smooth, unworked metal. Today, we'll cover some of the mentality behind restoration shops and how our team here at Farland Classic Restoration can provide you with the utmost care for your classic, supercar, or forgotten relic.

In restoration shops, there are two main schools of thought. The first is refining and mastering a particular brand, model, or rarity; the second is a shop's focus on client relations and developing a beneficial restoration relationship with prized and knowledgeable clients. For places like Canepa, their team has become the end-all-be-all for the Porsche 959. For a time, our shop was considered the standard for Ferrari 250 PF Cabriolet restorations after working with five examples throughout the mid-2010s. We see value in both of these styles of restoration shop, but for example: Ferrari only built about 240 of the Series I and Series II two fifty PF Coupes. Having restored 5 of them in the past ten years is a good portion of the entire model run; if we want to keep our shop busy, we can't just focus on the 250 PF Cabriolets.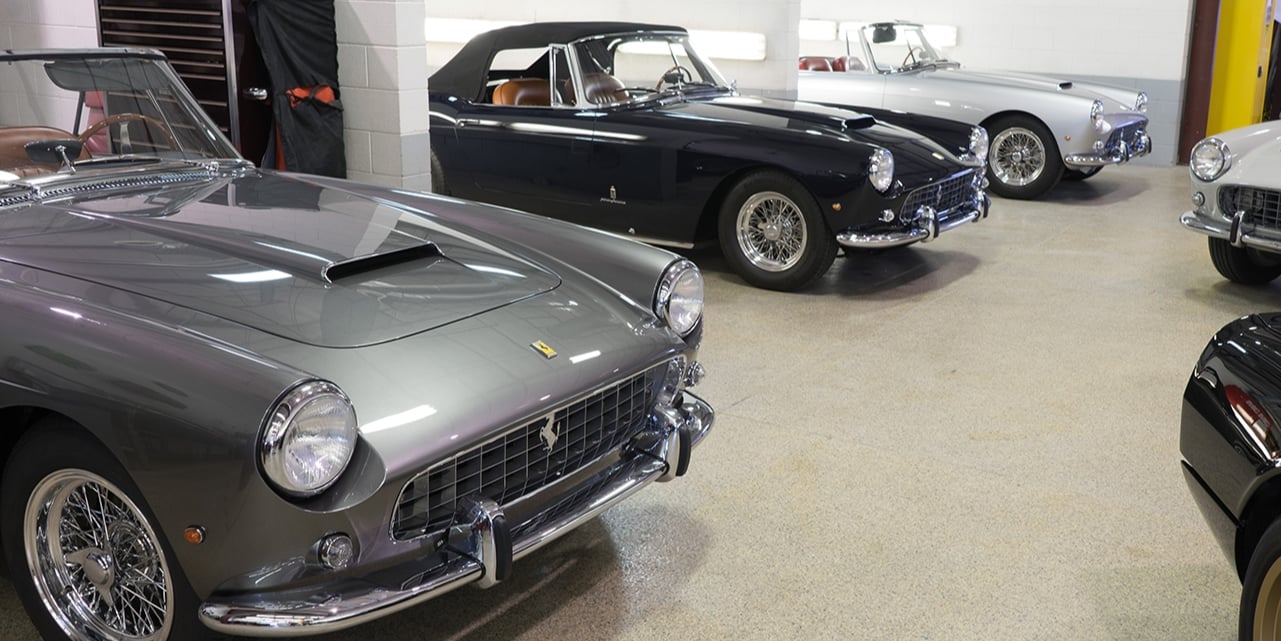 Of course, that Ferrari knowledge is still here in the shop with longtime dealers and builders like Bill Orth and Jack Farland. Still, with their countless years of experience in the automotive industry, we find our shop leaning more towards the latter mindset as more clients are always looking to get into new and different automotive experiences. You may hear us joke about how the shop has pairs of cars come into the shop and showroom. On the one hand, it's a bit funny to see two rarities move in together, but it also proves our team has a measurable knowledge of preserving and maintaining these classics. Would you feel more confident taking your Italian car to a shop with one other Italian car in the building, or one with 3 OTHER Lamborghinis currently in the works?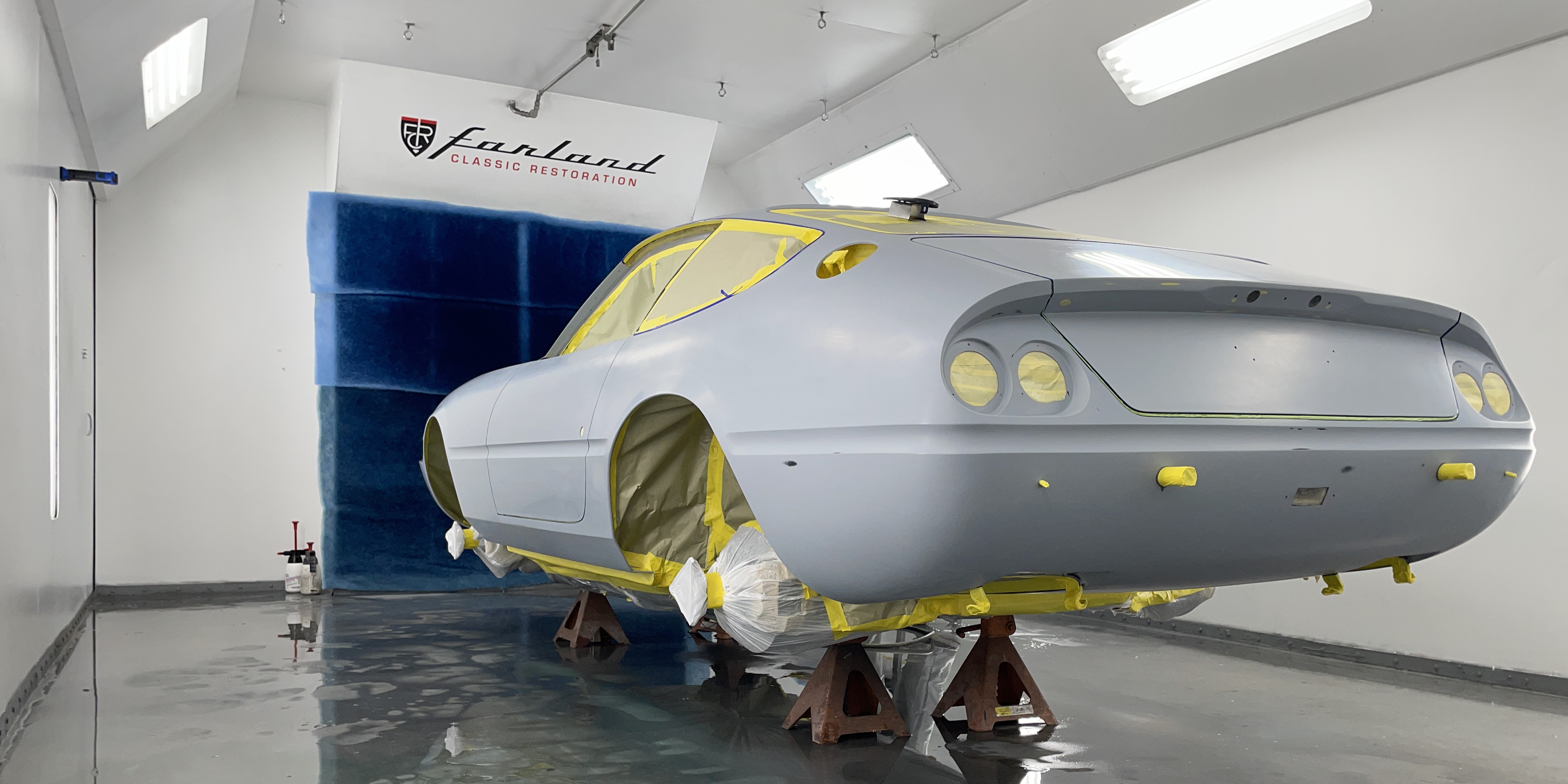 One recent example that helps to highlight our team's knowledge base on many classics is the Mercedes-Benz 280SE 3.5 Cabriolet and Coupe. These rare W111 examples with the larger V8 engine can be worth up to 5 times what a smaller 6-cylinder example would sell for, but look very similar aside from a "low grille" design. In total, just 4,500 W111 3.5 examples were produced, while closer to 60,000 six-cylinder models left the factory. Sure, many shops would be happy to help you with your six-cylinder car, but if they've never seen the V8 models, would you want them to do a valve adjustment?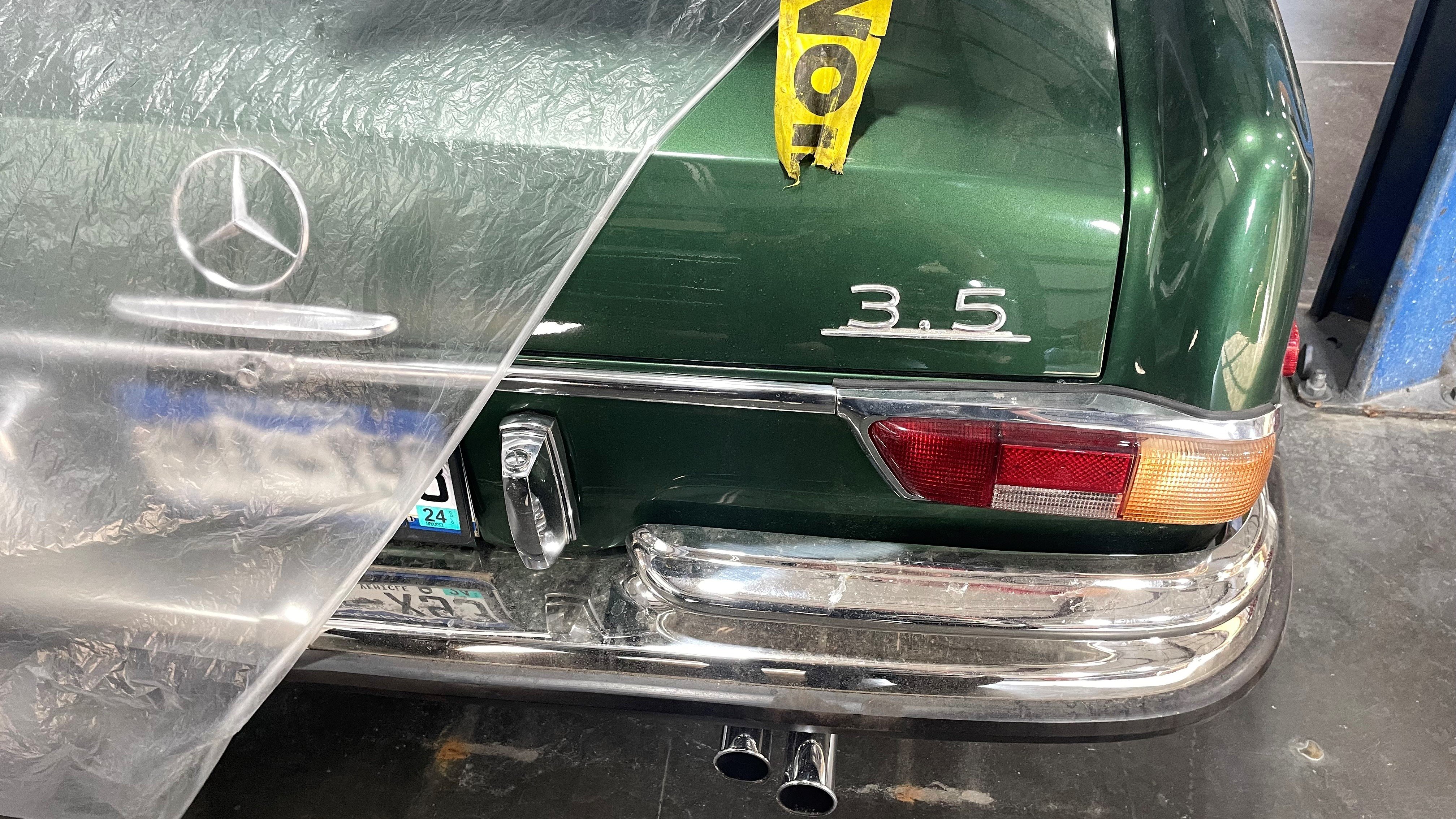 The first Benz to arrive was the 1970 Mercedes Benz 280SE 3.5 Cabriolet. This example is perhaps the most sought-after W111 chassis considering the powerful V8 engine, comfortable seating for five, the electric convertible top and of course, that fantastic metallic green color. This one-family-owned example has spent a long life here in the Rocky Mountains but was recently involved in a minor incident and needed some rear quarter panel repairs. After working with our PDR team, the technicians determined that a replacement panel would be necessary. This information led to a hunt all over the world for a W111 cabriolet rear quarter panel. We quickly discovered that the coupe and cabriolet panels were slightly different, thanks to some comparison with the other 280SE 3.5 recently through the shop. After much searching, the team found what we believe to be quite possibly the last "new-old-stock" of W111 3.5 Cabriolet rear quarter panels. That's right; this one was replaced with the original OEM Mercedes parts. We recently matched the original Moss Metallic Green and are well into reassembly on this rarity.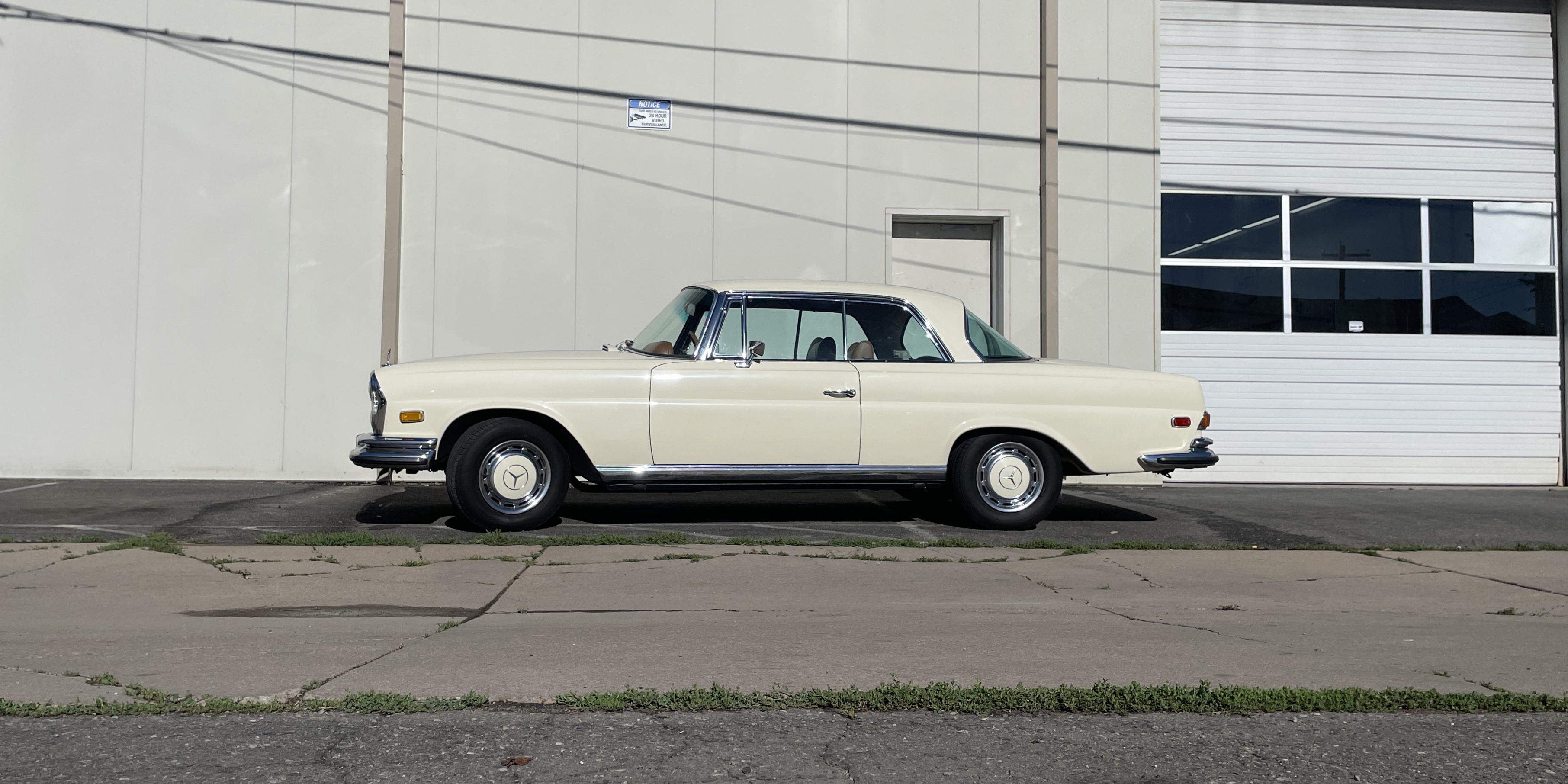 While the Moss Green Metallic was getting the restoration treatment, the other car was all about preservation. The 1971 Mercedes Benz 280SE 3.5 coupe stopped in, especially to see our owner, Jack. He has sold this exact car twice in his life. The only time he was not involved with the sale of this car was when it left the dealership new. The car has returned to us multiple times because of Jack's care for the owners and their beloved W111. Our team was happy to document and share this classic. However, we found that this original example still showed just 57K original miles, so an extensive detail and our special dry-ice blasting was all we needed to keep this MB looking factory fresh. For many interested buyers, the nuance of the six-cylinder versus eight-cylinder cars isn't much of a thought, likely because of their very similar look. Our team here in the shop is very well-versed in the values of these classics, and we were able to help find a Mercedes connoisseur who understood the V8 importance and the presence of this original classic. Plus, with our knowledge of the Ivory car's history and originality, we used it as a comparison point for our restoration car (aside from the coupe-specific features).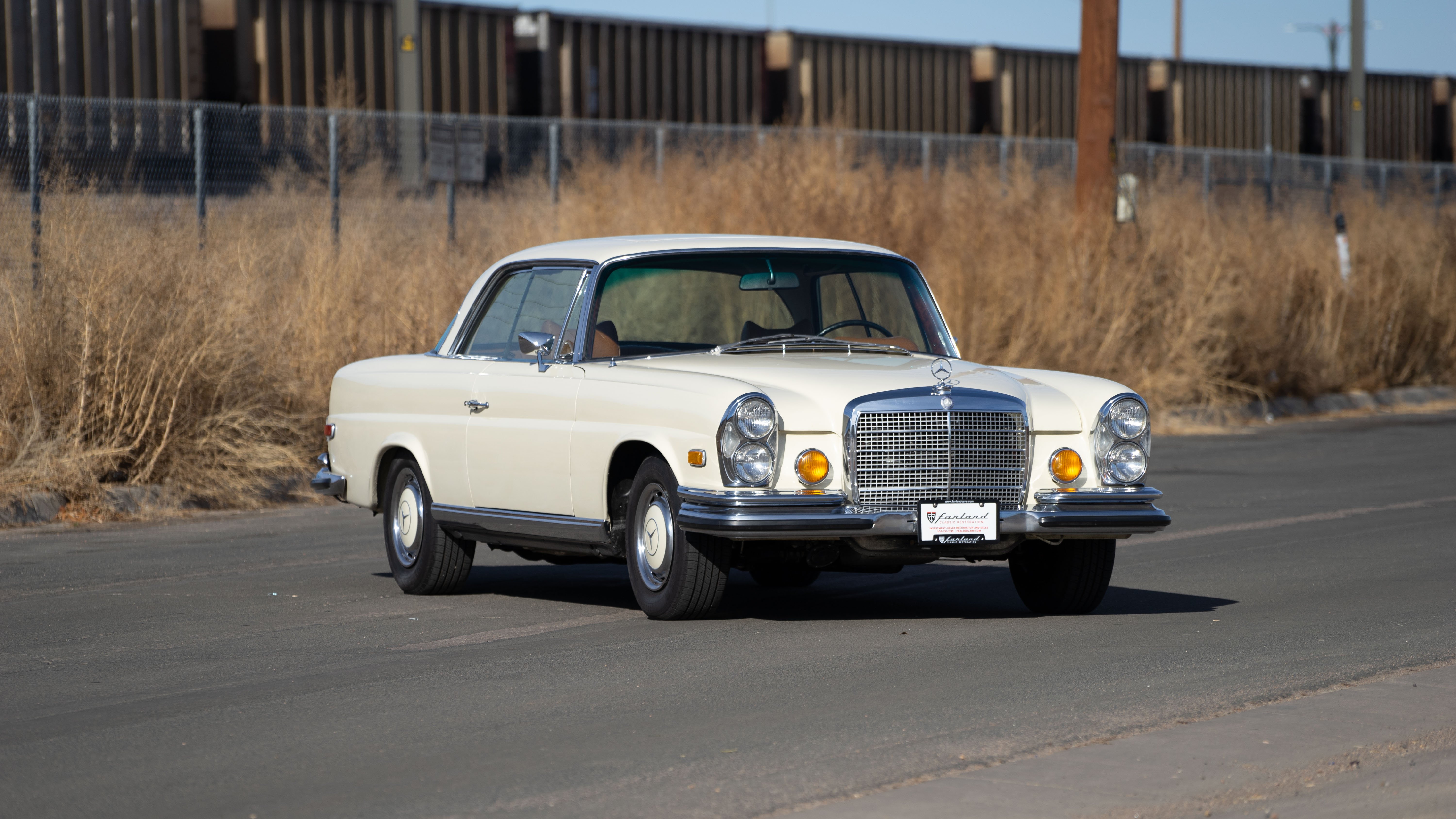 In short, both these restoration mentalities have their place. In a model-specific shop, you can often find masters of a given chassis, able to identify changes in transmission gearing from year-to-year or highlight the number of cars built with specific and rare options. In our shop, we understand that every make and model has its following, language, and common questions surrounding a given chassis. Our team has countless years of learning these languages, handshakes, and the dances to prove our knowledge and give you confidence in finding the next caretaker for your Concours-level restoration.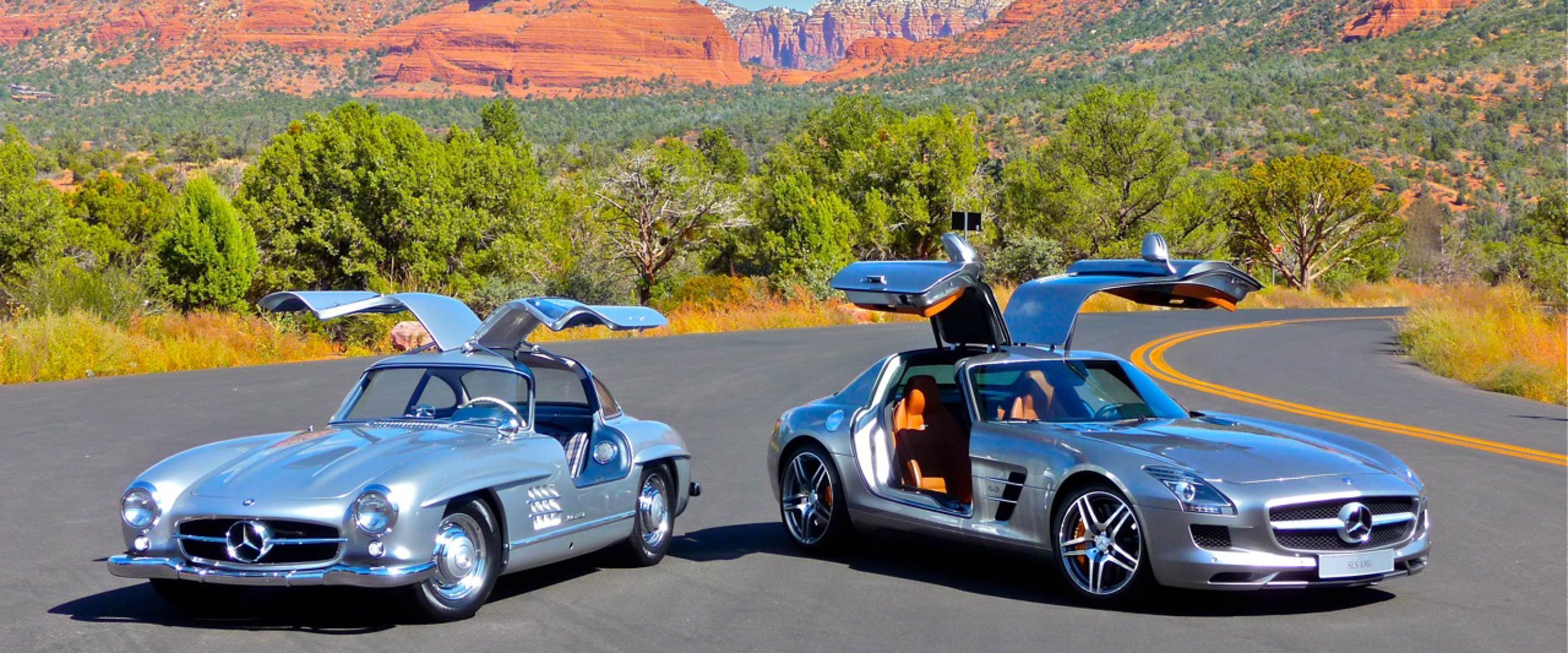 That's going to do it for us today. If you'd like to learn more about any of our current restorations, be sure to check out our socials on Youtube, Facebook, or Instagram. If you have a question about your classic, give us a call at 303-761-1245, or you can always send an email to info@farlandcars.com.