The Big Benz' - W111 and W112
In the early 70s, Mercedes had made a name for themselves with large, luxury-focused automobiles designed to move you and up to four passengers in style. Sure, the brand had their well-loved SL chassis in production, but we'll talk a bit more about that model next week. Today, we're focusing on some of the bigger-bodied cabriolets and four-door Mercedes of the era with a pair of Leaf Green Benz.
Our first Leaf Green up on the docket is the W111 'Fin-tailed' Cabriolet. The W111 chassis had originally been introduced in 1959, but by the late 60s, Mercedes saw they needed to move on to updated designs. The brand's last cheer for the W111 chassis was the 280SE 3.5L, a V8-powered monster compared to the inline 6 that had been offered in earlier W111s. You can really see the extended 'Fin-tail' in the photo below.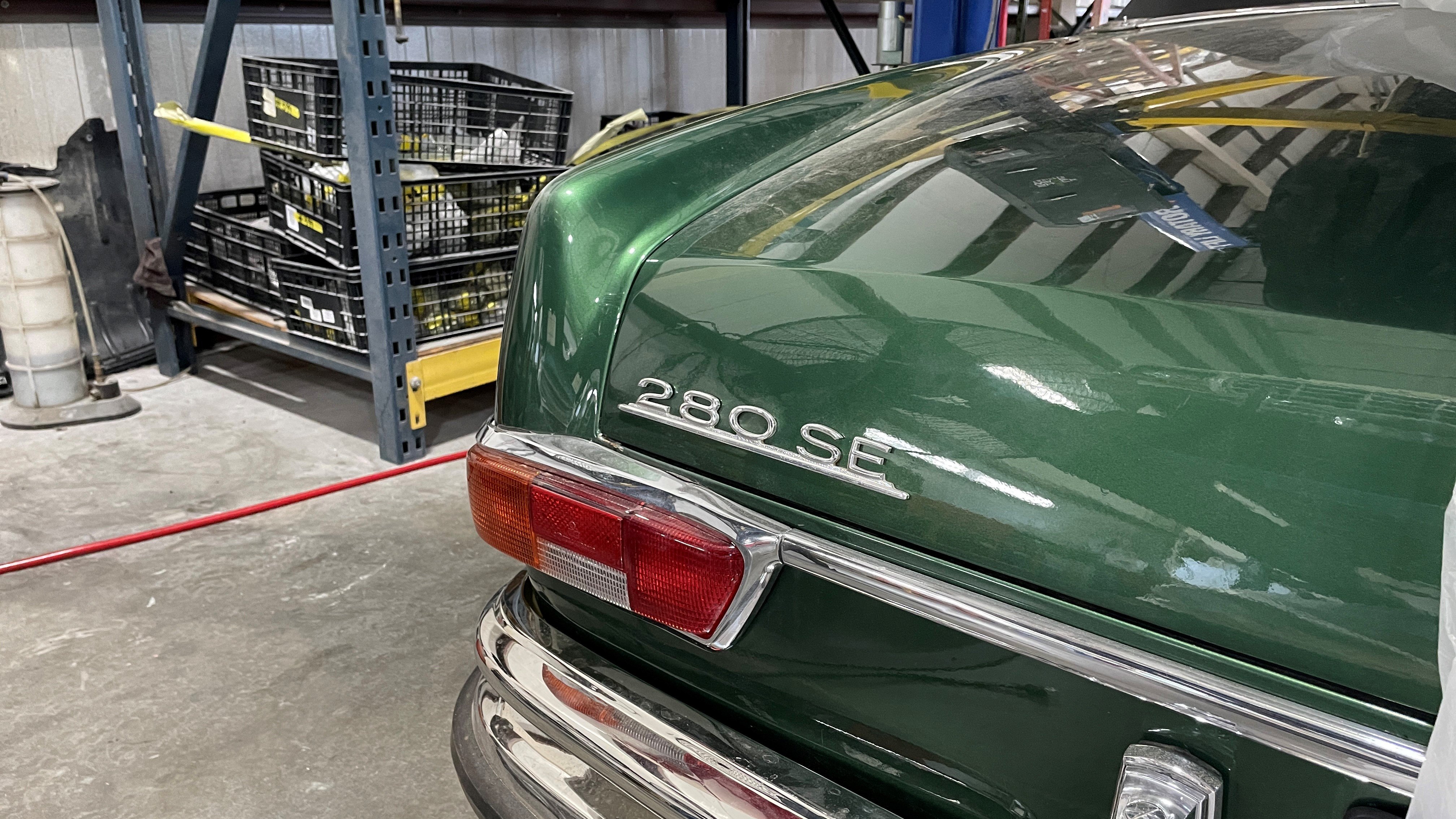 The cabriolet model became incredibly rare with a short one-year production run and only 1,232 examples ever built. One of the key indicators of a V8 W111 is the Flat radiator or "Flachkuler" so-called for the lower-slung hood when compared to inline 6 models.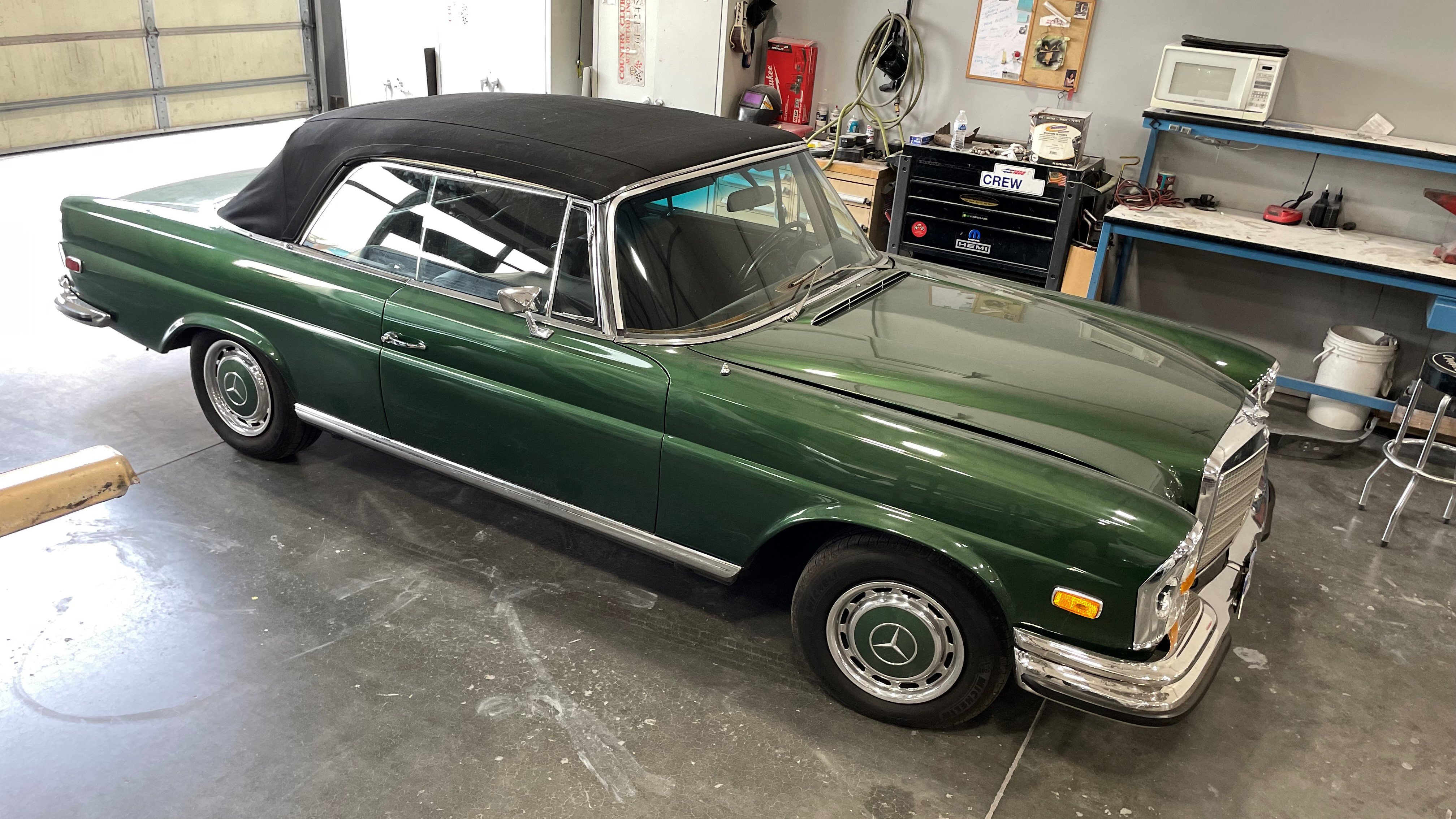 This example in our shop is a great Farland car, a single-family-owned model since new. It has spent most of its life up in Aspen, Colorado showing the family around in the warmer summer months. The family has been happily driving the car over recent years, but a recent spin of the engine caused some worry with some 'metal sounds'. We currently believe it to be a timing chain issue, but we've been quite busy in the shop and we'll be digging into this soon enough.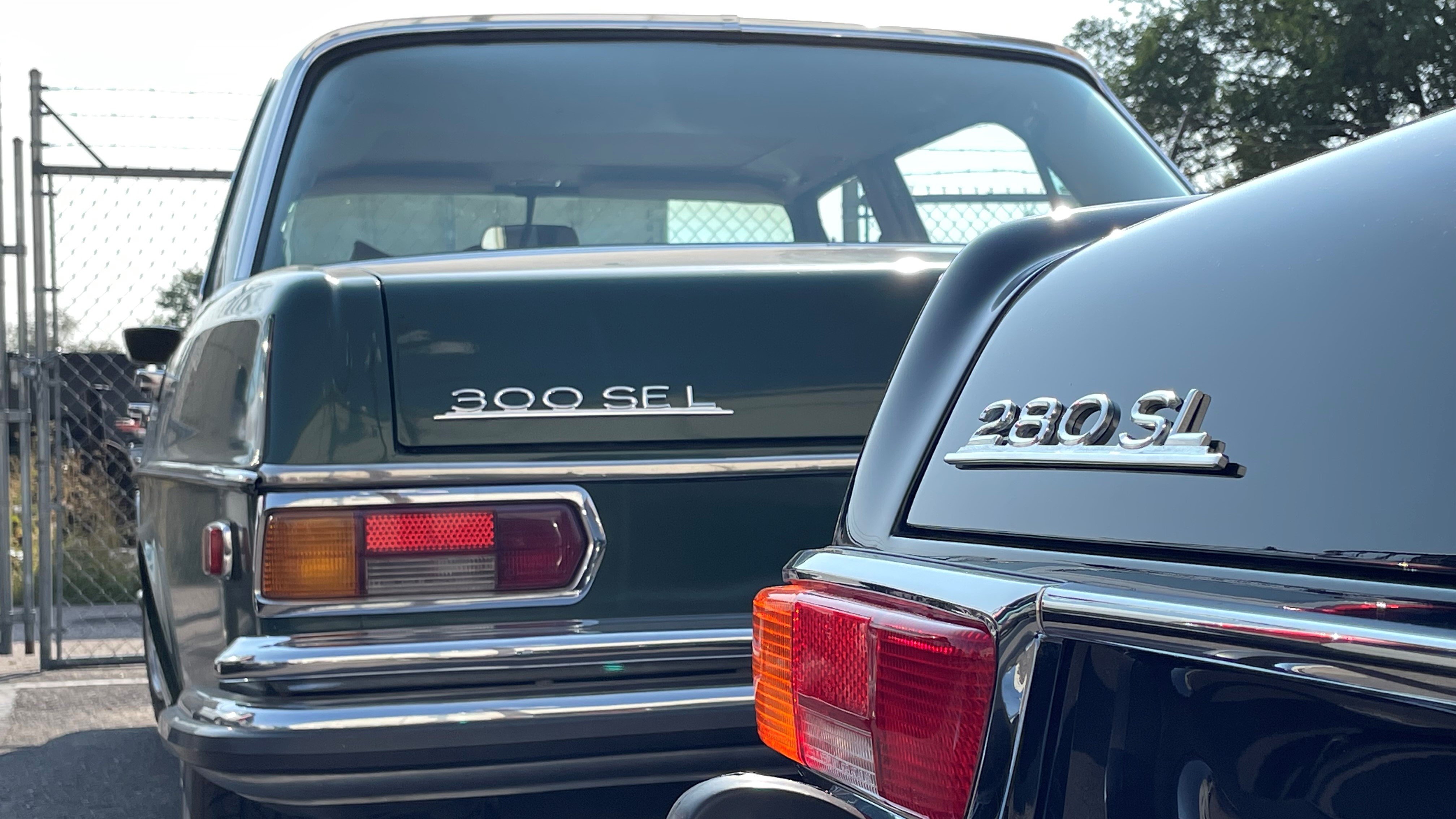 From this point, Mercedes moved into production on the bigger limos and four-door monsters. In 1968, they introduced the powerhouse that was the 300SEL 6.3L. This model was powered by Mercedes-Benz flagship V8, the M100 engine. Previously the design had only seen use in the S600 Limousines of the time but helped the much lighter W109 to become the fastest four-door available on the market at the time of its introduction. While the earlier 'Flachkuhler' 280SE is incredibly rare and sought after, the 300SEL is no slouch with only 6,526 exampled produced between 1968 and 1972. The 300SEL had very few issues with it when it came to us. We went through and are doing an extensive detail on the Leaf Green paint before this one goes up for sale.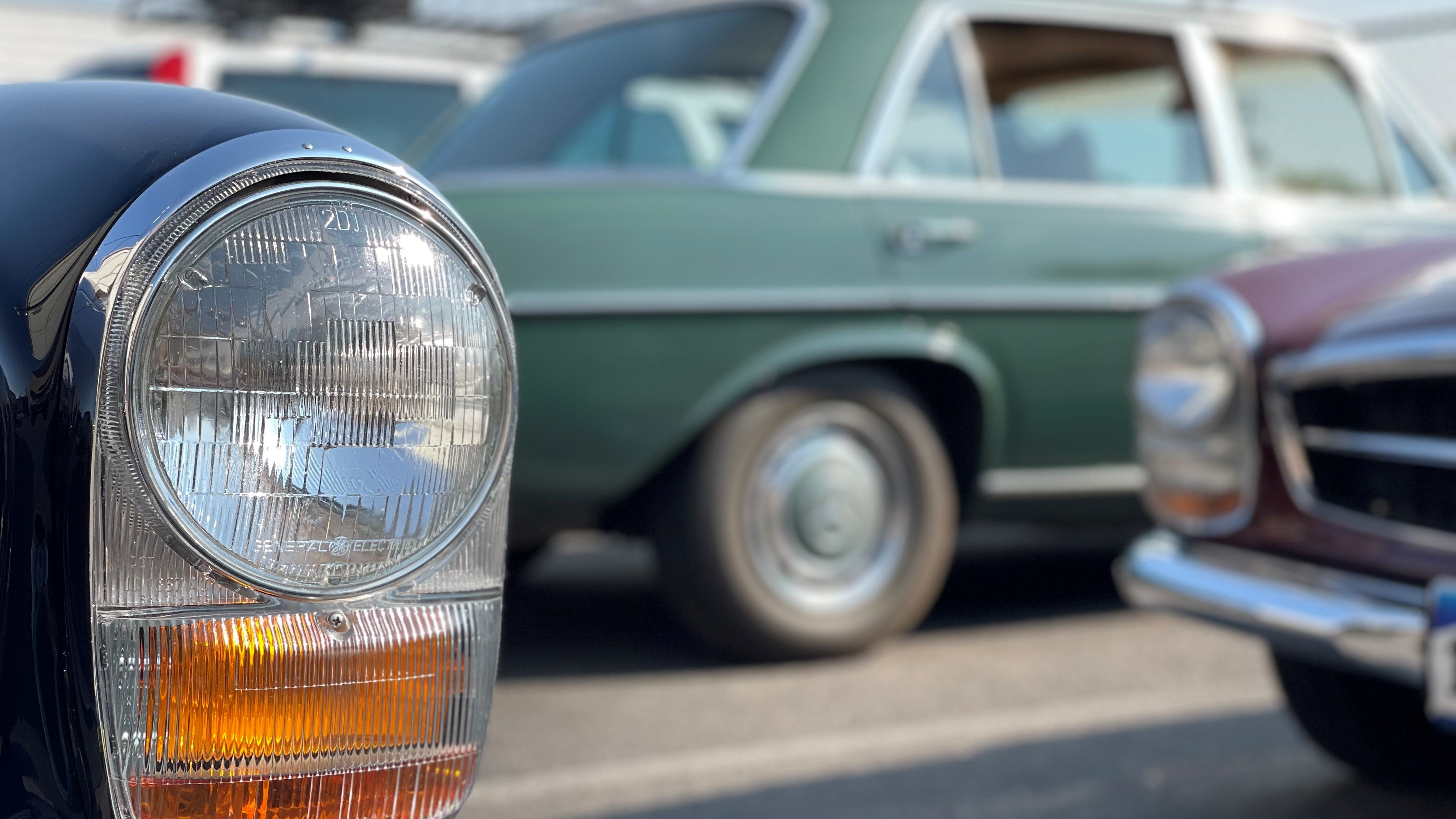 These two German rarities are just some of the amazing classic car restoration work we do here at Farland. As always, thanks for stopping by. If you have a restoration of your own looking for the Farland touch or a car ready to go up for sale, give us a call at 303-761-1245 or send an email to info@farlandcars.com.