Online Shop - Now Open!
While the technicians have been getting the Hudson, Ferrari, and Porsche nut-and-bolt restorations buttoned together, some of the team has been building our online store! We're happy to announce we will now have merchandise available both online and here in the shop at 3800 S. Kalamath!
Some of our initial offerings include keychains, tee-shirts and baseball caps. If you'd like to check them out you can head over to the Facebook store.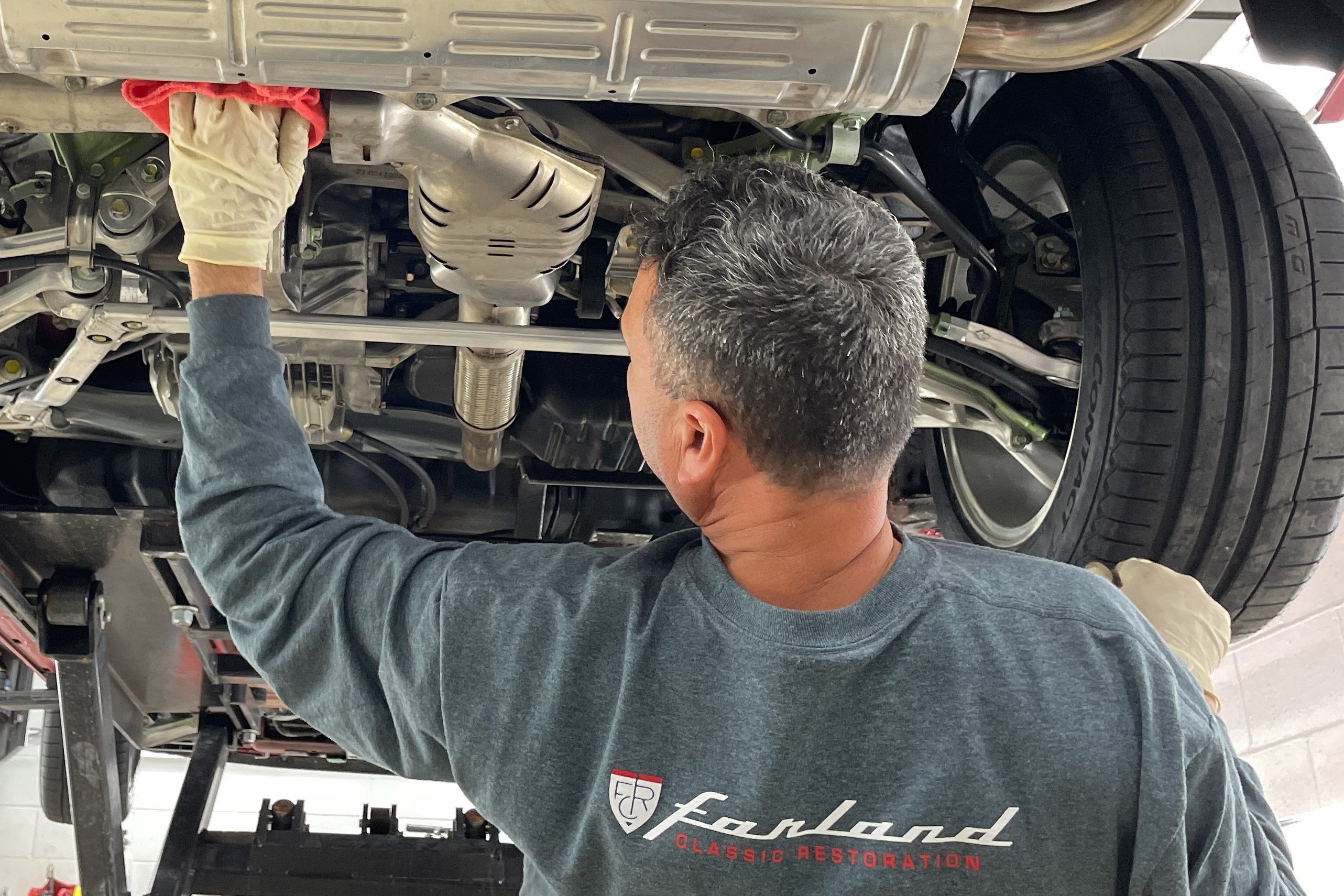 Here you can see Jorge wearing one of our Farland Classic Restoration long sleeve tees.
This gear is awesome for wearing to Cars and Coffee, out for a drive or during your next weekend of working in your garage! We will be continually adding additional products in the coming months including detailing and cleaning kits for your classic restoration!
If you want to check out more of our awesome gear in action, you can check out this recent Youtube video with Jack where he highlights the nuance of detailing classis single stage Porsche paint. You can get a hold of your own baseball cap and detailing apron here.
Be sure to keep an eye out for all our awesome products and merchandise as we continue to grow our online and in-person store!
While we're getting the current restorations finished up, we hope to start seeing more of our merch out and about! If you're all geared up and looking for your next Farland Classic Restoration, give us a call at 303-761-1245. You can always send us an email at shopmanager@farlandcars.com. If you're looking for our consignment cars, go check out the showroom here, or shoot us an email: info@farlandcars.com
That's it for today, happy shopping! Don't forget to keep up with us over on Youtube, Facebook, Linkedin and Instagram for all the metal, paint, and icons moving through the shop and showroom. Thanks!