MG Metalwork
If you've been keeping up with the shop and showroom you know we sold this classic 1959 MG MGA to a great customer here in town at the end of 2021. Unfortunately, soon after this car left the shop it was involved in a hit-and-run accident. Since then, the car came back into the shop and Pat has kept this one under his watchful eye so he could give you all the details surrounding this repair. Join us for the MG Metalwork.
To get started we'll highlight the fantastic MGA 1500 and its 2021 sale here. No more than three weeks after we'd sold the car, the owner had parked this car on a side street when the drivers' side fender was struck by a Mercedes.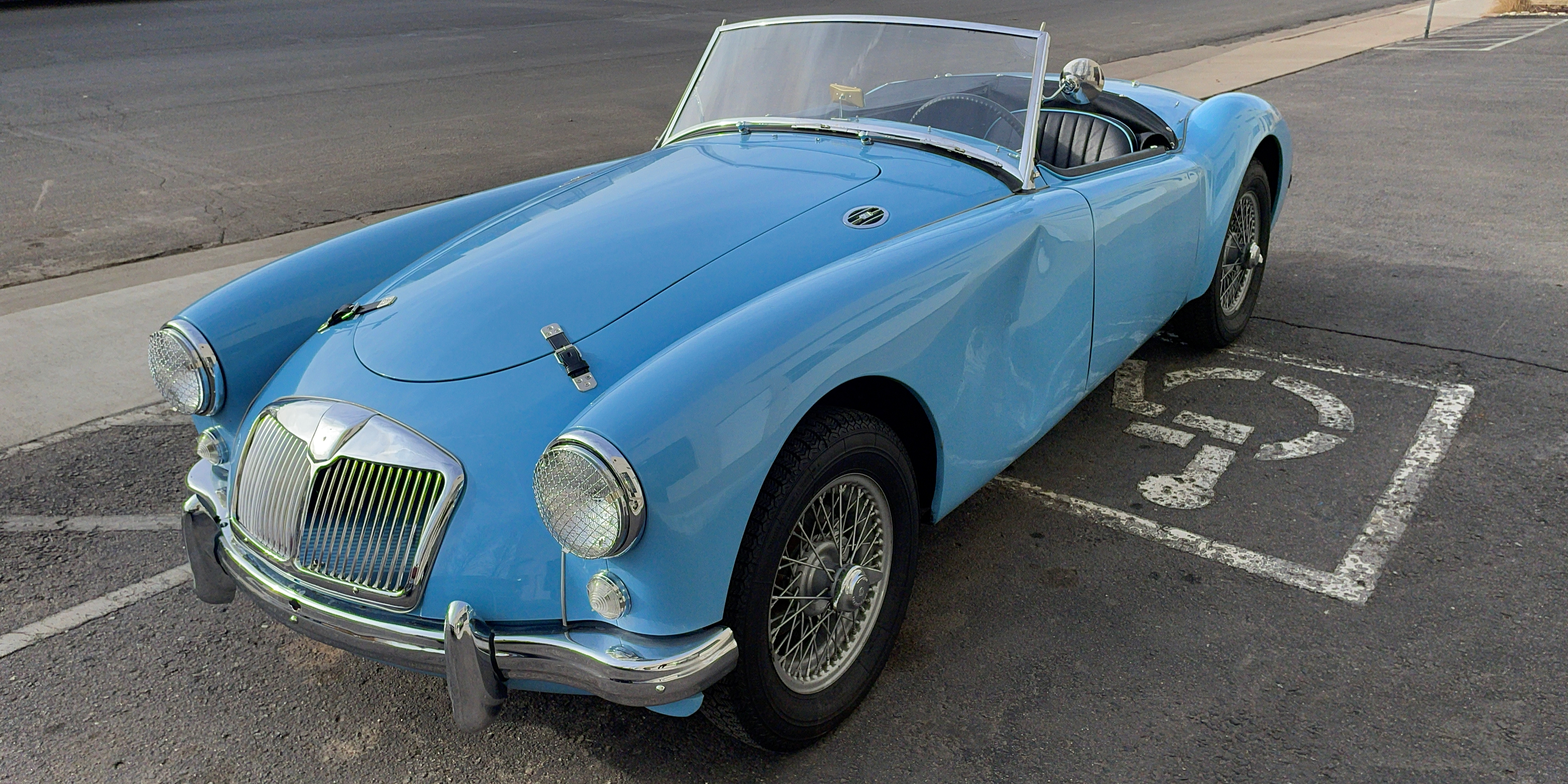 The Mercedes owner drove off, but the owner knew who he could call. We were happy to be able to work with this owner's insurance company and ensure their classic baby blue was properly fitted and color-matched throughout.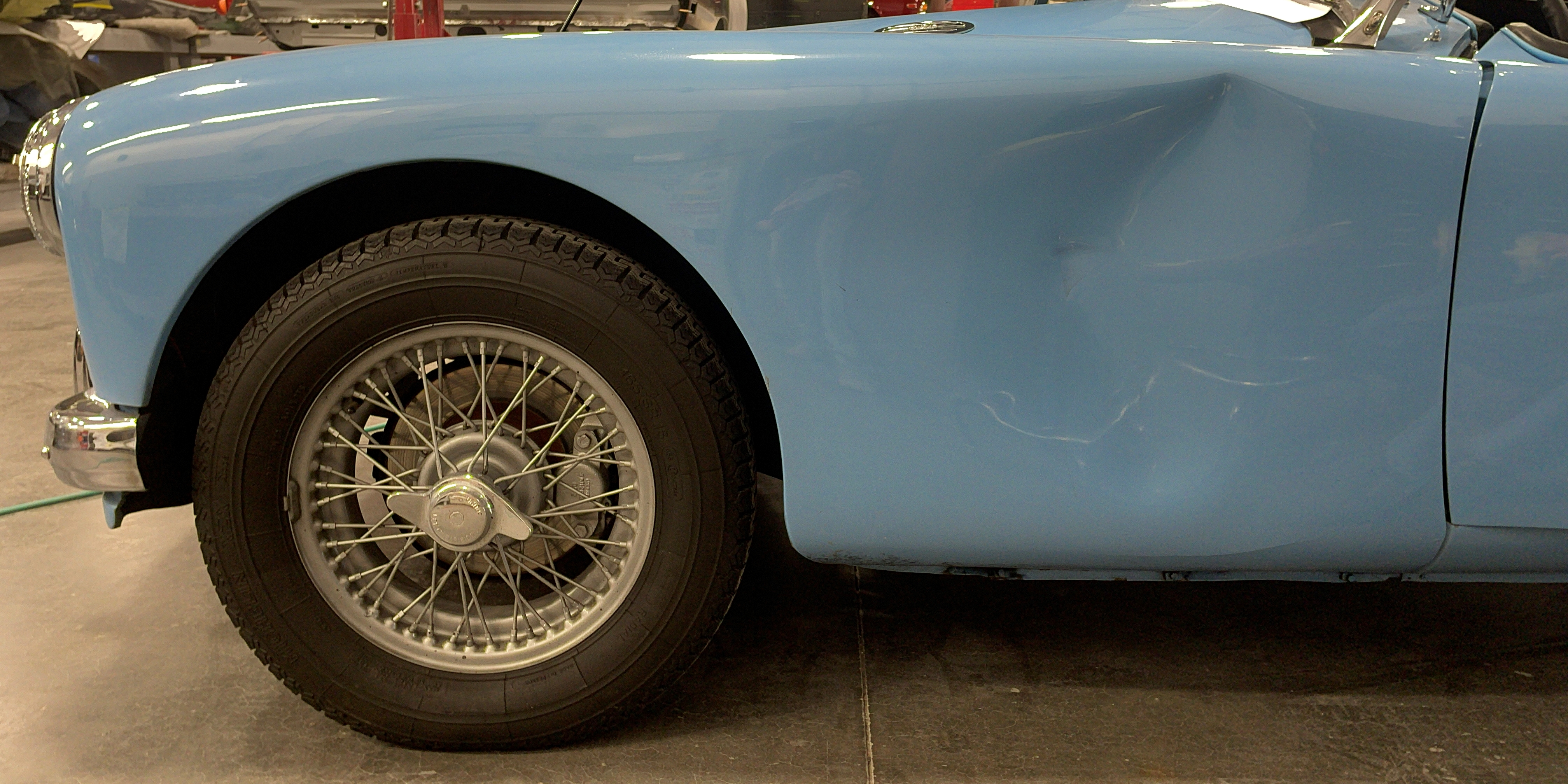 The car came back into the shop earlier this month as we finally found some time and space to be able to get hands on with this English classic. Initially our team thought the best method for repairing this classic would be a new fender, ensuring the original metal framing stayed in place, but gave our team a bit more of a "clean sheet" to work with.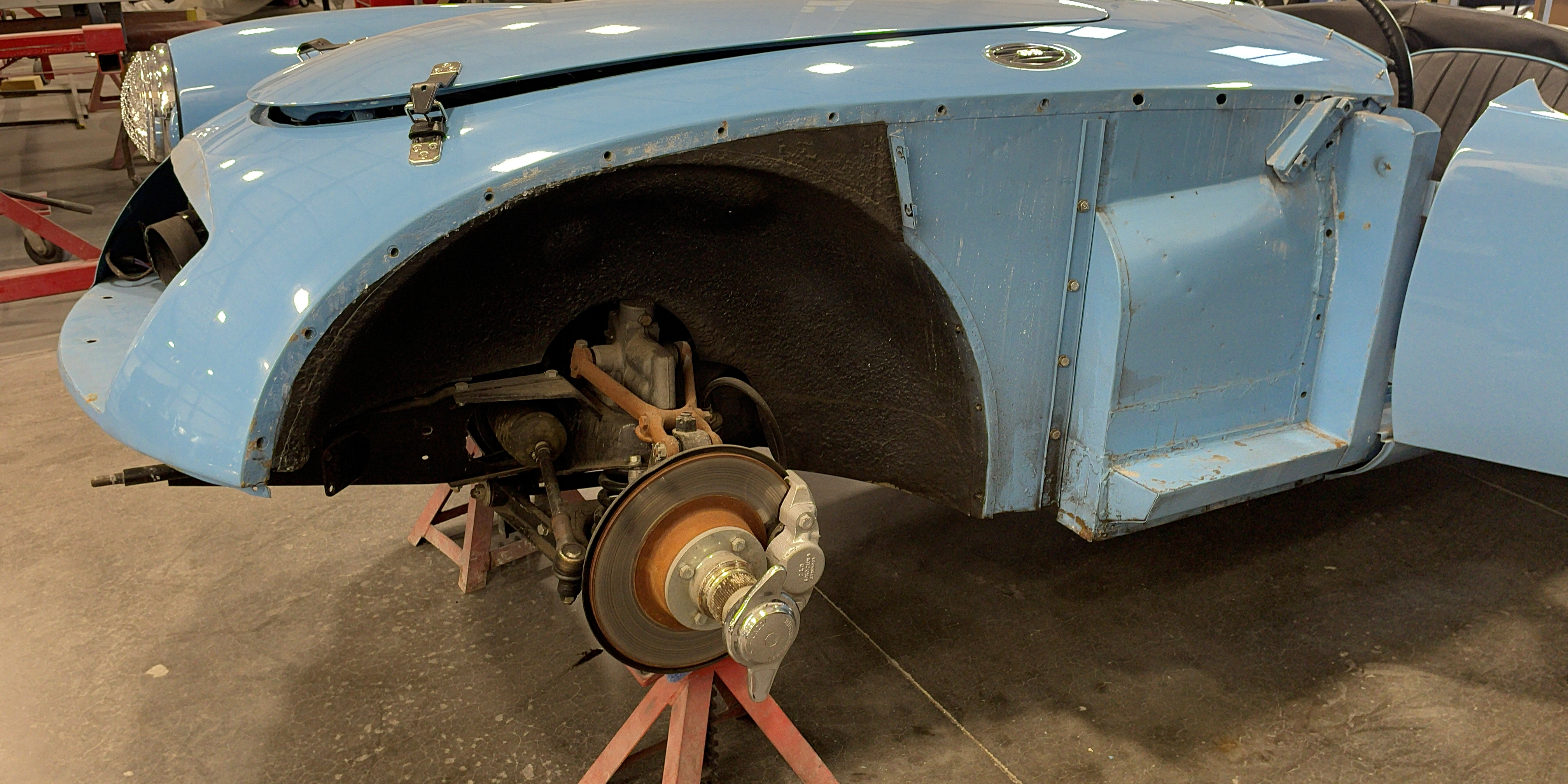 When the patch panel arrived at the shop and we went to do some initial fitting, we found that the new fender was nearly 3 inches shorter than the original fender. This meant the replacement panel was unusable and we had to backtrack a bit to get some more eyes on the dented fender. Our team brought the affected area down to bare metal as our Metal master set to work.
He used a very old-school method, taking a torch to the bare metalwork, getting the metal warm, then sliding his hand in-behind the fender allowed him to use a block and give the fender some rigid structure as he used his other hand to hammer the metal, essentially forming it around his block on the inside of the fender. This is an advanced and technical process, both art and a science, as he uses his hands and the torch to help get the metal back into place.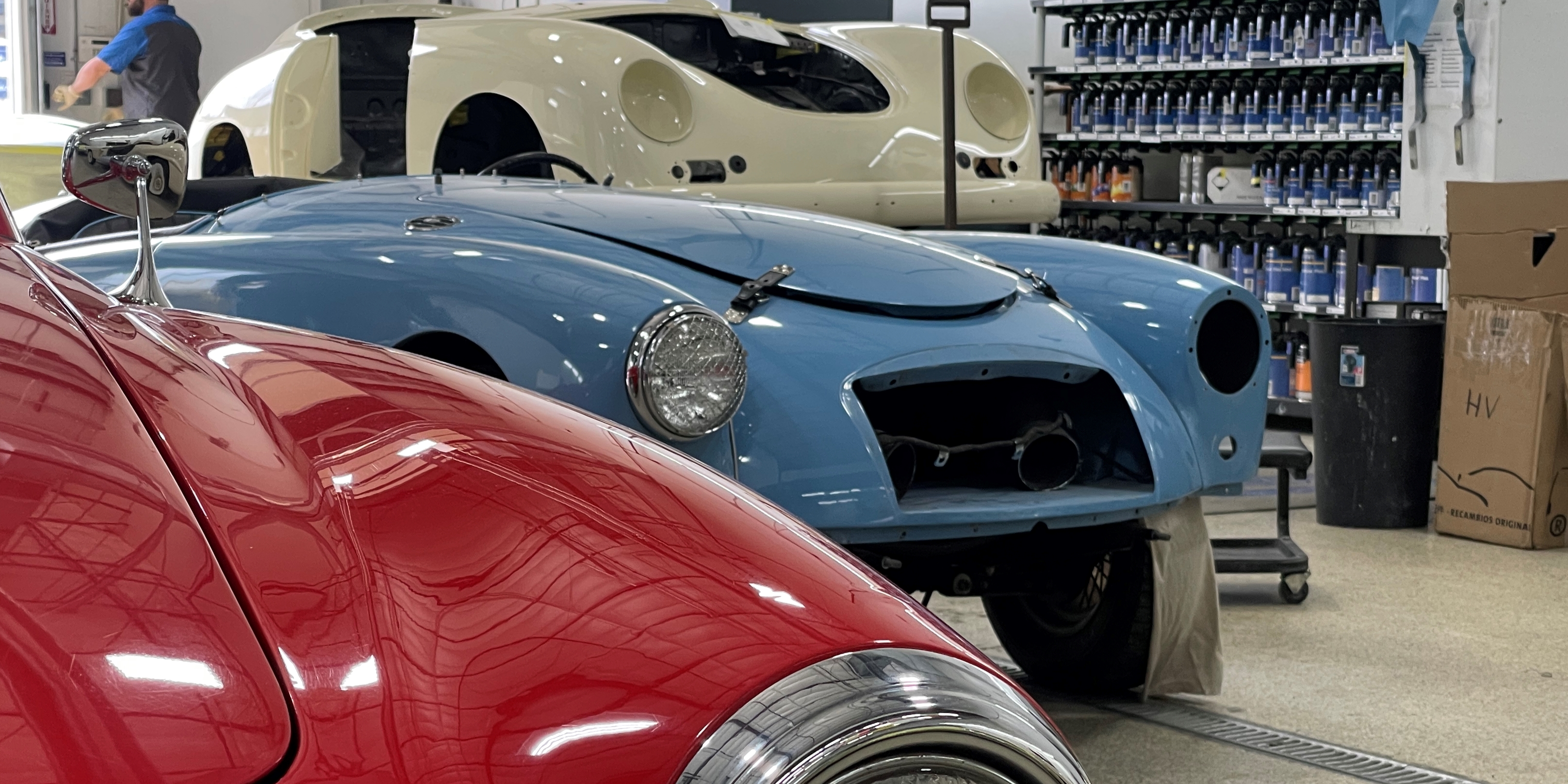 Once he was all finished up, we sent this one into the paint booth. Now the team is getting things put back together as we prepare for the second delivery of this English classic.
That's going to do it for us today here at the shop. Of course, if you have a modern classic, forgotten relic, or obscure oddity looking for a bit of attention or ready to find it's next caretaker, give us a call at 303-761-1245. You can also email info@farlandcars.com.
If you haven't had your fill of Farland Fun, be sure to check out this recent livestream from over in the showroom!