Mercedes-Benz 220S 1959 - Restoration Update
Here at Farland Classic Restoration we're always happy to reconnect with old favorites. This classic Mercedes W180 is back for the Farland touch. This car was first restored in our shop just over a decade ago.
The original restoration here at Farland consisted of getting the Mercedes back to the way it left the factory. It went from a repainted White back to the Mercedes-Benz Beige.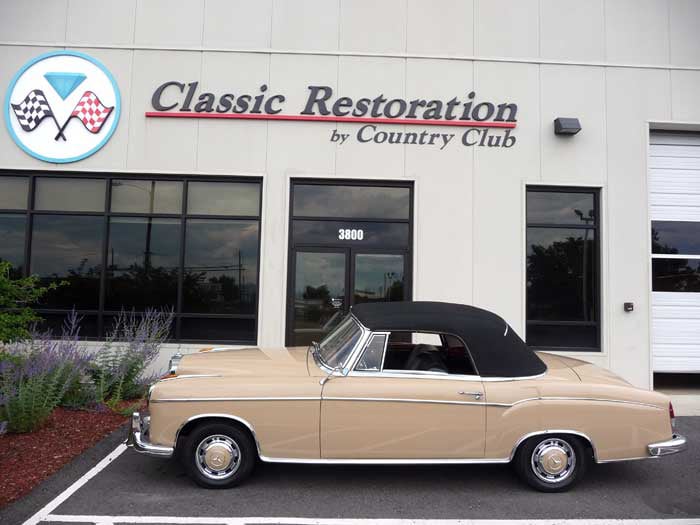 Here's the Benz just after the first restoration in front of the old branding.
The Mercedes-Benz has been driven regularly in the New Mexico sun since then. The extensive chrome work and body blocking on the previous restoration had paid off, leaving us with very little bodywork. It's here for the Colorado getaway: some mechanical work and a refresh on that classic Beige paint.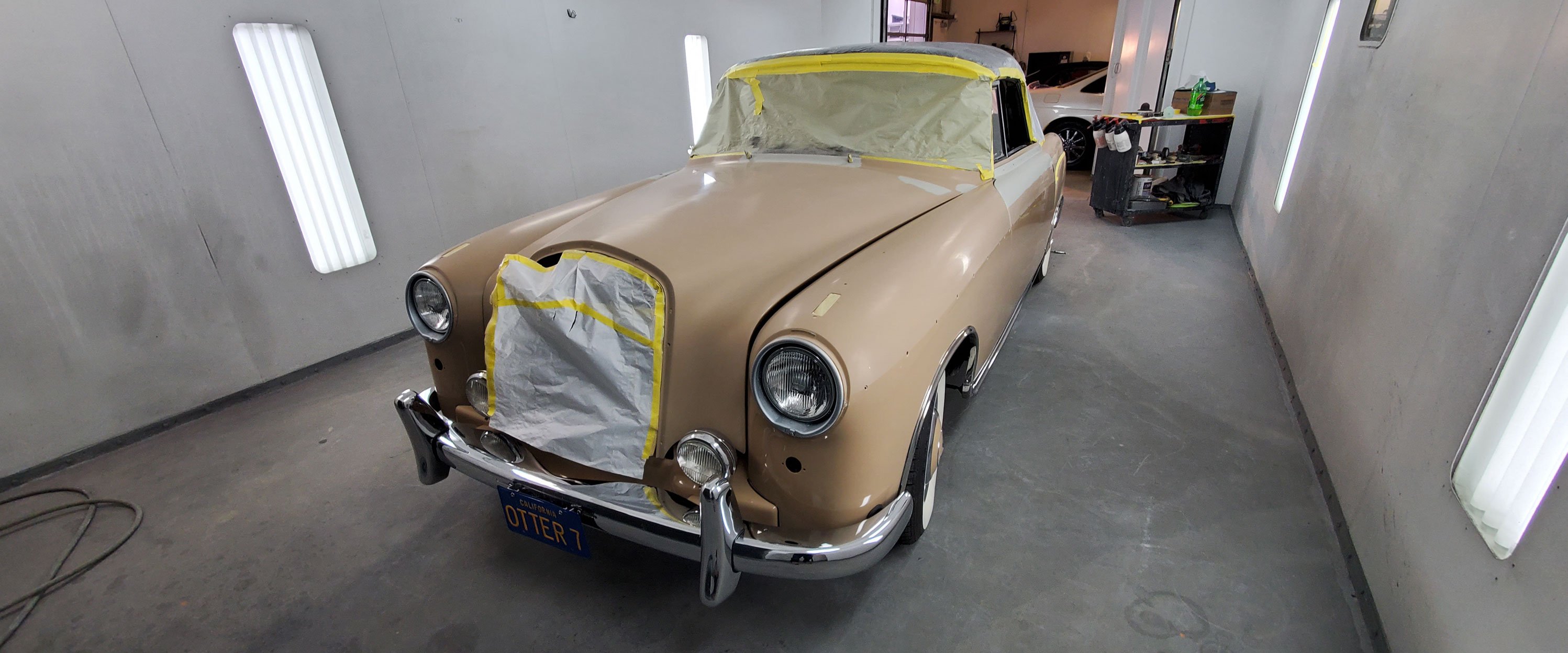 While we always aim to disassemble the car in a single sweep, this car had some minor trim pieces removed before we really dug-in on the paint. Here you can see where Mike had removed the driver's window trim and sanded down as we started to work on that particular area.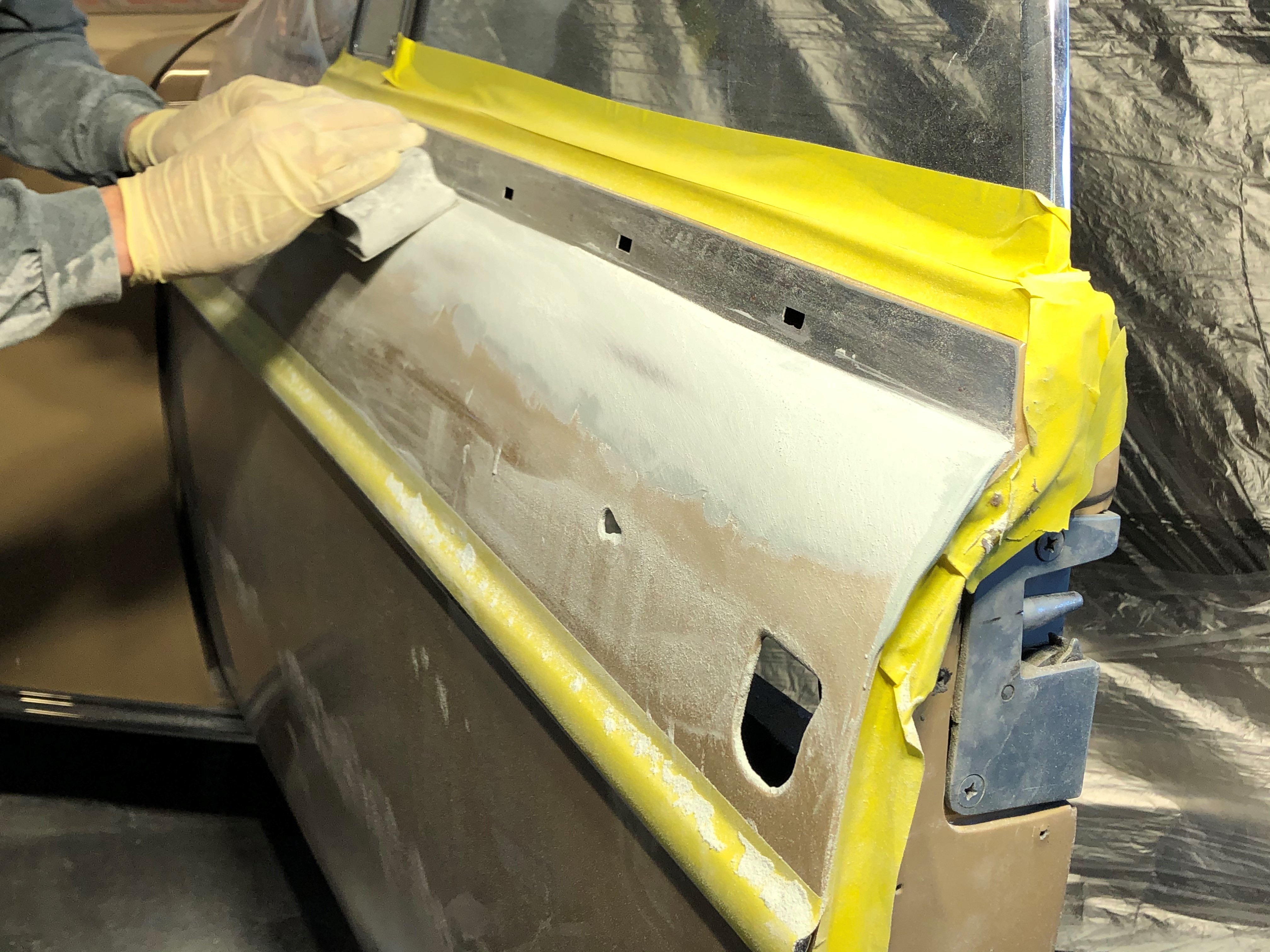 When we reached out to the owner, they felt it was time for the overall paint refresh. This is when we got into our Farland disassembly and ensured everything was accounted for.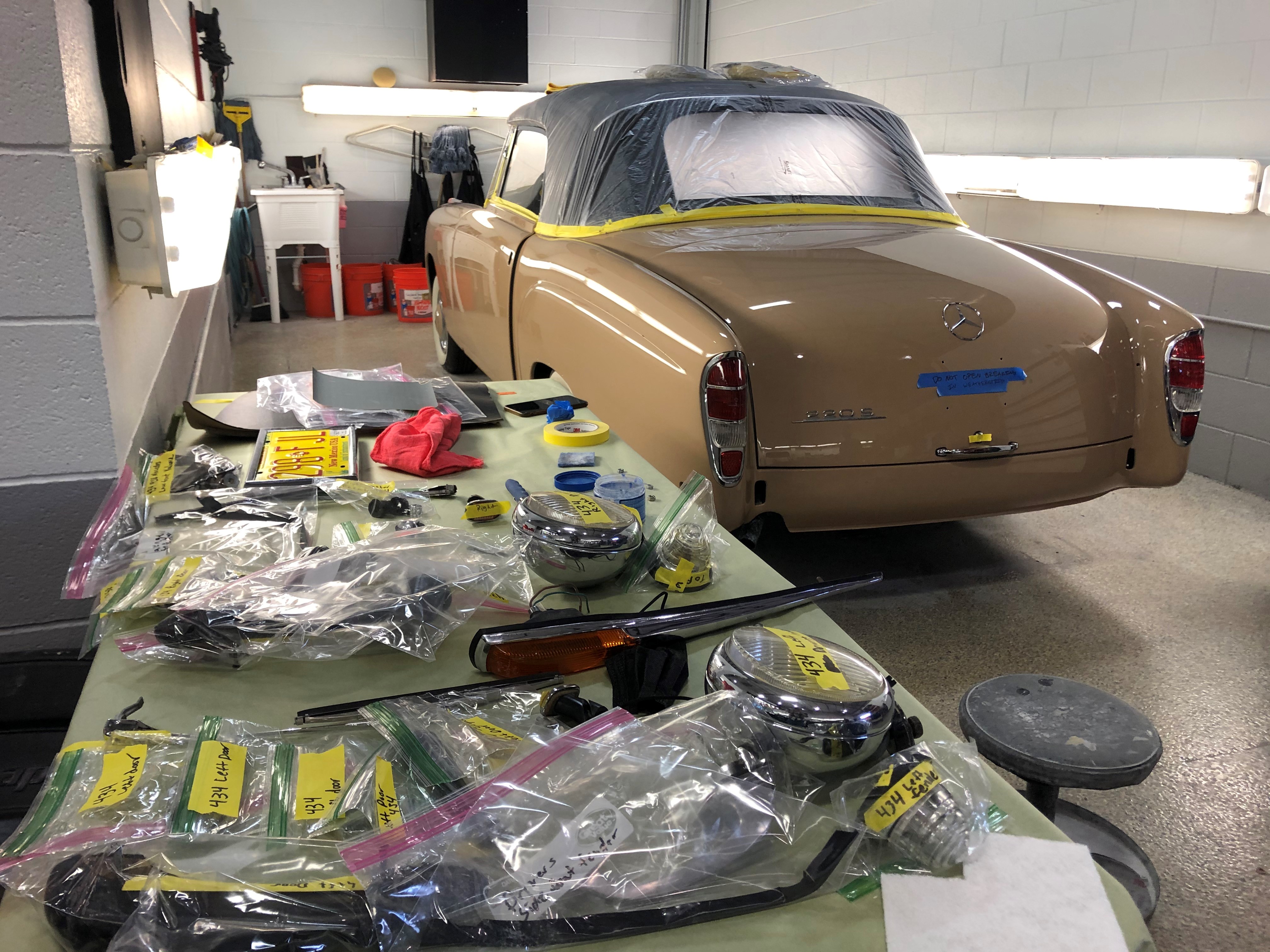 Mike has gone through the sanding and guide coat process to make sure everything is perfectly smooth to both the eye, and the touch.
Now we've handed the car back to our technician Zach to get everything fitted just as Mercedes originally intended. Even on the reinstall, we take the utmost care with every piece being returned. That's why you can see some tape to line up the reinstall. We're always leaving little notes to ensure everything gets proper treatment.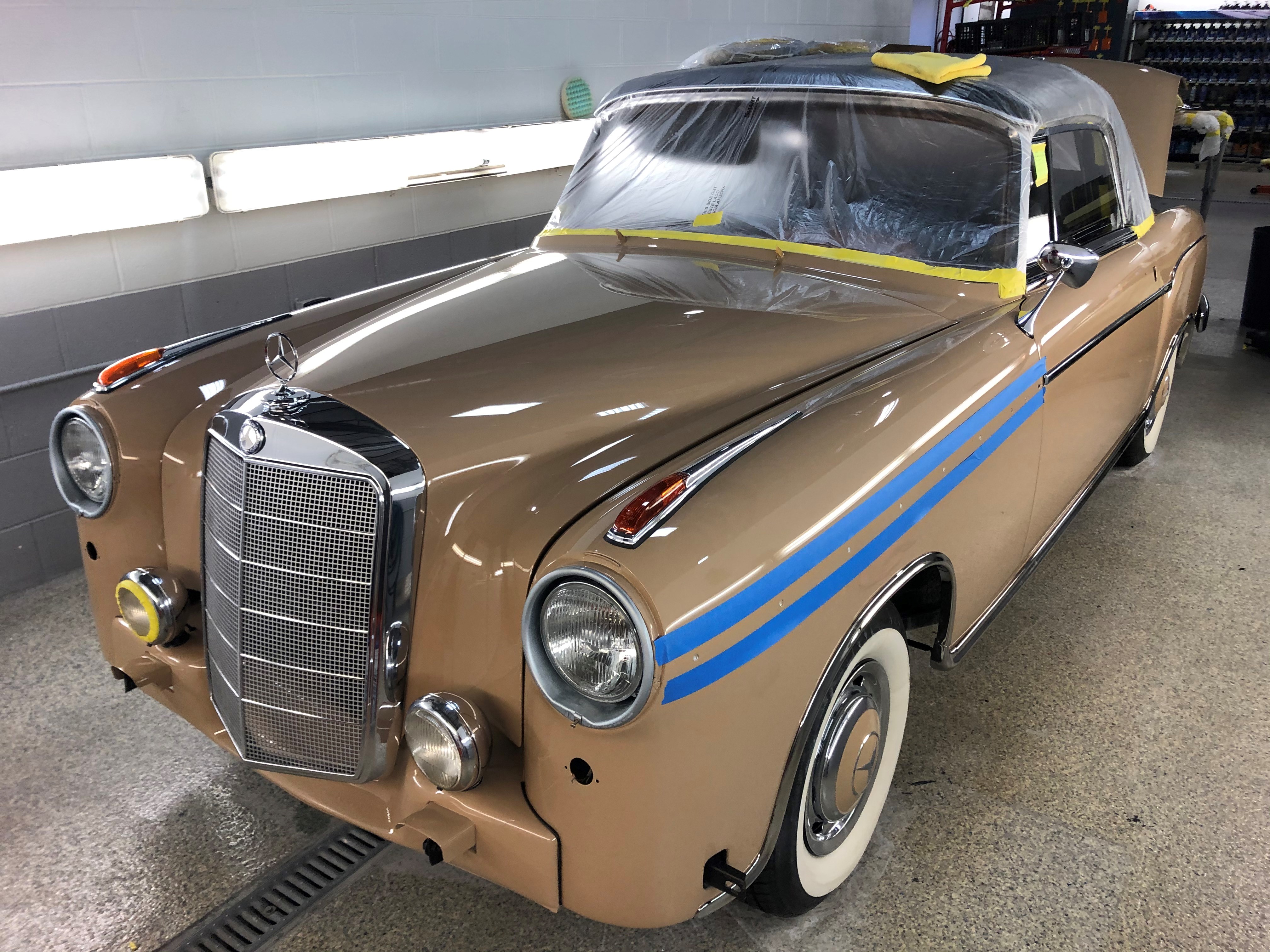 Now we're getting the last few parts buttoned back up so this Classic Benz will be ready for more sentimental cruises down in the New Mexico sun.
Have a Restoration of your own? Give us a call at 303-761-1245 or email info@farlandcars.com