Shop and Showroom Update - April 2021
It's been a snowy month of April here at Farland Classic Restoration. We're getting a few projects rolling under their own power and getting a few electric motor swaps buttoned up for their first running in the summer sun!
We started out the month finishing up work on the 1979 Ferrari 308GTS, Josh got the new speedometer put in. Now this Italian stallion is getting ready to get back on the road! He's also been looking over a Pontiac GTO we recently restored that came in with some starting issues.
Keith has been making tons of progress on his projects, the Hudson Hornet and the 1955 Chevrolet Harvest Yellow Corvette. Check out Pat's walkaround and history video on the Corvette below!
Keith is working to get both American classics fitted up with the correct interior. Woodland Green in the Chevy, and a lovely striped pattern for the Hornet. Just yesterday we got the Hudson rolling under its own power and it took a short trip to get some mufflers. Check out the "cap" that covers the muffler to keep the Hudson quiet.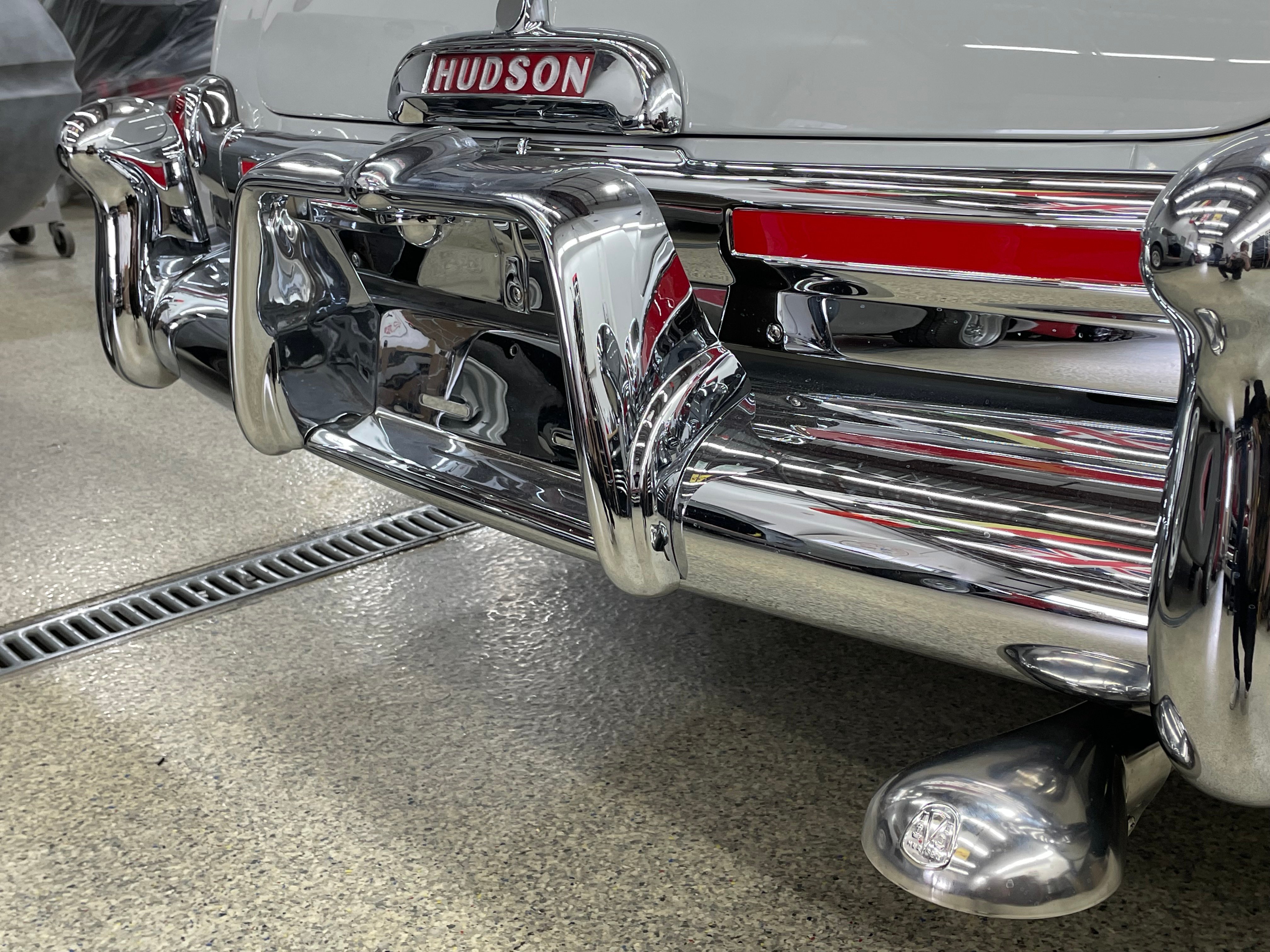 We've also recently hired a new technician, Dima who has really blown us away with his polishing and detail work. He recently finished up a Maserati GranTurismo we recently helped a customer acquire.
Over on the metal side, Mario has been tearing down the incredibly original 1955 Mercedes-Benz 190SL. Now that it's all torn down he's started to get set on the bodywork, doing some sanding under the windshield and making sure everything is factory correct.
Our metal masters have been hard at work on the Porsche 912 electric project, getting this one ready for a long trailer down to Moment Motors in Austin, Texas so they can get the power all plugged in.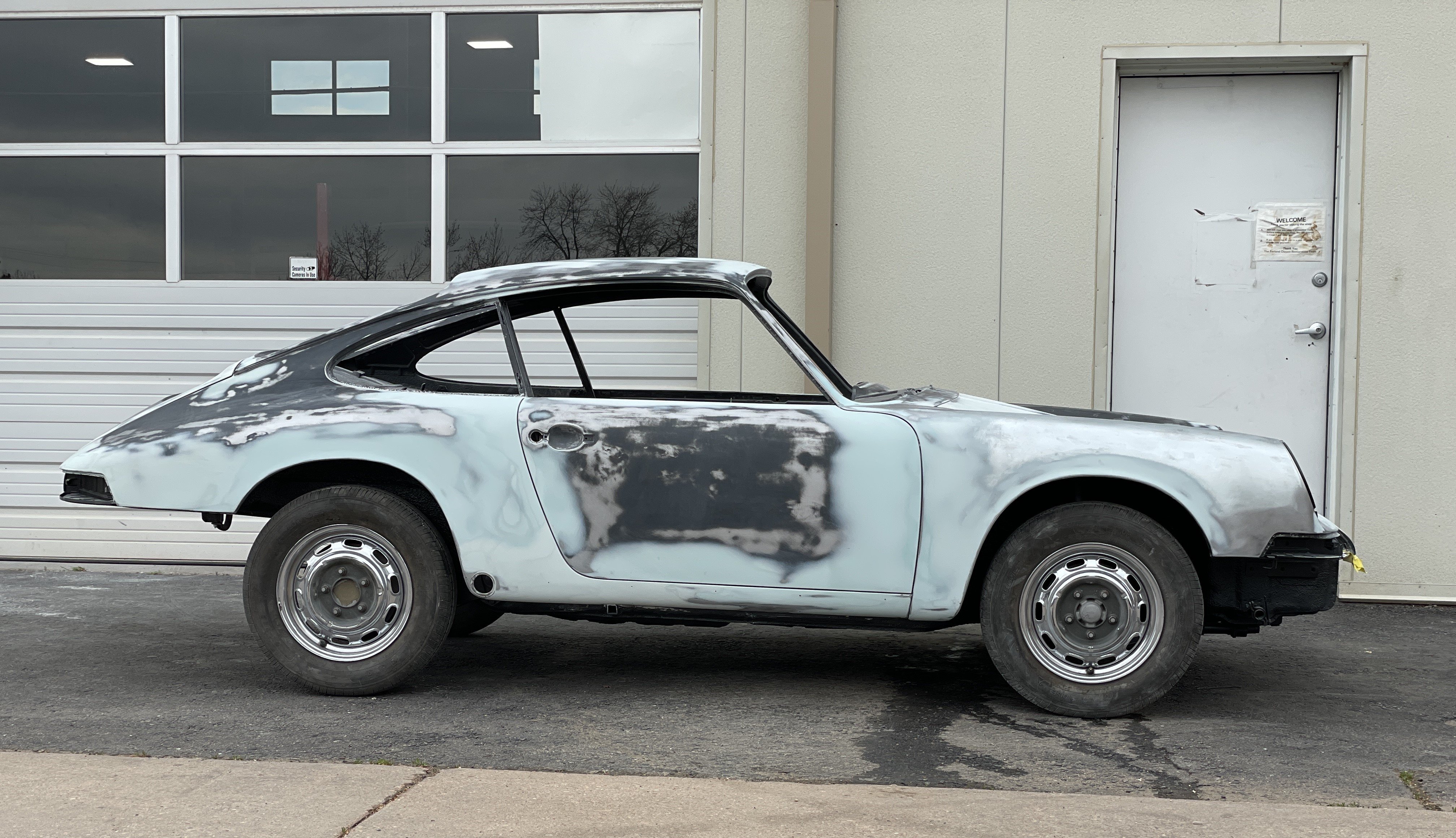 The Ferrari Daytona and the Porsche 356 Convertible D have both recently seen some primer time over in the booth, Mike is checking over our metal masters' work before he lays down the smooth layers of primer and paint for us. He's also been working with Zach on the 1978 Porsche 911 Turbo. Mike has been respraying the whale tail while Zach cleaned up the front end and put the bumper back together.
Lots of other projects, Zach is continuing to clean up the rear end of the single-family-owned 1965 Ford Mustang. Our craftsmen are ticking away on mechanical work, everything from a fuel injection system in a classic Plymouth Roadrunner, to the carburetor tuning on a 1987 Aston Martin. Another new technician has been working on the Buick Special, working on brakes and some engine tuning.
From the classics, to our modern electric swap projects, we can do it all. We're also looking at the schematics on the Porsche 912 eGT-173 electric swap, making sure everything will fit and finding the time to get it all buttoned together.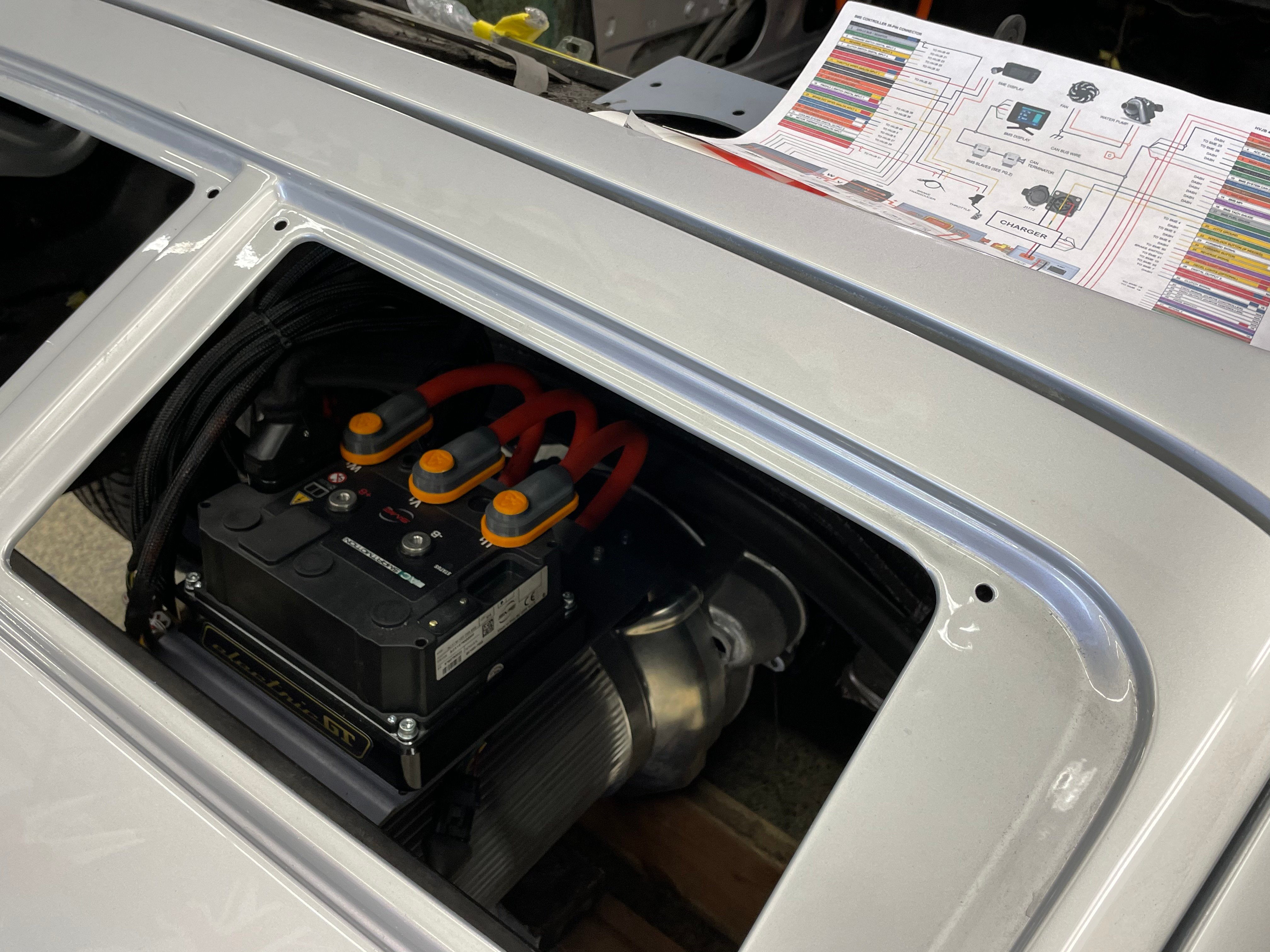 That's it for this month. If you still haven't had your fill of Farland fun, join Pat as he gives you a quick video recap of what we've been up to the past few weeks here in the shop.
Thanks for stopping by! Be sure to check us out over on Facebook, Instagram, and Youtube to keep up with all the classic metal moving through the shop and showroom!
Have a classic or icon of your own that needs the Farland touch? Give our shop a call at 303-761-1245. You can also reach our showroom at 720-588-8427. Thanks!