Farland Livestream Catchup
If you've been keeping up with us here in the shop, you know that over the past few months we've been really pushing for our Farland Friday Livestreams each week. Those happen every week over on our Facebook page. This time around we'll give you a quick update on the livestream situation and our plans for more. Join us for the Farland Friday Catchup!
Throughout 2022 we've been lucky to have many amazing icons come through our doors including the Porsche 930 Turbo Slantnose, the pair of Rosso Corsa Ferraris that stopped by a few weeks back. Now we're happy to be getting into assembly and final fitment on the Ferrari 365 GTB/4 Daytona and the rare Porsche 356 Convertible D restoration. If that's not news to you, you've probably been keeping up with Pat on all the Farland Livestreams.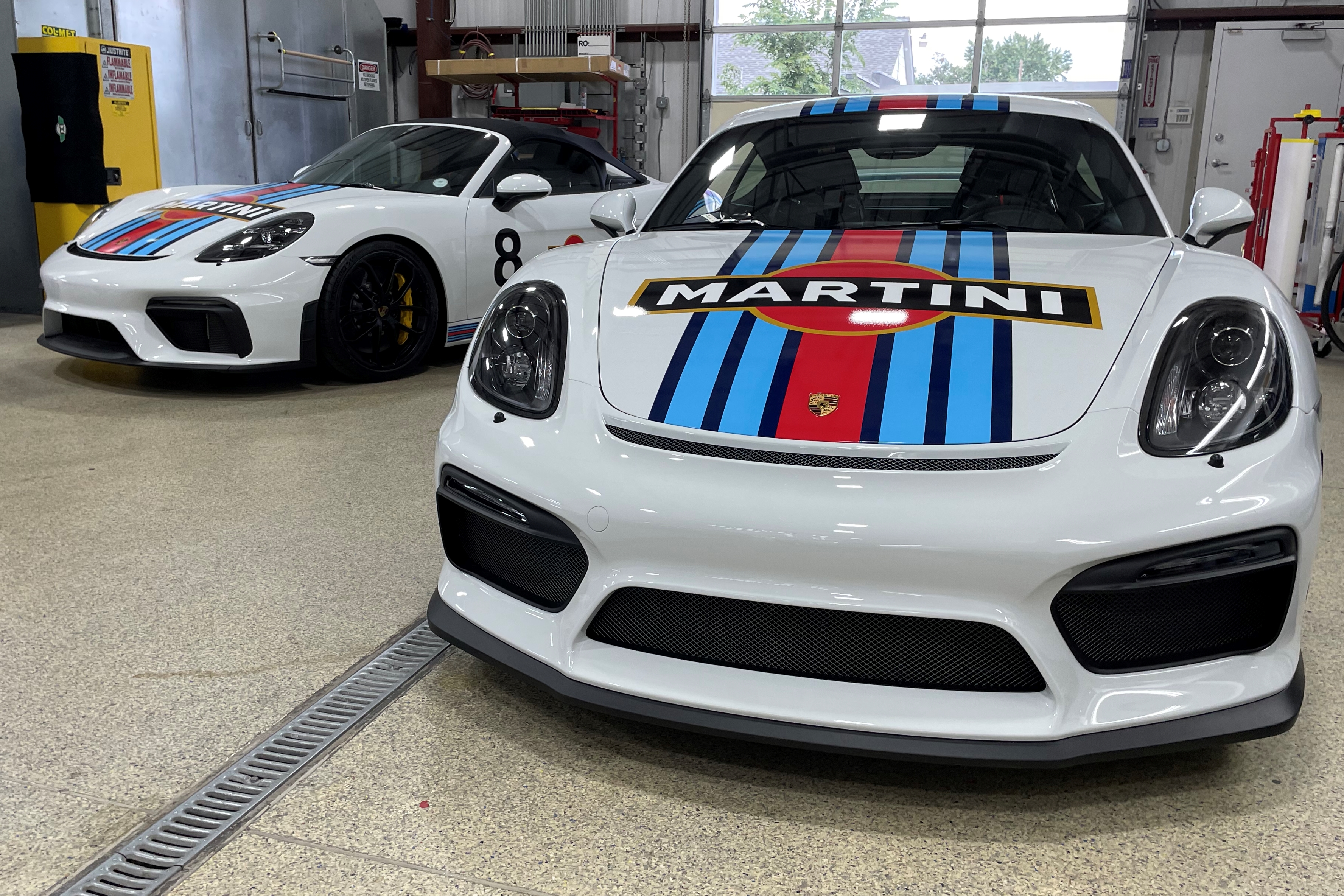 So far this year, we've been able to show off some of the awesome Colorado Car Restorations our technicians get into each and every Friday here at the shop. Livestreaming has been quite a bit of fun and given Pat the chance to learn more with each new week here in the shop.
We wanted to get you more Farland Fun each and every week. That's why we're starting a second weekly livestream you can learn more about down below. If you aren't caught up, you can check out our Livestream playlist over on YouTube as we switch between shop and showroom.
Last week we decided to change things up a bit. We've been getting ready for a big announcement from our shop here in the coming weeks, but recently to prepare we had our friend Nathan Leach-Proffer aka @Speedphotos come by and get some fantastic beauty shots of the Hudson Hornet and the Ferrari 365 GTB/4.
With that being said, we're wanting to share more of the fun with you all, with even more live stream action! These livestreams will happen every Wednesday afternoon at 1:30PM MST over on our Instagram. We figure these livestreams will be a bit more impromptu, with Pat being able to answer your questions and chat specifically about one particular car here in the shop or showroom. You can catch our first Instagram livestream from last week over on the 'gram, or down below.
That's going to do it for us today here at the shop. Just a quick update to make sure you know exactly what we're up to! We'll look forward to seeing you tomorrow for the weekly Wednesday livestream over on our Instagram! If you have a classic looking for a bit of attention, some paint needing matched, or a stalled project waiting for some attention, give the shop a call at 303-761-1245 or you can always send an email our way to info@farlandcars.com.
Thanks for stopping by!