Bringing a Ferrari 412 Back to Life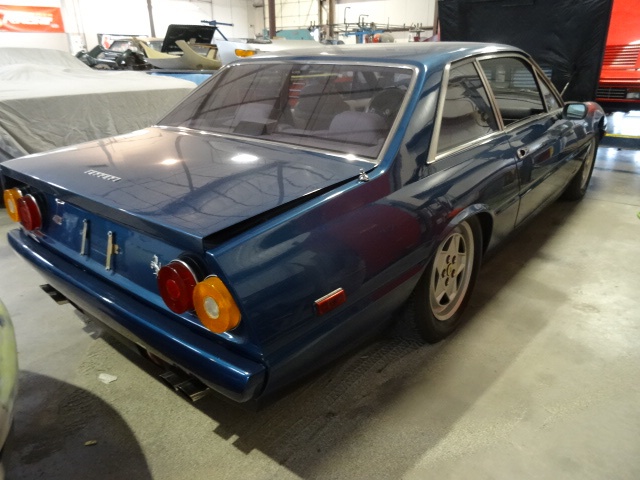 Our adjacent blog story outlines the history of the 412's development by Ferrari, from their earlier, simpler 2+2s to the emergence of Ferrari's first real luxury car. One of our clients was searching for one of these '80s masterpieces and we were fortunate to locate one squirreled away in a Houston warehouse after the former owner passed away.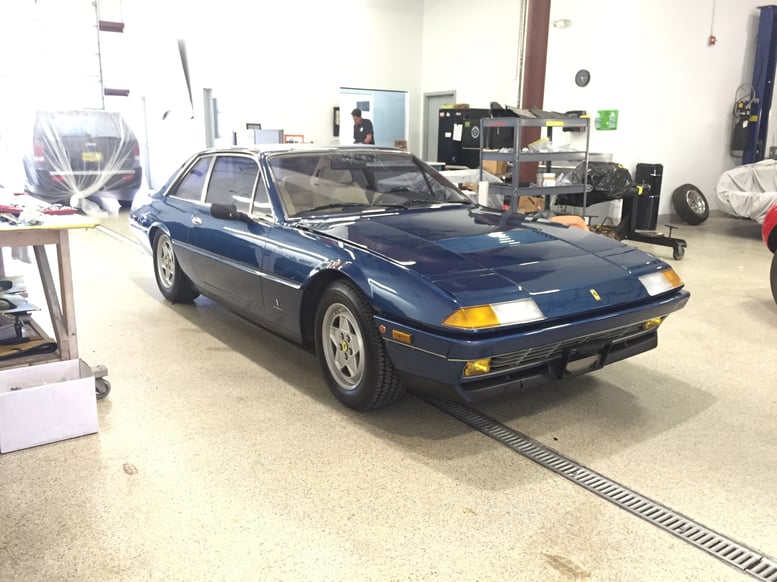 This particular car, an '88 model, had only 29,000 Km on the clock, which translates to 19K miles. It had resided in Texas most of its life and had been a particular favorite of the multi-Ferrari owner. Following his death, it was stored for about five years while the estate was reconciled and we were able to secure the car.
Our shop first put the 412 on jackstands so all wheels could be removed to inspect the chassis, suspension and brakes. Following some exhaust repairs, the front brakes were replaced and new tires replaced the aged originals.
Next, some basic electrical checks were carried out to determine if the car would be functional once given a new battery and all the old fuel drained out. Checks passed, the engine was spun over for awhile to assure lubrication before hitting the ignition. It fired immediately, sounded great and shot clouds of soot out of the four exhaust pipes! Allowed to reach operating temperature, oil pressure and temperatures were monitored along with a careful watch for fluid leaks. After a couple of these heat cycles, everything sounded fine, so the oil and filters were changed and new plugs and fuel filters installed.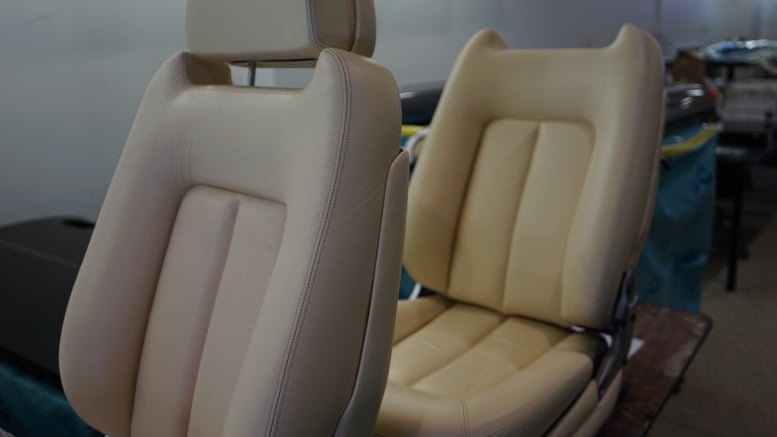 Now the real work began! The seats and door panels were removed for scrubbing and some professional redye work. The leather covering on the upper dash had shrunken in the Texas heat, causing some warpage, so the entire dash was removed for recovering.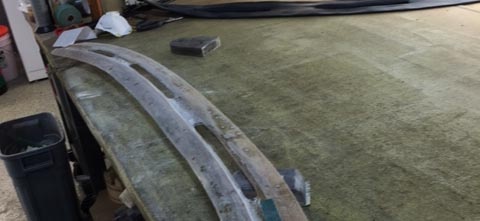 The fiberglass dash surface needed to be repaired and straightened—which was a LOT of work! The incredible maze of wiring looks scary, but notice the tags on each, with a label telling the technician what each bundle went to.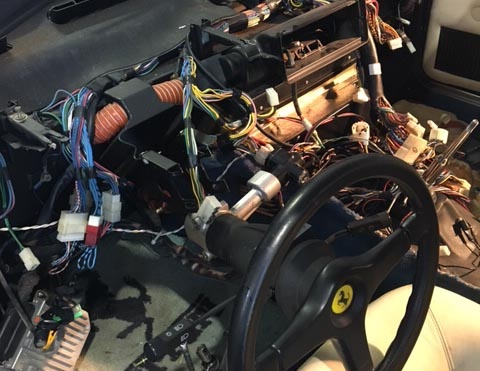 A car of the '80s, it had had aftermarket alarm systems and hidden radar detectors installed—which are endless trouble--all of which were removed as seen in this photo.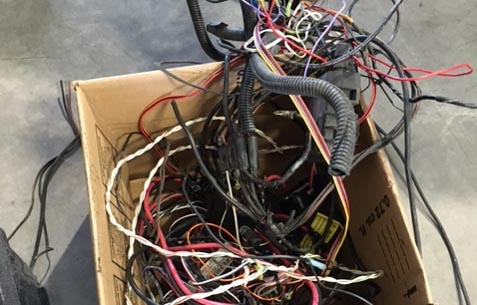 A new hide of dark blue leather was ordered from Italy and Juan Arce, our in-house trim specialist, painstakingly cut new panels to cover all twelve of the individual dash parts, glove box and center console. Sounds simple, but this process took three weeks!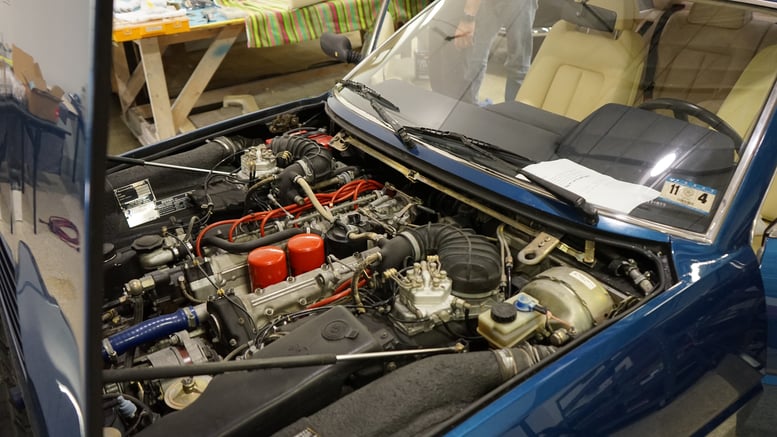 While all the interior trim work was going on, other technicians carefully detailed the engine compartment and finished getting the multitude of electrical gadgets—like the power trunk opener—working. This again sounds easy, but can take hours, because often the simple expedient of buying a new switch isn't an option and existing ones must be repaired.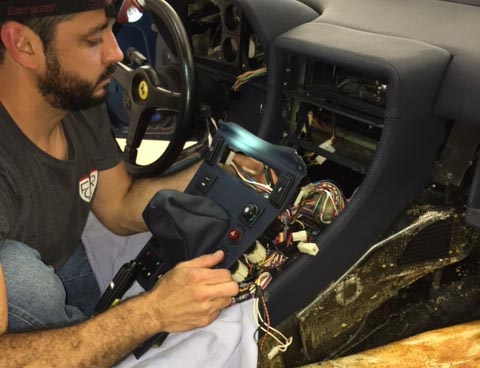 Keep an eye on the progress of this project here. If you have any Ferrari questions, send them to Bill Orth!