1964* Ferrari 330GT 2+2 Details
I bought this car in Florida in 1980. It was running, but in need of restoration. I wanted a Ferrari, but couldn't afford a nice one. But, I had experience refurbishing cars, a garage, time and tools. I stripped all the trim off and entrusted it to a professional shop for rust repair and new paint. These cars primarily rust in the doors and rocker panels, so rather than patch, new door skins and rockers were made to replace the originals.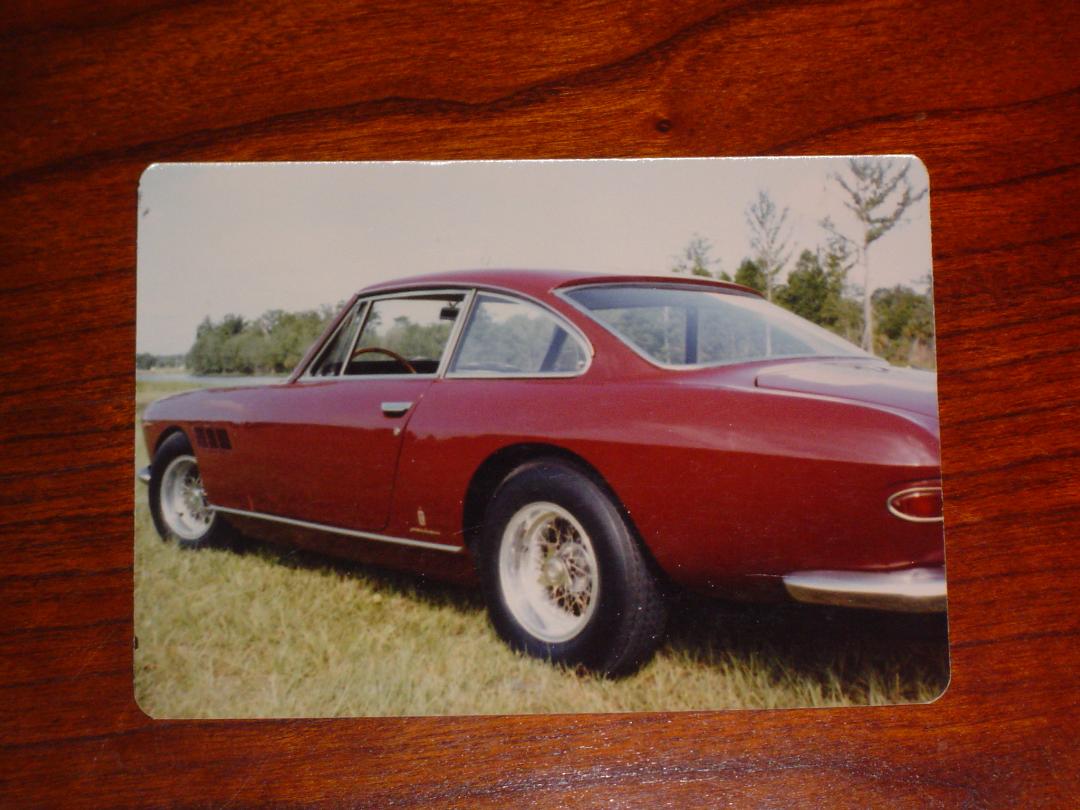 I had the brightwork & wheels polished and when back from the painter, reassembled the car on my evenings & weekends. The car had originally been dark blue, but I had it painted a deep burgundy that was a factory color in the '60s and it looked great—even won a few awards at Ferrari club events!
The dash wood had started to split and peel, so I removed the dash and had it re-veneered by a piano refinisher—it still looks good today. Living in Florida at the time, I designed and installed an air conditioning system using a GM A6 compressor and new aftermarket condenser and evaporator. It worked as well as most systems did in those days, but will now require conversion to R134 and be serviced. I installed a new Ansa exhaust system that is still on the car, but has a few perforations now. My wife and I drove the 330 frequently, including several 1000-mile trips. It developed a valve problem, so I removed the heads and had a valve job done, along with stem seals to correct the common old-Ferrari exhaust smoke. The car still runs great and doesn't smoke! Although that was years ago, the car has only covered several thousand miles since. It only has around 66,000 miles on it.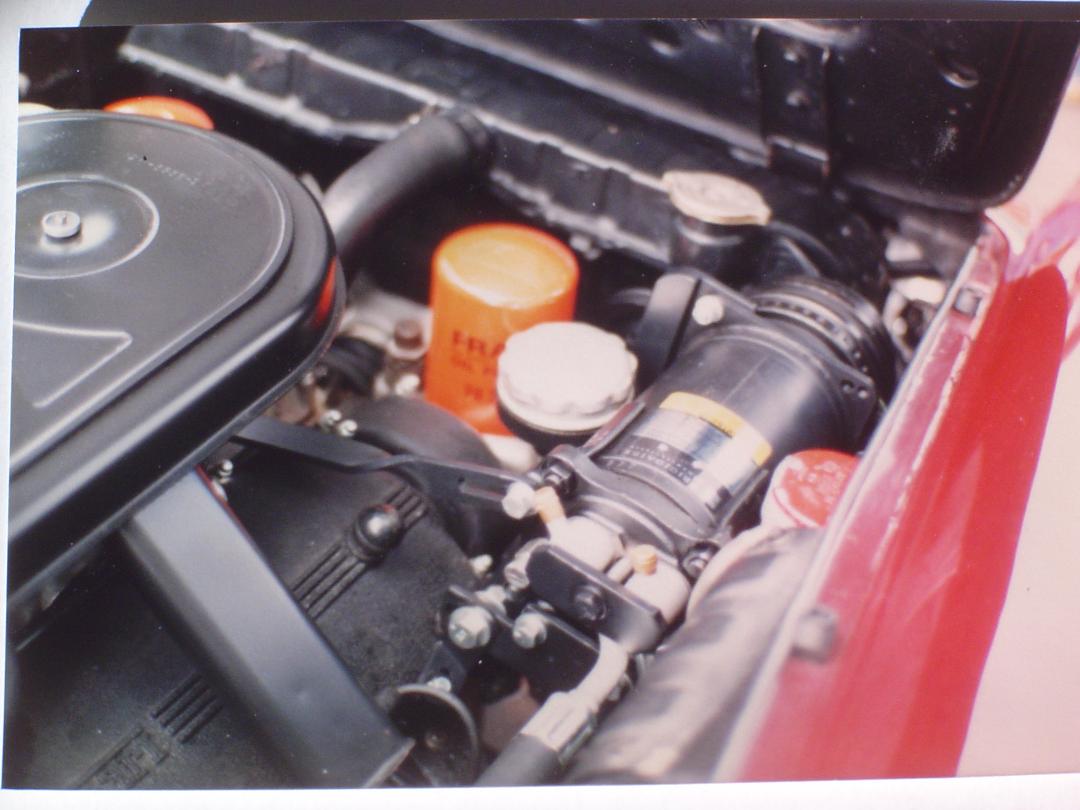 In 1983 I bought another project Ferrari—a 365—and sold the 330 to a gentleman in Denver, who flew to Florida and drove it home. I moved to Denver myself a few years later and the dealership I managed did some routine service work on the car until the owner retired and moved to rural Wyoming thirty years ago, bringing his car collection with him. Many older Ferrari buffs used to feel that all Ferraris should be red, so several years later, the owner had the car painted by a local body shop. Unfortunately, the quality level of a rural Wyoming paint job isn't what we think of on a Ferrari restoration today. Little care was given to protect the undercarriage from overspray, so there's now a red mist all over the car's belly. However, all the rusted places I had repaired years earlier are still solid. You've heard the saying: "It's a nice ten-footer." That describes the paint today—there are some scratches, some dull spots and a handful of small dings here and there. A handy guy could wet-sand it and do some polishing and make it a nice five-footer, but at some point it'll need professional paint in the next owner's choice of color. That's the car's single most significant weakness.
The bumpers, grille and most trim still look nice, except that body shop painted the chrome headlight surrounds red. The beautiful set of original Marchal headlights I installed still have clear lenses and reflectors, the knock-off hubs are not all beat up and the wheels are OK, but not great. Most of the electrics are fine and the car is reliable and safe to drive exactly as-is. The man I sold this 330 to in 1983 fell ill and stopped driving a decade ago, and passed away recently. We have gotten the 330 serviced and running for his family, who have now engaged us to sell it for them.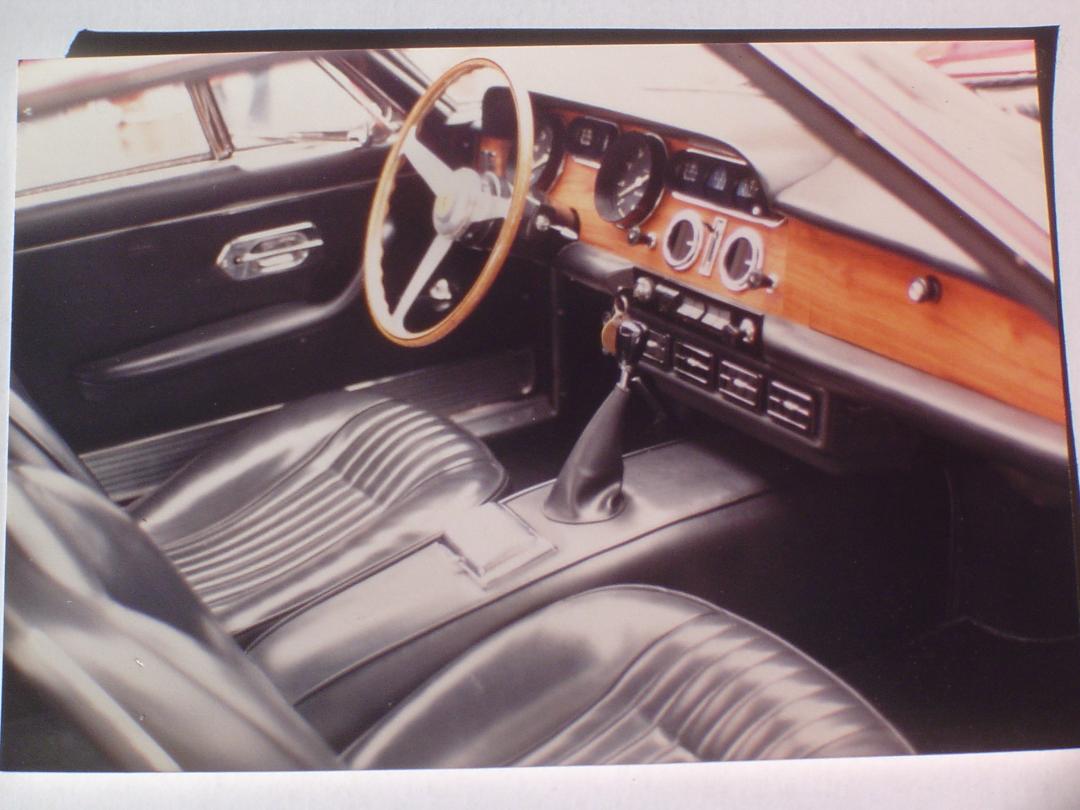 I envision another handy enthusiast—like I was forty years ago—taking over now and spiffing the car up on his weekends and significantly enhancing its value by doing so. Wish the car was this good when I got it!
*(NOTE: In the '60s, it was not unusual for import cars still in stock after the new model year, to be titled as the year they were first sold. Domestic cars looked different each year, so that never happened with them (A '64 Chevy couldn't pass as a '65). Each of my first three Ferraris were titled newer than when they were actually built. This car was built in 1964, but has always been titled as a 1966, so that's how it will be listed on our actual sale documents)