Classic Car Metalwork the Way It's Meant to Be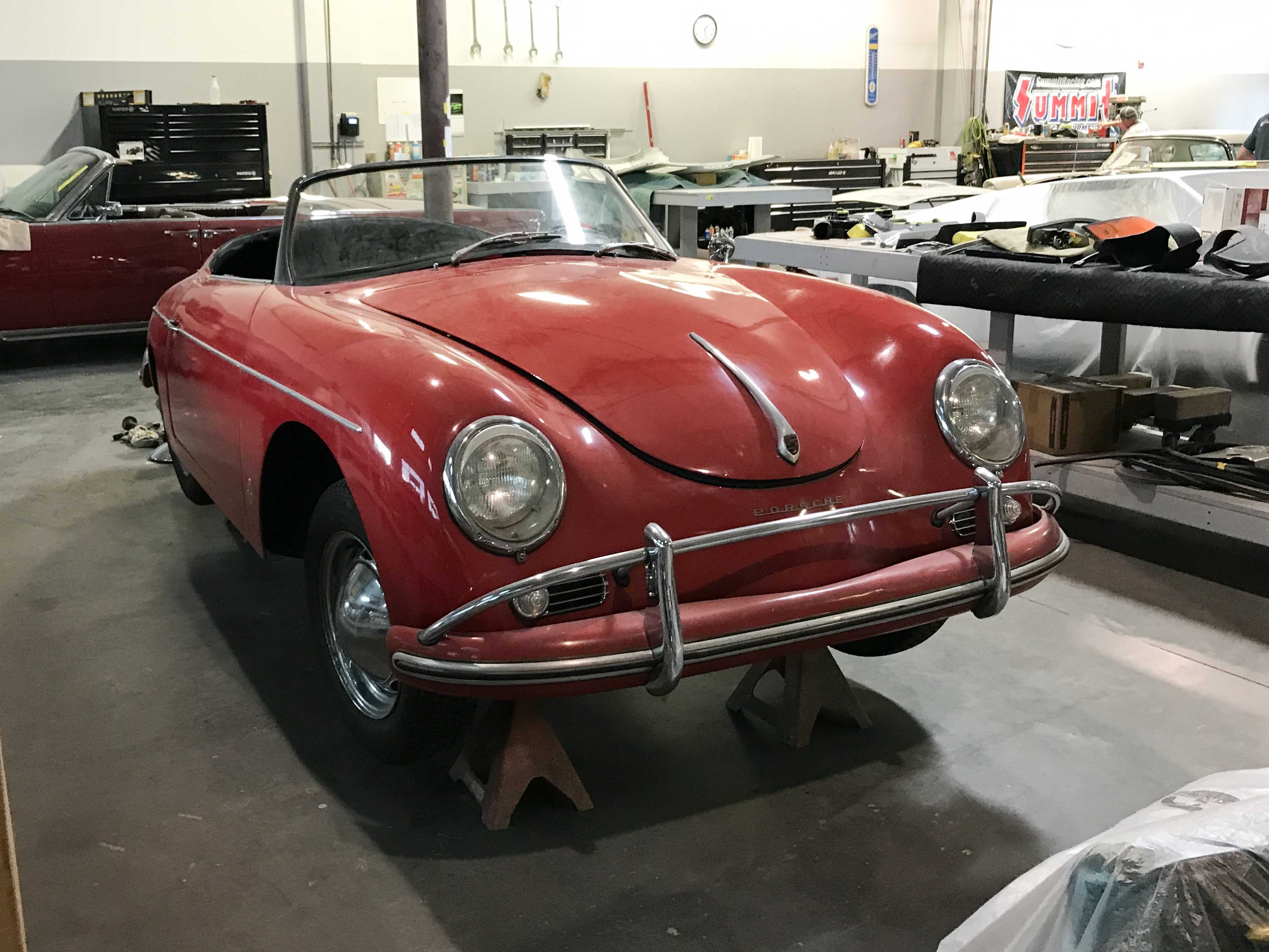 We were hired to perform a complete restoration on one of Porsche's earliest and rarest 'bathtub' cars. This is a 1959 Porsche 356A Convertible D. The D stands for Drauz of Heilbronn, the coach builder for the body. As Porsches go, very rare and desirable. Especially when restored to concours quality - our specialty.
We received the car, and started meticulous disassembly. Then we sent the car out to get media blasted and remove all the paint and previous repairs, body filler, etc. The result? A fairly common occurrence at the shop - poorly repaired old body damage. Front and back.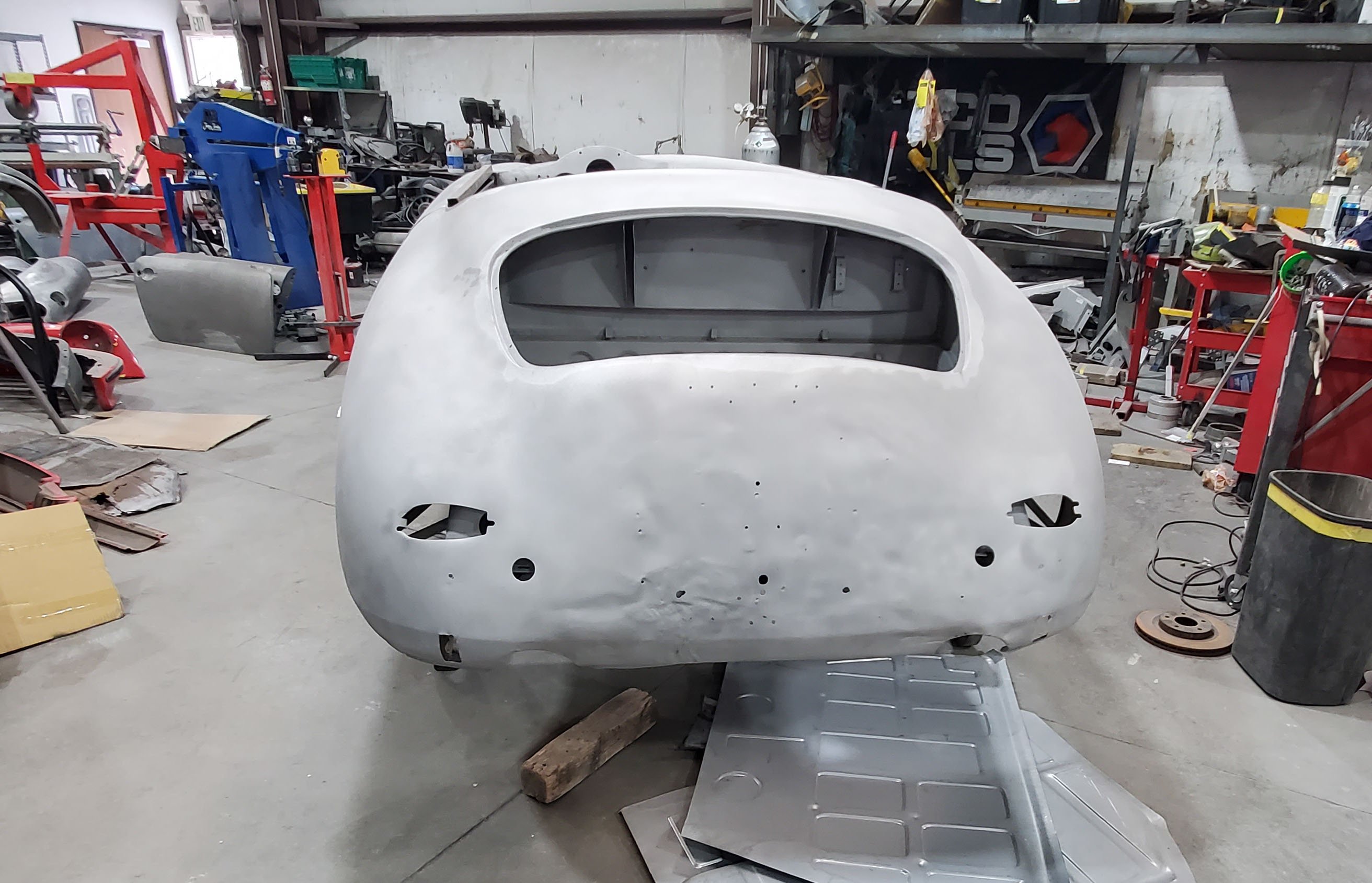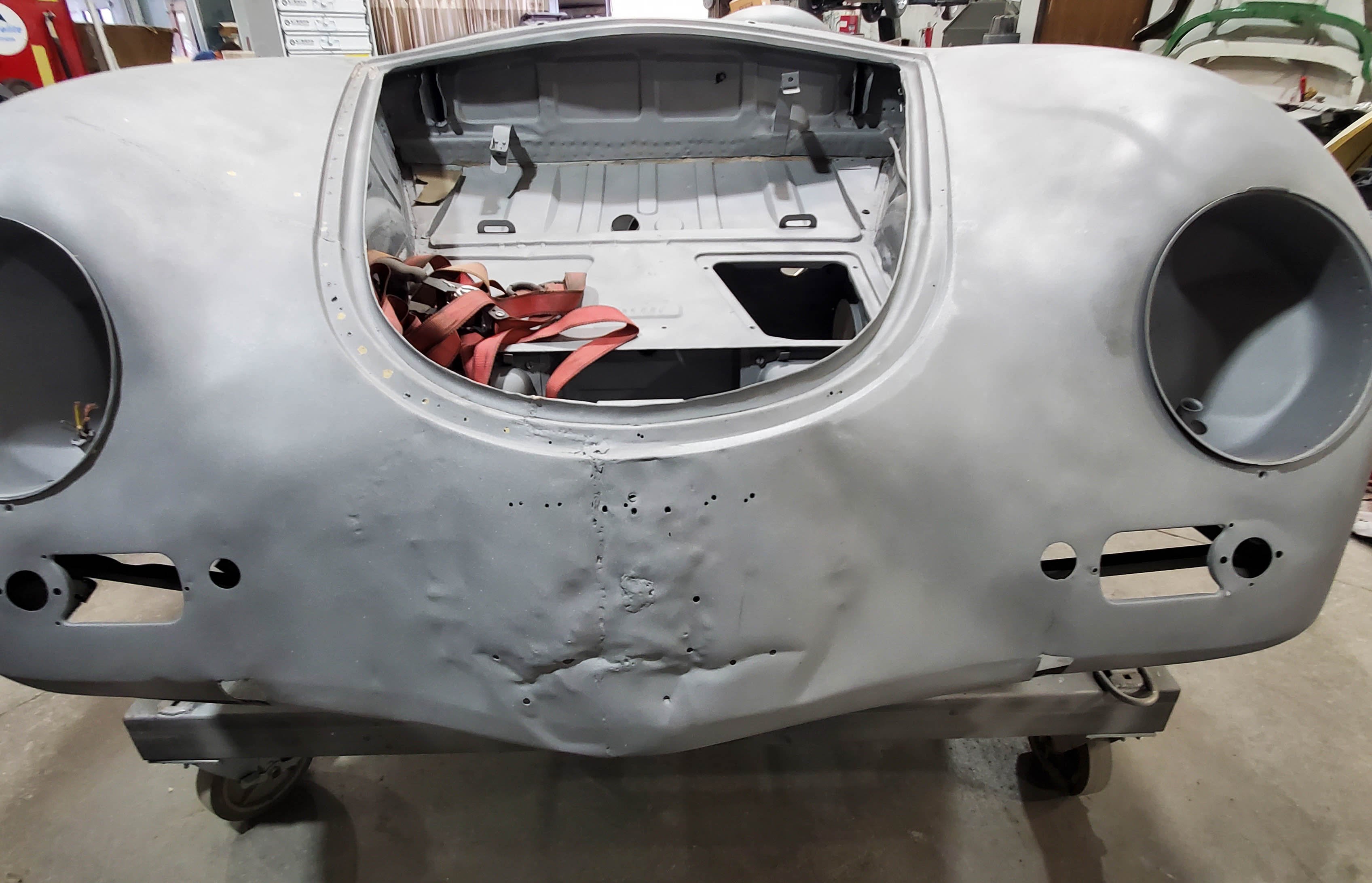 The front was so bad that we fitted a new nose panel. Getting the seams just right is where the topic of this story begins. Our expert metal craftsmen take these beautiful old cars and get them back to JUST right.
Here we see the new front very carefully welded and fitted to the auto. Our goal? In a hundred years, when this car is restored again, we'd like them to think they're looking at factory work. The less body filler, the better. And when it really comes down to it, it's art.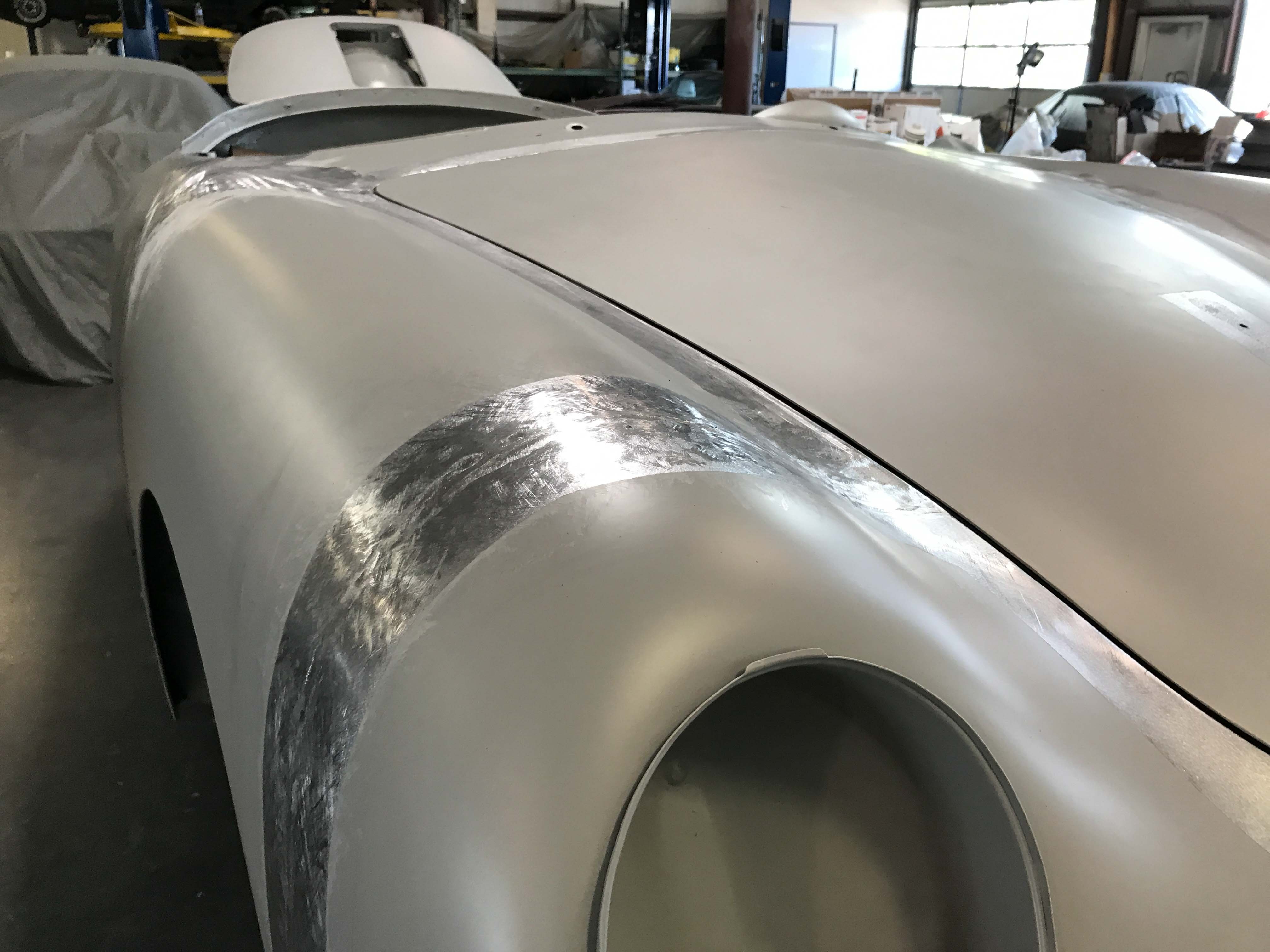 Creating weld seams that are nearly invisible on bare metal is truly an art form. As is the process of 'leading.' This is an old world, seldom-used technique using a lead alloy to melt, fill and then smooth down all seams of a fine restoration like this. Below, is the seam near the engine cover in back. This is after the application of the lead.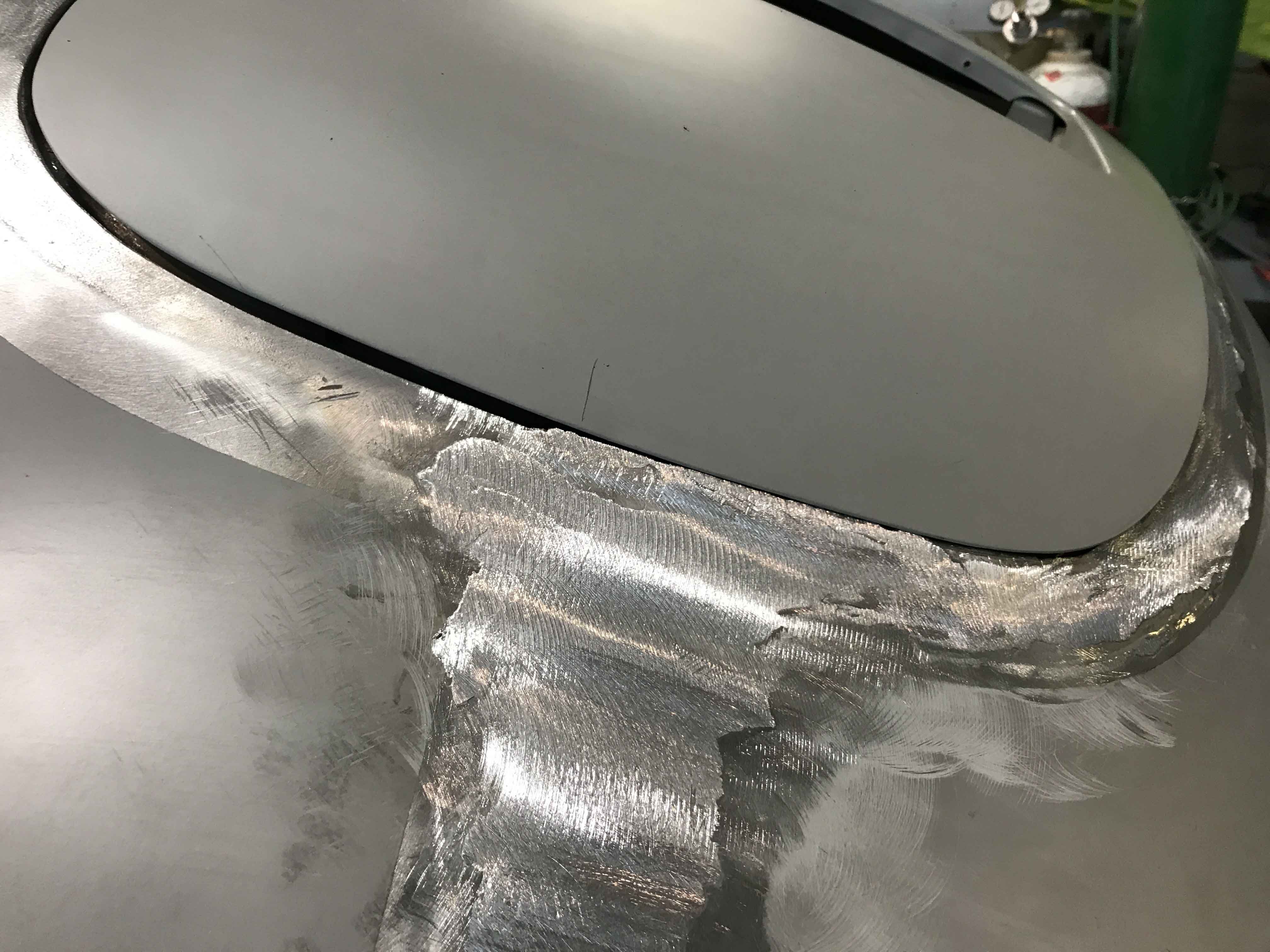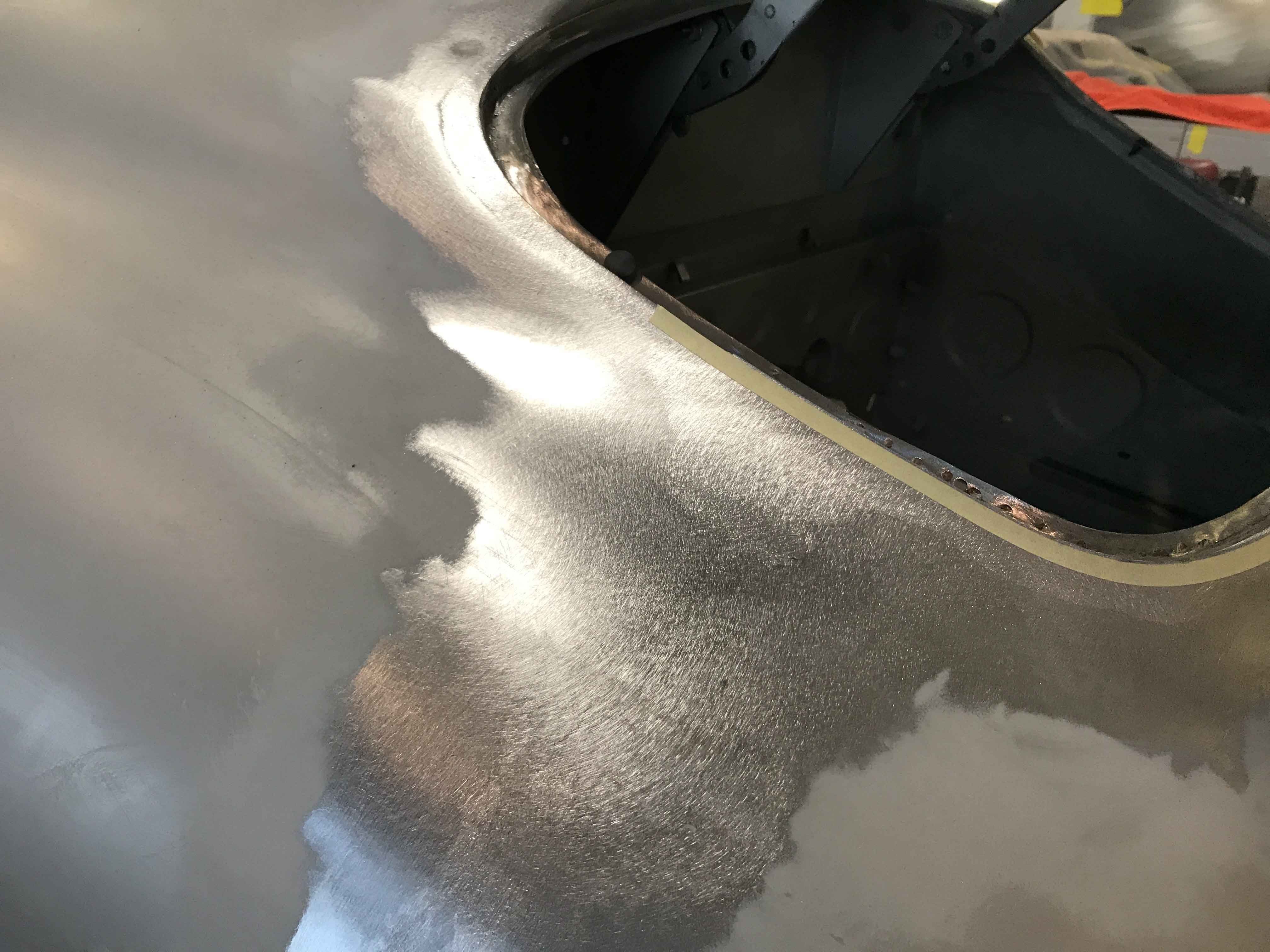 This is the same spot after the lead has been expertly removed to reveal a seamless 'seam.' This takes a careful hand. A sensitive touch and a keen eye. And hours of work as well as a lifetime of experience.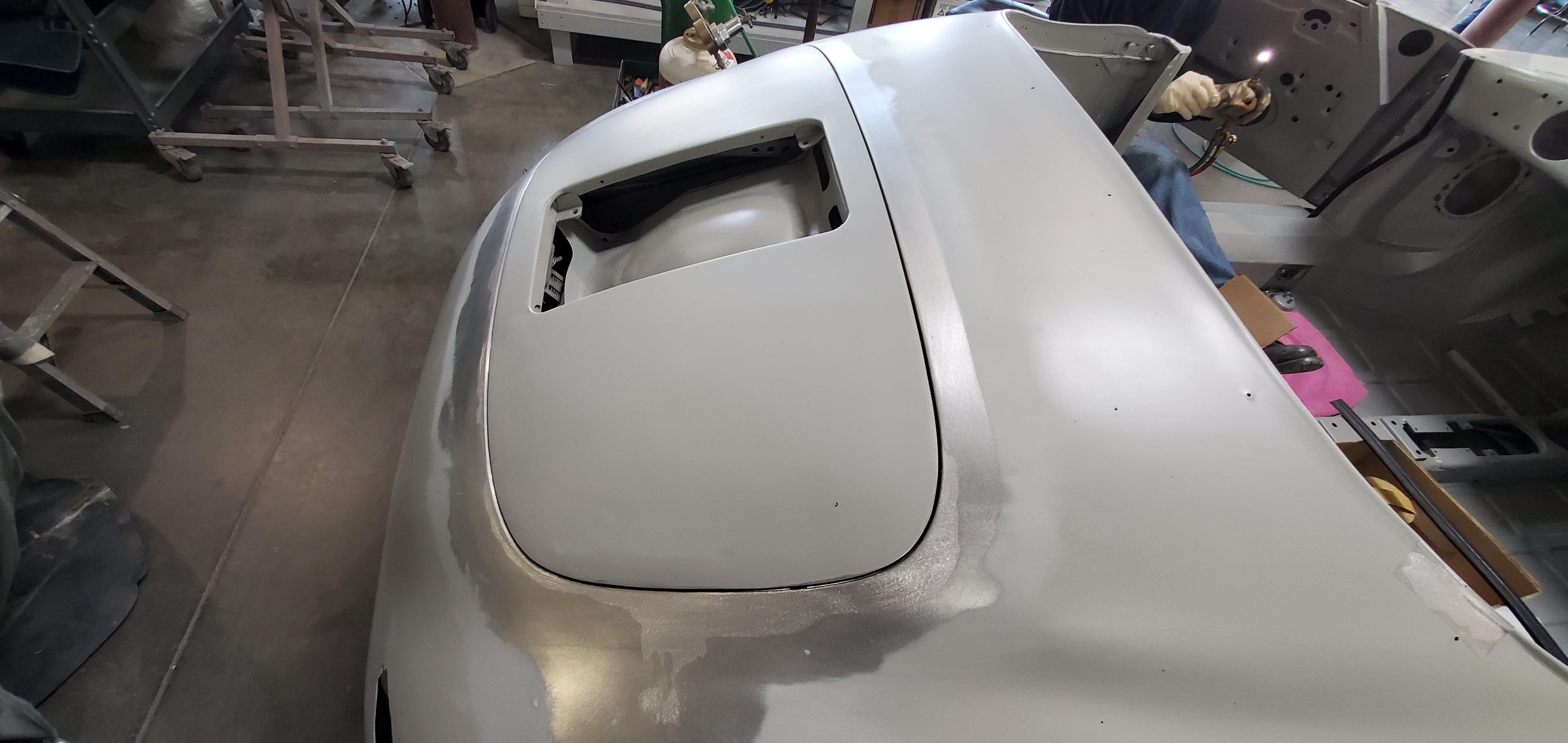 Finally the engine cover lid is replaced and we can see the fine-tuning of the gaps between trunk and body. Also using the same materials the factory did. Almost more than any other feature of a car, the 'gaps' are what separate good from great. Farland Classic Restoration is one of just a few shops that perform this kind of work on Porsche, Mercedes-Benz, Ferrari, Maserati, Jaguar and more (click to see examples). If you have a project you'd like to discuss, please email us at info@farlandcars.com or call 720-588-8427. Or you can simply fill out the form below!