The Farland Classic Restoration team is just back from the Amelia Island Concours d'Elegance and the week of fun therein. We're back home with memories of amazing cars and several awards to toot our horns about.
As always, the show was in honor of an automotive pioneer. In this case it was for Hans Joachim Stuck, a two-time Lemans 24 Hour winner and champion of innumerable races. An important part of the show were many of the actual cars he raced over the years.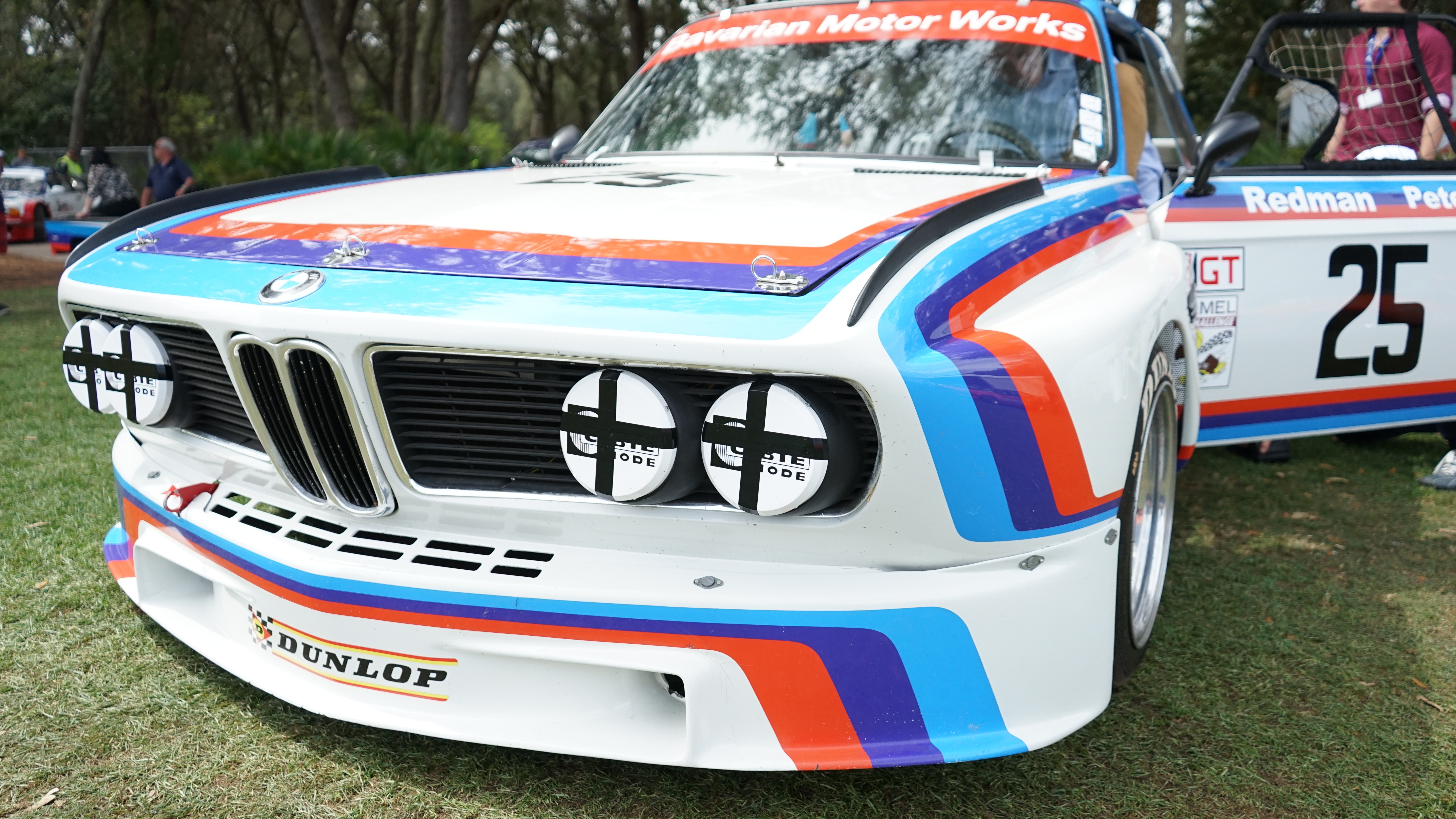 THE MAKES
The highlighted makes for this year were the Pegaso (seen below), a rare Spanish manufacturer of everything from armored cars to sports cars, and Cord, an American make made by the Auburn motor car company in the 20s and 30s. There was also a nod to the 100th anniversary of BMW Motors.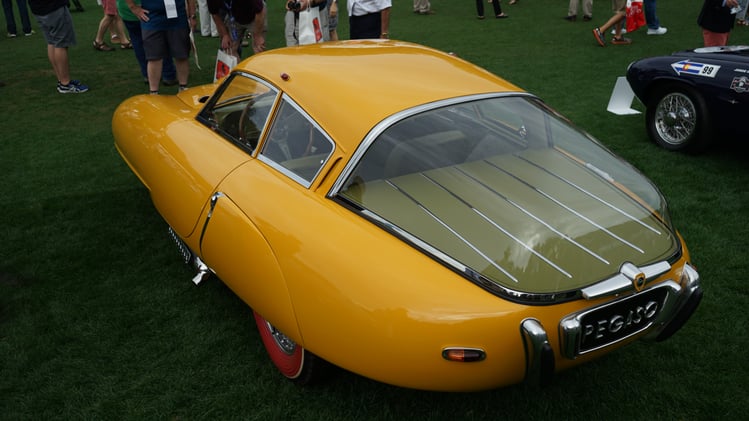 AUCTIONS
The week is a whirlwind of activity, starting with several auctions. At the Bonhams event, among a stable of remarkable cars, we saw a beautiful 1967 Ferrari 275 GTB/4 sell for $2.75 million.
At the Gooding Auction, another incredible collection of cars passed through. Special guest Jerry Seinfeld was at the auction, selling a (tiny) part of his significant Porsche collection. His most valuable vechicle passing under the gavel was a 1955 550 Porsche Spyder that went for $5.335 million.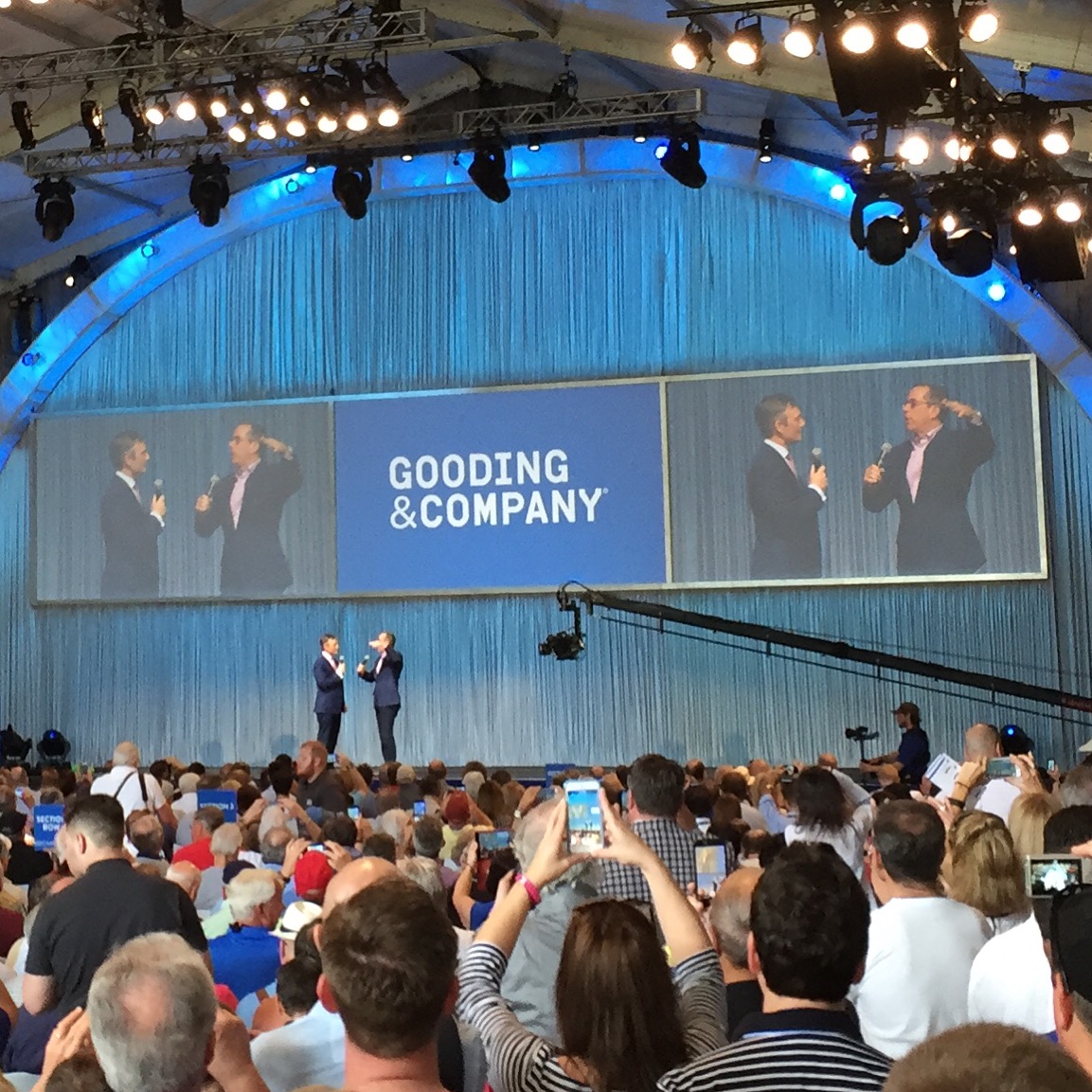 Finally, we visited the RM Auction at the Ritz-Carlton Hotel. Another batch of great cars showed up wtih a stunning 1984 Ferrari 288GTO selling for $2.585 million. That really was no surprise, but when two different Ferrari 328GTSs each sold for close to $200,000, that reaffirmed how collectible the 8-cylinder cars have become. It's also why Farland Classic Restoration recently bought two ultra-low-mileage 328s that were hidden away in storage. (watch for a blog story about these cars soon!)
The auctions ended up with a strong showing. Another note, we are always available for pre and post-auction assistance. It's a useful service, especially when the cars start rolling and the drinks start pouring!
THE CONCOURS
The big show on Sunday finally came around, and we were happy to be representing a 1972 Maserati Ghibli Spyder SS 4.9 for one of our customers. Click here to see the restoration of this car.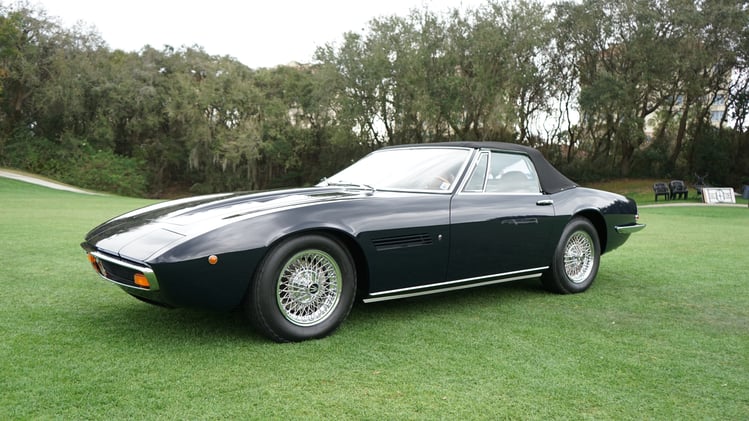 Among some very stiff competition, we walked away wtih a Best in Class for our category, as well as the Maserati Corporate award, for Most Significant Historical Maserati at this year's concours.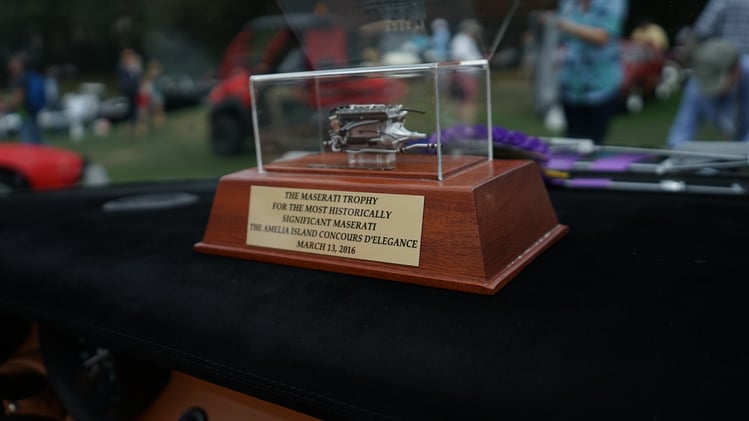 ---
The honors for Best in Show were split in a tie. A 1952 Pegaso tied with a 1930 Rolls Royce Phantom II. Congratulations to the winners!
If you're not on our email newsletter list, feel free to sign up below. You'll get updates on restoration and interesting cars for sale. And we won't spam you.