Before Fo Farland and Temple Buell Jr. opened their Chrysler dealership in 1963, Temple had been making a name for himself in the world of motorsport as one of the first private sponsors of racing cars. If you missed the first Farland Fable last week, be sure to check that out here. Now back to Temple and his love of motorsport.
Temple Buell Jr. was named after his father, who was Denver's most prolific architect. Due to his father's renown, Temple lived a luxurious life and quickly was drawn to the developing world of motorsport, wanting to be a racecar driver. As he got older Temple would end up being a rather large man and was unable to fit in most single-seat racecars. This led Temple to becoming one of the first Privateer racing sponsors in the world.
Initially this began with local racing here at the defunct Continental Divide Raceway here in Colorado. During this time Temple would be come close with Masten Gregory and Caroll Shelby, two up-and-coming American drivers. While Carrol Shelby is a name known by many, Masten, "The Kansas City Flash" was well known for his coke-bottle glasses and prepensity for jumping from a car just before an accident. As these connections grew, Temple had a calling from Modena.
At the conclusion of the 1957 Formula 1 season, Maserati had pulled away from the sport, but private interested teams showed interest in the outgoing 250F a car that had been driven the previous year by Juan Michael Fangio to take his World Championship. From wheelbase changes to suspension developments the 250F would be named the T3 for it's final outing in Formula 1. That year Juan Michael Fangio would drive the T3 chassis #2533 at the French Grand Pricx that year, it would be his last race in Formula 1. Shortly after, Temple Buell would buy the chassis and begin the first conquests into the 1958 Formula 1 season.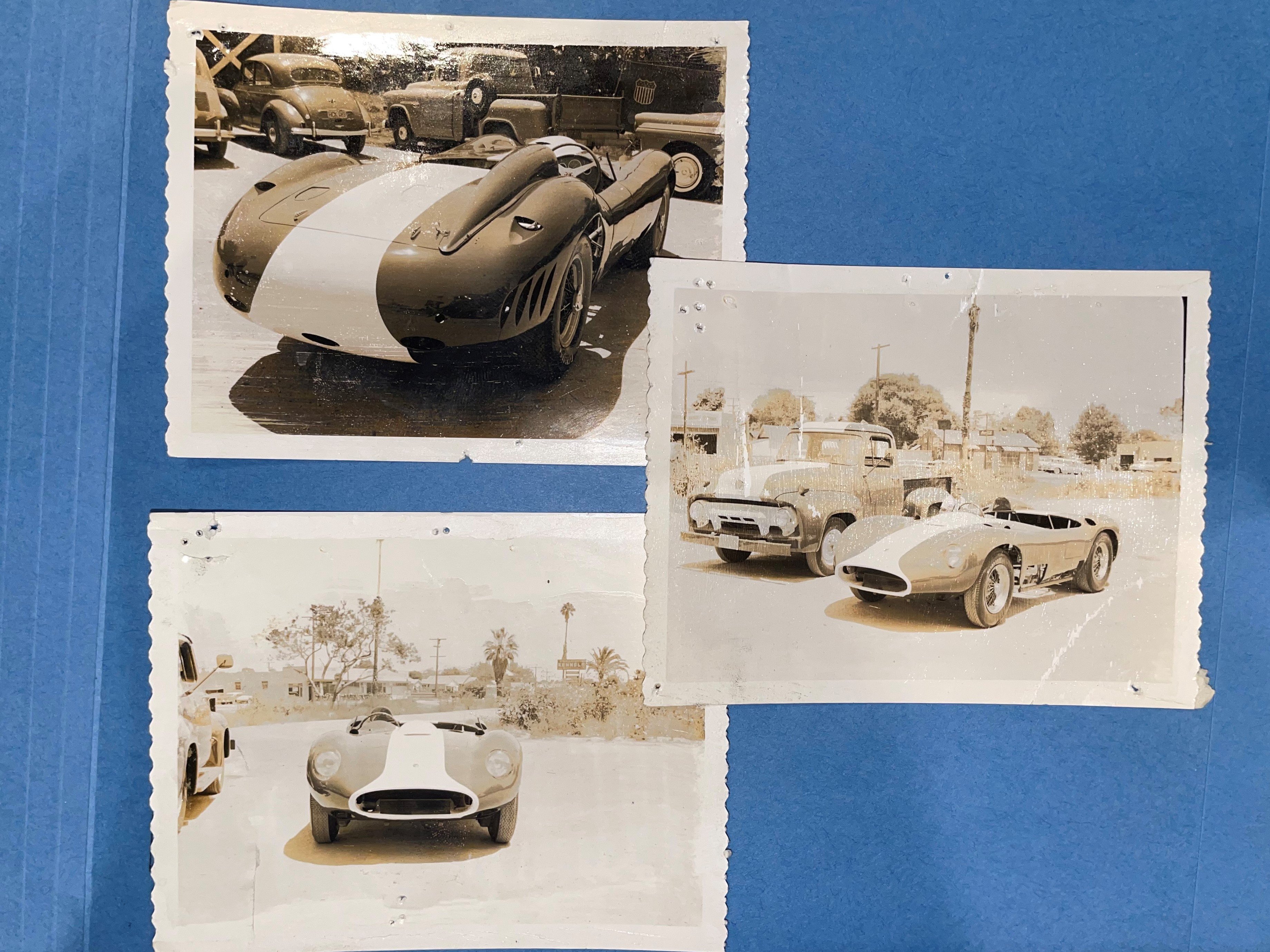 Here's a few photos of one of Temple's early racecars used here in the U.S.
While the factory team was pulling out of Formula 1 Temple pushed the T3 to its limits, premiering #2533 at the Portugal Grand Prix in 1958 with the car driven by none other than Caroll Shelby in what would be his 3rd Formula One race. Unfortunately with just three laps left in the race, Shelby's brakes gave out. This meant Temple's team would not score any points during their first race. Shelby has contractual obligations with another team, Scuderia Centro Sud and would return to their team for the following race when Temple would ask Masten Gregory to drive.
For the following race at Monza, Shelby would have issues with the Centro car and retire early on. Meanwhile, Masten was driving a quick race and sitting in second place. With American Phil Hill on his tail, Masten pulled into the pits as Temple chose to switch drivers and allow Shelby some time behind the wheel. In the end, Shelby would fall behind Hill for a 4th place finish but score well in the points. This would've been a huge success for the team, but the year prior the FIA had made a rule against driver changes, and the team was disqualified at Monza. The following race Shelby would be back with Centro Sud and Masten would drive #2534 to a sixth place finish. While these battles in Forumula one ended up without much to show, Temple had made many contacts in Europe and returned to the states with a newfound respect for American road racing, and would go on to join Fo in opening the Chrysler dealership here in Denver.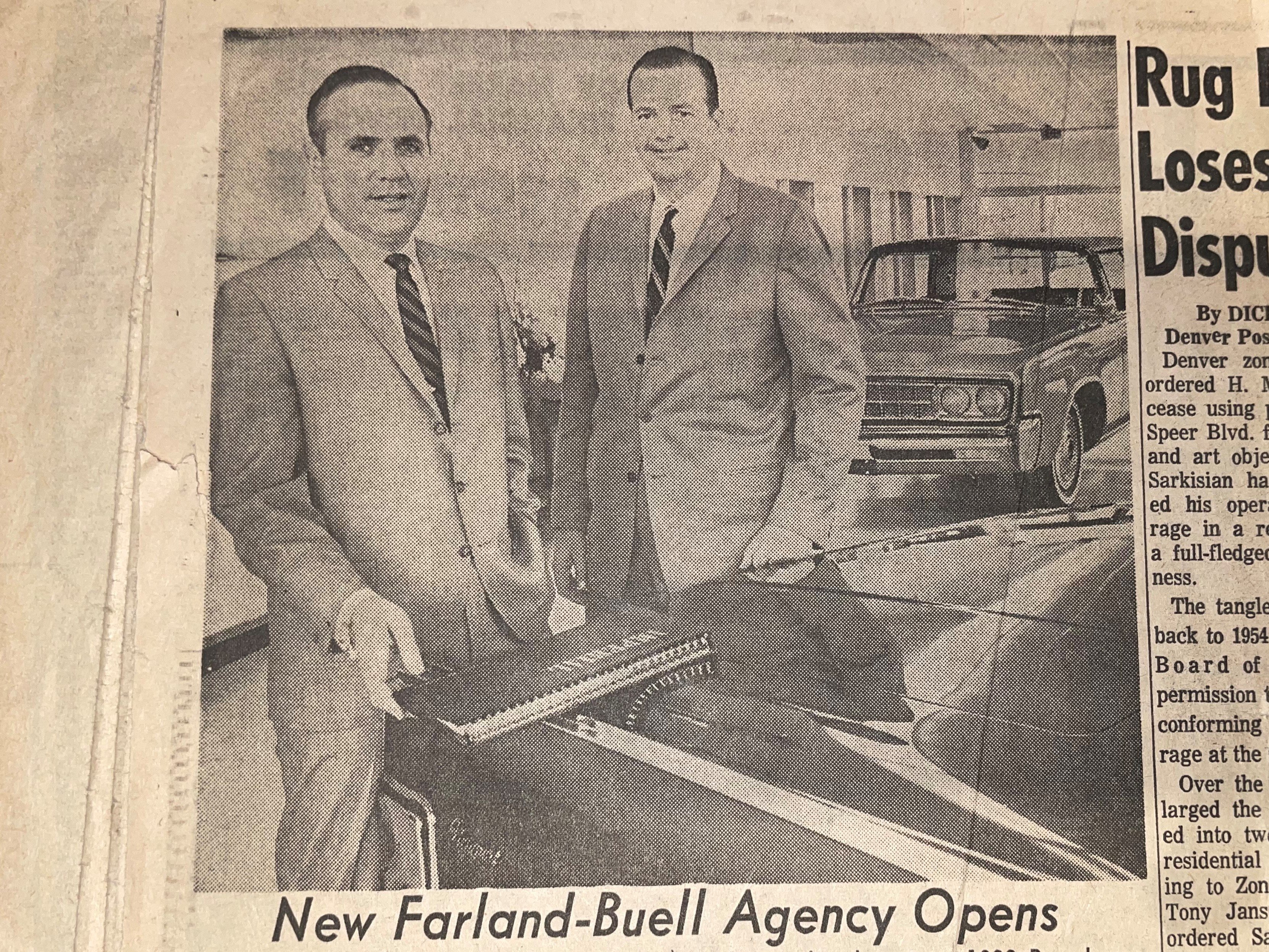 Thats' just a brief history on the legacy of Temple Buell in Formula 1. If you'd like to learn more about Fo and Temple opening the Denver dealership, you can read about that here.
Thanks for taking some time to learn more about our history and the connections to Formula 1! If you have a classic restoration in need of some attention give our shop a call at 303-761-1245 or send an email to info@farlandcars.com!
Thanks for stopping by!