We always joke about pairs coming into the shop and showroom here at Farland, but sometimes we get in multiples from a unique brand. When we had two modern-classic Aston Martin convertibles in, we felt it was time for a bit of history.
From the time the iconic DB5 hit the streets in early 1963, the brand was the standard for British luxury. Over the next 20 years, Aston Martin would continue to refine and stand at the forefront of the British luxury market with their Inline 6 powered cars. By 1973, Aston Martin would end production of the iconic I6 in favor of a larger V8 engine. This brings us to the first of our steeds in the stable, the 1987 Aston Martin V8 Vantage Volante, one of only around 240 models produced worldwide. This model represents the era of the V8 as Aston pushed to create a more powerful heart for their icons. The V8 would go on to be a well-regarded engine that upheld the brand throughout the '80s and '90s.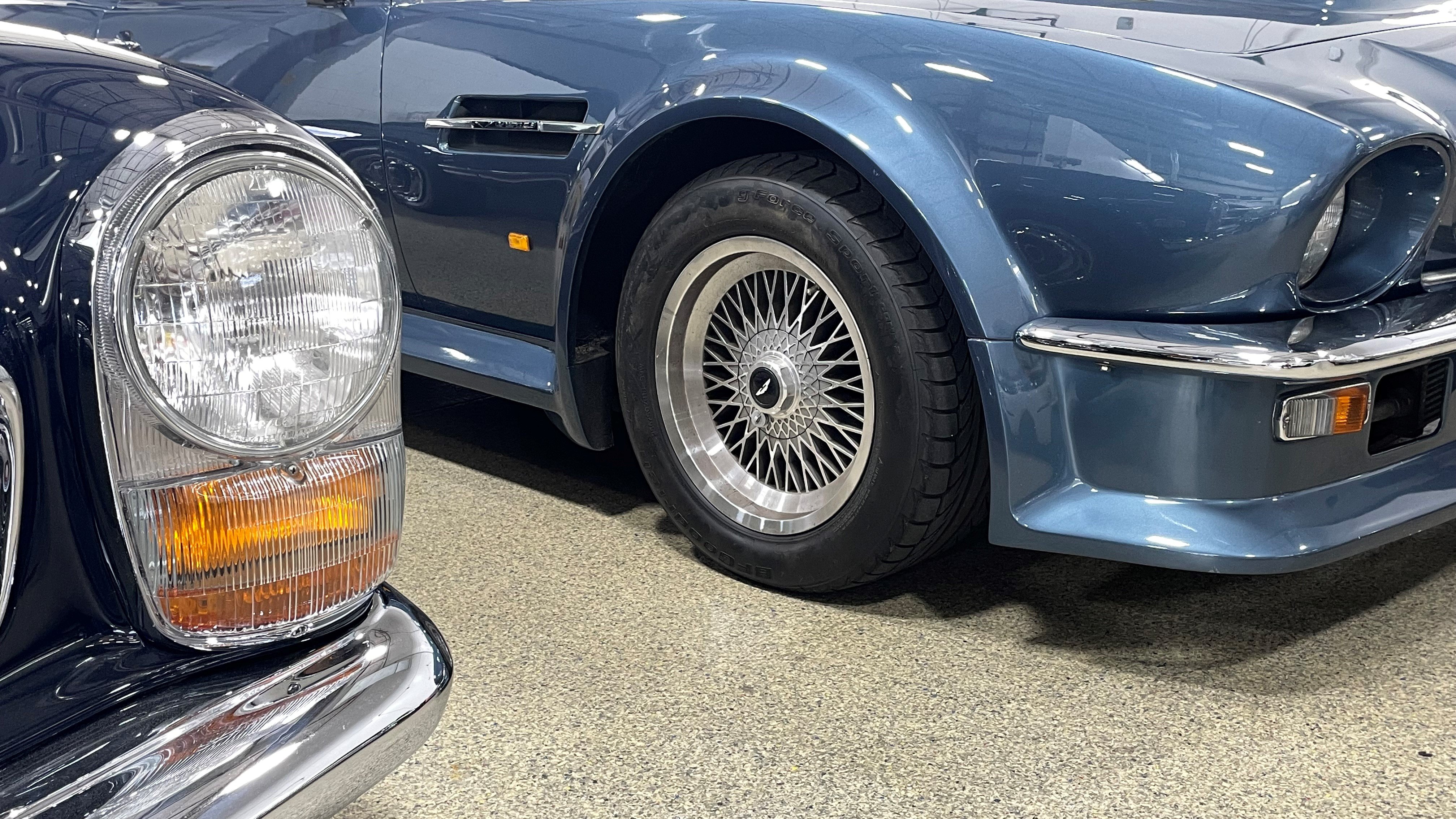 The brand would continue to rely on the V8 through the end of the 1990s' at which point, Aston looked back at its roots, reintroducing the inline-six in the new DB7. Within a few years, tastes had changed, where luxurious quiet torquey sixes had been the engine to have throughout earlier years, the brand now saw a demand for something bigger.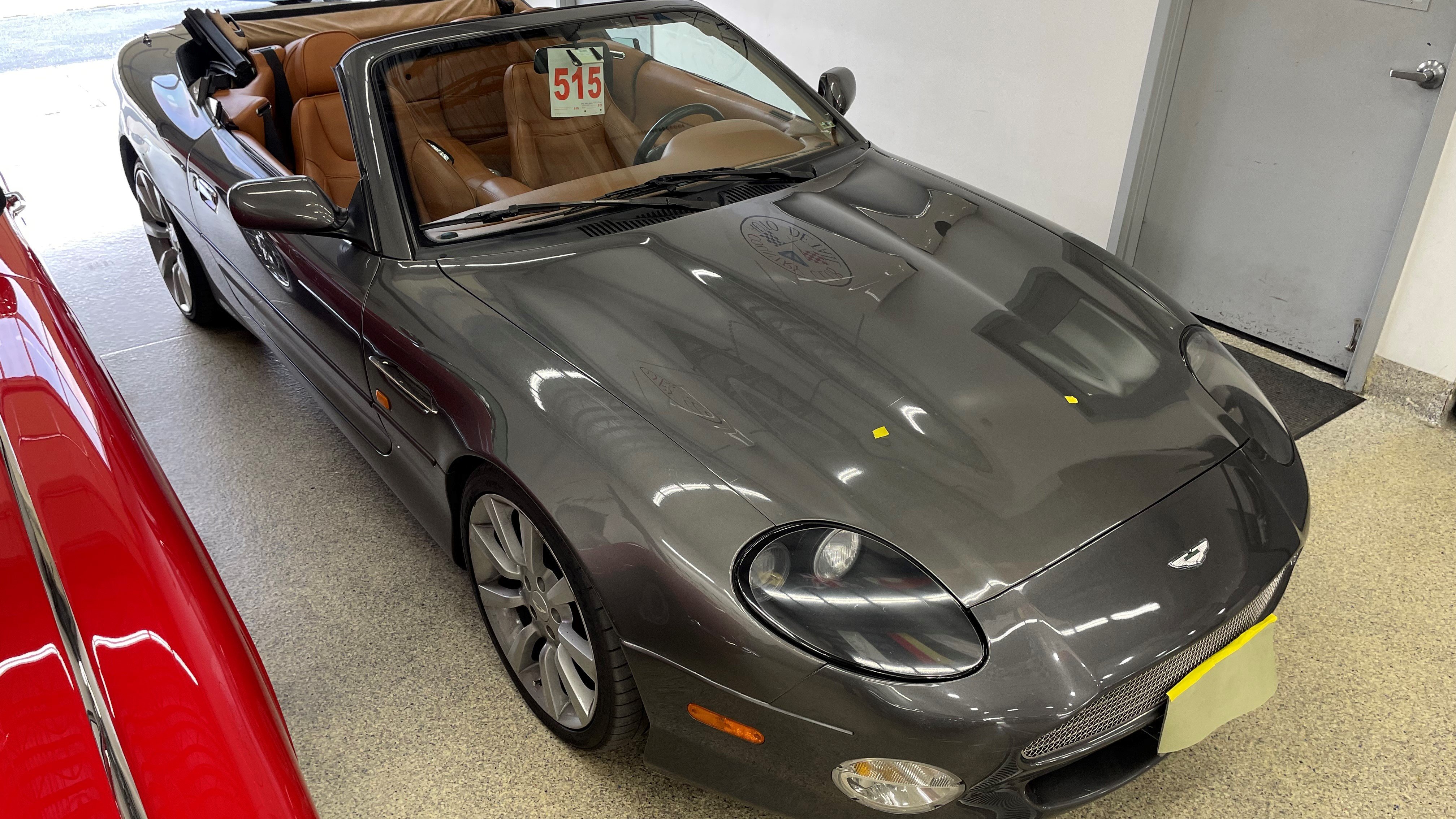 In early 1999 Aston would introduce their now-iconic V12 in the DB7. This particular model is currently in for some minor collision work. The example here in the shop has its V12 mounted to the six-speed manual transmission making this a sought-after DB7, offering ample power, while still being a driver-focused Grand Tourer.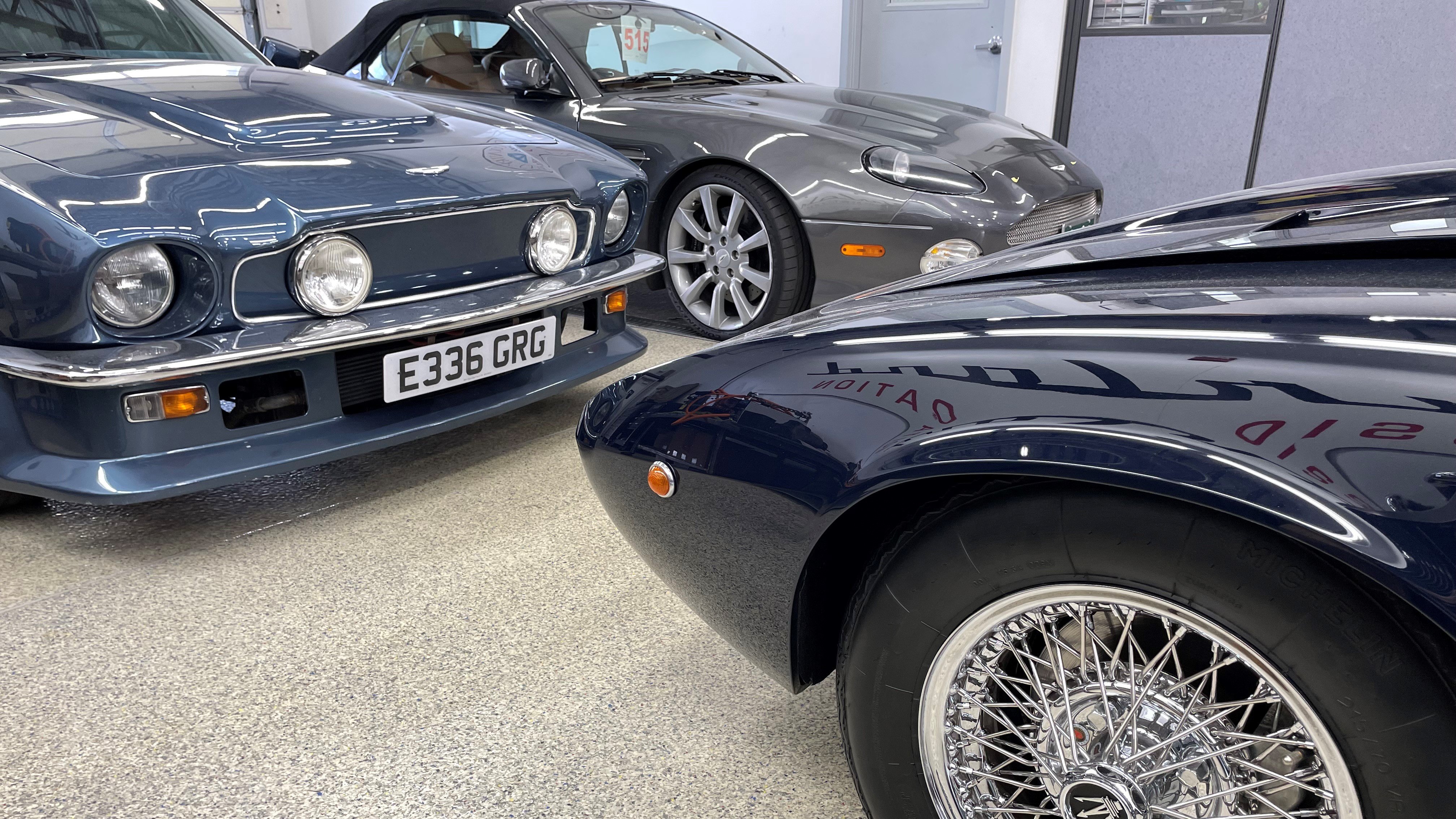 Because we have both the 1987 Aston Martin V8 Vantage Volante and the DB7 V12 Vantage, we felt it was no better time to give some backstory into these British icons and a bit of insight into Bond's favorite brand. Keep an eye out for the body/paintwork on the AM DB7. The Vantage Volante is enjoying some relaxation until its owner comes in for a pickup. If you'd like to learn more about that car, you can see Pat's recent video here.
As always be sure to catch up with all the fun moving around the shop and showroom over on our socials over on Youtube, Facebook, Linkedin and Instagram!
Thanks for stopping by!