Here's one we've been hiding away. While it isn't a nut and bolt restoration like the Ferrari Daytona or the 356 Convertible D, it's still one of the bigger jobs here in the shop due to the amount of electrical and mechanical attention. But as usual, we're getting ahead of ourselves. We always start with a little history…

The story begins as many American car stories do, with Henry Ford. After Henry had seen success with the Model T investors pushed Henry towards the idea of a global car brand. Henry had built the most popular car in the world and many felt the brand needed to expand.
In 1918, Henry was forced out of his position and by January of the following year, his son Edsel had taken the reins. Edsel pushed for the company to go global and in 1922 Ford bought the Lincoln brand. Within 10 years, Edsel would begin building the Continental name.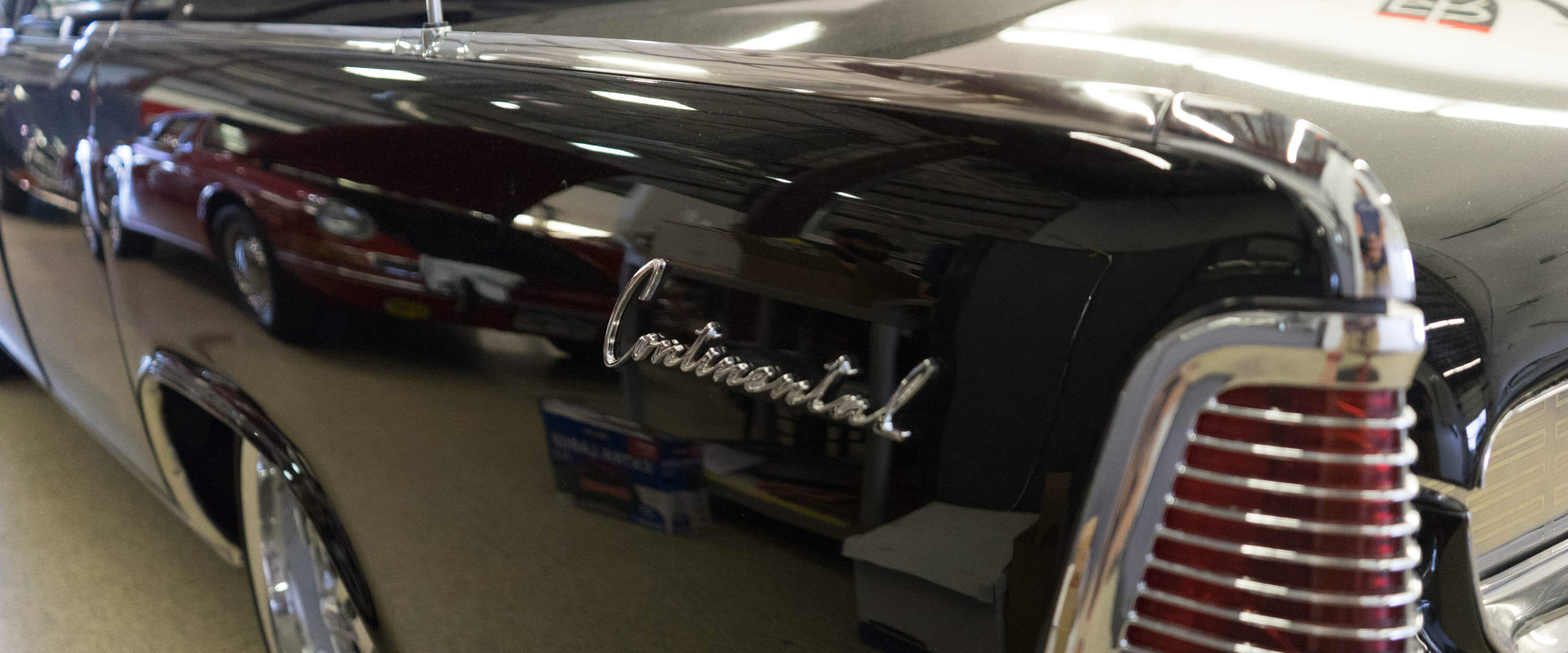 In 1939, Edsel had the first Lincoln Continental commissioned as his personal car. The car was fitted with a V-12 and saw fame as architect Frank Lloyd-Wright found it to be "The most beautiful car in the world" before buying two. At the 1956 product launch, the Lincoln Continental was announced as the second most expensive in the world at 10,000$.
That's where we come to the 18 foot model in our shop.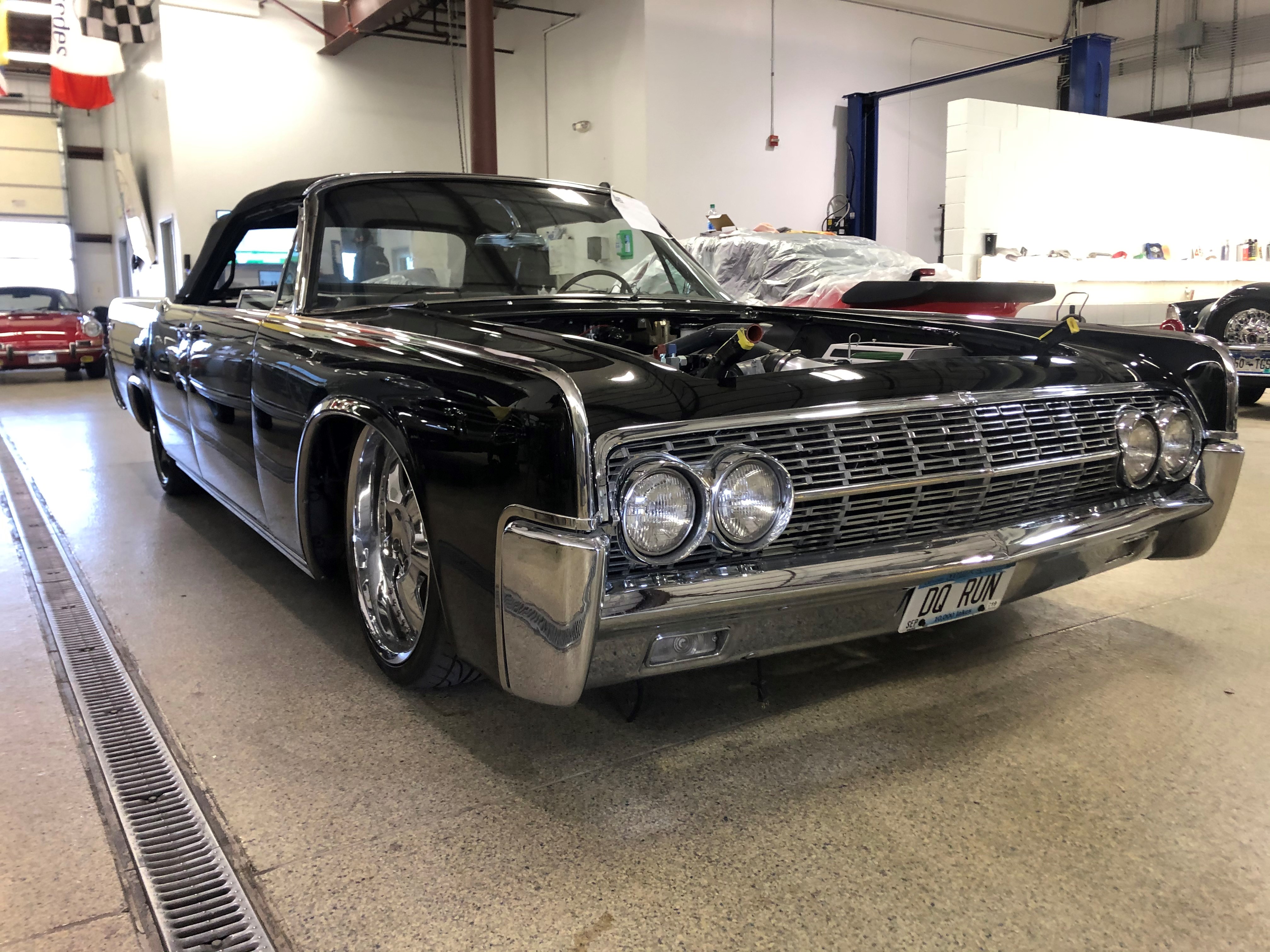 This Continental is a 1962 convertible four door with the rear suicide doors. This vehicle has been with its owner for many years, and we've previously installed an air-ride suspension system and some brake work to keep this icon rolling. Now, the owner brings it to us with a big ask, almost blasphemous. He asked us to put in a Chevy engine.
As always here at Farland, we're happy to help owners with whatever they're looking for.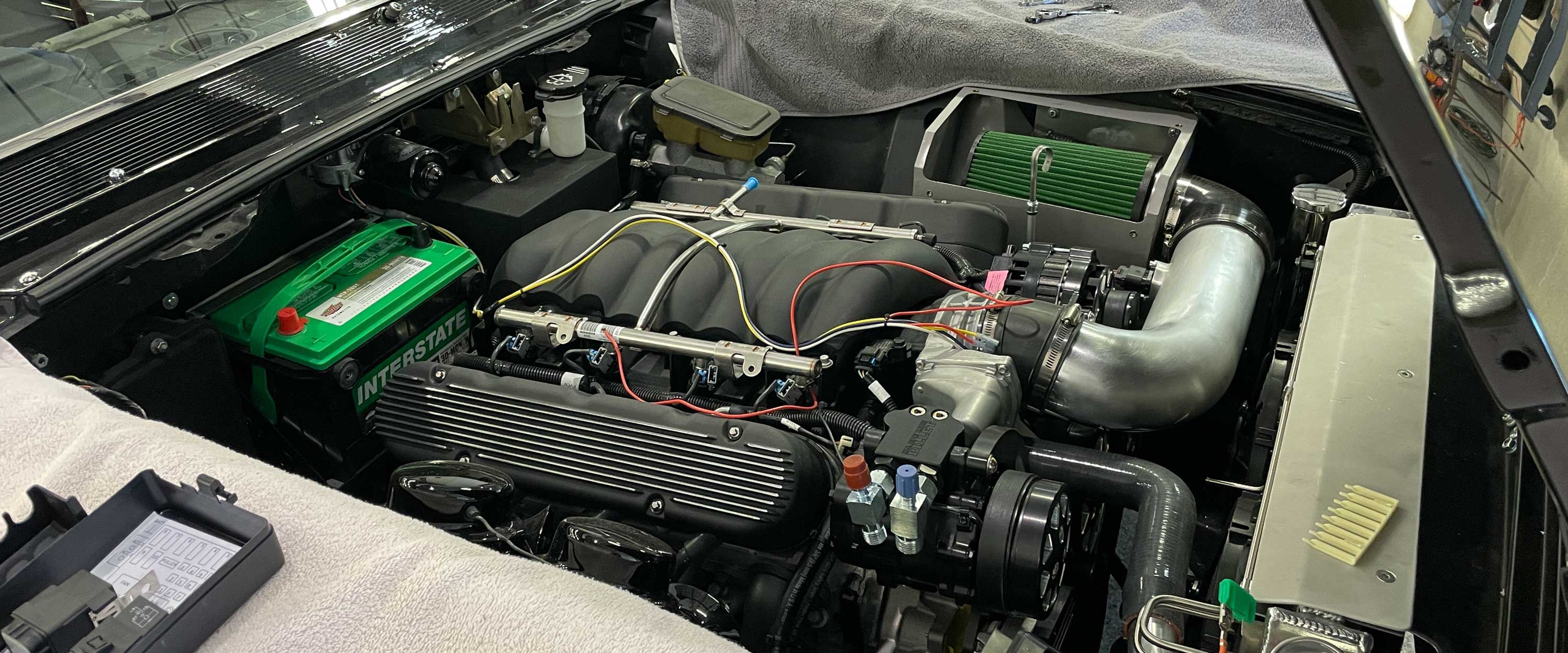 Now we've put in the Chevrolet LS3 which was used in models like the Chevrolet Corvette, Corvette Grand Sport, and Camaro SS from 2007 - 2017. The new LS3 going into the vehicle will make 430 horsepower at 5900 RPM. A good bump from the original Lincoln engine with power outputs of 300hp @ 4100 RPM. A wider power band and more power to boot!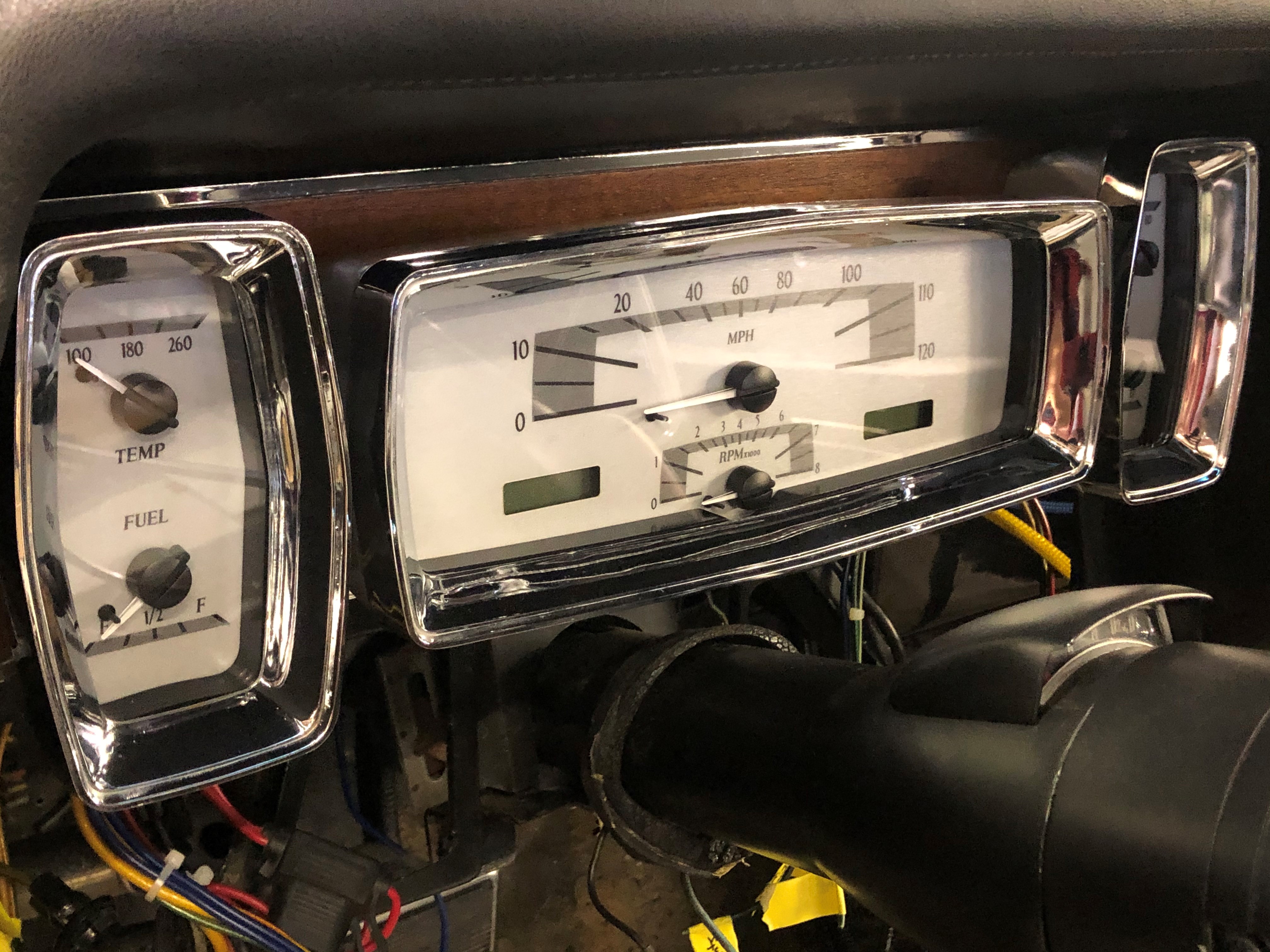 Recently we've put the hood back on, added the new digital dash and Josh is working to get electronics buttoned up before we fire this one up.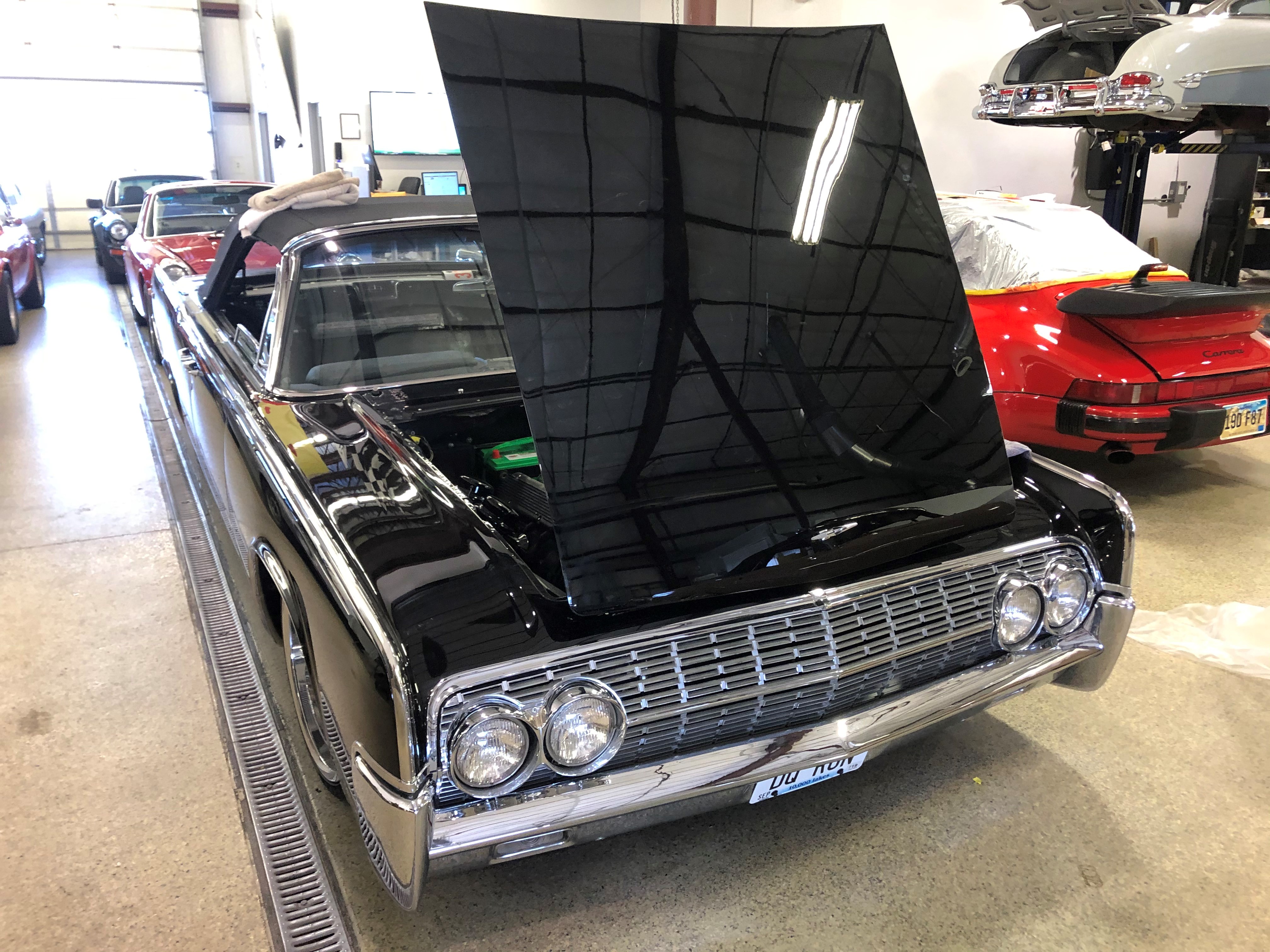 Thanks for stopping by! As always, be sure to check out our Youtube channel Instagram, and Facebook to keep up with us throughout the restoration of this American powerhouse.