Some of our favorite fun at Farland is documenting the history of the many icons that pass through. While many of these icons go on to live happy lives as Sunday Drivers or Concours queens, others get restored for sentimental reasons. We've covered the storied legacy of the Hudson Hornet model in a previous blog, but today we'll focus on this specific Hudson Hornet. A labor of love here in the shop and one that recently got to reconnect with some old friends. Join us for the Farland Forney Follow-up.As many may know, our lovely Hudson once lived just north of our shop at the Forney Museum of Transportation. The car initially made its way to the Forney Museum with a friend, a 1935 Chevrolet four-door convertible that had lived alongside the Hudson for many years under the family's care.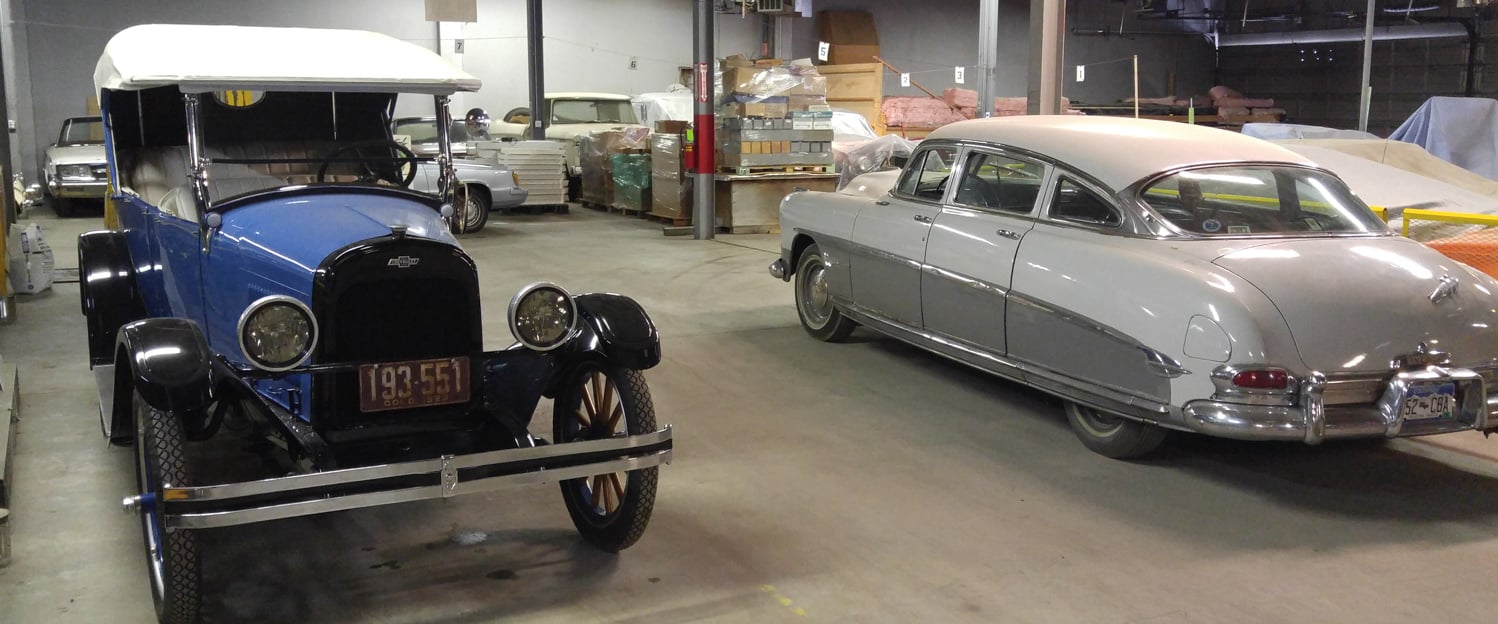 The above photo shows the two classics hanging out at the Forney back in 2017.
While our Hudson was at Farland Classic Restoration, the Chevrolet waited patiently up at the Forney. The Forney Museum also has a long-lasting legacy here in Denver, beginning with J.D. Forney In the early 1900s. He came upon many of his cars through trades for his Forney welders and soldering irons. Inevitably J.D. ended up with quite the collection. When our clients finished their classics, they brought them to the Forney for presentation purposes, allowing these two American icons to highlight some classic moments in automotive history.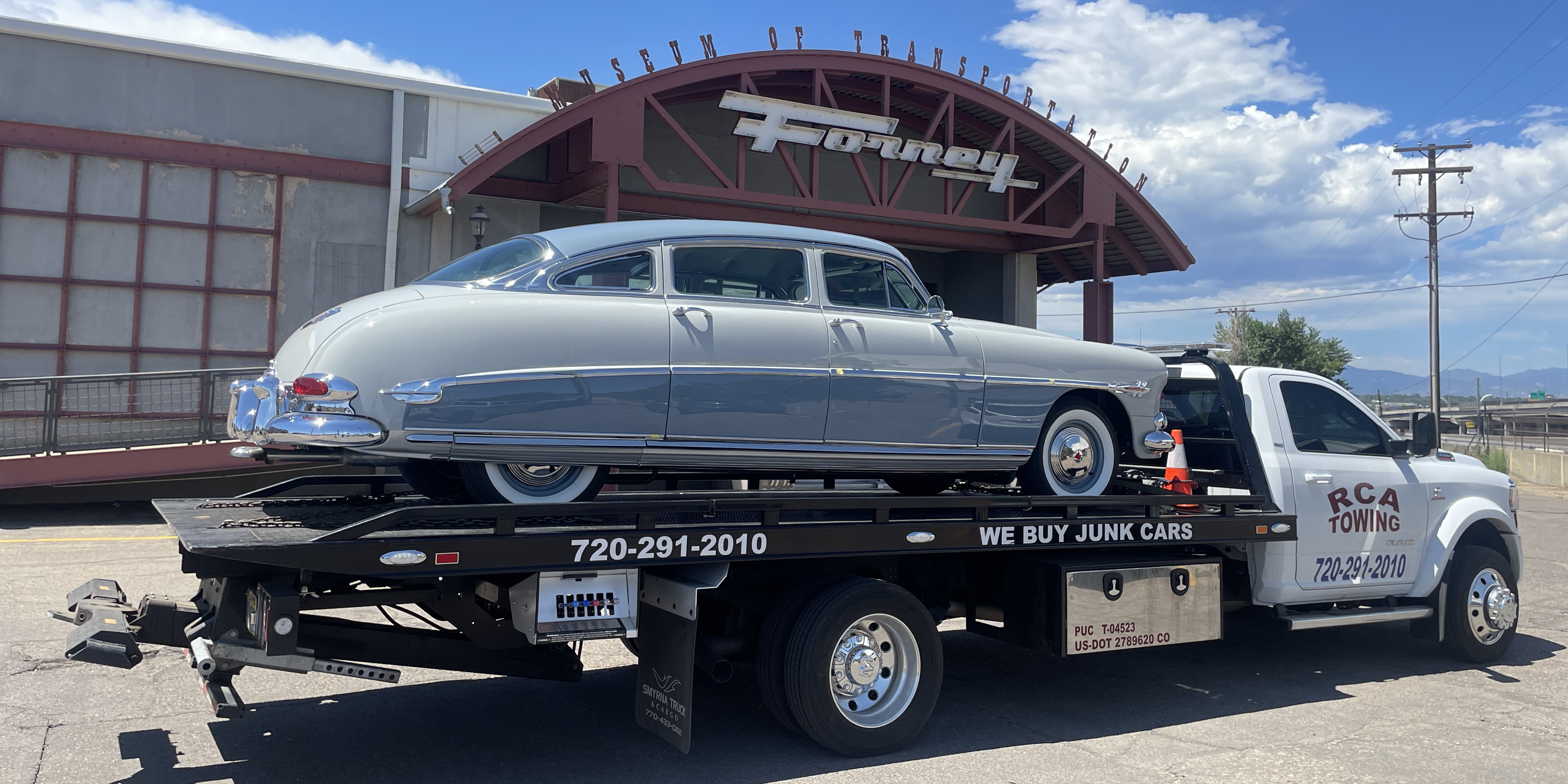 While the Hudson came over for extensive 18-month restoration in our shop, the Chevy waited patiently at the museum. Eventually, the Chevy found its way into the massive storage facilities they had on site after being presented on the museum floor for a few years. While talking with their staff, we learned that the Forney Museum of Transportation has over 400 vehicles throughout its facilities. This collection doesn't count their massive steam train or countless other unique forms of transportation.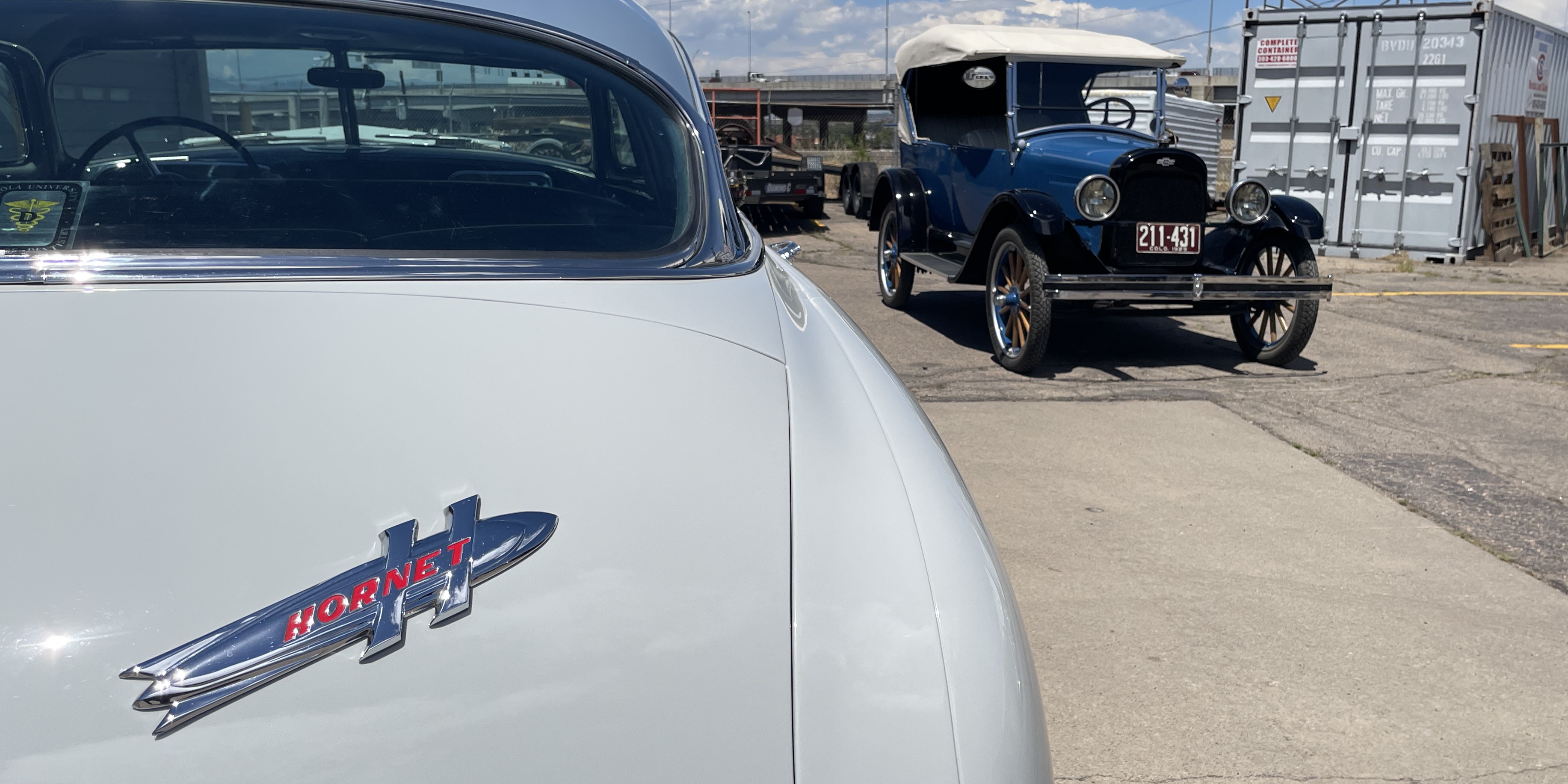 Getting our massive Hudson back to the north end of town for these photos was quite a bit of work. It was something that the owner of the vehicle was very passionate about, and you know, we always want to provide that Farland Classic touch for every classic that comes into our shop.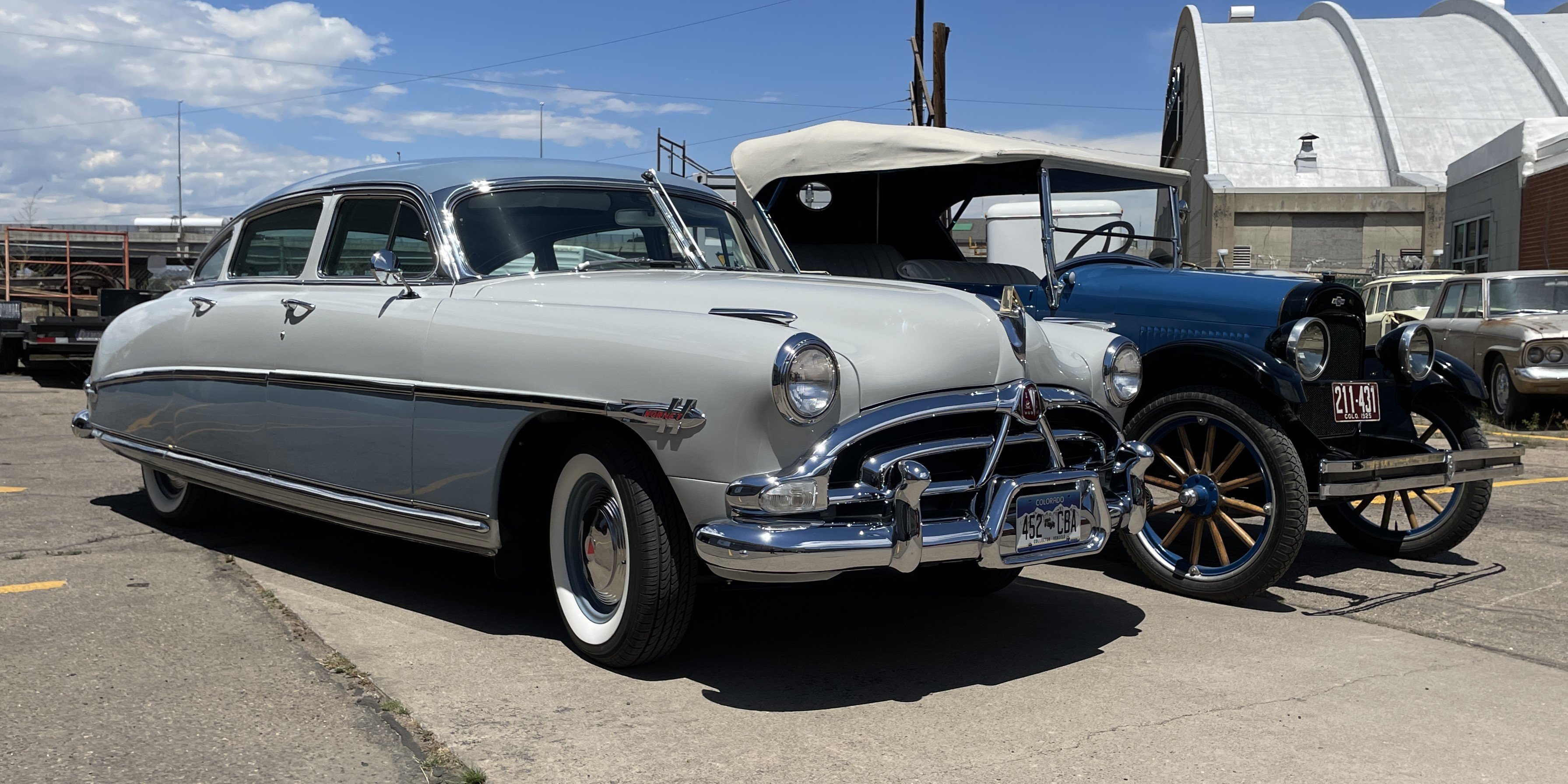 For a restoration as extensive as the work on this Hudson, we were happy to send a few team members up to the museum, and they had quite a bit of fun meeting the staff and learning more about their Colorado legacy. Of course, the team grabbed a few photos to compare against the ones taken all those years ago.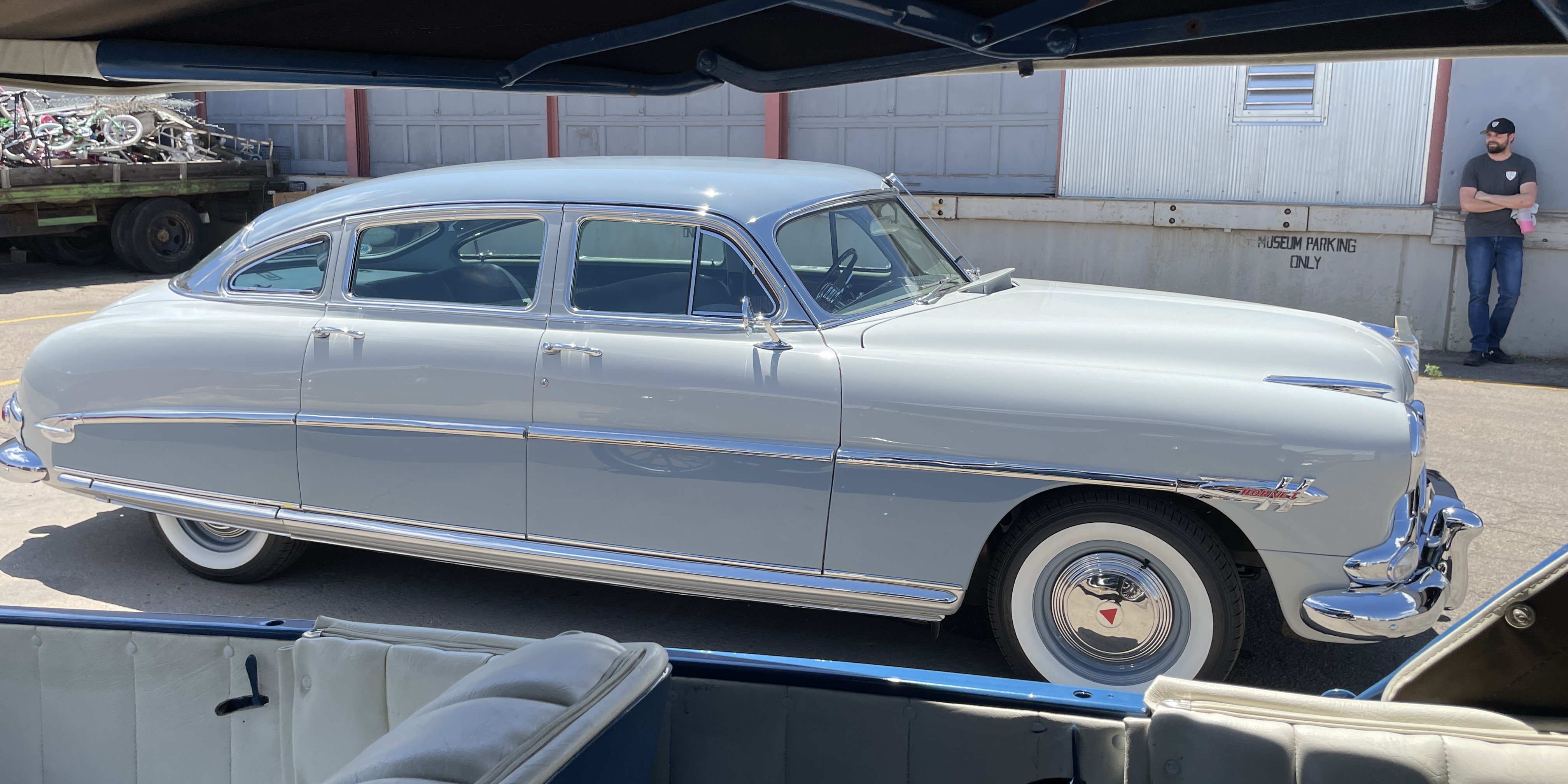 If you want to learn more about the Forney Museum, click here. Or maybe you'd like to see more of the Hudson Hornet. You can find that here.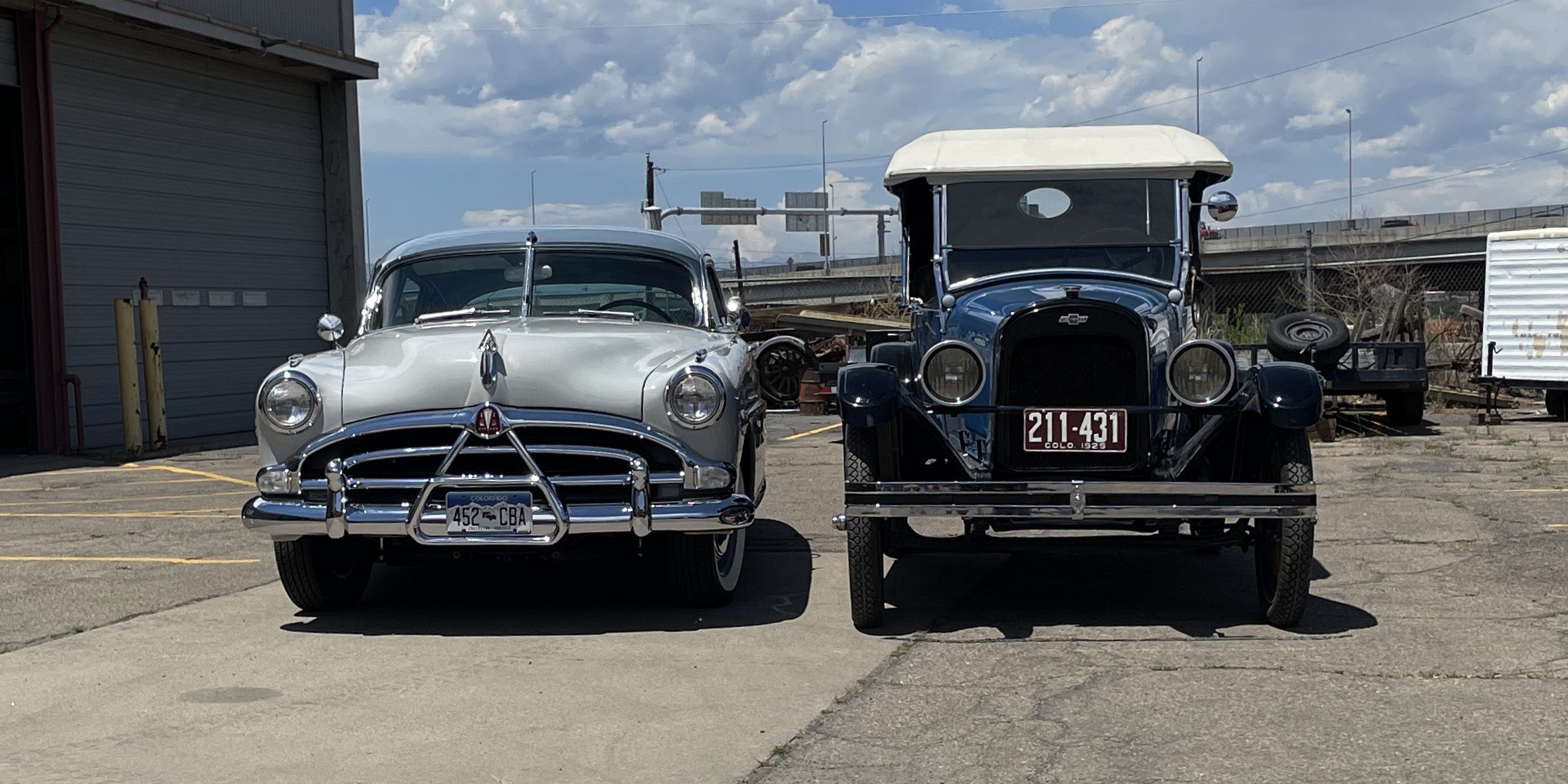 That's going to do it for us today. Look forward to next week as we've got a few big announcements in the pipeline. We'll look forward to seeing you then. If you have a classic needing our Farland touch, call us at 303-761-1245, or maybe you're still looking for some Farland fun; check out our latest Livestream from the shop down below. Thanks for stopping by!