Collector Car Restoration Trends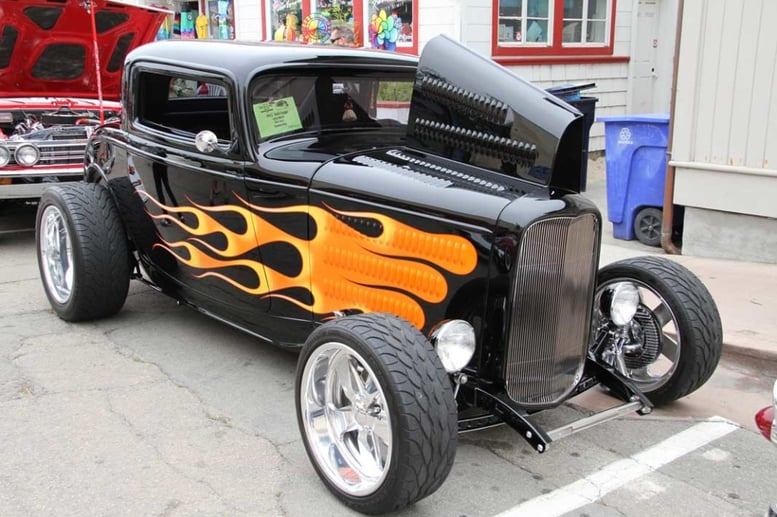 Fashion trends permeate virtually every human activity, from ladies wear to home design to…auto restoration. Before there was such a term as 'collector car,' the only people who drove old cars were laborers and teenagers. Working people were only concerned that their ride was reliable, but younger drivers took more artistic liberties. During the 1940s, kids would paint slogans on the outside of their prewar jalopies (Kilroy was here!) and hang a fox tail from the antenna. During the 1950s, tastes got more refined and shaving off chrome trim and lowering the ride height became popular, along with building enhanced performance into the engines with multiple carburetors, dual exhausts and other modifications.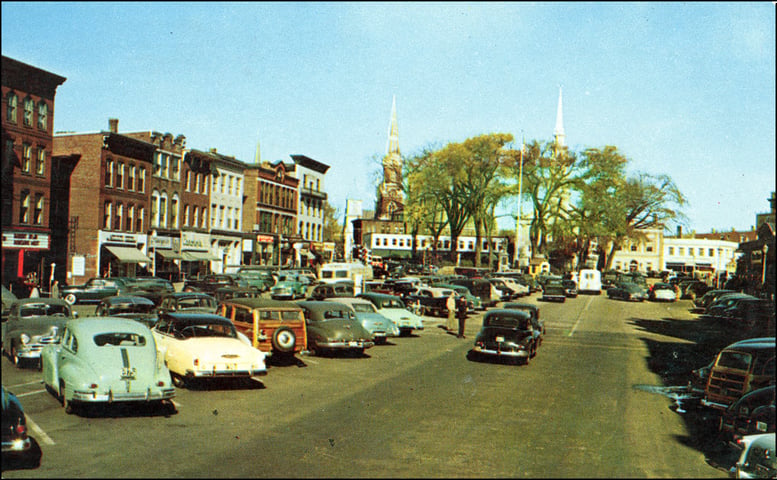 Manufacturers noticed that people liked to be 'trendy' even with the new cars bought by Mr. & Mrs. Average, so new ideas like tri-tone paint schemes were marketed, along with fancier trim packages, plus the beginnings of 'comfort & convenience' options, like power steering and even air conditioning!In the '60s things really took off, as these no-longer-teens could afford to spend serious money to personalize their cars. Half the 1932 Fords ever built were turned into hot rods with modern V8 engines and serious metalwork to chop, channel and section the bodies was imagined and developed.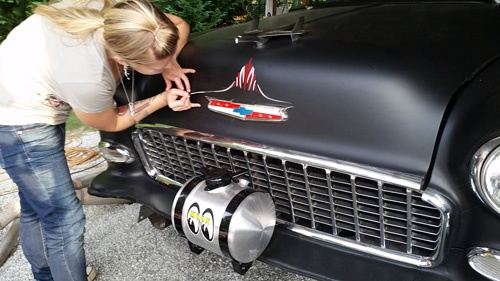 This surgery also encompassed later cars, leading to icons like the famous Mercury 'lead sleds' with menacing looks to go with their hopped-up Cadillac engines. No aspect of the car went untouched, with things like 'Frenched' headlight brows being created to flank a DeSoto grille, perhaps, grafted into a lowered Chevy. Guys with less money to spend contented themselves with cosmetic touches borrowed from other production cars, like putting Oldsmobile 'spinner' hubcaps on your stock Ford wheels. Artisans like Von Dutch sprang out of the Southern California car culture hotbed to pioneer hand painted pin stripes, flames and scallops. All of this personalization trended from the west coast eastward, and was by any definition 'fashion.' Not every modification was major; some of the most intriguing were small and simple—like creating a tubular recess in which to install the radio antenna. Nearly every young man wanted to dress up his car with easy-to-bolt-on accessories like spotlights, fender skirts and rumbly glass-pack mufflers. Mail-order giants like J.C. Whitney and PepBoys sprang up to provide these fashion statements that people in flyover states read about in the myriad car magazines in every drug store.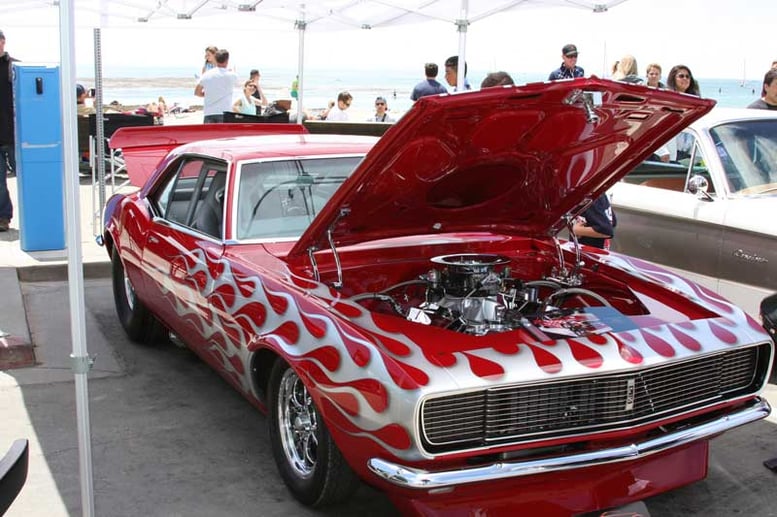 Still, though, there was little interest in the concept of a collector car, apart from the wealthy older gents who preserved their Duesenbergs, Pierce Arrows and V16 Cadillacs. By the 1970s, European cars began to be subjected to the influences of current trends as well. For example, if it was a sports car, it had to be painted red—leading to the phrase "resale red". On most cars, giant wide whitewalls gave way to slimmer sidewall accents, but plain blackwalls were considered dumb, and only found on taxis and police cars. By the early '80s, however, the notion of restoring noteworthy older cars was gaining traction. People who had missed their chance to buy a new Jaguar XK120 found that with discretionary money, they could buy a well-used one and create the car they had dreamed about twenty years earlier. Ferraris, Packards, Alfa Romeos, Oldsmobiles and Porsches—anything with some cachet—began to be brought to the developing restoration centers to be reborn.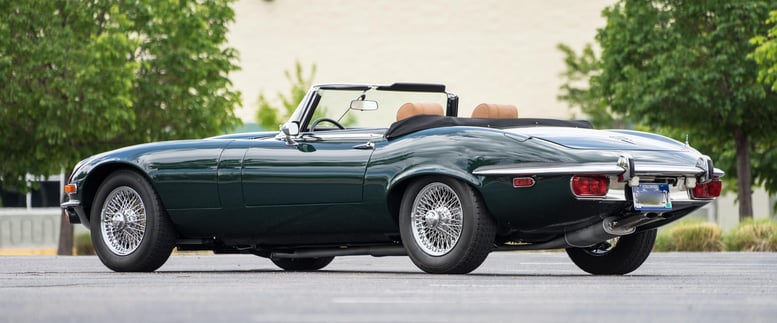 Unlike the earlier grimy paint & body shops that simply hammered out dents and quickly shot on a coat of some new color, an appreciation for higher-quality work brought about cleaner shops that literally 'restored' a car to what it once was. Since that time, we have seen many fashion fads come and go; multi-tone paint jobs are gone, blackwalls are in again, along with replacing stock wheels & tires with wider, larger ones on alloy wheels crafted in dizzying variety.
Car fashion is constantly evolving; tacky add-on stuff is largely gone (along with J.C. Whitney) although eBay has largely taken over that role. Somebody must still buy those glue-on portholes and flame decals, but by and large, greater sophistication now dictates more refined personalization of today's cars—a subject we'll take up in a later blog entry—and many collector cars are now being properly restored.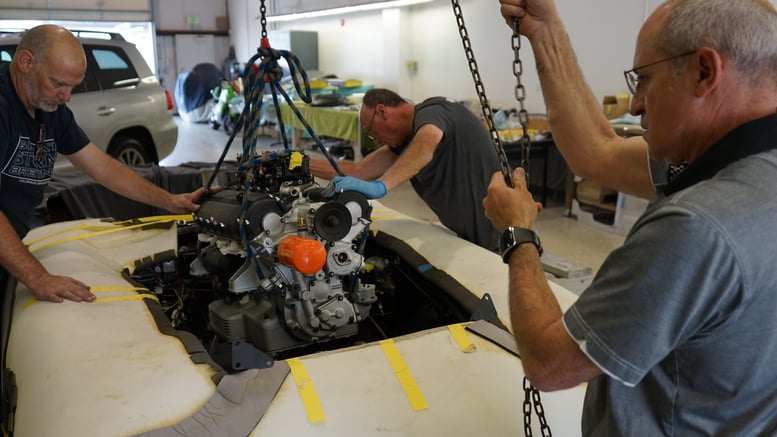 Here at Farland Classic Restoration, as we begin the rebirth of many interesting cars from an older time, we often pass through coats of red paint while getting down to the beautiful period grey or blue that once highlighted its body design, along with other artifacts of earlier trends. There has been another fashion shift: originality is in! Folks recognize that a great many cars have intrinsic value that justifies considering them investments and destined to be part of a collection, and most of our restorations now focus on authenticity, and returning a car to what it looked like when new.
Have a question about a restoration? Email us at info@farlandcars.com or call 303-761-1245.